Overview: "Hometown Cha-Cha-Cha" kdrama (also known as "The Seashore Village ChaChaCha") is a tvN & Netflix original drama series that released on 28 August 2021. It will tell the romance story of a dentist and a talented village guy. "Hometown Cha-Cha-Cha" stars Shin Min Ah, Kim Seon Ho, Lee Sang Yi in the main cast. It is available to watch online on streaming platform Netflix*.
Table of Contents
Synopsis
"Hometown Cha-Cha-Cha" tells a healing romance story of Hong Doo Shik and Yoon Hye Jin.
Hong Doo Shik popularly known as Mr. Hong in his town Gongjin gives a helping hand to every person. He himself is jobless but can literally do everything. From being handsome to a singer or clerk, Hong can do anything.
Yoon Hye Jin is a dentist who is also good looking. She is intelligent and has dreams of her own. But life takes a turn and fate brings her to Gongjin seashore village. There she decides to start her clinic and also meets Hong Doo Shik. Despite their opposite personalities, both cannot help but end up falling in love with each other.
Genre
Rom-com, Melodrama
Main Cast & Characters
Shin Min Ah as Yoon Hye Jin
Kim Sun Ho as Hong Doo Sik
Lee Sang Yi as Ji Sung Hyun
Supporting Cast
Jo Han Chul as Oh Chun Jae
Gong Min Jung as Pyo Mi Sun
Kim Young Ok as Kim Kam Ri
In Gyo Jin as Jang Young Kook
Lee Bong Ryun as Yeo Hwa Jung
Lee Suk Hyung as Kang Do Ha
Kang Hyung Suk as Choi Eun Chul
Woo Mi Hwa as Lee Myung Shin
Cha Chung Hwa
Lee Yong Lee
Shin Shin Ae
Air Time & Schedule
New Episodes every Saturday and Sunday at 9 p.m. KST.
Episodes & Ratings
"Hometown Cha-Cha-Cha" Korean drama will have a total of 16 episodes.
Ep.
Original broadcast date
Average audience share
(AGB Nielsen)
Nationwide
1
August 28, 2021
6.821% (1st)
2
August 29, 2021
6.666% (1st)
3
September 4, 2021
8.733% (1st)
4
September 5, 2021
8.742% (1st)
5
September 11, 2021
9.996% (1st)
6
September 12, 2021
10.270% (1st)
7
September 18, 2021
9.102% (1st)
8
September 19, 2021
8.145% (1st)
9
September 25, 2021
9.067% (1st)
10
September 26, 2021
11.397% (1st)
11
October 2, 2021
9.299% (1st)
12
October 3, 2021
10.723% (1st)
13
October 9, 2021
9.171% (1st)
14
October 10, 2021
11.643% (1st)
15
October 16, 2021
10.347% (1st)
16
October 17, 2021
12.665% (1st)
source: Wikipedia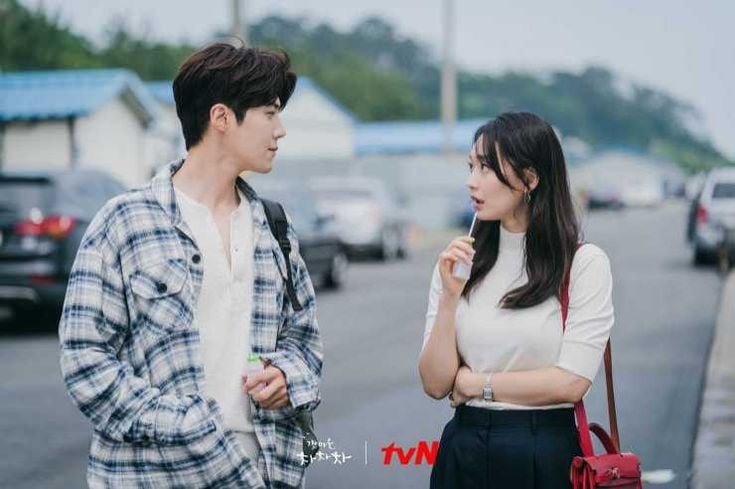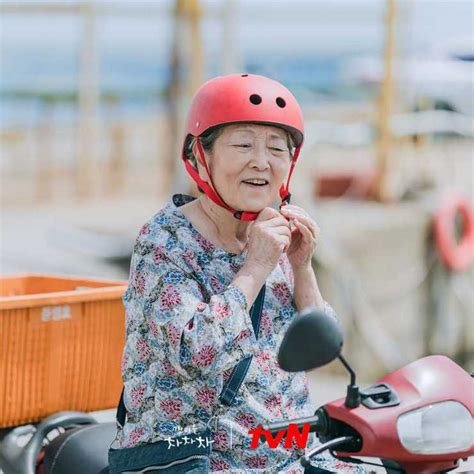 Notes & Facts
"Hometown Cha-Cha-Cha" is adapted from a popular movie "Mr. Hong" (2004).
Shin Min Ah earlier starred in Korean drama "Chief of Staff" (2019).
Kim Seon Ho earlier starred in Korean drama "Start-Up" (2020).
Lee Sang Yi earlier starred in Korean drama "Youth of May" (2021).
Where To Watch Online?
You can watch "Hometown Cha-Cha-Cha" on Netflix here. (Requires subscription)
OST List
Romantic Sunday by Car the Garden (Listen here)
My Romance by Cheeze
Wish by Choi Yu Ree
Be the light by Kim Jae Hwan
The image of you by Sandeul
Here Always by Seungmin (Stray Kids)
I hope you are happy by Lee Sang Yi
Trailers & Clips
Episodes 1, 2, 3,…., Highlights
You May Also Like
Similar K-Dramas to "Hometown Cha-Cha-Cha"
---
*Drama is subject to regional availability.