Are you in the mood for a little suspense? There is nothing like Mystery-Thriller Korean dramas that can keep you entertained for hours and pique your interest to the ultimate high.
From suspense-filled plots to chilling bad characters, these Mystery-Thriller Kdramas will keep your heart racing. Often inspired from real-life cases, this thrilling genre of Kdramas will make you glued to the screen and will mess with your head as you'll keep wondering what will happen next.
So let's see this list of these 9 Mystery-Thriller dramas that'll keep you clicking to the next episode and surely mess with your head.
---
1. Misty –
"Misty" tells the story about a man named Kang Tae Wook and his anchor wife Go Hye Ran. Kang Tae Wook used to be a prosecutor, but now he works as a public defender, while his wife Go Hye Ran is a well-known news anchor for a popular news show. She is ambitious and does an excellent job. However, her life changes when she meets an old lover and his wife, who causes her to somehow become the suspect in a murder case. Tae Wook, even though their marriage is facing problems, decides to fight his wife's case.
Watch On: Netflix, Viki, Disney+ Hotstar and iQIYI
Here is the drama cast and characters :-
Kim Nam Joo as Go Hye Ran
Ji Jin Hee as Kang Tae Wook
Jeon Hye Jin as Seo Eun Joo
Im Tae Kyung as Ha Myung Woo
Go Jun as Kevin Lee / Lee Jae Young
Jin Ki Joo as Han Ji Won
Ahn Nae Sang as Kang Ki Joon
---
2. Taxi Driver –
"Taxi Driver" kdrama tells the story of an extraordinary taxi company and its drivers who are set on a special mission. The mission involves offering the service of revenge for their clients who are also victims. Kim Do Ki, after graduating, started working as a UDT (underwater demolition team) official. But things takes turn after a serial killer murdered his mother. Then he starts working as a deluxe taxi driver at Rainbow Taxi Company. Go Eun is an IT specialist there who is also called as hacker by the people. Kang Han Na who is an attorney, tries to find the secret of Rainbow Taxi Company. The series has a total of 2 seasons and has also been renewed for a 3rd season.
Watch On: Viki, Netflix, Amazon Prime Video, AppleTV
Here is the drama cast and characters :-
Lee Je Hoon as Kim Do Gi
Esom as Kang Han Na
Kim Hui Sang as Jang Sung Chul
Pyo Ye Jin as Go Eun
Shim So Young as Lim Bok Ja
Shin Jae Ha as On Ha Joon
Lee Min Jae as Oh Hak Soo
Jang Hyuk Jin as Choi Kyung Goo
---
3. Big Mouth –
"Big Mouth" Korean drama tells the story of a third – rate lawyer, Park Chang Ho whose win percentage is only 10%. Still, he always talks great about himself. Due to this habit, he is popularly known as 'Big Mouth'. One day, his nickname 'Big Mouth' gets confused with the name of a genius conman, 'Big Mouse'. As a result, Park Chang Ho gets associated with a murder case related to him. Now he is forced to go deep into the crime case and expose the bad deeds of powerful, greedy people to protect his family. Park Chang Ho's wife, Go Mi Ho who is a nurse, loves her husband very much and is always ready to help to support him. She even helped Park Chang Ho to become a lawyer. As soon as she hears that her husband is being associated with a conman, she decides to clear his name herself.
Watch On: Disney+Hotstar
Here is the drama cast and characters :-
Lee Jong Suk as Park Chang Ho
Im Yoon Ah as Go Mi Ho
Kim Joo Heon as Choi Do Ha (Gucheon mayor)
Ok Ja Yeon as Hyun Joo Hee (Do Ha's wife and Hospital director)
Yang Kyung Won as Gong Ji Hoon
Oh Eui Shik as Kim Soon Tae
Kim Jung Hyun as Jung Chae Bong
Lee Yoo Joon as Han Jae Ho
---
4. Signal –
"Signal" tells the story of a profiler from 2015 who happens to discover a mysterious walkie-talkie, with the help of which he can talk to a detective from 1989. Together, they solve murder cases which happen to be somehow related to each other's times. Park Hae Young is the criminal profiler and a police officer who doesn't believe in the law. One day, while leaving the police station, he hears a voice coming from a walkie-talkie. The man who is talking through the walkie-talkie is detective Lee Jae Han from 1989. They start communicating through this walkie-talkie, and together with detective Cha Soo Hyun, they get engaged in solving a murder case in 2015 which is somehow related to 1989's serial murder case.
Watch On: Viki, Netflix, WeTV, Disney+ Hotstar and Amazon Prime Video
Here is the drama cast and Characters :-
Lee Je Hoon as Park Hae Young
Kim Hye Soo as Cha Soo Hyun
Jo Jin Woong as Lee Jae Han
Kim Won Hae as Kim Gye Cheol
Lee Yoo Joon as Jeong Heon Gi
Jang Hyun Sung as Kim Beom Joo
Jung Hae Kyun as Ahn Chi Soo
Kim Min Gue as Hwang Ui Kyung
---
5. Class of Lies –
"Class Of Lies" Korean drama tells the story of a lawyer Ki Moo Hyuk who always wins his case. But one of his cases related to a high school incident ruins his reputation as a lawyer. A popular student from Chunmyung high school is murdered in her house. Her classmate is caught at the scene of murder. To improve things once again, Ki Moo Hyuk disguised himself as a temporary teacher (under the name Ki Kang Je) in the same high school. There he not only tries to catch the real culprit, but also discovers some ugly secrets of the school and some powerful people.
Watch On: Viki
Here is the drama cast and characters :-
Yoon Kyun Sang as Gi Moo Hyeok / Gi Kang Jae
Keum Sae Rok as Ha So Hyeon,
Choi Yu Hwa as Cha Hyeon Jeong,
Lee Jun Young as Yoo Beom Jin,
Choi Kyu Jin as Lee Gi Hoon,
Han So Eun as Han Tae Ra,
Kim Myung Ji as Na Ye Ri,
Jang Dong Joo as Kim Han Soo and more..
---
6. Beyond Evil –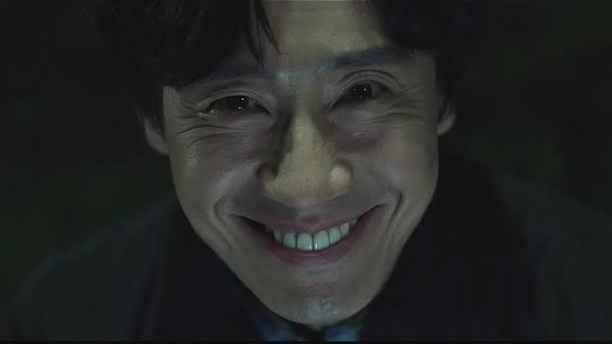 The drama follows the story of two police officers who are willing to break the law to find the serial killer. Formerly, a skilled detective, Lee Dong Shik now works at the Manyang police station and is demoted to perform the menial and laborious duties. Han Joo Won who comes from a well-known family, also, joined the Manyang police department. He is instructed to work with Lee Dong Shik as his superior. Joo Won is not just an attractive person, but also a brilliant investigator who hides some secrets. Although both disagree with one another on many terms, they have to work together as a team when a similar serial murder case that happened 20 years ago comes to the police station. As they work to solve this case, many secrets unfold in front of them.
Watch On: Viki, Netflix and Disney+ Hotstar
Here is the drama cast and characters :-
Shin Ha Kyun as Lee Dong Shik
Yeo Jin Goo as Han Joo Won
Choi Dae Hoon as Park Jung Je
Kim Shin Rok as Oh Ji Hwa
Choi Sung Eun as Yoo Jae Yi
Choi Jin Ho as Han Ki Hwan
Heo Sung Tae as Lee Chang Jin
Chun Ho Jin as Nam Sang Bae
Nam Yoon Su as Oh Ji Hoon
---
7. Little Women –
"Little Women" Korean drama tells the story of three sisters, Oh In Joo, Oh In Kyung and Oh In Hye who grew up impoverished. Oh In Joo the eldest one, believes money can protect her family. The middle one, Oh In Kyung is a reporter who believes in doing the righteous. Oh In Hye is the youngest one in high school. She doesn't like the fact that her sisters work so hard for her.
One day, one of the sister's supposedly dead friend leaves her 70 billion won. As a result, they get involved in a mysterious case which opens a new world of money and power for them. They then decide to stand against the most influential and wealthy people of South Korea.
Watch On: Netflix
Here is the drama cast and characters :-
Kim Go Eun as Oh In Joo
Nam Ji Hyun as Oh In Kyung
Park Ji Hoo as Oh In Hye
Wi Ha Joon as Choi Do Il
Uhm Ji Won as Won Sang Ah (General's daughter)
Uhm Ki Joon as Park Jae Sang (rookie politician)
Kim Mi Sook as Oh Hye Sook
Gong Min Jung as Choi Ma Ri (reporter)
---
8. Hello Monster –
"Hello Monster" depicts the story of an extremely talented criminal profiler, Lee Hyun. Although he is a mature person, but he has a cold personality with a sharp tongue. Deep inside, he carries a scar from his childhood. As a child, he was locked up by his father in a small room, so he remains unexposed to the criminal world. Being a bright child, he was sent abroad for studies. When a series of murder case occurs that relates to his childhood tragedy, Lee Hyun returns to South Korea. Now, Lee Hyun works on these cases with a team where Cha Ji Ahn is also a member. Ji Ahn is aware of the childhood tragedy related to his father and brother. She is a strong woman and an excellent detective. Both develop a strong feeling for each other while working together to solve the cases and also find the serial killer.
Watch On: Viki, Apple TV and iQIYI
Here is the drama cast and characters :-
Seo In Guk as Lee Hyun
Jang Na Ra as Cha Ji Ahn
Park Bo Gum as Jung Sun Ho
Choi Won Young as Lee Jun Ho
Lee Chun Hee as Kang Eun Hyuk
Min Sung Wook as Son Myung Woo
Kim Jae Young as Min Seung Joo
Doh Kyung Soo as Lee Jun Yung
---
9. Liar Game –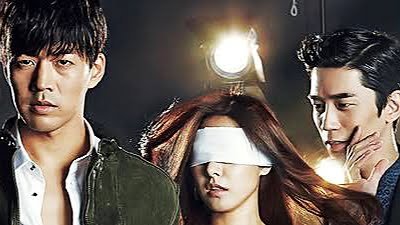 "Liar Game" is a drama about a survival-based game reality show known as "Liar Game," where 40 people participate and manipulate each other to win a prize of 10 billion won. One of the participants is Nam Da Jung, a gullible college student who actually gets lured into participating in this game to pay off her debts. However, because of her excessive trustworthiness, she gets tricked out of money. Desperate to win the prize money, she seeks the help of Ha Woo Jin, a former psychological professor who has recently been released from prison. Woo Jin is an expert at detecting whether someone is lying or not. To make it through this show, they start to work together. Meanwhile, Kang Do Yeong is the host of this reality show who wants to reveal what a person can do for money. As a host and as a participant, he plays many evil tricks.
Here is the drama cast and Characters :-
Lee Sang Yoon as Ha Woo Jin
Kim So Eun as Nam Da Jung
Shin Sung Rok as Kang Do Yeong
Cha Soo Yeon as Lee Yoon Joo
Choi Jin Ho as Director Jang
Choi Yoon So as Koo Ja Yeong
Lee El as Oh Jung Ah / Jamie
Lee Shi Hoo as Choi Sung Joon
---