Overview: "A Witch's Romance" Kdrama (also known as "Manyeoui Yeonae") is a tvN original drama series that released on April 14, 2014. It will tell the romance story of a couple who despite their age gap of 14 years, heals each other's scarred heart. "A Witch's Romance" stars Uhm Jung Hwa, Park Seo Joon and Han Jae Suk in the main cast. It is available to watch online on streaming platform Viki*, Prime Video* and more.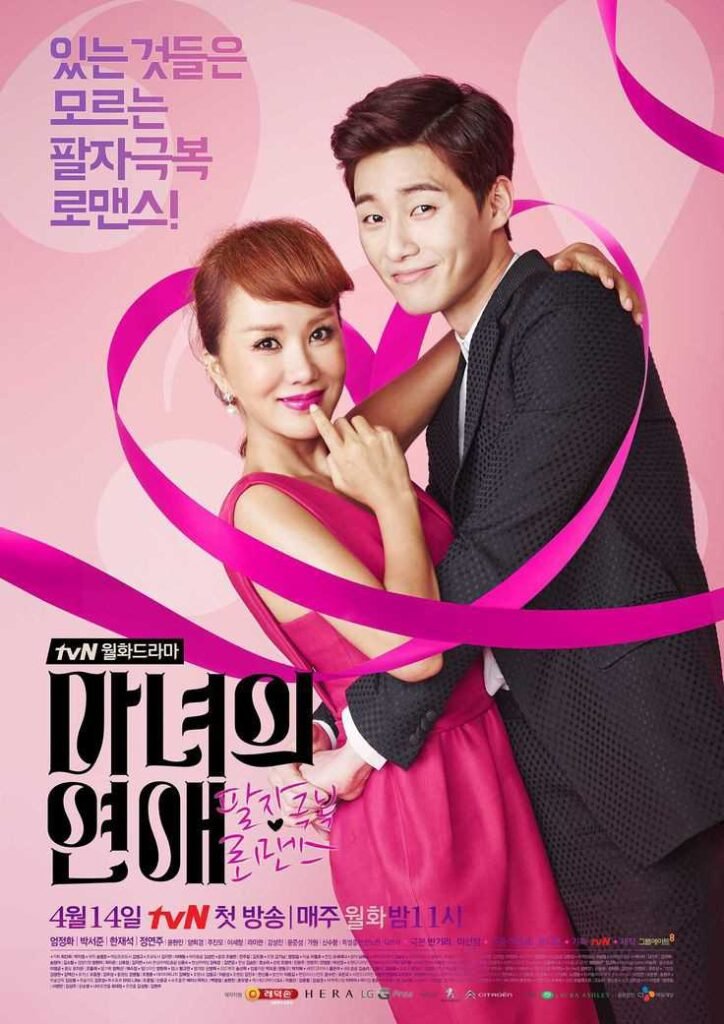 Synopsis
"A Witch's Romance" Korean drama tells a romantic story of a single woman in the late 30s and a 25 years old man. Ban Ji Yeon works as a reporter and is quite popular in her job. She is so good in her job that she is called the "witch" in the field. Yoon Dong Ha has a small errand center of his own. Both stays away from love because they had a tragic love life in the past. Ban Ji Yeon's ex disappeared before their wedding day, while Yoon Dong Ha's girlfriend died in a tragic accident. Somehow despite their age-gap of 14 years, they find a lot in common with each other, so they slowly end up falling passionately in love with each other.
Genre
Rom-Com
Main Cast & Characters
Uhm Jung Hwa as Ban Ji Yun
Park Seo Joon as Yoon Dong Ha
Han Jae Suk as No Shi Hoon
Supporting Cast
Lee Se Chang as Kang Min Goo (Na Rae's husband)
Ra Mi Ran as Baek Na Rae (Ji Yeon's friend)
Yoon Hyun Min as Yong Soo Cheol (Dong Ha's friend)
Bang Eun Hee as Oh Mi Yeon (Eun Chae's mother)
Joo Jin Mo as Kwon Hyun Sub (Ji Yun's boss)
Sa Hee as Hong Chae Hee
Jung Yeon Joo as Jung Eun Chae
Lee Seul Bi as Oh Rin Ji
Kang Sung Jin as Team Leader Byun
Yang Hee Kyung as Park Myung Ja (Ji Yeon's mother)
Jin Ye Sol as Jung Yeong Chae
Shin Soo Hang as Nam Chang Min
Yoon In Jo as Hye Mi
Mu Jin Sung as Jin Woo
Run Time
Each episode is of approximately 60 minutes
Episodes
Korean drama "A Witch's Romance" has a total of 16 episodes.
Ratings
Mydramalist:  7.9 / 10
IMDb:  7.3 / 10
Viki:  9.3 / 10
Still Cuts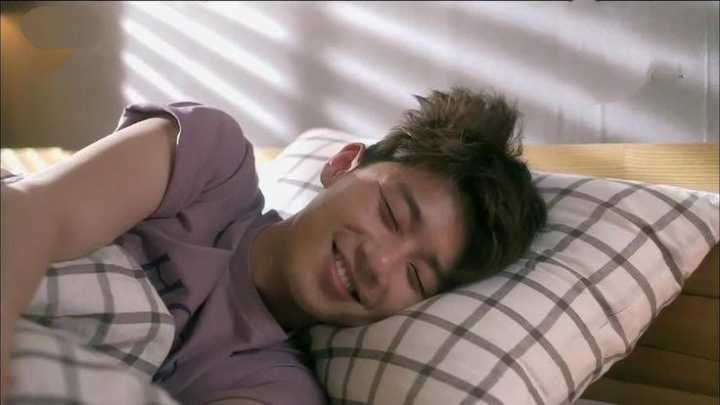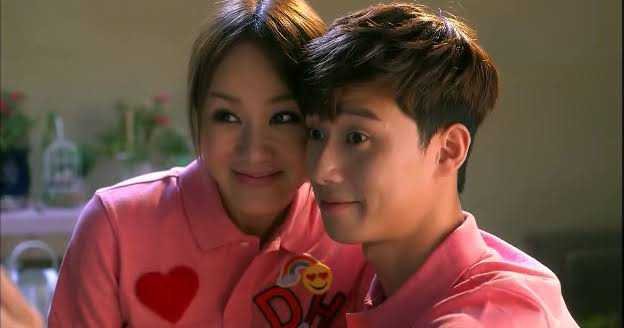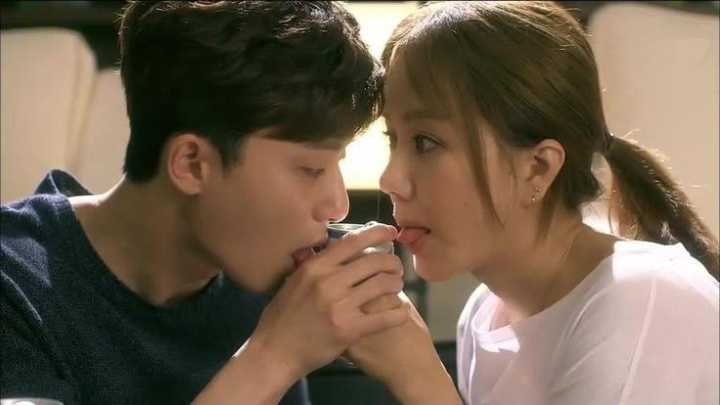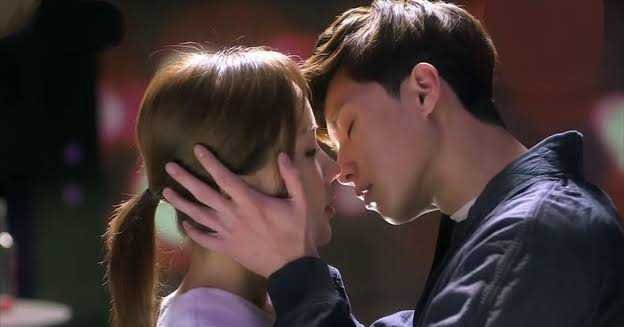 Notes & Facts
1. "The Witch's Romance" is a remake of popular 2009 Taiwan drama series "Queen of No Marriage".
2. Lead actor of "The Witch's Romance", Park Seo Joon sang an Ost for the drama called "Come Into My Heart".
Director: Lee Jeong Hyo
Scriptwriter: Ban Ki Ri
Where To Watch Online?
You can watch "A Witch's Romance" online on iQIYI, Apple TV, Prime Video, Tubi,
and Viki here.
Trailers & Clips
*Drama is subject to regional availability.