Are you looking for a ride of Korean dramas with non-stop laughter? Then you have come to the right place.
If you have been feeling lonely and depressed lately or if you are always ready for some hilarious dramas, then this Korean drama list is for you. These are the funniest Korean dramas ever, which will make you forget about the real world and completely get you hooked. The entertainment is guaranteed, and you are sure to burst out laughing while watching these:
10 Funniest Korean Dramas To Watch That'll Make You Laugh Every Ten Minutes
1. So Not Worth it
Netflix original series "So not Worth it" that released in 2021 stars Park Se Wan, Shin Hyun Seung, Choi Young Jae, Minnie, Han Hyun Min, Carson Allen, Joakim Sorensen and Terris Brown.
"So Not Worth It" kdrama tells the colourful stories of some university students from different countries who live together in the same dormitory in Seoul. Se Wan manages the dorm and is a teaching assistant. Jamie is from America. He is new here. Sam is from Australia. His father runs the tteokbokki global food chain. Minnie is from Thailand. She likes Korean dramas and wants to live like one.
"So not Worth it" is a very colourful Korean sitcom series, with each character having their charm. It has an international cast, and they all together makes this series quite hilarious. This is another pure comedy series which recently released on Netflix.
---
2. Laughter in Waikiki 1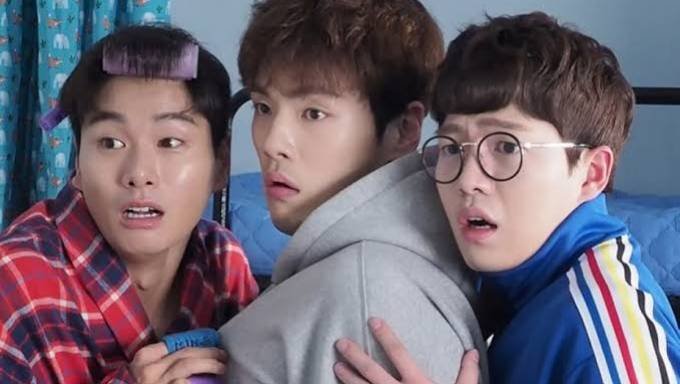 Released in the year 2018 "Laughter in Waikiki 1" stars Kim Jung Hyun, Lee Yi Kyung, Son Seung Won, Jung In Sun, Go Won Hee and Lee Joo Woo in the main cast.
"Laughter in Waikiki 1" story revolves around 6 individuals who run a guesthouse together and also have their jobs. Their guest house is almost failing and a single mother with her baby is ready to make their life even more complicated. With all the these troubles in life, they endeavor to fulfill their dreams. Kang Dong Goo wants to become a movie director, but he always faces bad luck. Cheom Joon Ki hopes to become a successful actor, but he is still doing minor roles. And Bong Doo Sik wishes to become a successful scriptwriter, but it is really hard.
This is one of the most hilarious Korean drama in the complete list because this drama is a pure comedy. Each episode of Laughter in Waikiki has been carefully made to make your belly full of laughter. The characters here are so funny, especially Lee Yi Kyung's as he is always messing up. His character was loved so much that he is the only actor to reprise his role in the second season.
---
3. Laughter in Waikiki 2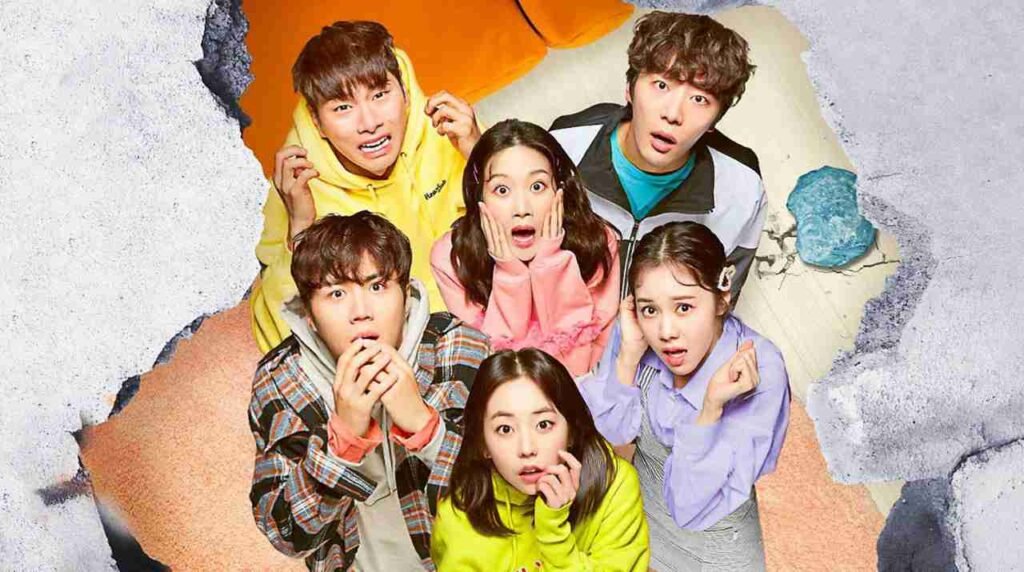 "Laughter in Waikiki 2" is a sequel to the above-mentioned series but with a different cast and story. It stars Lee Yi Kyung, Kim Seon Ho, Shin Hyun Soo, Moon Ga Young, Ahn So Hee and Kim Ye Won.
"Laughter in Waikiki 2" again tells the story of the guest house, which is now facing bankruptcy. To save it from going bankrupt, the old guest house owner Lee Joon Ki asks his high school friends for investment. Meanwhile, one of their old crush from school comes to stay in the guesthouse. Lee Joon Ki is still an unpopular actor. His high school friends Cha Woo Sik who wants to become a singer and Koo Ki Bong who is a washed up baseball player invests in the guest house.
Although, it has a different cast and storyline than season 1, the laughter and comedy is still on top. If you have watched season 1 of Laughter in Waikiki, then you are sure to come look for season 2 as well. So do watch both if you are planning to watch it.
---
4. My Love From The Star
"My Love from the Star" is one of the most successful Korean drama that released in 2013. It stars Jun Ji Hyun, Kim Soo Hyun, Park Hae Jin, Yoo In Na and more in the cast.
"My Love from the Star" tells the love story of an alien Do Min Joon who is stranded on Earth since Joseon Dynasty. He also has special powers, which he hides from human beings. In the modern world, he is living as a college professor. His time on Earth is almost about to be completed that he falls in love with his new neighbour. She is Korea's top star Cheon Song Yi.
A love story between a cold attitude alien and an arrogant yet childish top star, the series cannot get anymore hilarious. Although, it has a romance storyline, the scenes of the series are very funny. Actress Jun Ji Hyun and actor Kim Soo Hyun have done their roles so good that you are sure to have a big laugh. Their personalities do not match each other at all, so sometimes it gets humorous. You'll have a fantastic time watching this from the first episode until the last.
---
5. Mr. Queen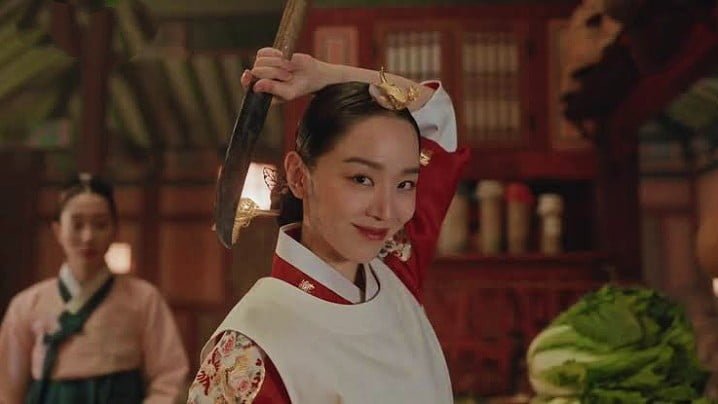 What happens when a modern-day male chef gets trapped in the body of a Joseon era Queen? We'll! That drama definitely becomes hysterically funny. Released in the year 2020 "Mr. Queen" stars Shin Hye Sun, Kim Jung Hyun, Bae Jong Ok, Kim Tae Woo, Seol In Ah and Na In Woo.

"Mr. Queen" tells the story of a famous modern era chef Jang Bong Hwan (Choi Jin Hyuk) who suddenly finds himself trapped in the body of a young queen Kim So Yong (Shin Hye Sun) of the Joseon period. Bong Hwan tried many times to get out of this chaos, but failed. Later, he finds about the secret identity of queen So Yong's husband, who seems to be a very easy-going person.
"Mr. Queen" is a perfect blend of romance, comedy, and action. Nothing is more funny than a male soul being trapped inside the body of a woman. You'll enjoy every minute of this series and have a fun time while watching it. If you have a list of dramas to watch next, then don't forget to include "Mr. Queen" in it.
---
6. Come Back Alive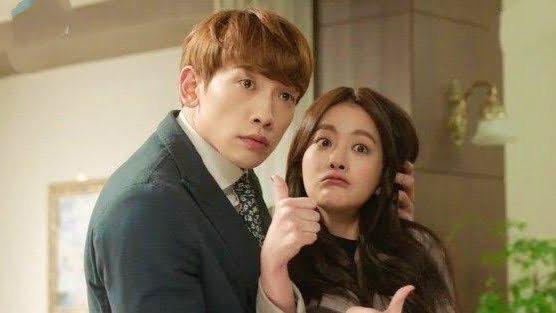 "Come back Alive" stars Rain, Oh Yeon Seo, Kim In Kwon, Kim Soo Ro, Lee Min Jung, Lee Ha Nui, Choi Won Young and Yoon Park. It released in 2016.
It tells the story of two men who are given a chance to live once again after their death. Kim Young Soo's death is called as suicide by his company, when he actually died due to overwork. Han Gi Tak, a former gangster and now a restaurant owner, dies in an accident. Both are now given 2 months to live in their new bodies but with some limits. In this time, Young Soo wants to prove his death was not a suicide and reconcile with his wife and Gi Tak, protect his longtime lover.
Another body swap drama, as these kinds of dramas are just hilarious. Two men gets a chance to relive for a while after their death. The twist is that one is given the body of a woman while the other of a handsome man. These two characters makes this series very entertaining. "Come Back Alive" also has an engaging story line.
---
7. High Kick 3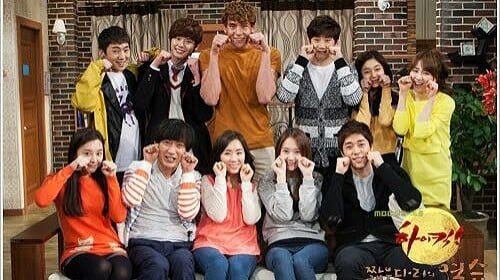 "High Kick 3: Revenge of the short legged" is the third season of the High Kick series, which released in 2011. It's cast includes Ahn Nae Sang, Yoon Yoo Sun, Yoon Kye Sang, Lee Jong Suk, Krystal Jung, Kim Ji Won, Park Ha Sun, Baek Jin Hee and Julien Kang
The story of the drama goes like this. Nae-Sang's family goes bankrupt, and they end up taking shelter at his brother-in-law's house. But the credit collectors find the place and a secret tunnel inside the house saves Nae Sang's family. For the ventilation in the tunnel, they end up blasting the toilet of the neighbour. Then the drama continue with funny moments between the two houses.
One of the funniest dramas you'll ever watch is the "High Kick" series. It is a sitcom, and each character here is unique and hilarious in their own way. You'll laugh so hard while watching each episode that it will bring tears to your eyes.
---
8. The Sound of Your Heart
Adapted from Korea's longest running comical webtoon series "The Sound of Your Heart" stars Lee Kwang Soo, Jung So Min and more in the cast. The sitcom released a total of 20 episodes in 2016.
"The Sound of Your Heart" is also a sitcom that tells the everyday life story of an aspiring cartoonist Cho Seok (Lee Kwang Soo), his weird family and his girlfriend Aebong (Jung So Min).
Making a list of comedy dramas and not including "The Sound of your Heart" would be a wrong thing to do. This is also a pure comedy Korean series that will make you laugh a lot. So much that it will make your belly ache.
---
9. Kill Me Heal Me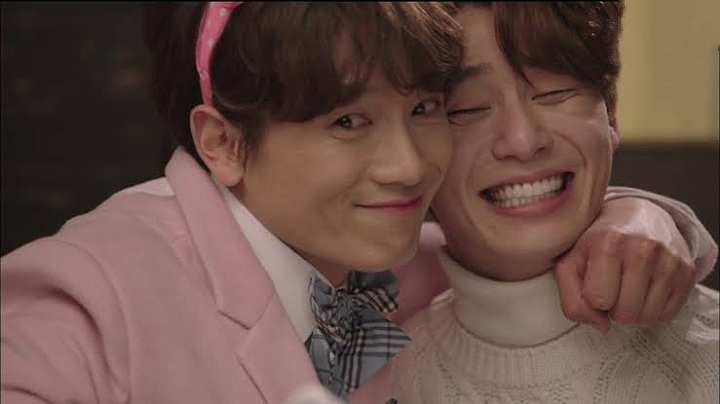 Released in the year 2015 Korean drama "Kill Me Heal Me" stars Ji Sung, Hwang Jung Eum, Park Seo Joon, Oh Min Suk, and Kim Yoo Ri in the main cast.
"Kill Me Heal Me" tells the story of an heir, Cha Do Hyun. He is suffering from dissociative identity disorder, a disease due to which he has 7 personalities. He secretly hires a first year psychiatric resident Oh Ri Jin for his treatment. Oh Ri Jin has a twin brother Oh Ri On who is a writer. Currently, Oh Ri On is writing about the corrupt life of the rich people, so he follows Cha Do Hyun around. Meanwhile, Cha Do Hyun and Oh Ri Jin starts falling for each other.
"Kill Me, Heal Me" is a combination of action, comedy, romance, and thriller. Actor Ji Sung has embodied his character of 7 personalities so well that it will make you laugh and cry. Although, the series is not a pure comedy, some scenes in the series are just so hilarious that I felt like this drama need to be added in the list. So make sure to watch this one as well.
---
10. My Father is Strange
"My Father is Strange" released in 2017 stars Kim Yeong Cheol, Kim Hae Sook, Lee Yoo Ri, Ryu Soo Young, Jung So Min, Lee Joon, Ryu Hwa Young, Ahn Hyo Seop, Min Jin Woong and Lee Mi Do
It tells the story of a family living in Seoul. Their family includes father and his wife, with three daughters and one son. Hye Yeong, Mi Yeong, Ra Yeong, and Joon Young, all struggle through various problems of life like career, marriage, love, and in-laws. One day, a popular singer-actor comes at the restaurant of their father and calls him his father.
"Father is Strange" is an absolutely hilarious drama. It has a dramatic script with many twists and turns, which makes this series even more funny. With many new kinds of emotions and cliffhangers in each episode, this family series will be the one you can never forget. And also romance and comedy is a plenty here and intelligently scripted.
---
So, this is it. Which of these 10 funniest Korean dramas you'll watch first?