Korean dramas are a great way to relieve your stress!
Right? I know many Kdrama fans will agree with me.
When life throws a tough time, get away with it by watching a Korean drama.
But, where to begin? Don't worry, I'm here with some 'escape from reality Korean drama recommendations'.
These Korean dramas will make you forget everything around you and compel you to only focus on them. These dramas are so interesting and intriguing that they will keep you on the edge of your seat.
Just like the characters in these dramas found an escape from their real life, you can too for a while.
So let's begin the list of 9 Korean Dramas to Watch if You just Need to Escape Reality
1. Kill Me, Heal Me
What if you had 7 more personalities in you? Surely, you can escape into one another when life appears to be tougher for one. Right?
Released in the year 2015 Korean drama "Kill Me Heal Me" stars Ji Sung, Hwang Jung Eum, Park Seo Joon, Oh Min Suk, and Kim Yoo Ri in the main cast.
"Kill Me Heal Me" tells the story of an heir, Cha Do Hyun. He is suffering from dissociative identity disorder, a disease due to which he has 7 personalities. He secretly hires a first year psychiatric resident Oh Ri Jin for his treatment. Oh Ri Jin has a twin brother Oh Ri On who is a writer. Currently, Oh Ri On is writing about the corrupt life of the rich people, so he follows Cha Do Hyun around. Meanwhile, Cha Do Hyun and Oh Ri Jin starts falling for each other.
Here is the drama cast and characters :-
Ji Sung as Cha Do Hyun / Shin Se Gi / Perry Park / Ahn Yo Sub / Ahn Yo Na / Nana / Mysterious X
-Lee Do Hyun as Do Hyun (child)
Hwang Jung Eum as Oh Ri Jin
-Kim Amy as Ri Jin (child)
Park Seo Joon as Oh Ri Ohn
– Kim Ye Joon as Ri Ohn (child)
Oh Min Suk as Cha Ki Joon
Kim Yoo Ri as Han Chae Yun and more
---
2. Big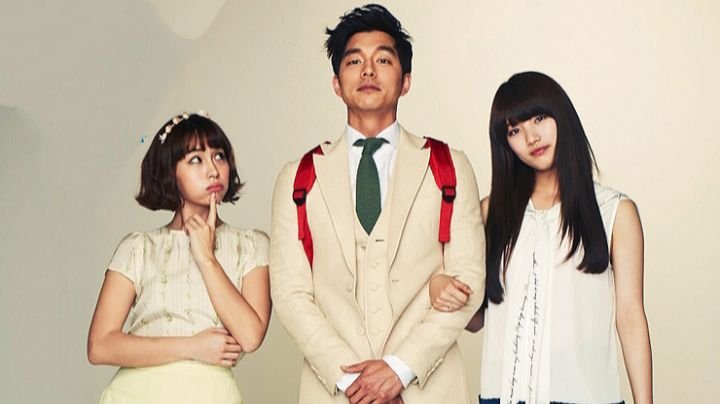 Here is a soul-swapping drama for you that puts the love of the two to a great test!
"Big" an old classic drama stars Gong Yoo, Lee Min Jung, Shin Won Ho, Bae Suzy and more in the main cast. It aired from June 4 to July 24, 2012.
"Big" tells the story of a substitute teacher Gil Da Ran (Lee Min Jung) who is working hard to get her teacher's certificate. She is engaged to Seo Yoon Jae (Gong Yoo). Seo Yoon Jae is a doctor who is also handsome and warm in personality. But unexpectedly he starts ignoring Da Ran before the marriage.
One day, Seo Yoon Jae gets into a car accident and dies. Another person, Kang Kyung Joon with whom he was going, gets into coma. When Kang Kyung Joon wakes up, he finds that he is in Yoon Jae's body. Kyung Joon is an 18-year-old transfer student at Da Ran's school who is a little arrogant in nature. What will happen now? Is love still possible for Da Ran?
Here is the drama cast and characters :-
Gong Yoo as Seo Yoon Jae
Lee Min Jung as Gil Da Ran
Bae Suzy as Jang Ma Ri
Jang Hee Jin as Lee Se Young
Shin Won Ho as Kang Kyung Joon
Jang Hyun Sung as Kang Hyuk Soo
Go Soo Hee as Lee Gyung Mi and more
---
3. Hometown Cha Cha Cha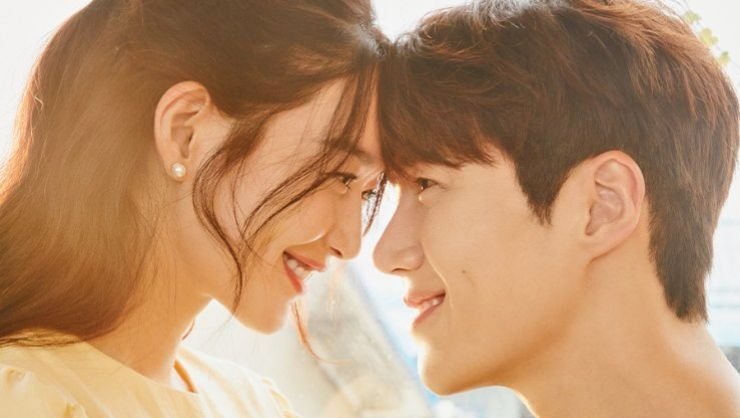 Let me recommend you a drama that will take you to a beautiful seashore village in Korea. You will literally forget everything and feel so calm and peaceful while watching it. Don't Agree? Just give it a try!
"Hometown Cha-Cha-Cha" is a recent hit that released on 28 August 2021. It stars Shin Min Ah, Kim Seon Ho and Lee Sang Yi in the main cast.
"Hometown Cha-Cha-Cha" tells a healing romance story of Hong Doo Shik and Yoon Hye Jin.
Hong Doo Shik popularly known as Mr. Hong in his town Gongjin gives a helping hand to every person. He himself is jobless but can actually do everything. From being handsome to a singer or clerk, Hong can do anything.
Yoon Hye Jin is a dentist who is also good-looking. She is intelligent and has dreams of her own. But life takes a turn and fate brings her to Gongjin seashore village. There she decides to start her clinic and also meets Hong Doo Shik. Despite their opposite personalities, both cannot help but end up falling in love with each other.
Here is the drama cast and characters :-
Shin Min Ah as Yoon Hye Jin
Kim Sun Ho as Hong Doo Sik
Lee Sang Yi as Ji Sung Hyun
Jo Han Chul as Oh Chun Jae
Gong Min Jung as Pyo Mi Sun
Kim Young Ok as Kim Kam Ri
In Gyo Jin as Jang Young Kook
Lee Bong Ryun as Yeo Hwa Jung
Lee Suk Hyung as Kang Do Ha and more
---
4. The Last Empress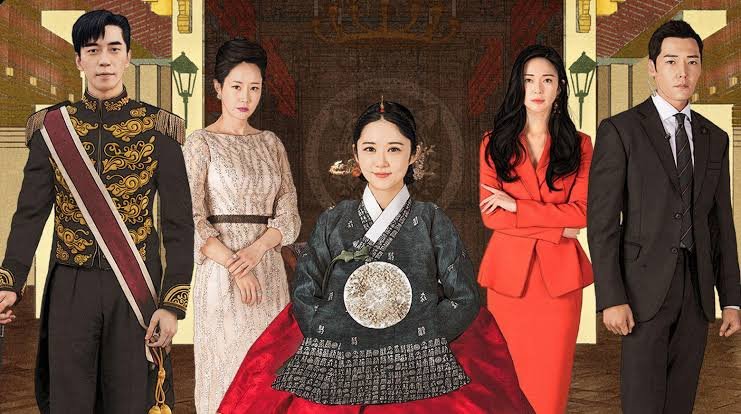 King and Queen don't exist in Korea today! Well! How about a fictional Korea where it actually does? It might not be as beautiful as you are imagining. It's quite dramatic in this Korea that it becomes so much fun.
A Korean makjang "The Last Empress" released on November 21, 2018, starring Jang Na Ra, Choi Jin Hyuk, Shin Sung Rok, Lee Elijah, and Shin Eun Kyung in the main cast.
It tells a hypothetical story of a Korean emperor in 2018. A musical actress marries the emperor of the country only to find the dirty royal secrets. Upon knowing the ugly truth, she joins hands with the emperor's guard, who is also looking for revenge from the Emperor.
Here is the drama cast and characters :-
Jang Na Ra as Oh Sunny
Choi Jin Hyuk as Na Wang Shik / Chun Woo Bin (Imperial Family's Bodyguard)
Shin Sung Rok as Lee Hyuk (Emperor)
Lee Elliya as Min Yoo Ra
Shin Eun Kyung as Lee Hyuk's mother
Oh Seung Yoon as Lee Hyuk's younger brother
Yoon So Yi as Seo Kang Hee and more
---
5. Go Back Couple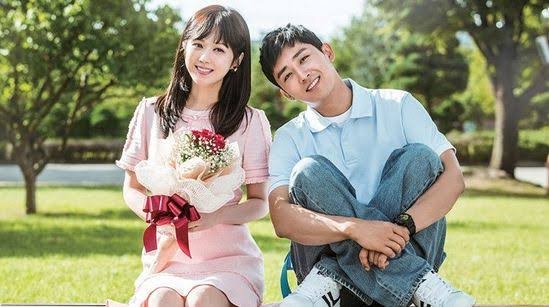 Do you wish to go back in time and change some things in your life? Life gave this couple a chance to go back and change their lives in this time-slip Korean drama.
2017 South Korean television series "Go Back Couple" starring Son Ho Jun and Jang Na Ra premiered on October 13, 2017
"Go Back Couple" tells the story of married couple who are on the breaking point of their relationship, gets one more opportunity to start things again. Choi Ban Do 38-year-old works as a pharmaceutical salesman. His job is not going good and usually he is helping an arrogant and cruel hospital director, Park Hyun Suk in hiding his adulterous relationship. Ma Jin Joo is also 38 years old and a housewife. They also have a son. Jin Joo always feels lonely and abandoned by her husband. As a result, they are always fighting.
Until One day somehow they wake up and becomes 20-year-old University students. As they get this chance, they decide to take different directions than they took before. Will everything be worth it? Will this really impact their family and friends?
Here is the drama cast and characters :-
Son Ho Joon as Choi Ban Do
Jang Na Ra as Ma Jin Joo
Heo Jung Min as Ahn Jae Woo
Lee Yi Kyung as Ko Dok Jae
Im Ji Kyu as Park Hyun Suk
Kim Byung Ok as Choi Ki Il
Go Eun Min as Choi Ja Ueon
Jang Ki Yong as Jung Nam Gil
Lee Byung Joon as Ma Pan Suk
Kim Mi Kyung as Ko Eun Sook
Cha Min Ji as Ma Eun Joo and more
---
6. The Smile Has Left Your Eyes
A romance drama full of suspense and mellow sometimes gives you great escape from the real world. Try it!
Released on October 3, 2018 "The Smile has left your Eyes" stars Jung So Min, Seo In Guk and Park Sung Woong in the main cast.
"The Smile Has Left Your Eyes" is a mystery romance drama in which there are two individuals who have the similar scars, but one is referred to as a monster by the public's eye while the other hides her trauma, falls into love. Kim Moo Young is an assistant in a craft microbrewery.
He meets Yoo Jin Kang, an advertisement designer, and later both falls in love. Jin Kang has only her brother Yoo Jin Gook as family, who is a homicide detective. According to him, Moo Young is dangerous for Jin Kang, so he does everything to protect her. Will these two be able to love each other despite the distance?
Here is the drama cast and characters :-
Seo In Guk as Kim Moo Young
Jung So Min as Yoo Jin Kang
Park Sung Woong as Yoo Jin Kook
Go Min Shi as Im Yoo Ri
Yoo Jae Myung as Yang Kyung Mo
Kim Ji Hyun as Jang Se Ran
Seo Eun Soo as Baek Seung Ah
Do Sang Woo as Jang Woo Sang and more
---
7. My Holo Love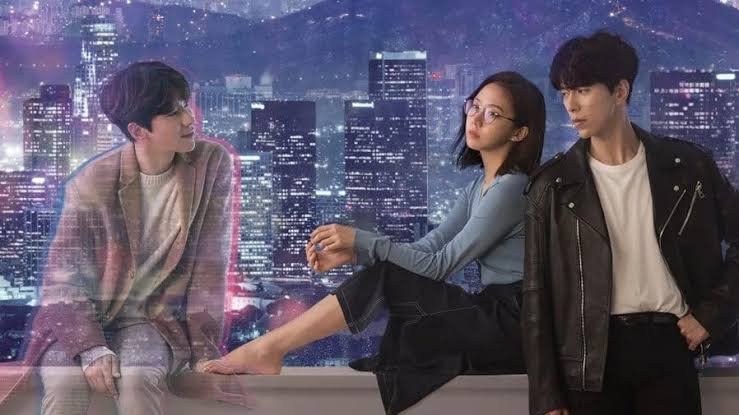 I know life gets lonely every so often. Having problems making a good relationship? How about having a hologram instead as your boyfriend?
"My Holo Love" released on 7 Feb 2020 with Yoon Hyun Min and Go Sung Hee in the main cast.
"My Holo Love" told the story of a successful woman So Yeon (Go Sung Hee) who is having a problem in which she cannot recognize faces. Due to this reason, she is lonely most of the time. One day, she meets an AI-powered hologram called Holo (Yoon Hyun Min). Holo is created by Nando (Yoon Hyun Min).
Here is the drama cast and characters :-
Yoon Hyun Min as Go Nan Do / Holo
Go Sung Hee as Han So Yun
Choi Yeo Jin as Go Yoo Jin
Hwang Chan Sung
Jung Young Ki as Jo Jin Suk
Son Jong Hak
Kim Soo Jin and more
---
8. I'm Not a Robot
Another artificial relationship drama here! This time the girl is a robot, well! May be not. See for yourself.
Starring Yoo Seung Ho, Chae Soo Bin and Um Ki Joon in the main cast Korean drama "I'm not a Robot" aired from Dec. 6, 2017 to January 25, 2018.
"I'm Not A Robot" tells the story of Kim Min Kyu (Yoo Seung Ho) who is allergic to humans. So, he rarely meets people. He is the largest shareholder of the country's largest financial company, with an IQ of 159. One day, his Aji 3 Android robot which was supposed to be sent to him for testing gets damaged in an accident.
The team then replaces the robot with Ji Ah, a human who now pretends to be a robot. Seeing her as a robot, he develops feelings for her and ultimately falls in love.
What will happen when he finds that she is actually a human?
Here is the drama cast and characters :-
Yoo Seung Ho as Kim Min Kyoo
– Gil Jung Woo as Min Kyoo (Child)
Chae Soo Bin as Jo Ji Ah / Aji 3
– Choi Yoo Ri as Ji Ah (child)
Uhm Ki Joon as Hong Baek Kyoon
Park Se Wan as Pie
Song Jae Ryong as Hok Tal
Kim Min Kyu as Ssan Ip and more
---
9. Blood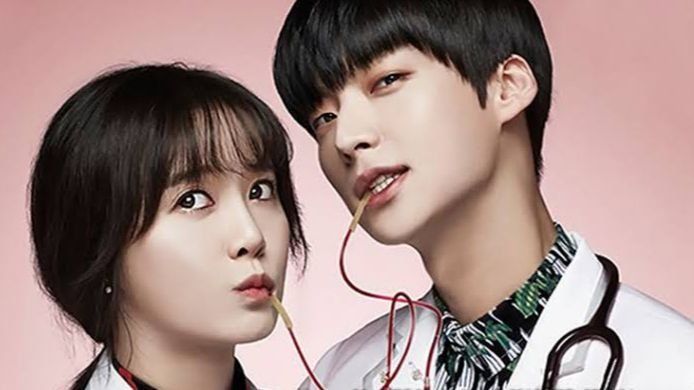 Let's dive into an unrealistic world of vampires and watch a bloody romance series.
"Blood" is a KBS2 drama that released on February 16, 2015. Ahn Jae Hyun, Koo Hye Sun and Ji Jin Hee are in the main cast.
Vampire medical romance drama "Blood" tells the story of Park Ji-sang (Ahn Jae-hyun) who is a doctor specializing in hepato-pancreato-biliary surgery in the best cancer research hospital in the country. He is also a vampire, but he has suppressed his blood thirst. He falls in love with one of his colleagues called Yoo Ri-ta (Ku Hye-sun).
Here is the drama cast and characters :-
Ahn Jae Hyun as Park Ji Sang
– Baek Seung Hwan as Ji Sang (young)
Koo Hye Sun as Yoo Ri Ta
– Jung Chan Bi as Yoo Ri Ta (young)
Ji Jin Hee as Lee Jae Wook
Jung Hae in as as Joo Hyun Woo (Ji Sang's friend)
Ryu Soo Young as Park Hyun Seo
Park Joo Mi as Han Sun Young
Kim Gap Soo as Yoo Suk Joo (Ri Ta's uncle) and more
---