How amazing it will be to see the love between two people who always use their brains right?
I'm talking about the romance of lawyers. Lawyers are usually seen as cold-hearted, but they really are warm inside. And when they fall in love, it's on fire. The following list of Korean dramas are as such. These lawyers are certainly cold-hearted in the starting, but once they fall in love, you'll see their incredible romantic skills.
This Lawyer Romance drama list has all kinds of couple. Whether it is haters to lovers or it is friends to lovers, Lawyer Romance involves every kind of couple.
So let's see! 😊
-written with Nishima Saini
---
1. I Hear Your Voice (2013)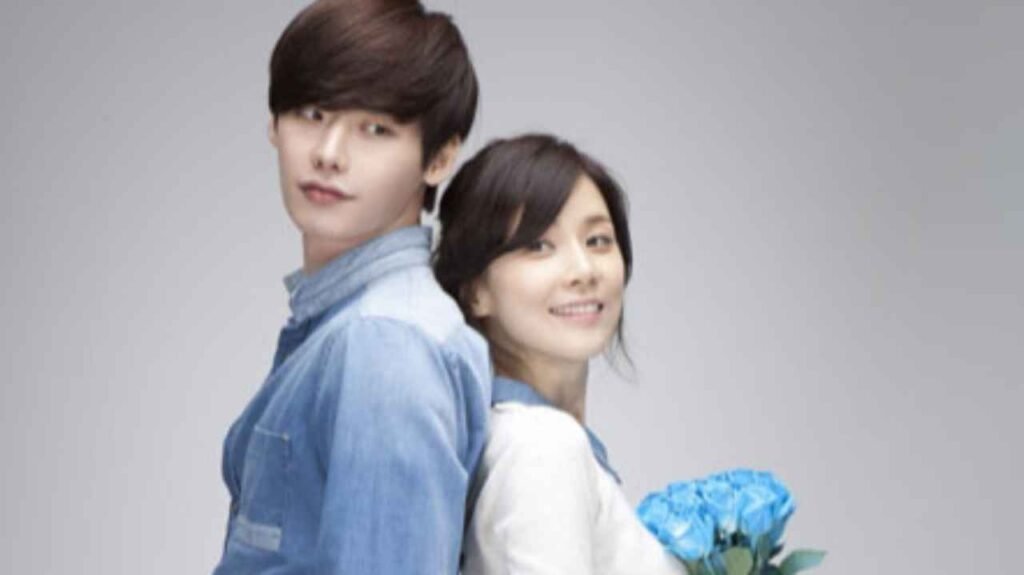 You are never too late to watch this old yet one of the best dramas of actor Lee Jong Suk. The drama stars Park Bo Young opposite to Lee Jong Suk. It tells the story of Park Soo Ha (Lee Jong Suk) who is a high school student with special mind-reading abilities. He has been looking for his crush Jang Hye Sung (Lee Bo Young) for the past 10 years, who gave testimony for his father's murder. But when he sees her, he finds out that she is an entirely different person now. Jang Hye Sung is an apathetic public defender who only cares about money.
Will he be able to love her again? Will she change after meeting him again? These all questions make one curious to watch the series for answers. I'm sure you'll be, too.
---
2. Suspicious Partner (2017)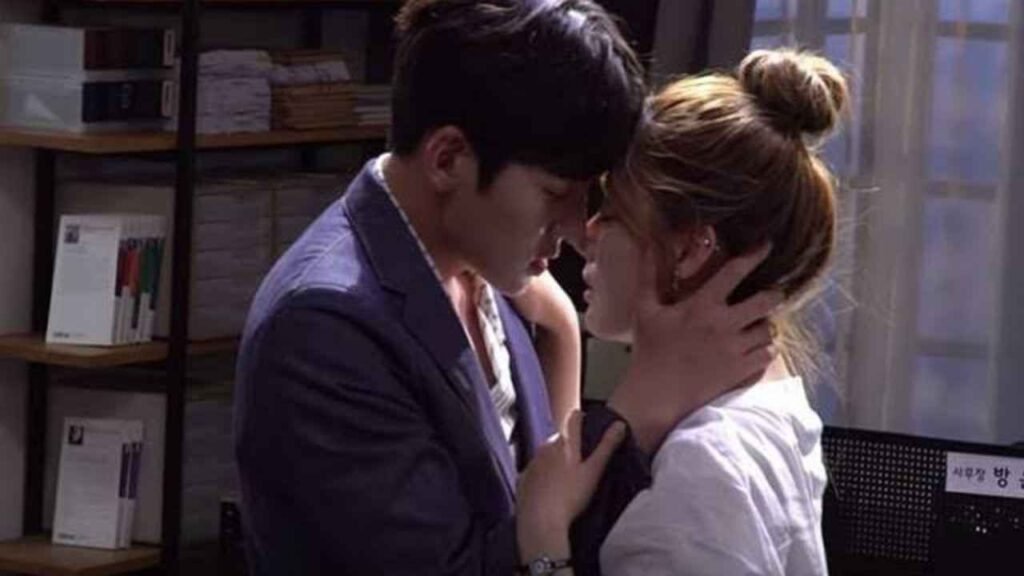 A complicated love story of Noh Ji Wook (Ji Chang Wook), an intelligent and handsome lawyer in Sunho district and Eun Bong Hee (Nam Ji Hyun), a prosecutor trainee at Ji Wook's office. Suddenly, one day Eun Bong Hee becomes the suspect of her ex-boyfriend's murder as his dead body was found at her home. Although their first encounter wasn't that pleasant but Ji Wook defended her and during the process she falls for him. But he didn't accept her feelings. Later Ji Wook finds that he too has feelings for her but again swayed by the fact that Bong Hee's father might be involved in the death of his parents.
Can their romance bloom in between the tension of their past and present? I'll just tell you their chemistry in two words, 'Crazy Love'. Any drama starring Ji Chang Wook for sure gets romantic. And not to mention, it even has amazing kiss scenes. For the rest, watch the drama.
Watch On: Netflix
---
3. Lawless Lawyer (2018)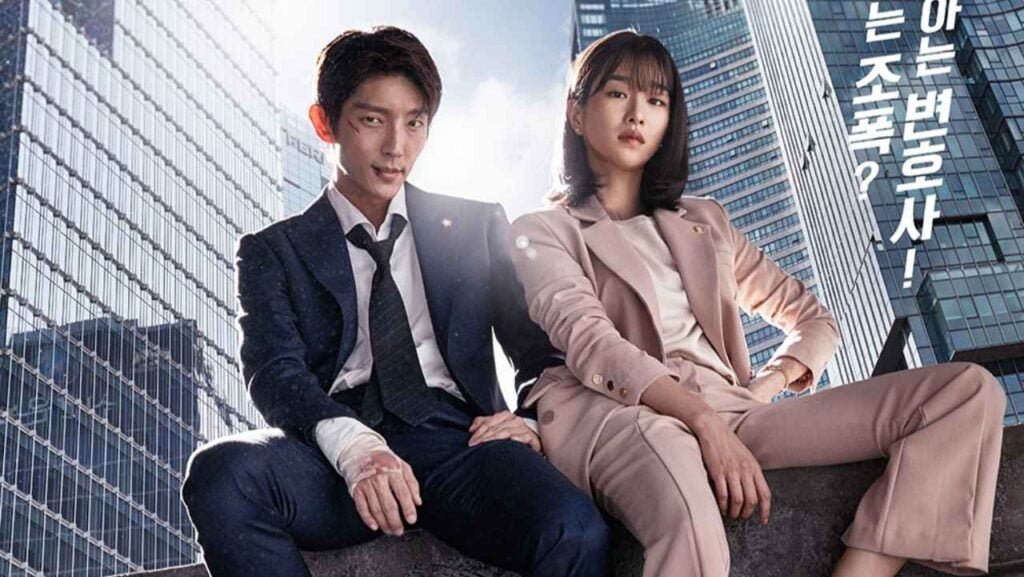 Lawless Lawyer is one of the most entertaining law/ crime drama. Its story revolves around Bong Sang Pil (Lee Joon Gi) who grows up living a gangster life, but an accident made him determined to be a lawyer. After becoming a lawyer, he goes after corrupt people in power who thinks that law is their toy. Meanwhile, Ha Jae Yi (Seo Yae Ji) is also a lawyer, but her license gets cancelled after she hits a Judge. She then starts working for Sang Pil as she needs to pay her father's debts. They both gets involved with the cases of corrupt people and joins hands together to fight for the justice.
In this process, the border between them starts to vanish, leading to a warm and heart melting romance. You should not miss a perfect drama with a perfect blend of romance, comedy, suspense, thriller, and action.
---
You may like: [Confirmed] Park Shin Hye & Park Hyung Sik New Drama "Doctor Slump" to Release in the Second Half of 2023.
---
4. Remember: War of the Son (2015 – 2016)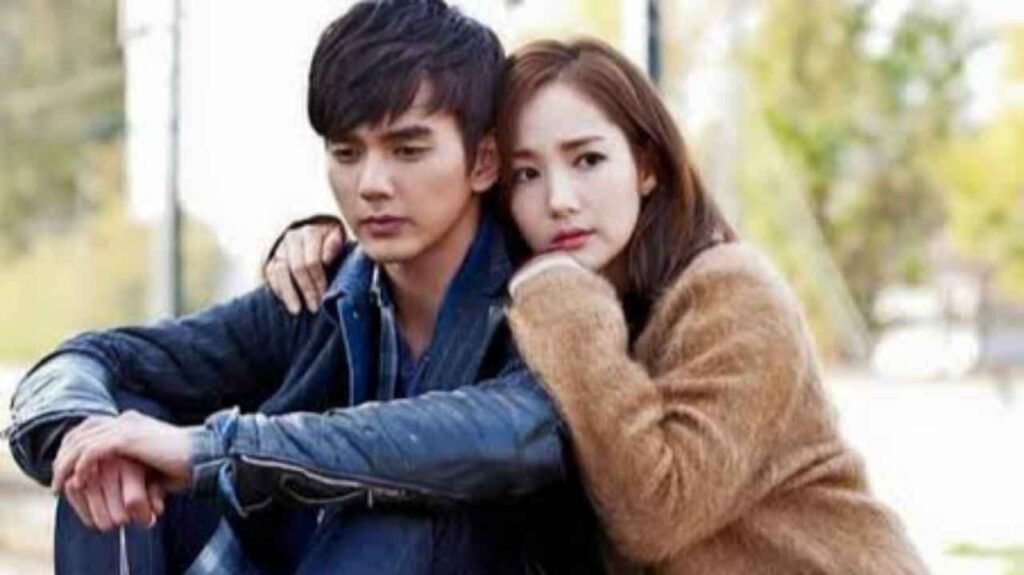 A heartbreaking story of the struggle of Seo Jin Woo (Yoo Seung Ho) who becomes a lawyer to prove the innocence of his father, he was falsely accused of murder. He suffers from a special condition where he can perfectly remember every single detail of that day. He has a childhood friend Lee In Ah (Park Min Young) who later becomes his girlfriend. She's the only one who believes in Jin Woo and supports him unconditionally. Later, she becomes a prosecutor to help Jin Woo in his father's case.
Their love here is selfless, pure and their chemistry is not only romantically beautiful but a lot more beyond that. This is because the understanding they have between them is quite admirable. But things worsen when Jin Woo develops Alzheimer disease, where he starts to lose his memories. Find out if he'll be able to prove his father's innocence. And yes, do prepare a box of tissues if you are planning to watch this one.
Watch On: Viki
---
5. Vincenzo (2021)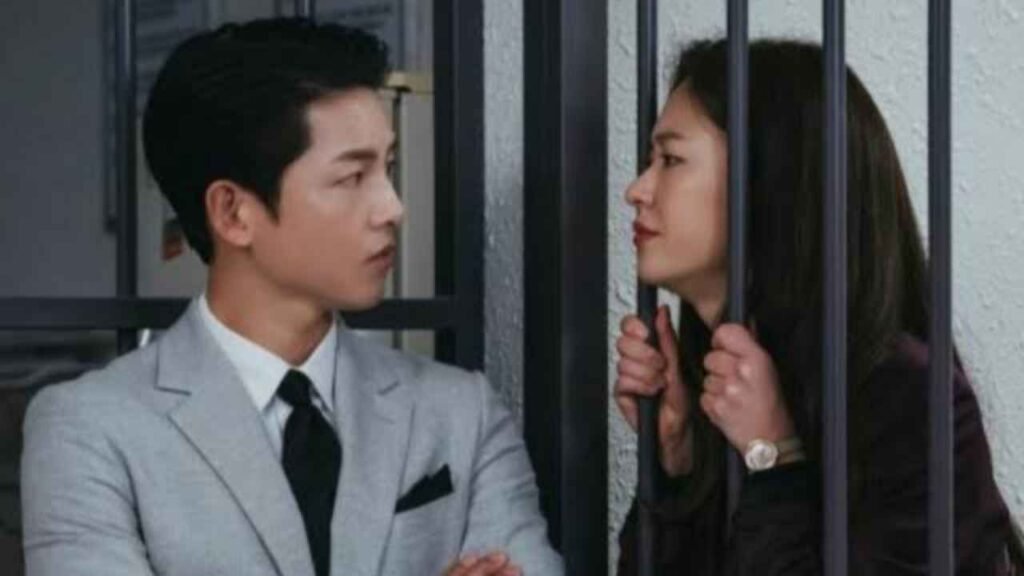 Vincenzo is the popular Netflix original series of 2021 starring Song Joong Ki, Jeon Yeo Been and Ok Taec Yeon. It is the kind of drama which is full of action, comedy, and suspense. The chemistry of our leading couple Song Joong Ki and Jeon Yeon Been is on fire here. Their pair is full of SWAG, just like a webtoon's mafia couple.
It tells the story of Vincenzo Cassano a.k.a Park Joo Hyung (Song Joon Ki) who's a consigliere of Mafia in Italy. He flees to South Korea (his motherland) to finish some undone business but gets stuck between the war of the tenants of Geumga Plaza and Babel Group. Then he meets Hong Yoo Chan (Jeon Yeo Been) a lawyer at Jipuragi Law Firm who can do anything just to win her case. They both join hands and use their own methods to deal with Babel Group and injustice.
Watch On: Netflix
---
6. Touch your Heart (2019)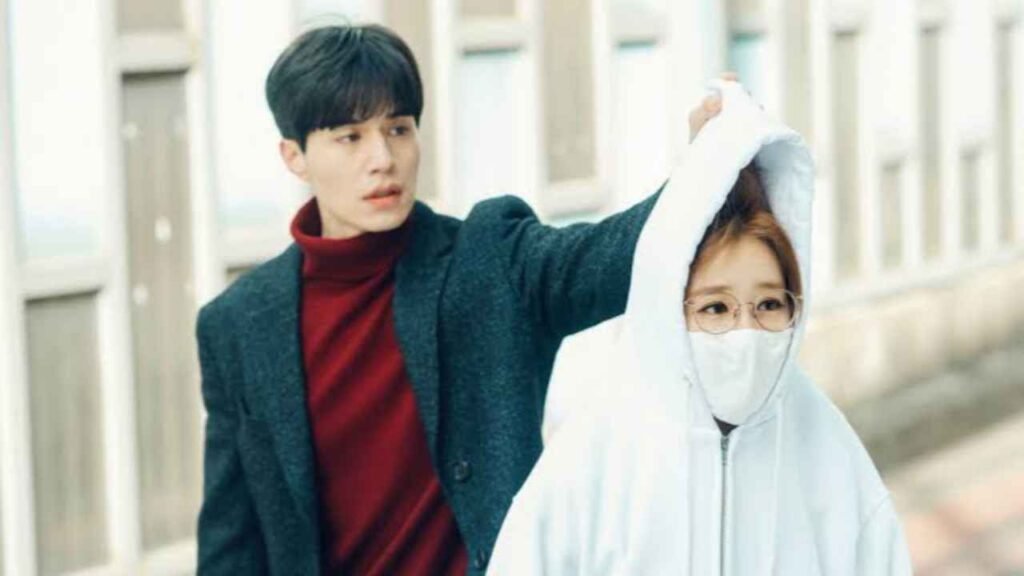 'Touch Your Heart' is the reunion drama of one of the most loved couple, Lee Dong Wook and Yoo In Na. After drama 'Goblin' fans were eagerly waiting for the reunion of this couple on screen again. Although the drama seems to be full of clichés where a Cold hearted Boss fell for his secretary but to be honest, it is much better than some over the top dramatic dramas.
The lighthearted romance blooms when a famous actress Oh Yoon Seo, (Yoon In Na) whose career is on the verge of collapsing after a drug scandal, takes the field experience of law by becoming a secretary of a cold lawyer. To save her career, she accepted the role of a secretary in a drama. But for this role she must take a field experience in law by becoming the secretary of Kwon Jung Rok (Lee Dong Wook), a top lawyer who is known for winning all his cases. He originally hated the idea of her becoming his secretary but begins to soften after spending more time with Yoon Seo.
Some of their love scenes will make you blush like an idiot, and some will give you butterflies in the stomach. According to everyone, they are the cutest couple ever. But do you really think it's as simple as it seems? Of course not. But you need to find out whether they'll have a happy ending or not.
Watch On: Viki
---
7. Witch's Court (2017)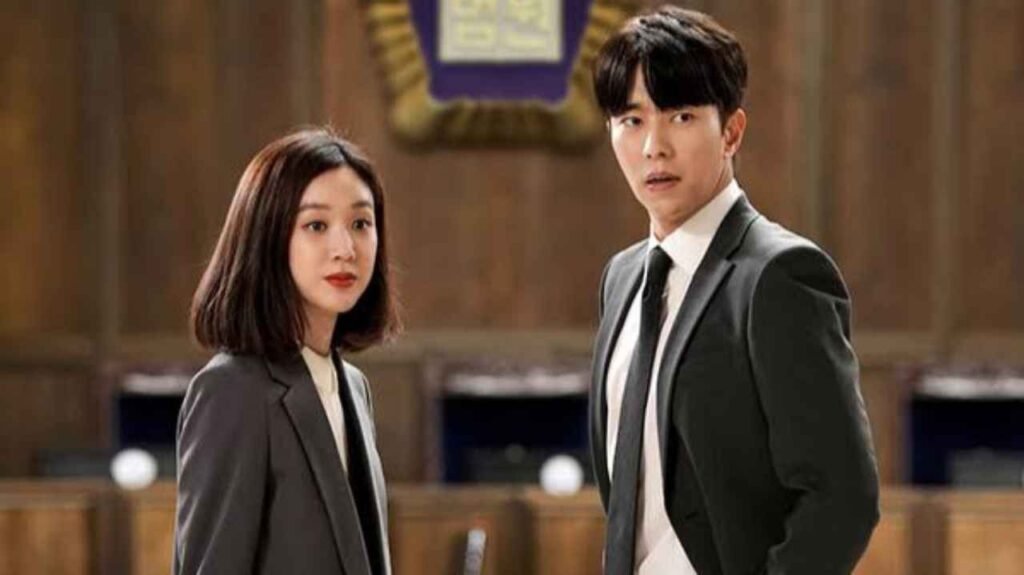 They say 'opposite attracts'. That's how this drama couple is like. It tells the story of an ill-mannered female prosecutor Ma Yi Deum (Jung Ryeo Won) who can go to any extent just to win her cases, even if it takes Illegal measures. And there is one simple-minded male rookie prosecutor Yeo Jin Wook (Yoon Hyun Min) who aren't concerned about fame and money. They both are assigned to a special division dealing with only specific cases. Jin Wook didn't like her personality because she is a materialistic person and only cares about power and fame. Although Yi Deum seems to be a cold person, but she has a painful past which makes her forget her humbleness.
Since they both have a conflicting relationship, then how will they be able to work together as a team? Will Jin Wook able to be understanding her reasons behind her egoistic nature? And is love possible between the two? I must say, it is fascinating to see. So, you shouldn't miss this one. I want to avoid spoiling it for you here.
Watch On: Viki

---
8. Miss Hammurabi (2018)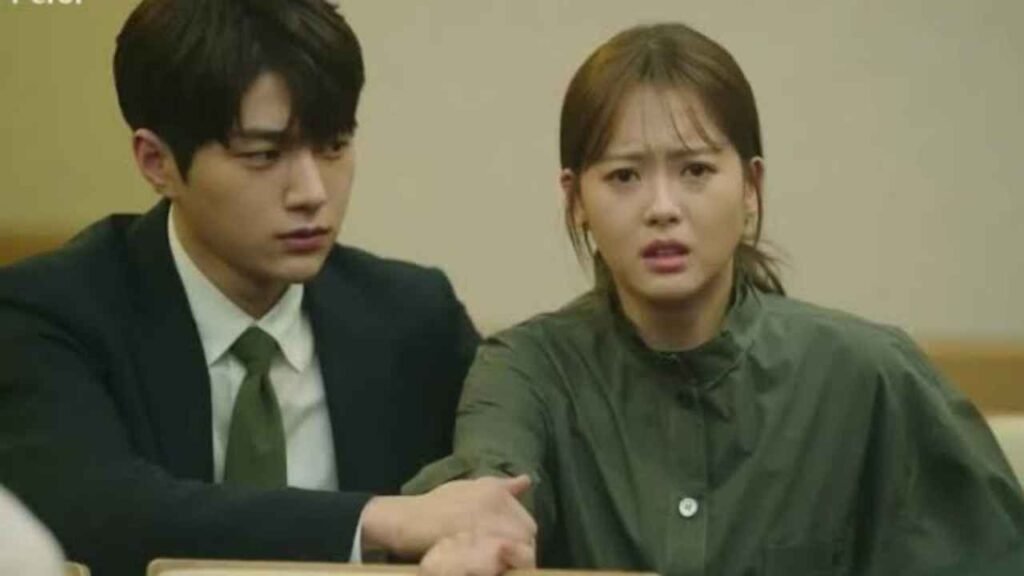 You might have seen lots of office romance dramas. How about a court romance?? Want to try one? Let's start with the plot.
This drama focus on the life of those who works in a courtroom. The drama sheds light on the actual problems that people face in their normal life. The story revolves around a rookie judge Park Cha Oh Reum (Go Ah Ra) who is far too sympathetic towards others. She hates prejudice and always want to protect the weak ones from the powerful, corrupt people. While Lim Ba Reun (Kim Myung Soo) is a hard-working Judge who is strict to the law and his principles. Ba Reun didn't like her over sympathetic nature.
Although they both have their perspective towards the court cases. But now when they have to work together, how will they manage to understand each other's perspective? The new thing about this drama is that this drama will show you the cruelty of society and justice system through the eyes of a Judge.
Watch On: Viki
---
9 Hyena (2020)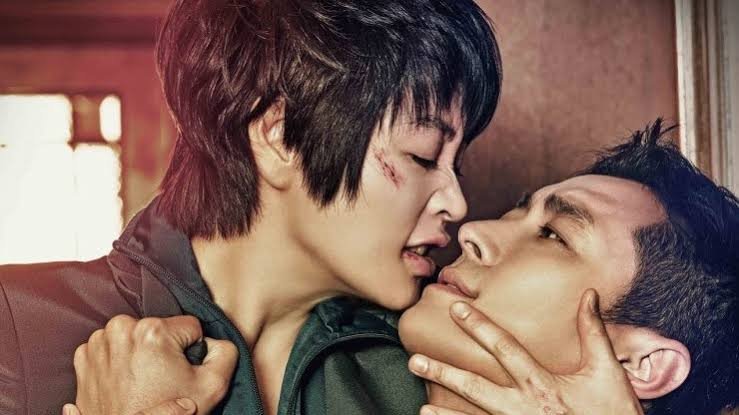 The most famous cliché in dramas is plotting a romance between an innocent and emotional female lead who needs 24 hours protection and a prince like male lead who is willing to protect and love her at any cost. But this drama is a the opposite of this cliché. It's not an innocent love story like others, rather it is a love-hate relationship between two rivals at a law firm which only works for rich people. The story of two lawyers Jung Geum Ja (Kim Hye Soo) who isn't concerned about law ethics and does whatever it takes to make things work in her way and Yoon Hee Jae (Ju Ji Hoon) a smart and successful lawyer but got some ego problems. Although he's intelligent but gets outsmart by Jung Geum Ja so many times.
Well! As illustrated by the poster above, their chemistry in this series is on fire. They are sometimes cute, and every so often it is painful to watch the two. It is quite interesting to witness if their love can bloom between their rivalry or not?
Watch On: Netflix
---
10. While You Were Sleeping (2017)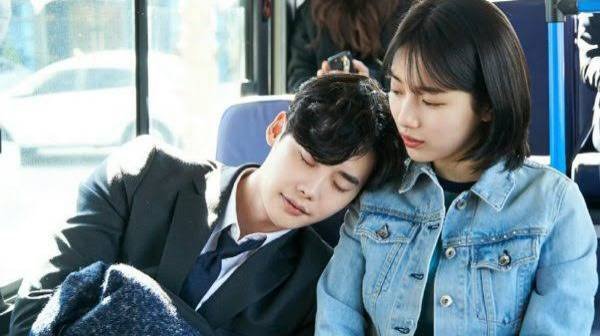 Don't you think things will become easier if you can see the future in your dreams? Sounds fascinating right? But for everything good, there's a price that you need to pay.
This fairy tale tells the story of a rookie prosecutor Jung Jae Chan (Lee Jong Suk), a field reporter Nam Hong Joo (Bae Suzy) and a young police officer Han Woo Tak (Jung Hae In). The trio can see the events before they happen through their dreams. The three gets entangled with each other as they start having dreams about each other. So, they join together to solve various mystery crime cases, which are certainly hard to solve. It'll be compelling to see whether they be able to prevent all the bad things or It'll cost them loosing their loved ones.
Besides the plot of this drama, the love triangle between this trio is unforgettable. The spark is in the chemistry of the leading couple, which will make you skip a heartbeat. Although the two leads look so cute together, yet you will be swooned by the third lead. Because his part in the series is also very mesmerizing with the female lead. "While you were Sleeping" has an astonishing combination of romance and thriller genre.
Watch On: Viki
---
So this was it. Which of the above lawyer Romance drama is your favourite? And how many new ones you found? Do tell me in comments!
Anneyeong! 😊