From Fantasy creatures to soul swapping which is your favourite fantasy Korean drama to watch? And have you watched the following dramas of list? If not then you must. Here are some of the best fantasy Korean dramas with Romance.
---
1. Angel's Last Mission: Love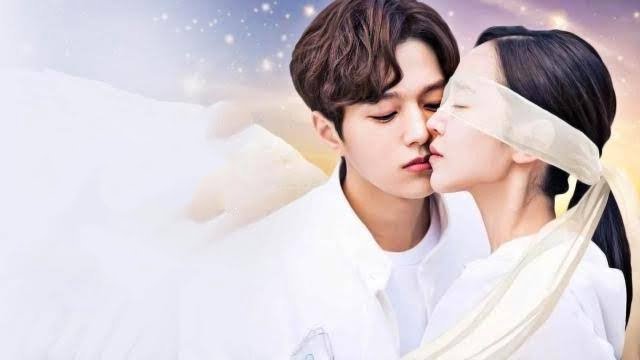 Story of an Angel Kim Dan (Kim Myung Soo) whose last mission on Earth is to find the true love for Lee Yeon Seo (Shin Hye Sun), an arrogant ballerina. An accident makes Yeon Sun blind, and she becomes ruder to everyone. She doesn't trust anyone as she feels that everyone is after her wealth. Kim Dan whose mission is to find true love for her, ends up falling for her himself. Will Yeon Seo who never believed in love, accept his love? Is love between an Angel and a human possible? You'll see in this drama.
This is a rom-com drama, so there are some parts that will make you laugh like a crazy and some parts emotional as well. Actress Shin Hye Sun received a lot of praise for her acting in this drama. Her acting made viewers fall for her. The drama has very well-written story with perfect cast and cinematography. The OST of this series is one of my favorite. It syncs well with the storyline. Besides comedy and romance, there is a lot in this drama that you will like a lot.
Watch On: Viki, Netflix, MX Player
---
2. The Beauty Inside (2018)
It tells the story of a top actress Han Se Gye (Seo Hyun Jin) who suffers from a special condition where her physical appearance turns into a different person every month for one week. She meets Seo Do Jae (Lee Min Ki), an airline company executive who seems to be perfect, but he has a secret. He suffers from a special condition where he couldn't recognize faces. But Se Gye is the only person whose face he can recognize. Both falls for each other. Now, what'll happen when they discover each other's secret?
Not many drama lovers know about this drama. It is not popular like "My love From the Star" or "Legend of the Blue Sea", but it is absolutely a worth watch. A weird but interesting storyline. It is deep and meaningful. It teaches us to love ourselves and accept ourselves as we are. Inner beauty matters more than outer beauty. In my opinion, this drama should have gotten more attention than it has received. It is one of the best written story. It is highly recommended, so make sure to watch it.
Watch On: Viki, Netflix, Disney+ Hotstar
---
3. Memories of the Alhambra (2018)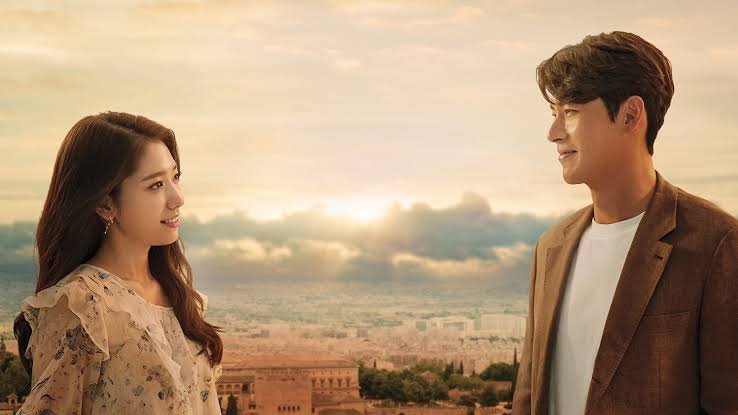 Yoo Jin Woo (Hyun Bin) is the CEO of an investment company. He travels to Spain to find Jung Se Joo, the creator of an AR game. There he meets Jung Hee Joo (Park Shin Hye) sister of Se Joo. She's the owner of a hotel and a former guitarist. Later, Jin Woo finds himself trapped in the game as the border between the AR world and reality starts to fade away. A drama full of suspense and surprises where you can't predict what will happen next. The storyline is original and instead of focusing on romance parts, it actually gives justice to original storyline. The drama has amazing setup and locations, which is partly shot in Granada, Spain.
If you liked watching "W", then you'll definitely love watching this one too. Although their storyline is different, but the excitement is same as the former. As always, actor Hyun Bin did an impressive job in acting and same goes for Park Shin Hye and Exo's Chanyeol. Overall, everyone did a fantastic job in making this drama. You will undoubtedly like this one if you are a fan of sci-fi or gaming world.
Watch On: Netflix
---
4. Extraordinary You (2019)
What if one day you find out that the world you are living in is a fantasy world of comics. And most importantly, you find out that you are just an extra character in a comic book without any set-up. Want to change your destiny? Want to become the main character of the comic? Let's see if this is possible or not through this drama.
The drama follows the story of Eun Dan Oh (Kim Hye Yoon), who is a student at a prestigious school. Although she's the only daughter of a wealthy family, but she has a heart disease and can die soon. She is also engaged to her long-time crush Baek Kyung (Les Jae Wook). Baek Kyung is a handsome and popular boy at the school, but he doesn't like Dan Oh. One day, she discovers that the world she is living in is a fantasy world of Comics. And what made her sad is the fact that she's just a side character of the comic. She decides to change her fate and find herself a true love. Later she falls in love with Number 13 (Rowoon) who saves her multiple times. Number 13 is a nameless side character of a comic book just like her. Later, Dan Oh names him Haru. Things become complicated when Baek Kyung finds out that he has feelings for Dan Oh too.
Watch On: Netflix, WeTV, Viki
---
5. Tale of the Nine Tailed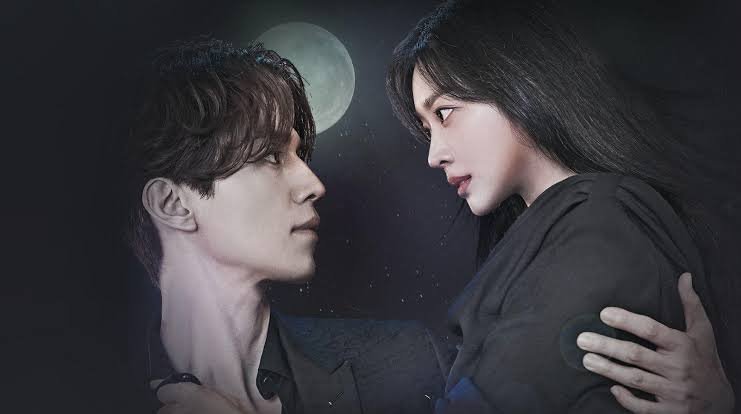 "Tale of the Nine Tailed" tells the story of a nine-tailed fox Lee Yeon (Lee Dong Wook) who lives on Earth to eradicate evil powers who threaten the mortal world and to find his true love Ah Eum (Jo Bo Ah) who died centuries ago. Nam Ji Ah is the reincarnation of Ah Eun, she is a talented television producer who has double personalities due to a secret related to her past. She gets entangled with Lee Yeon as she thinks that he is involved in her parent's mysterious car accident. Meanwhile, Lee Yeon's half brother Lee Rang (Kim Bum) wants to take revenge on him for choosing his love Ah Eum over him.
This is one of best portrayed love story full of beautiful scenes. The overall storyline, including that of side characters, is very well written. Music and graphics are really astonishing. You'll definitely fall for the cast, specially for Kim Bum as his character is very charismatic. This drama is currently in the works for season 2 as well.
Watch On: Viki, Netflix, WeTV, Amazon Prime
---
6. The King: Eternal Monarch (2020)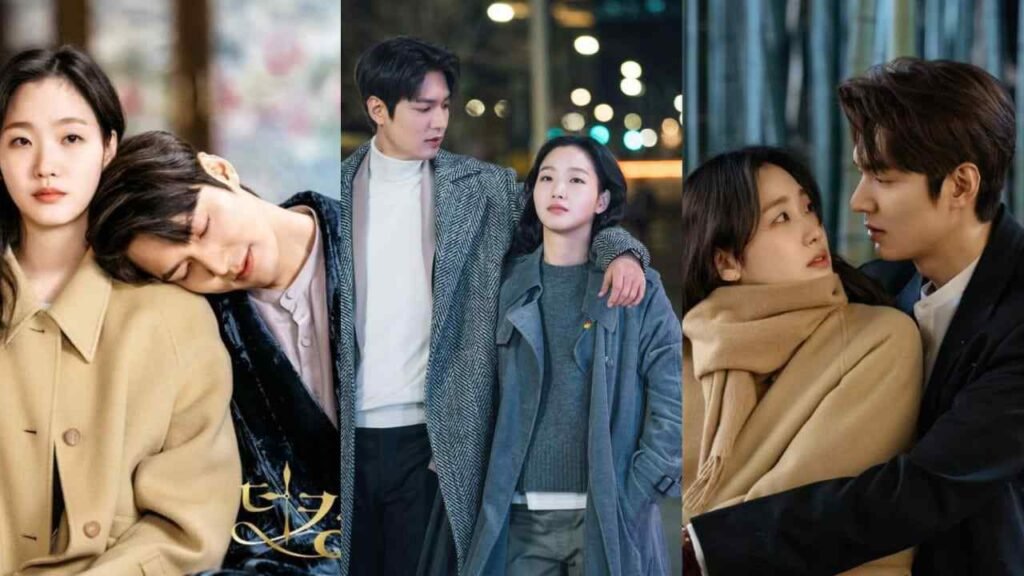 If you are a fan of Lee Min Ho and like to watch sci-fi dramas, then you should not miss this drama. Talking about the plot, the drama is based on the concept of parallel world. The gates of the parallel world can only be opened by Lee Gon (Lee Min Ho) and his uncle Lee Lim (Lee Jung Jin) as they both hold the part of Manpasikjeok, a mythical flute. In parallel world, Lee Gon meets Jung Tae Eul (Kim Go Eun). He recognizes her immediately as he has her police ID badge which he found 25 years ago when his father was killed.
Together they'll solve all the puzzles and their connection with the past.
The drama is full of high-end visuals, romance, comedy, and suspense. The drama has one of the most complicated storyline ever where each twist will give you an adrenaline rush. If you skip even for a single part of the show, you can lose the track of the story. Moreover, Lee min Ho and Kim Go Eun never fails to deliver the perfect emotions while mesmerizing us with their breathtaking visuals.
Watch On: Netflix
---
7. Strong Woman Do Bong Soon (2017)
This is a story of Do Bong Soon (Park Bo Young), a sweet and honest girl who belongs to a family where all the women are gifted with some special superhero powers. But the powers should be used only for good deeds, once used for something bad, it'll be taken back. Ahn Min Hyuk (Park Hyung Sik), the CEO of a gaming company, gets threatened by an unknown enemy. He then finds out about the special powers of Bong Soon and hires her as his bodyguard. Gradually he falls in love with her, but Bong Soon loves her childhood friend In Guk Doo who is a police officer.
The drama is one of those rarest dramas where the female lead is a superhero, not the male lead. And her character is remarkable. There are many reasons to watch this drama. It has multiple genres including romance, comedy, love triangle, thriller, fantasy, action, and supernatural. The leading couple is one of the cutest and most loved onscreen couples of kdrama world. Some episodes are full of hilarious scenes and thrills which will keep you on the edge.
Watch On: Viki, Amazon Prime, Netflix
---
8. Legend Of The Blue Sea (2016)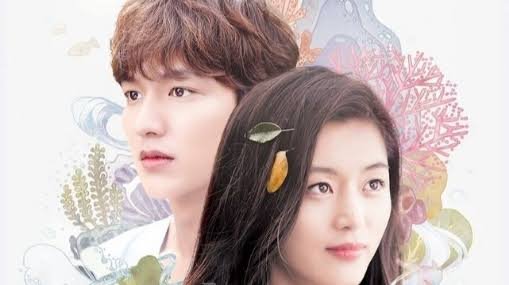 During the Joseon era, a mermaid named Shim Cheong (Jun Ji Hyun) falls in love with the nobleman's son Kim Ryung (Lee Min Ho). She survived from Joseon era to modern era only to find her true love. Heo Joon Jae (Lee Min Ho) who is a con artist, is the reincarnation of Kim Kyung. Hae Joon Jae is actually the son of a rich father, and his stepmother hired someone to kill him. So that her son can possess the fortune of Hae Joon Jae. However he's unaware of all this conspiracy. On the other hand, Shim Yeong don't know how things work in modern era and don't know whom to trust. Will she be able to love him again? Will he be able to recognize her? Can a mermaid survive in this modern world?
The drama has perfect timing of flashback scenes from Joseon period. Overall, it's fair enough to recommend this drama to anyone who likes to have romance, comedy, bromance and mermaids in one drama. And the ost is also great.
Watch On: Viki, Netflix
---
9. Queen in Hyun's Man
The love story starts when Kim Boong Do (Ji Hyun Woo) a nobleman living in 1694, in Korea time travels to modern days when he meet Choi Hee Jin (Yoo In ah). Hee Jin is an unsuccessful actress who got the role of Queen In Hyun in a television drama, which could help her in making her career. Boong Do meets her two-three times whenever he time travels to the modern days. The two falls in love and here starts their cute romance. However, the politics in the palace and failing of the time-travel talisman causes the two to separate many times.
Usually, the time travel plots are tricky to understand, but this one is not as complicated as other time travel dramas. You'll find out once you watch the drama. Now moving on to the romance, I'll say that their pair look cute together and their romance scenes are like rays of sunshine in the drama. Besides the main leads other actors, drama OST and cinematography is also great. Don't know about other dramas, but this is one of the best time travel fantasy romance drama which should not be missed.
Watch On: Viki and Amazon prime
---