When there is a talk about cute Korean dramas then only romantic comedy dramas come in my mind. That is actually one of the reasons why I like Korean dramas so much. My drama journey has been decorated with such beautiful Kdramas which were full of cute romance scenes.
Unexpected back hugs, first kisses, unexpected love and those caring moments by the male lead in a drama for their girlfriend are all the reasons the following dramas make there way to my top 10 cute and sweet Korean romantic comedy dramas list. These are purely my recommendations, so let's start. ❤
1. Weightlifting Fairy Kim Bok-Joo
SYNOPSIS- A coming-of-age drama which depicts a story about a group of college athletes who are trying to achieve their dreams and experience love and new things in life that help them to grow. Kim Bok-joo is a naturally gifted weightlifter who does not hesitate to beat boys up if they provoke her. She hides her insecurities and fragile heart under her strong exterior. Kim Bok-joo's childhood friend Jung Joon-hyung falls in love with her as she is.
CAST– Lee Sung Kyung And Nam Joo Hyuk
EPISODES– 16
CUTENESS LEVEL– 8.5/ 10
This drama is the cutest drama I have ever seen. Love between two high school students who have been childhood friends is so cute that it makes you jealous of them. Both are each other's first love and it almost feels like a baby love. Jung Joon-hyung becomes a very caring and loving boyfriend to Kim Bok Joo after she broke her heart because of her crush.
---
2. My Girlfriend Is A Gumiho
SYNOPSIS– One day Cha Dae-woong accidentally releases a Gumiho (A nine tailed fox) who was sealed inside a painting. The Gumiho loves the lives of humans. Her only dream is to become a human herself. So they strike a deal: she'll lend him her mystical fox bead so that with his increased speed and strength, he'll be able to do difficult stunts for his movie, and in exchange he'll help her become human. Through this process they both falls in love without knowing that one of them will die in 100 days. Dae-woong will die if Mi-ho becomes fully human, but Mi-ho will die if the bead isn't returned.

CAST- Lee Seung Gi And Shin Min Ah
EPISODES– 16
CUTENESS LEVEL– 9/10
The drama is very romantic, with couple moments so sweet and lovely that you would have butterflies in your stomach. Also the drama will take you to the emotional roller coaster, just like every Kdrama does. I gave it more points as I was able to attach myself emotionally well with this drama, which was an amazing experience. Even today if I hear about the drama anywhere I can still feel the cuteness of the two. ❤
---
3. The Heirs
SYNOPSIS- "The Heirs" drama story revolves around a group of rich, privileged high school students. One of them is Kim Tan (Lee Min-ho). He lives in U.S as he was exiled by his brother Kim Won (Choi Jin-hyuk) who wants to take over the family business. Their in the U.S Kim Tan meets Cha Eun-sang (Park Shin-hye). She belongs to a poor family and she came to U.S to look for her sister. Although Kim Tan is engaged to Yoo Rachel (Kim Ji-won), he falls for Cha Eun-sang.
CAST- Lee Min Ho and Park Shin Hye
EPISODES– 20
CUTENESS LEVEL– 7.5/10
Again a high school drama and first love between a rich boy and a poor girl. The drama becomes super cute when Kim Tan keep teasing Cha Eun Sang, like sometimes untying her hair from back or hugging her while covering his jacket all over her. All these scenes have been especially put in this drama to make it cute. I gave it less points as many times it was more on the melodrama side.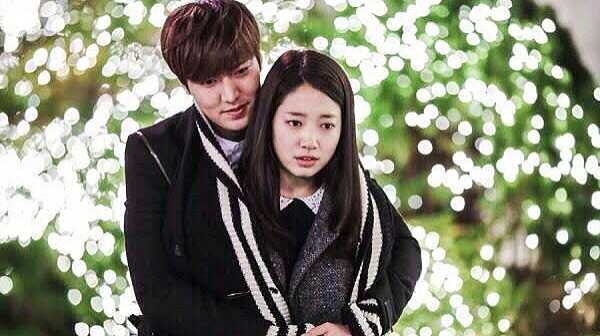 ---
4. Shopping King Louie
SYNOPSIS- It is a rom-com drama that tells the story of a rich heir Louis (Seo In-guk). He likes to do shopping and spends most of his money to buy everything that he likes. One day he loses his memory and meets Bok-Shil (Nam Ji-hyun), an energetic woman from the countryside. Both end up falling for each other.
CAST- Seo In Guk and Nam Ji Hyun
EPISODES– 16
CUTENESS LEVEL– 9/10
Louis was such a cutie in this drama. Louis character was almost like a baby one who has forgotten all his past and he cannot do most of his things by himself as he only did shopping in his past life. But Bok-Shil took care of him during this time and their chemistry was so cute that it was hard to handle. ? ❤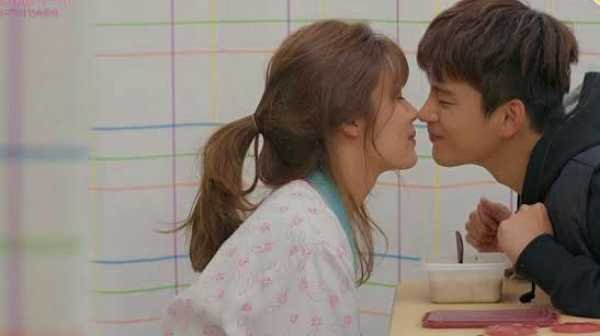 ---
5. High Kick 3
SYNOPSIS- The story of the drama goes like this~ Nae-Sang's family goes bankrupt and they end up taking shelter at his brother in law's house. But the credit collectors finds the place and a secret tunnel inside the house saves Nae Sang's family. For the ventilation in the tunnel they end up blasting the toilet of the neighbor. Then the drama continue with funny moments between the two houses.
CAST- Ahn Nae-sang, Yoon Yoo-sun, Yoon Kye-sang, Lee Jong-suk, Krystal Jung, Kim Ji-won, Park Ha-sun, Baek Jin-hee and Julien Kang
EPISODES– 123
CUTENESS LEVEL– 10/10
It is actually a family sitcom comedy drama. But there was one couple that I absolutely adored from heart, Yoon Ji-seok and Park Ha Sun. Their love story was cute from the beginning to the end. In the starting of the drama the two didn't get to connect with each other well and only remained friends. But Yoon Ji Seok had a secret crush on Park Ha Sun and he kept doing cute things for her without her knowing. (spoiler) Even later when they began their relationship Yoon Ji Seok proved to be the cutest boyfriend for Park Ha Sun who loved her a lot. Its a 10 on 10 for me as I found both of them very lovely and cute together plus their cute characters were an icing on the cake.
---
6. Touch Your Heart
SYNOPSIS- "Touch Your Heart" is a story of a lawyer called Kwon Jung-Rok (Lee Dong Wook) who has a very cold personality and a top actress Oh Yoon-Seo (Yoo In Na) who ends up in a scandal with the grandson of a chaebol. Oh Yoon-Seo is only famous for her looks. In order to get a role of a lawyer's secretary she fakes herself as the lawyer's secretary in the firm where Kwon Jung-Rok's works. The two end up in a secret romance.
CAST– Lee Dong Wook and Yoo In Na
EPISODES– 16
CUTENESS LEVEL– 8/ 10
Since the main leads never dated before, you will be able to feel the innocence in their relationship. That is actually the main highlight in the drama. This leads to the cute and sweet romantic moments between them that will make your screen oozing with cuteness. Check my Review here.
---
7. Queen in Hyun's Man
SYNOPSIS- "Queen in Hyun's Man" is a time travel drama in which Kim Bung-do (Ji Hyun-woo), a noble-born scholar from Joseon Dynasty gets a mysterious talisman. With the help of this talisman he could travel time and change the destiny of his nation.
One day he lands in the year 2012 in modern-day Seoul and meets Choi Hee-jin (Yoo In-na). Choi Hee-jin is an actress who recently lands her big break when she is cast as Queen In-hyun in the television drama "New Jang Heebin". Both gradually finds themselves in love for each other.
CAST– Ji Hyun-woo and Yoo In-na
EPISODES– 16
CUTENESS LEVEL- 8/ 10
The drama was so cute when Choi Hee-jin took advantage of Kim Bung-do to kiss him again and again as he knew nothing about the modern word. But later the drama becomes emotional and when you think about those cute moments of them, it hurts.
---
8. The Witch's Love
SYNOPSIS- It is a story of 3 modern-day witches living together. One of them is young named Kang Cho-hong and the rest two Jo Aeng-doo and Maeng Ye-soon are her grandmothers. They live inside an old house where they have their own famous restaurant. Kang Cho-hong loses her power after she broke her heart by loving a human. Then she meets a bad witch in order to find a solution to regain her power. The bad witch tells her to find a man who will never leave her and love her for entire life. After kissing that man she will get her powers back.
CAST– Yoon So-hee, Hyun Woo, Lee Hong-bin, Kim Young-ok and Go Soo-hee
EPISODES– 12
CUTENESS LEVEL– 8/ 10
There are many cute couple moments in the drama, their love story progresses well through out the drama and you will really get attached to them. They are just so lovely. (spoiler) There was a time when Kang Cho-hong was angry with Ma Sung-tae and Ma Sung Tae asks what he can do to get back with her. She angrily says "sing for me" and Sung Tae immediately starts singing, even though he doesn't know how. It was so cute. ❤
---
9. Angels Last Mission: Love
SYNOPSIS- "Angel's last Mission : Love" tells the story of ballerina Lee Yeon Seo (Shin Hye Sun). She tragically loses her eyesight. Due to this she finds hard to trust people. Then an angel named Dan (Kim Myung Soo) comes to save her from despair and helps her to find love, but ends up falling himself in love with her.
CAST–Shin Hye Sun and Kim Myung Soo
EPISODES– 16
CUTENESS LEVEL– 7.5/ 10
Although the female lead character was rough but when she fell in love with an angel her cute character came out on the surface. Both the angel and ballerina had their first and forbidden love with each other. Their date scenes were the cutest part of the drama.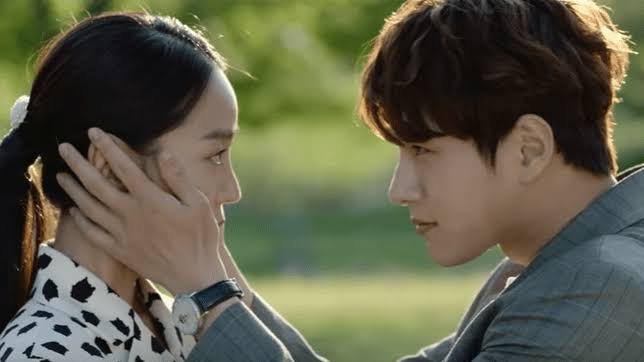 ---
10. Devilish Charm
SYNOPSIS- Devilish Charm is a strange but beautiful love story between a genius doctor who suffers from "Cinderella Memory Disorder", he got this disease due to a car accident he got into while trying to help a woman and an actress who used to be popular, but somehow lost her popularity.
CAST- Choi Jin-hyuk and Song Ha-yoon
EPISODES– 16
CUTENESS LEVEL- 8/ 10
It was such a cute and sweet drama with many romantic kisses and the cutest thing about this drama was the height difference between the main leads. There were moments where I had a huge smile on my face by seeing the romantic moments between Gong Ma-Seong and Ju Gi-ppeum. It was so pleasing to see Ma Seong care for Ju Gi-ppeum even though he was struggling from Cinderella memory disorder. Check my Review here.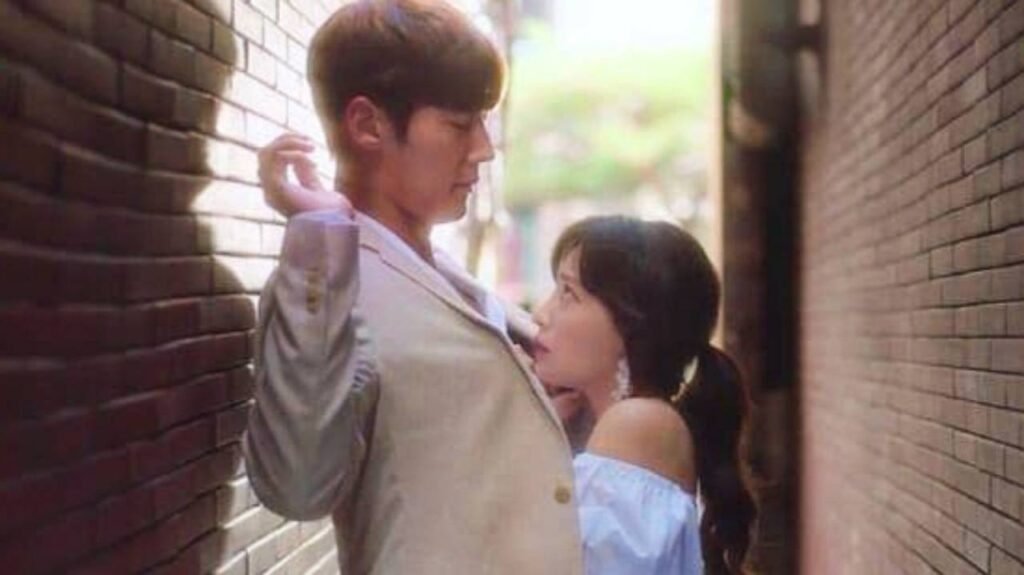 ---
So these were the 10 Korean dramas that made my drama journey so beautiful, cute and adoring that I would always have these dramas in my heart. If you were looking for cutest and sweetest romance dramas then according to me these are the ones you should watch.
Do you have any other recommendation of your own? I'm eager to know more. Do Comment!