Family Kdramas are literally jack of all trades. You get everything to watch and feel in family Korean dramas. An engaging script, star-studded cast, cute romantic moments, emotions and comedy, all make such dramas a must-watch for the fans.
Some following series features many popular cast who during that time were in the starting of their acting careers. And they rose to fame after starring in them. And some of these dramas in the list were record-breaking as well. So here are 9 must-watch family romance comedy dramas.
1. Father is Strange
It tells the story of a family living in Seoul. Their family includes father and his wife with three daughters and one son. Hye Yeong, Mi Yeong, Ra Yeong, and Joon Young, all struggle through various problems of life like career, marriage, love and in-laws. One day a popular singer-actor comes at the restaurant of their father and calls him his father.
"Father is Strange" is an absolutely hilarious drama. It has a dramatic script with many twists and turns. With many new kind of emotions and cliffhangers in each episode this family series will be the one you can never forget. And also romance and comedy is a plenty here and intelligently scripted. Its main cast includes-
Kim Yeong Cheol
Kim Hae Sook
Lee Yoo Ri
Ryu Soo Young
Jung So Min
Lee Joon
Ryu Hwa Young
Ahn Hyo Seop
Min Jin Woong
Lee Mi Do
---
2. Come Back Alive
It tells the story of two men who are given a chance to live once again after their death. Kim Young Soo's death is called as suicide by his company when he actually died due to overwork. Han Gi Tak, a former gangster and now a restaurant owner dies in an accident. Both are now given 2 months to live in new bodies but with some limits. In this time, Young Soo wants to prove his death was not a suicide and reconcile with his wife and Gi Tak, protect his long time lover.
"Come Back Alive" also called "Come Back Mister" is really a funny drama to watch in the starting and has an engaging story line. Later on it touches some emotional aspects of love, life and family. Its main cast includes-
Rain
Oh Yeon Seo
Kim In Kwon
Kim Soo Ro
Lee Min Jung
Choi Won Young
Lee Na Nui
---
3. High Kick 3 : Revenge of the Short Legged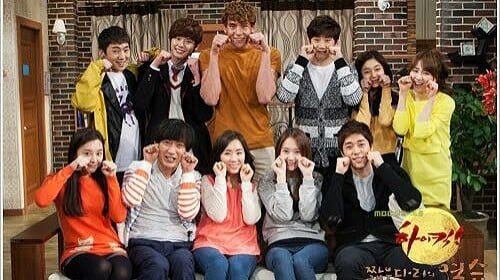 The story of the drama goes like this- Nae-Sang's family goes bankrupt, and they end up taking shelter at his brother-in-law's house. But the credit collectors somehow finds them and a secret tunnel inside the house saves Nae Sang's family. As they need to hide in the tunnel time to time so for the ventilation they end up blasting the toilet of their neighbour. Then the series continues with the funny moments between the two houses.
"High Kick 3" is basically a comedy series, but it is wrapped with plenty of cute romance and family emotions. And anyone could relate to this drama due to its varied genre of characters centered around everyday life of them. Its main cast includes-
Lee Jong Suk
Yoon Kye Sang
Park Ha Sun
Ahn Nae Sang
Kim Ji Won
Yun Yu Seon
Krystal Jung
Baek Jin Hee
Seo Ji Seok
Julien Kang
---
4. What Happens To My Family?
It tells the story of a single father Cha Soon Bong having three children. A daughter named Kang Shim and two sons called Kang Jae and Dal Bong. He cares for his children a lot but most of the time they are disrespectful towards him. One day he is diagnosed with cancer. In order to confirm his children happiness after he is gone, he decides to make a plan.
"What Happens To My Family?" is really a meaningful family drama with a lot to learn about life and family love. It has a good storyline and will surely make you laugh as well. Its main cast includes-
Yoo Dong Geum
Kim Hyun Joo
Yoon Park
Park Hyung Sik
---
5. Once Again
It tells the story of Song family which has a miserly father, a cute but materialistic mother, and their four grown children. The family never had a happy day and with their children the things even lead to divorce. Their first and second child live with them after divorce and their third child is also having an unhappy marriage. The drama focus on love and emotions that comes with family.
"Once Again" is a drama full of twists and turns with an enjoyable storyline to watch. Besides family love, the drama also put light on the marriage life. Each character in the series will be memorable and make you feel so many emotions. Its main cast includes-
Cheon Ho Jin
Cha Hwa Yeon
Lee Min Jung
Lee Sang Yeob
---
6. Hi Bye, Mama!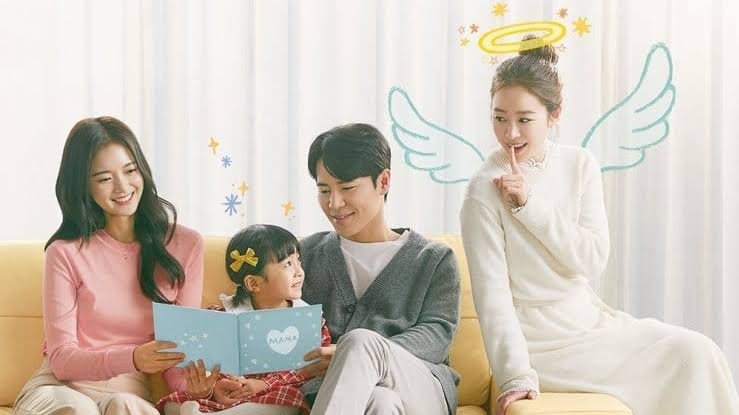 It tells the story of a ghost mother Cha Yu Ri who is unable to leave this world due to her strong attachment with her husband and daughter. She gets an opportunity to live with her family for 49 days. Jo Kang Hwa who was Cha Yu Ri's husband of is a thoracic surgeon, now remarried.
"Hi Bye, Mama!" will force you to think again the way you see life and love. It will fill your heart with so many emotions. Its main cast includes-
Kim Tae Hee
Lee Kyu Hyung
Go Bo Gyeol
Seo Woo Jin
---
7. Liver or Die
Its story goes like this- Lee Poong Sang is a middle-aged man who has raised his 4 siblings alone. He has completely dedicated his life to them. Even after being married he prioritised his siblings more than his own wife and daughter. Today his liver need a transplant. Will his mean siblings help him now?
"Liver or Die" highlights how ungrateful some times we are towards our family. It tells the importance of being grateful to family. The drama will bring out so many emotions of family love in you and teach you a lot about them. Its main cast includes-
Yoo Jun Sang
Oh Ji Ho
Jeon Hye Bin
Lee Si Young
Cha Seo Won
---
8. Reply 1988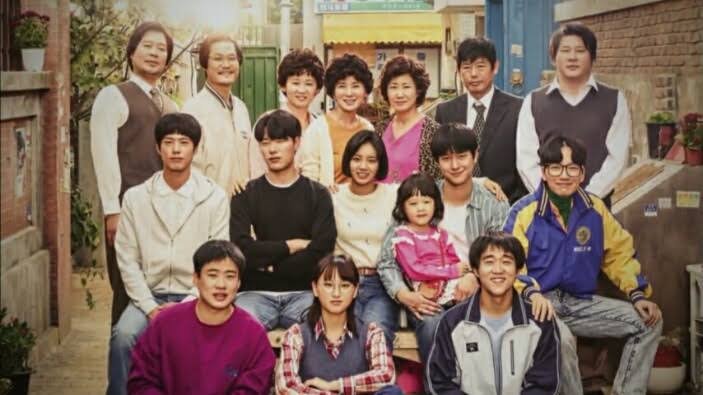 It tells the story of love, friendship and family in 1988. Duk Seon, Jung Hwan, Sun Woo, Dong Ryong and Choi Taek all are friends since their childhood. They all live in the same neighborhood and their parents are also close to each other. Check my Review here.
"Reply 1988" became a top drama when it was released. This drama is so real when it comes to life, family and friends. You also get to see many love triangles in it and their stories are quite interesting too. Its main cast includes-
Hyeri
Ryoo Joon Yeol
Ko Gyung Pyo
Park Bo Gum
Lee Dong Hwi
Ra Mi Ran
Kim Sun Young
Choi Moo Sung
Sung Dong Il
Lee Il Hwa
Ryoo Hye Young
Choi Sung Won
Kim Sung Kyun
Ahn Jae Hong
Yoo Jae Myung
---
9. The Miracle We Met
It tells the story of a married man who dies in a car accident. But he lives again and somehow wakes up in the body of some other man. That man has the same name and age as his. The only difference is that he belongs to some other place. As a result he now becomes the head and two families and his whole life is messed up.
"The Miracle We Met's" unique storyline and twisted fate of characters will surprisingly give you an amazing time. The importance of love and life has been successfully shown in the drama with the help of its fantasy plot. Its main cast includes-
Kim Myung Min
Kim Hyun Joo
Ra Mi Ran
Ko Chang Seok
Joseph Lee
---
So this was it. Don't pick one from them. In fact, try and watch all of these family kdramas one by one, as each one is worth it.
So which one will you watch first? Do comment!