If you're on the hunt for the best feel-good Korean dramas that offers a mix of love, laughter, and life lessons, to brighten your day, look no further! Here are nine delightful Korean dramas that are also available on Netflix, Vik and more. These nine feel-good Korean dramas offer a diverse range of stories and emotions, from heartwarming romances to lighthearted comedies. So, sit back, relax, and let these dramas brighten your day and warm your heart. Whether you're in the mood for laughter, love, or life lessons, there's a Korean drama on this list for you (In no particular order). Enjoy your binge-watching journey!
---
1. Chocolate
Ready for a heartwarming journey through "Chocolate"? This melodrama serves up a delightful mix of food, travel, and love and character development. It narrates the love story between Lee Kang, a neurosurgeon with a warm heart, and Moon Cha Young, a passionate chef. They share a deep connection through their love for food and find themselves working together in a hospice ward. As they support each other through life's challenges, their feelings for each other grow, leading to a touching and heartwarming romance.
Watch On: Netflix
---
2. Hometown Cha-Cha-Cha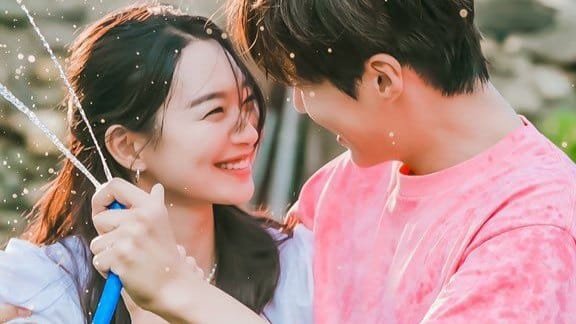 Let me recommend you a drama that will take you to a beautiful seashore village in Korea. You will literally forget everything and feel so calm and peaceful while watching it. "Hometown Cha-Cha-Cha" tells a healing romance story of Hong Doo Shik and Yoon Hye Jin. Hong Doo Shik popularly known as Mr. Hong in his town Gongjin gives a helping hand to every person. He himself is jobless but can actually do everything. Yoon Hye Jin is a beautiful and intelligent dentist from Seoul. But life takes a turn and fate brings her to Gongjin seashore village. There she decides to start her clinic and also meets Hong Doo Shik. Despite their contrasting personalities, they fall in love and find healing in the picturesque village of Gongjin.
Watch On: Netflix
---
3. Summer Strike
Ready for a summer adventure filled with self-discovery and personal growth? "Summer Strike" tells the story of Lee Yeo Reum. She is going through the worst phase of her life. Her boyfriend breaks off from her, and later her mother dies from an accident. Exhausted from life, she decides to quit everything her job, life, and home and go to a small village. She doesn't know anyone there. Yeo Reum meets An Dae Beom. An Dae Beom is a librarian who is also an introvert. He stutters when he talks to people. But, with Lee Yeo Reum he gets comfortable. With time, each character discovers their true self.
---
4. Age of Youth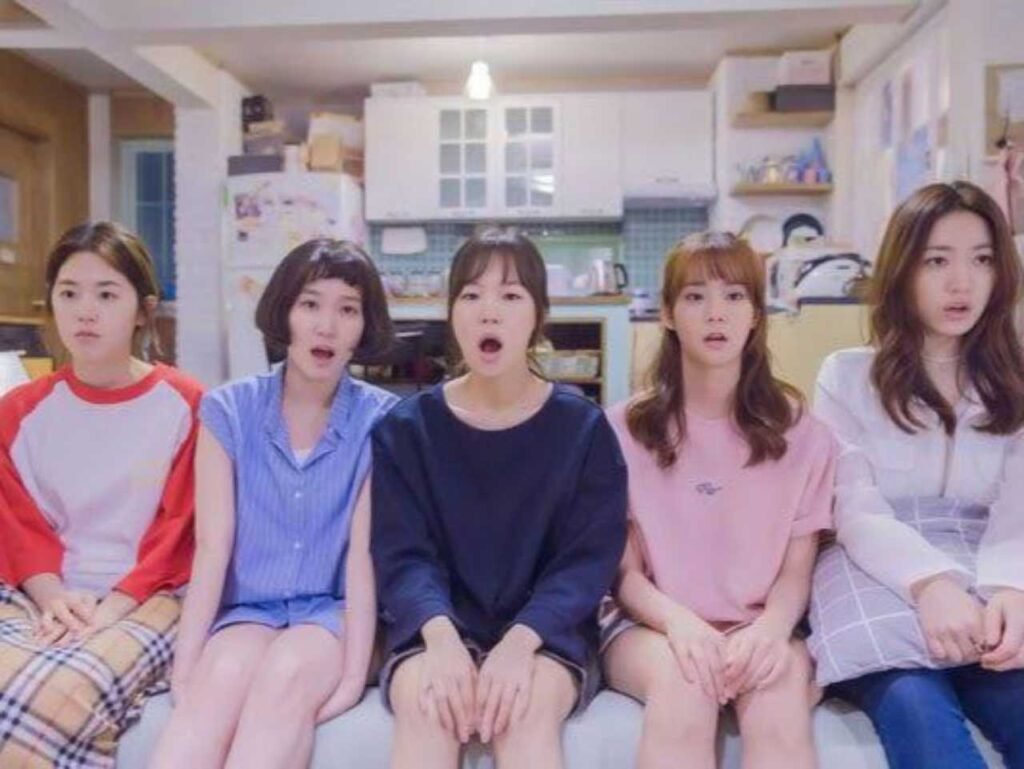 "Age of Youth" is particularly a comforting to watch if you are in your twenties. This drama literally hugs you. It is just so soothing and relaxing to watch something you can relate to. It tells the story of five young girls in their twenties who are roommates, living in a shared house 'Belle Époque'. Yoo Eun Jae is a 20-year-old Psychology major student who comes from the countryside. Jung Ye Eun is a 22-year-old Culinary Arts major with a religious background. Yoon Jin Myung is a 28-year-old hardworking business major with a complicated family situation. Song Ji Won is a 22-year-old who majors in Journalism. Kang Yi Na is 24-year-old who always makes rich boyfriends, eventually works hard to become a career woman.
Watch On: Netflix
---
5. Reply 1988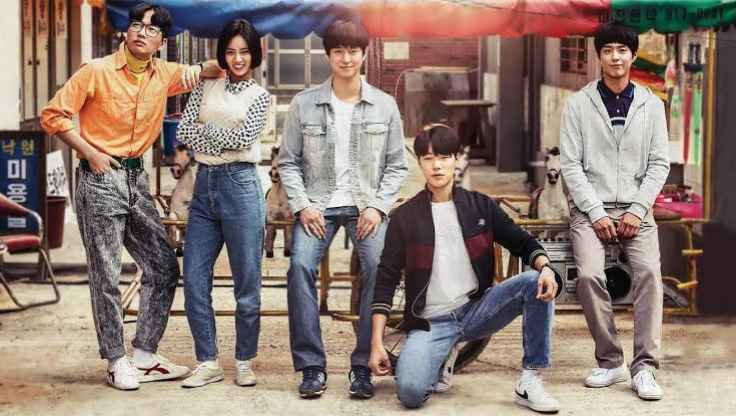 Get ready to step into a time machine and travel back to the heartwarming era of 1988 with "Reply 1988." It is a heart-warming and nostalgic drama that has a wide range of unique and lively characters and covering all the important aspects of basic human emotions and life. This feel-good drama is sure to warm your heart. "Reply 1988" is a drama about the people living in Ssangmundong neighborhood of Seoul in the year 1988. It follows the growing up stories of five childhood friends now in their teen years, along with their parents in those simpler times.
---
6. Welcome to Waikiki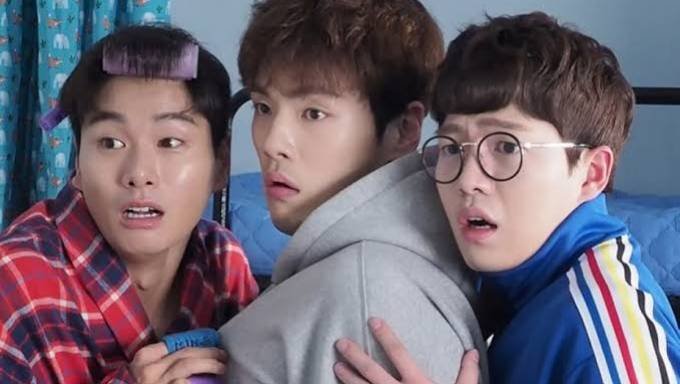 Nothing can replac that feeling you get with a good laugh. "Laughter in Waikiki" is pure comedy series that revolves around 6 individuals who run a guesthouse together and also have their jobs. Their guest house is almost failing and a single mother with her baby is ready to make their life even more complicated. Their lives are filled with humorous mishaps and challenges. As they cope with the chaos, the drama conveys the message that everyone faces similar issues in life and that laughter is the best remedy. You'll learn to enjoy your life from this drama, just like they do and that too with a lot of laughter. There are a total of two seasons and I would recommend you to watch both.
Watch On: Viki, Amazon Prime, Netflix
---
7. Hospital Playlist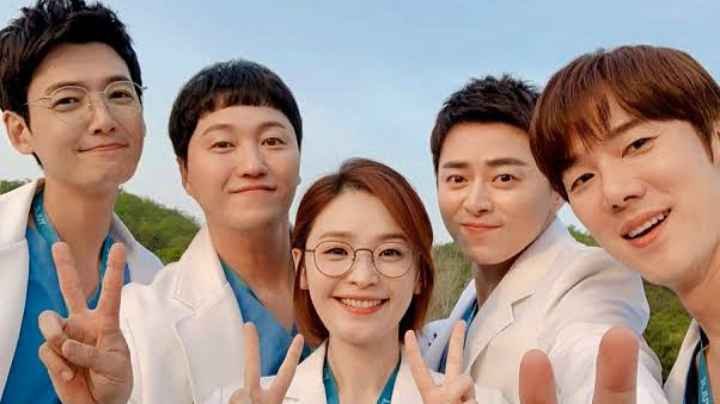 "Hospital Playlist" is your prescription for a heartwarming and emotional experience. This slice-of-life Korean drama features five amazing doctors who are also good friends and will make you feel so good. The drama tells the everyday stories of doctors, patients, and nurses. It's a heartfelt slice-of-life kind of drama that revolves around these five doctors who attended the same medical school in 1999 and remain close friends. They all share a passion for music and even form their own band. All five now work together at the same hospital.
Watch On: Netflix
---
8. The Sound of Magic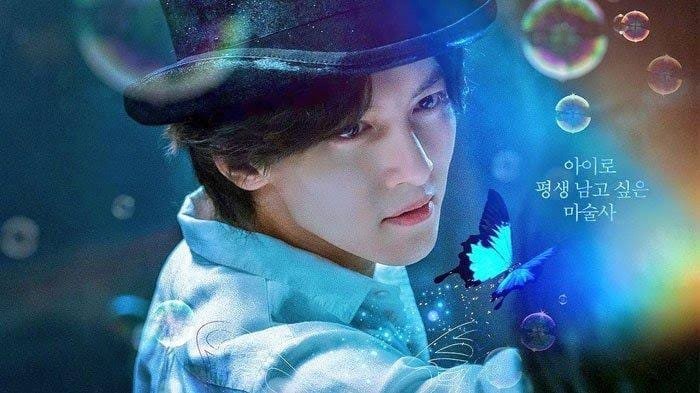 Prepare to be enchanted by the short Netflix musical series "The Sound of Magic" which is filled with beautiful magic and music that literally comforts your heart. The drama will make you think about yourself through its amazing characters. It centers around Lee Eul, a peculiar magician who only performs for those who believe in magic. He crosses paths with Yun Ah Yi, a brilliant high school student who aspires to become an adult quickly due to her challenging life circumstances. She is an orphan who support herself and her sister by doing part-time jobs. In order to get a stable job Yun Ai needs to be an adult soon. As they explore the world of magic together, their lives take unexpected magical turns.
Watch On: Netflix
---
9. Dazzling
It's a light watch that takes you on a beautiful journey of a woman who learns the importance of living in the present. "Dazzling" will tell the story about a 25-year-old woman Kim Hye Ja who uses a time-manipulating watch to save her father from a car accident, but it ages her with each use. As a result, she becomes an old woman and missed her chance to enjoy the time. Meanwhile, Lee Joon Ha, her friend, struggles with family issues and works as a scammer at an elderly care center. He wastes most of his time in the world. Kim Hye Ja wishes to be an announcer and Lee Joon Ha a reporter. They meet again, but this time both have changed.
Watch On: Viki, Disney+, iQIYI, AppleTV, Netflix
---