From the latest kdrama 'Doom At Your Service' to the old classic hit series 'Secret Garden', here is the list of some of the best Fantasy-Romance Korean dramas that everyone will recommend you.
These fairytales like kdramas will make you wonder about how it feels to be the main character of the Story.
Whether it is a Mermaid, a Goblin, a mystical Hotel Owner, or an Angel, the choice is yours. Or maybe you'll like falling in love with a Monkey, an alien or a Webtoon character.
If you are a Korean drama fan and love to watch fantasy and fairy tale like stories, then this list is for you.
The following fantasy romance drama list includes some of the best ones from 2010-2021. These are the ones you won't regret watching.
Note: The List is divided into 2 pages. So don't forget to click Page 2 at the end for complete list.
–Written With ❤️ By Nishma Saini
---
1. W — Two Worlds (2016)
Imagine a rich, tall, handsome and a popular webtoon character coming to life? Sounds interesting right!!
"W — Two Worlds" Korean drama tells the story about a cardiothoracic surgeon Oh Yeon Joo (Han Hyo Joo) whose father is a well-known webtoon writer.
One day, a hand from the monitor pulled Oh Yeon Joo inside the webtoon world. There, she saved the life of Kang Chul (Lee Jong Suk), a webtoon character created by his father. Kang Chul is a successful shooter. His life suddenly becomes miserable when an unknown person kills his family. He wants to end his life, but instead he decides to find the murderer of his family. Kang Chul and Yeon Joo also falls in love with each other. Will they be able to get together after knowing that their co-existence in each other's world will only create havoc in their normal lives?
The drama is full of suspense, romance, comedy, and thrills. The storyline is so complicated that you cannot predict what will happen next. The soundtrack is addictive and match well with the emotions of the storyline. Overall, this drama can keep the audience on the edge. It is very intriguing from beginning to the end.
---
2. Hwayugi: A Korean Odyssey (2017)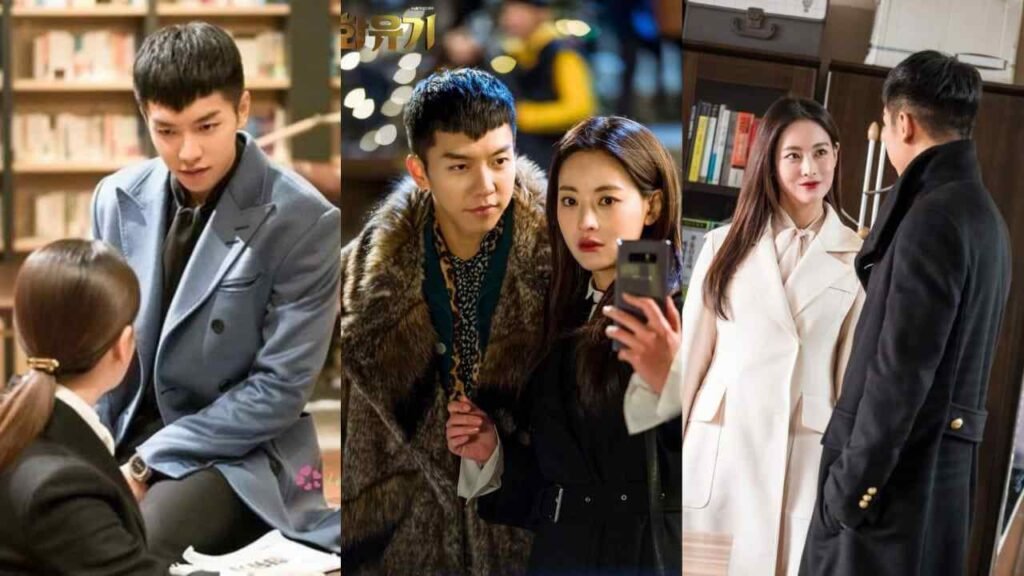 Falling in love is a curse when only one can survive in this love game. Will you let your love die, or will you die yourself? What will you do?
The drama follows the story of Jin Seon-mi (Oh Yeon Seo), a real estate business owner who is born with the special ability to see ghosts and Son Oh-gong (Lee Seung Gi), a powerful immortal. He's bound to love and protect her because of a magical bracelet, but all his love will disappear if Seon-mi takes his bracelet off.
That's what you'll see in this drama, but it is much more than that. It's one of the best drama of 2017 with a never seen before concept. "Hwayugi" has everything that anyone looks in an ideal drama, a perfect storyline, great performance, perfect dose of romance, comedy, bromance and even horror. All the characters played an important role in the series. So, this is one of the best drama and everyone should at least watch it once without any doubt.
---
Also See: 9 Exciting Korean Dramas that Deserve your Attention
---
3. Moon lovers (2016)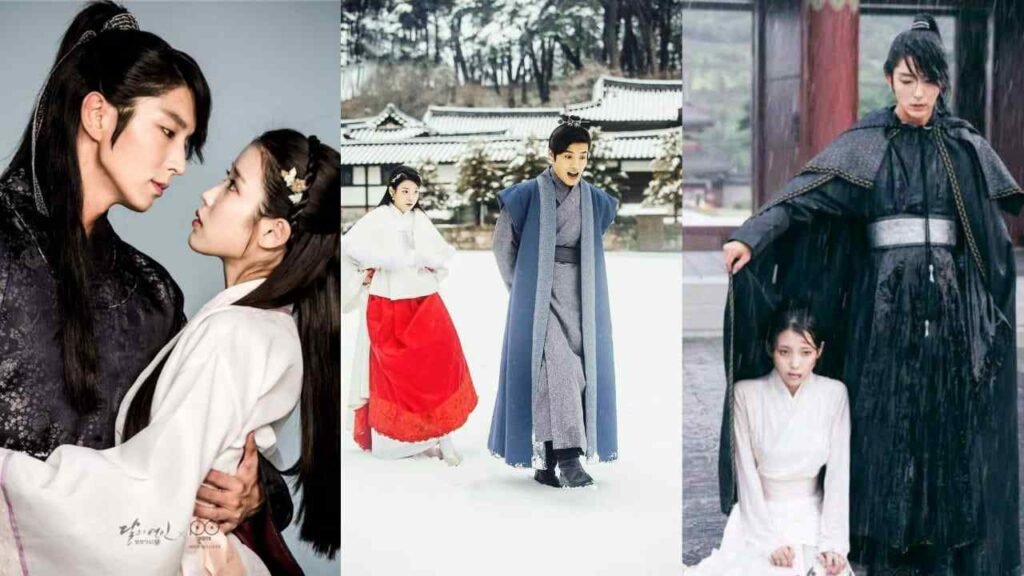 When you jump in the water to end your miserable life but ends up waking in the body of someone who lives in the house of a prince. Do you think your life will turn into a fairy tale now? But Naahh!! You are actually stuck between some powerful princes, who are fighting for the throne.
Go Ha Jin (IU) who wakes up in the body of Hae Soo (IU), finds herself trapped among the princes of the ruler Wang family. She was told not to interfere with the cruel 4th Prince Wang So (Lee Joon Ki). Somehow, she ends up knowing him. Hae Soo then realizes that behind his cruel personality, he's hiding his scars and pain. However, they fall for each other, but their fates have some other plans for them.
There's a lot to say about this drama but let it be short. The drama is not even one bit disappointing, in fact it'll surpass your expectations. Everything from the beginning to end is just perfect, the story, the cast, the cinematography, the OST, the performance, costumes, and more. The couple of Wang So (Lee Joon Ki) & Hae Soo (IU) has great chemistry, they look so good together. The character of Wang So is so addictive, you'll surely fall for all his good and bad. The drama has such an intense story and the end is very meaningful. You'll understand once you'll watch this drama. So, it's definitely worth giving your precious time to watch this drama.
---
4. Goblin (2016)
One of the most successful Korean series of 2016 that received a lot of love from overseas viewers as well.
The drama tells the story of a 900 years old immortal Goblin Kim Shin (Gong Yoo) who is looking for his bride. Because only she can pull out the sword from his chest and end his life. Ji Eun Tak (Kim Go Eun), Goblin's bride has the special ability to see ghosts. The two meet and slowly fall in love with each other. Will she be able to release him from his immortality after knowing that if she does so, she'll lose him forever?
The drama is much more than just Goblin and his bride's romance. The cinematography is gorgeous. It has the best OST ever, and no one can deny that. And if you love the second lead couple concept, then you get it here. Perfect comedy, heart-warming romance, loving bromance and full of emotions. This drama will make you laugh and cry hard. So without hesitation, you should go and watch this one.
---

5. My Love From The Star (2013-2014)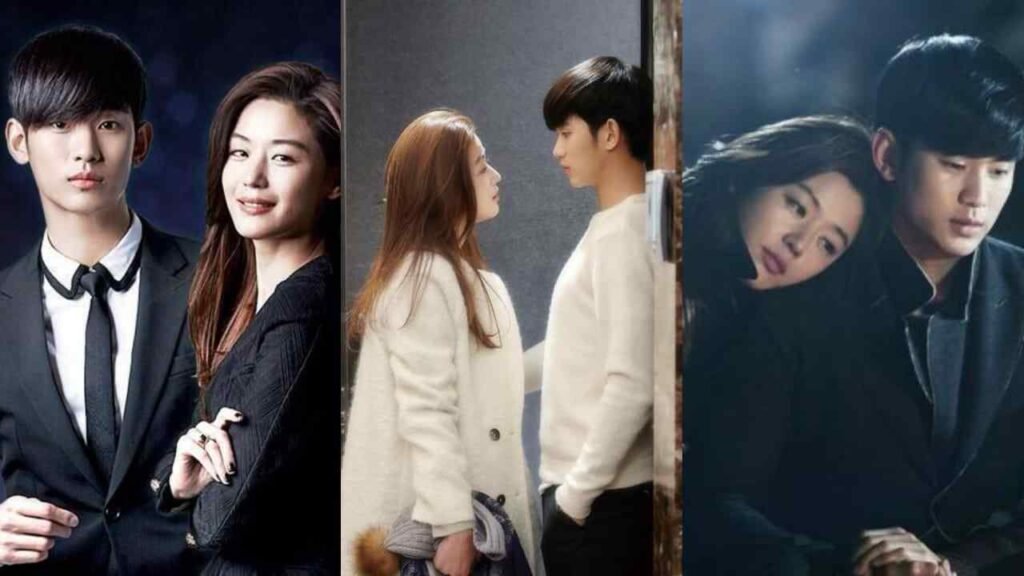 Another hit drama of 2016 and it has one of the most loved onscreen couple. Perfect storyline with mesmerizing blend of romance, comedy, and melodrama.
The drama tells the love story of an alien and a top celebrity who fall for each other despite their opposite personality.
Unbelievable charismatic college professor Do Min Joon (Kim Soo Hyun) who is too perfect to be real because he's an alien with superpowers. And he never ages. An extremely gorgeous and fashionable actress Song Yi (Jun Ji Hyun) suddenly becomes his next door neighbor. This leads to several hilarious encounters. Song Yi is charming, but a little crazy and playful. While Do Min Joon's personality is serious, the opposite of Song Yi. Do Min Joon have only three months left on Earth. Meanwhile, Song Yi falls in love with him, and he tries his best not to fall in love with her. But he fails.
Comedy is on the spot. If I say this drama is perfect, then I'm not wrong you'll see, once you watch. After watching this drama, you'll find imaging yourself in a similar scenario where you are waiting for an alien who will fall in love with you. This drama is simply flawless, so just go and watch it if you still haven't.
---
6. Doom at Your Service (2021)
Making someone fall in love with you so that he can die for you when the time comes. But what will happen when you'll fall in love with him too. Will you let him die now??
"Doom at your Service" tells the story of a web novel editor, Tak Dong Kyung (Park Bo Young) and the doom, Myeol Mang . Dong Kyung wishes for everything to disappear after she finds out that she has brain cancer. She wants everything to disappear, just like her miserable life. Unintentionally, she calls Myeol Mang (Seo In Guk), who's the God of destruction. His mission is to fulfill her wish before she dies. And if she didn't make a wish, she'll lose her loved one. So, she makes a deal with Myeol Mang for letting her live for 100 days.
Everything about this drama is so beautiful, the cast, cinematography, the storyline and the OSTs. We can say that it's one of best fantasy drama of 2021 with a unique plot. There is also a secondary couple and that too with a love triangle. It is a very fascinating drama that you shouldn't miss. And if you've decided to watch it, then get ready to be on an emotional rollercoaster ride. As this drama can make your eyes teary also the love scenes will make you feel warm.
---
7. The King: Eternal Monarch (2020)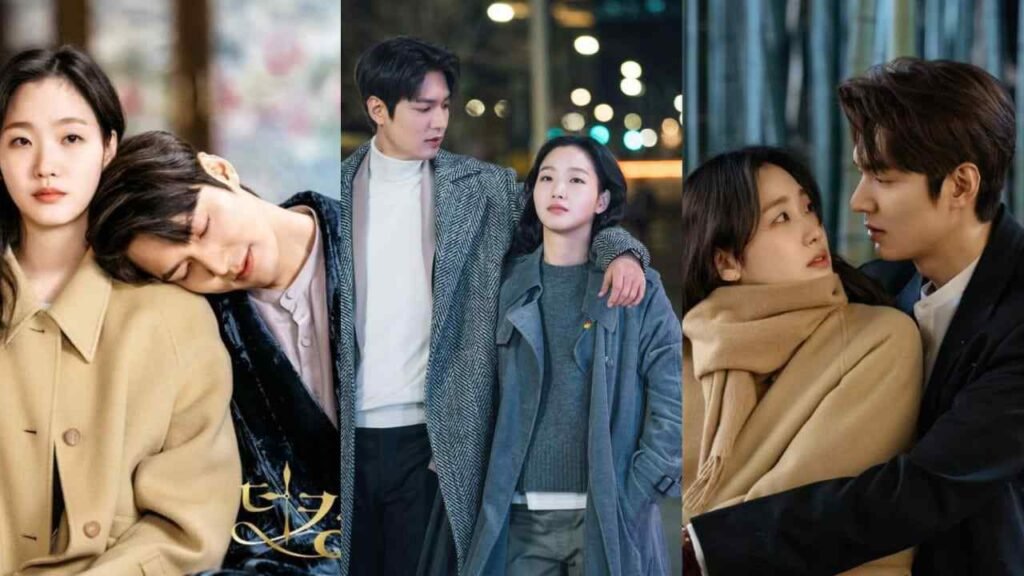 If you are a fan of Lee Min Ho and like to watch sci-fi dramas, then you should not miss this drama.
Talking about the plot, the drama is based on the concept of parallel world. The gates of the parallel world can only be opened by Lee Gon (Lee Min Ho) and his uncle Lee Lim (Lee Jung Jin) as they both hold the part of Manpasikjeok, a mythical flute. In parallel world, Lee Gon meets Jung Tae Eul (Kim Go Eun). He recognizes her immediately as he has her police ID badge which he found 25 years ago when his father was killed.
Together they'll solve all the puzzles and their connection with the past.
The drama is full of high-end visuals, romance, comedy, and suspense. The drama has one of the most complicated storyline ever where each twist will give you an adrenaline rush. If you skip even for a single part of the show, you can lose the track of the story. Moreover, Lee min Ho and Kim Go Eun never fails to deliver the perfect emotions while mesmerizing us with their breathtaking visuals.
---
Also see: (38) List Of Rom-Com, Fantasy, Romance Related Korean Dramas Of 2019
---
8. Mr. Queen
Another best drama of Shin Hye Sun. She's really capable of stealing the whole show as she sinks so well in her character, that it feels real. Mr. Queen is originally a rom-com drama but trust me it's much more than this. Starting from the first episode, the story will grip your interest until the very last.
It tells the story of a famous modern era chef Jang Bong Hwan (Choi Jin Hyuk) who suddenly finds himself trapped in the body of a young queen Kim So Yong (Shin Hye Sun) during Joseon period. Bong Hwan tried many times to get out of this chaos, but failed. Later, he finds about the secret identity of queen So Yong's husband, who seems to be a very easy-going person.
Many kdrama lover doesn't like watching historical drama, but this one shouldn't be missed. It's one of the best historical kdramas so far.
---
9. Strong Woman Do Bong Soon (2017)
This is a story of Do Bong Soon (Park Bo Young), a sweet and honest girl who belongs to a family where all the women are gifted with some special superhero powers. But the powers should be used only for good deeds, once used for something bad, it'll be taken back. Ahn Min Hyuk (Park Hyung Sik), the CEO of a gaming company, gets threatened by an unknown enemy. He then finds out about the special powers of Bong Soon and hires her as his bodyguard. Gradually he falls in love with her, but Bong Soon loves her childhood friend In Guk Doo who is a police officer.
The drama is one of those rarest dramas where the female lead is a superhero, not the male lead. And her character is remarkable. There are many reasons to watch this drama. It has multiple genres including romance, comedy, love triangle, thriller, fantasy, action, and supernatural.
The leading couple is one of the cutest and most loved onscreen couples of kdrama world. Some episodes are full of hilarious scenes and thrills which will keep you on the edge. The drama will also give you second lead syndrome, and its storyline is strong. In every aspect, this drama is too much, even the villain is too evil to be in a rom-com drama. One of the best Romance-Comedy-Thriller drama, so make sure to watch this one.
---
10. Legend Of The Blue Sea (2016)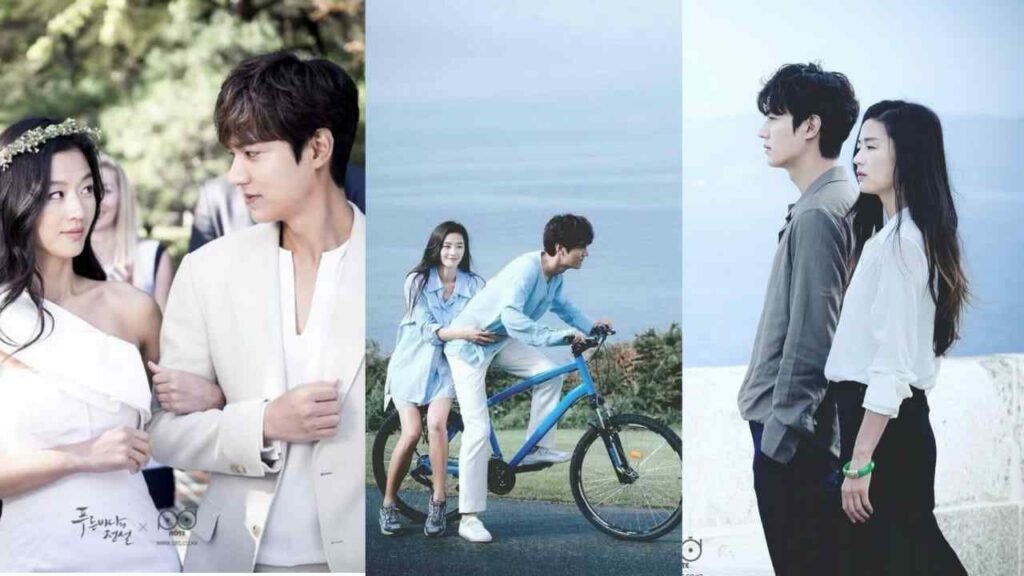 During the Joseon era, a mermaid named Shim Cheong (Jun Ji Hyun) falls in love with the nobleman's son Kim Ryung (Lee Min Ho). She survived from Joseon era to modern era only to find her true love. Heo Joon Jae (Lee Min Ho) who is a con artist, is the reincarnation of Kim Kyung. Hae Joon Jae is actually the son of a rich father, and his stepmother hired someone to kill him. So that her son can possess the fortune of Hae Joon Jae. However he's unaware of all this conspiracy. On the other hand, Shim Yeong don't know how things work in modern era and don't know whom to trust. Will she be able to love him again? Will he be able to recognize her? Can a mermaid survive in this modern world?
The drama has perfect timing of flashback scenes from Joseon period. Overall, it's fair enough to recommend this drama to anyone who likes to have romance, comedy, bromance and mermaids in one drama. And the ost is also great.
---
Note: The List is divided into 2 pages. So don't forget to click Page 2 at the end for complete list.