Looking for some breathtaking Korean dramas to finish in one night. Then you'll definitely come across any one of the Hong Sisters' masterpieces. Ongoing drama Alchemy of Souls that is creating so much buzz around the world is just one of the best dramas of the talented Hong Sisters.
They are not just writers, they are the brand. And when it comes to writing a fantasy genre, then Hong Sisters are the best for it. They always create swoon worthy romance scene with hilarious situations. They can literally take you to a whole new world and make you believe in it.
Hong Sisters is the name given to the two female writers Hong Jung Eun and Hong Mi Ran who are sisters. Here are 9 dramas scripted by them that you must watch.
---
1. The Master's Sun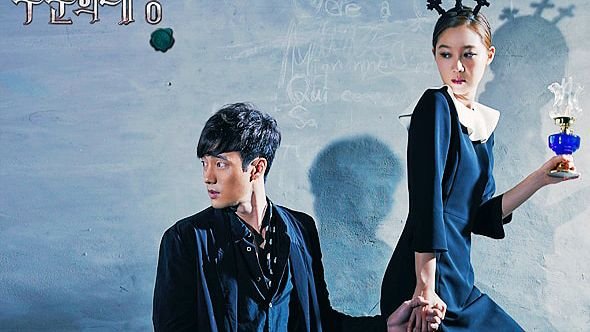 Although it sounds and looks more like a horror drama, but the "Hong Sisters" made sure to add the perfect amount of romance and humor to the series. In fact, it is a perfect blend of every genre that goes well with its great storyline.
"The Master's Sun" tells a story of Joo Joong Won (So Ji Sub), a cold and arrogant CEO of Kingdom company and Tae Gong Shil (Gong Hyo Jin), a pathetic and poor girl who can see ghosts. Tae Gong starts to see the ghost of his dead girlfriend. And since then, they both gets entangled with the stories of the ghost and their past. She suddenly realizes that all the ghosts disappears when she is near Joong Won. So, she insists on staying with him. At first, he hates the sight of her, but soon both fall in love with each other. They also help each other to overcome the obstacles.
---
2. My Girl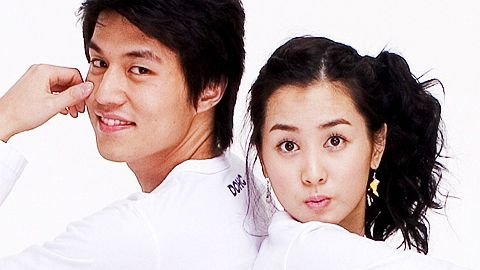 A well-written series that has become an old classic which you must not miss. It is a drama that made Lee Dong Wook and Lee Joon Gi join the Hallyu wave. You'll love to see them so young. The storyline is best for a rom-com with a good number of laughs and romance.
The story of Korean drama "My Girl" goes like this. Joo Yoo Rin lives in Jeju Island with her father. Yoo Rin's father addiction to gambling causes her to become a con artist. One day, her father runs away due to his debt. As a result, Yoo Rin has to run away too, and she meets Seol Gong Chan, the sole heir to the L'Avenue Hotel fortune. Seol Gong Chan is looking for his lost cousin, to find her he hires Yoo Rin to be his fake cousin on monthly pay. She agrees and both also starts living together. Meanwhile, they develop feelings for each other. Also, Gong Chan's friend Jung Woo falls for Yoo Rin while Gong Chan's ex-girlfriend Seo Hyun comes back. Do they still have a chance to be together? Will Gong Chan ever find his real cousin?
---
3. Hotel Del Luna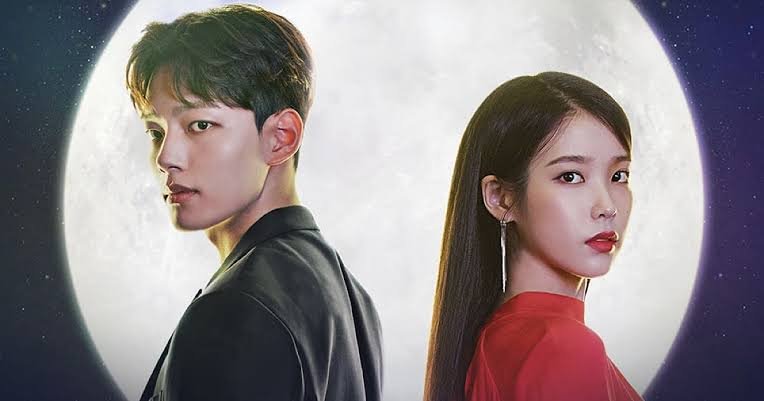 When it is to write fantasy genre, 'Hong Sisters' are bound to make it a hit with their amazing talent. And here "Hotel Del Luna" is a masterpiece. It is the perfect magical soup for your taste buds. Overall, a stunning spooky romance drama that looks so realistic that it will make you believe in the afterlife.
"Hotel Del Luna" tells a spooky romance story centered around a hotel called 'Del Luna'. It provides service especially to the souls of dead people who takes rest here and settle their unfinished business they had when they were alive. The hotel is run by few dead people whose souls have stayed at the hotel for a very long time. Jang Man Wol (IU) is the owner of the hotel. She is a moody, rude, yet good at heart, 1300 years old woman. The hotel manager has to be a human, so they can help their dead guest in their affairs related to the real world. Somehow, it is Gu Chan Sung (Yeo Jin Goo) who becomes the new manager of the hotel.
---
4. Big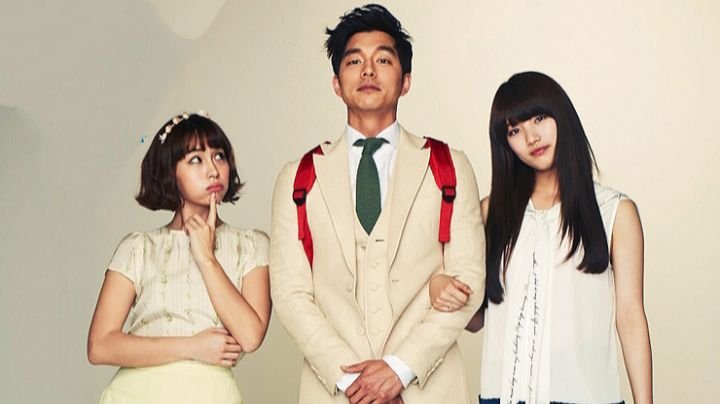 Hong Sisters can do it all. Soul Swapping! Yes, they gave us a beautiful drama called "Big". It will also make you laugh a lot. It has a decent fantasy genre storyline, but overall, it's an entertaining watch.
"Big" tells the story of a substitute teacher Gil Da Ran (Lee Min Jung) who is working hard to get her teacher's certificate. She is engaged to Seo Yoon Jae (Gong Yoo). Seo Yoon Jae is a doctor who is also handsome and warm in personality. But unexpectedly he starts ignoring Da Ran before the marriage. One day, Seo Yoon Jae gets into a car accident and dies. Another person, Kang Kyung Joon with whom he was going, gets into coma. When Kang Kyung Joon wakes up, he finds that he is in Yoon Jae's body. Kyung Joon is an 18-year-old transfer student at Da Ran's school who is a little arrogant in nature. What will happen now? Is love still possible for Da Ran?
---
5. The Greatest Love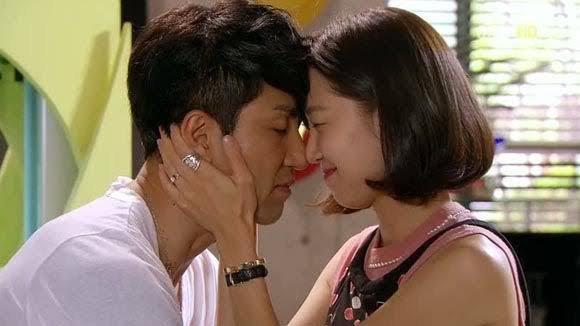 Well! In my opinion if the talented Hong Sisters' had their award show for the most moving and heartfelt love story they have ever written, then it would be "The Greatest Love". And they even did win "Writer of the year" for this.
Gu Ae Jung and Kang Se Ri was once part of a popular girl group called "National Treasure girls". Gu Ae Jung was particularly most famous among her members. However, the group falls down due to scandals that involved Gu Ae Jung in it. Ten years later, Kang Se Ri becomes the popular celebrity, while Gu Ae Jung becomes a washed up celebrity who makes her living by appearing on television programs. One day, Gu Ae Jung reveals the secret of a top celebrity, Dokko Jin. Dokko Jin is currently dating Kang Se Ri. However, it is only a show for popularity, and they broke up a long time ago. Later, Dokko Jin falls for Gu Ae Jung, and he even helps her to get into a reality show 'Couple Making'. There Gu Ae Jung is matched with Yoon Pil Joo who falls for her.
---
6. My Girlfriend is a Gumiho
Another fantasy masterpiece drama by Hong Sisters that has also become a classic among fans. They always make sure to add some cute romance scenes and "My Girlfriend is a Gumiho" is full of it. The character of Gumiho is beautifully written that you'll become a fan.
The story of "My Girlfriend is a Gumiho" goes like this. One day Cha Dae Woong (Lee Seung Gi) accidentally releases a Gumiho (A nine-tailed fox) who was sealed inside a painting. The Gumiho (Shin Min Ah) loves the lives of humans. Her only dream is to become a human herself. So, they strike a deal: she'll lend him her mystical fox bead so that with his increased speed and strength, he'll be able to do difficult stunts for his movie, and in exchange he'll help her become human. Gradually they fall in love without knowing that one of them will die in 100 days. Dae Woong will die if Mi Ho becomes fully human, but Mi Ho will die if the bead isn't returned.
---
7. Couple or Trouble
This old classic series is loosely based on the 1987 Hollywood film Overboard, but the Hong Sisters penned it for the Korean version. It was loved by many fans that it had the highest ratings of that time and also got many awards. It is full of swoon worthy romance and amusing comedy.
"Couple or Trouble" tells the story of a rude, arrogant and daring American-bred heiress Anna Jo who is married to Billy Park. She is never satisfied and even with her married life. Her husband is a coward. One day, her yacht gets stuck for repairs. She immediately hires a local handyman, Jang Chul Soo. However, they get into a fight over pay and Anna Jo angrily dumps him and his tools into the water. Later, she also gets drunk after having a fight from her husband and accidentally gets thrown into the ocean. Both wakes up in the same hospital. Anna Jo gets amnesia. And as Jang Chul Soo is in desperate need of a nanny for his three nephews, he takes advantage of it and says that she is her live-in girlfriend.
---
8. A Korean Odyssey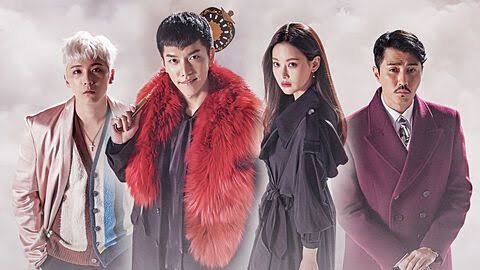 "Hwayugi" is another perfect drama with great storyline that blends romance, comedy, bromance and even horror. Each character is written with deep details that it fills the drama with life.
The drama follows the story of Jin Seon Mi (Oh Yeon Seo), a real estate business owner who is born with the special ability to see ghosts and Son Oh Gong (Lee Seung Gi), a powerful immortal. He is bound to love and protect her because of a magical bracelet, but all his love will disappear if Seon Mi takes his bracelet off.
---
9. Alchemy of Souls 1, 2
The latest by the Hong Sisters "Alchemy of Souls" is the best work by them so far. This fantasy series will take you to another world. Each character is well-written that you'll get attached with them. You'll not just watch, but live, this drama.
"Alchemy Of Souls" tells the story of a country Daeho where fate of people become twisted together due to 'Hwanhonsool'. It will tell the story of Young magicians who belongs to a fictional nation that does not exist in history or on any map, and they deal with Heaven and Earth. Jang Wook who comes from a noble family has an unpleasant birth secret about which people all around the nation talk about. He happens to meet an elite worrier Mu Deok Yi whose soul is trapped in a physically weak body. She becomes Jang Wook's secretary and also teaches him how to fight.
---