It is so hard to keep track of Good and Exciting Korean dramas when every month more than a dozen of Korean dramas releases.
With time, you only notice the most popular ones and the other good dramas are lost in its dazzling light.
Well! Not anymore, as I have decided to make a list of those Korean dramas that we are forgetting or ignoring over time. These truly are the hidden gems, and they definitely deserve your attention.
So, here is the list of 9 Exciting Korean Dramas that Deserve your Attention:
1. Drinking Solo
Starring Ha Seok Jin and Park Ha Sun in the main cast drama series "Drinking Solo" released on 5 September 2016
"Drinking Solo" tells the romance story between a professional good-looking lecturer Jin Jung Suk and a rookie lecturer Park Ha Na. Both of them work at a private institution where everybody drinks alone after work, for which they have their own reason. The drama not only focus on a love story but shows a side of private institutions, their students and teachers in South Korea.
Here is the drama cast and characters :-
Ha Seok Jin as Jin Jung Suk
Park Ha Sun as Park Ha Na
Hwang Woo Seul Hye as Hwang Jin Yi
Min Jin Woong as Min Jin Woong
Kim Won Hae as Kim Won Hae
Gong Myung as Gong Myung
Shinee's Key as Ki Hum and more
---
2. 1% of Something
Based on a novel of the same name "1% Of Something" is a 2016 Korean drama that released from September on various streaming platforms. It stars Ha Seok Jin and Jeon So Min in the main cast.
The story of the series "1% Of Something" goes like this. An outrageous heir Lee Jae In must marry someone in order to acquire his Grandfather's wealth. So he decides to make a contract with an elementary school teacher Kim Da Hyun, in which they will stay married for 6 months. Although both had a poor first impression with each other, still with time they fall for each other.
Here is the drama cast and characters :-
Ha Seok Jin as Lee Jae In
Jeon So Min as Kim Da Hyun
Kim Hyung Min as Min Tae Ha
Lim Do Yoon as Jung Hyun Jin
Joo Jin Ko as Lee Kyu Chul
Lee Kan Hee as Kang Se Hee
Kim Sun Hyuk as Park Hyung Joon and more
---
3. Revolutionary Love
Starring Choi Si Won, Kang So Ra and Gong Myung in the main cast drama series "Revolutionary Love" released on October 14, 2017.
"Revolutionary Love" tells the story of a rich man Byun Hyuk who lives a satisfying life. Always good around girls but a little naive. One day he starts living at a posh area in a studio. There he meets a woman named Baek Joon. She is well qualified and talented but somehow couldn't get a good job and relies on part-time jobs. Her life completely changes after she meets Byun Hyuk.
Here is the drama cast and characters :-
Choi Si Won as Byun Hyuk
Kang So Ra as Baek Joon
Gong Myung as Kwon Je Hoon
Lee Jae Yoon as Byun Woo Sung
Choi Jae Sung as Byun Kang Soo
Kyeon Mi Ri as Jung Yeo Jin
Jung Chan Bi as Byun Se Na and more
---
4. Lie to Me
Romance Kdrama "Lie To Me" released on 9 May 2011 stars Yoon Eun Hye, Kang Ji Hwan and Sung Joon in the main cast.
"Lie To Me" tells the story of a woman in her 20s named Gong Ah Jung. She is a government employee at the Ministry of Culture, Sports and Tourism. She is single and unmarried. Her former friend teases her for being so. So she lies that she is married to a very wealthy man named Hyun Ki Joon who is a hotel president.
Here is the drama cast and characters :-
Kang Ji Hwan as Hyun Ki Joon
Yoon Eun Hye as Kong Ah Jung
Sung Joon as Hyun Sang Hee
Cho Youn Hee as Oh Yun Joo
Ryu Seung Soo as Chun Jae Beom
Hong Soo Hyun as Yoo So Ran and more
---
5. Shinning Inheritance
One of the top Korean dramas of its time "Shinning Inheritance" also called "Brilliant Legacy" released on 25 April 2009. It stars Han Hyo Joo, Lee Seung Gi, Bae Soo Bin and Moon Chae Won in the main cast.
"Shinning Inheritance" tells the story of Woo Han Seon and Eun Seong Ho. Woo Han Seon is an arrogant man belonging to a rich family. Eun Seong Ho's mother died when she was young. Her father marries another woman. Seong Ho is not comfortable with her stepmother. As she grows up her father dies. Things take turn after Han Seon's grandmother gives her wealth to Seong Ho.
Here is the drama cast and characters:-
Han Hyo Joo as Ko Eun Seong Ho
Lee Seung Gi as Seon Woo Hwan
Bae Soo Bin as Park Jun Se
Moon Chae Won as Yu Seung Mi
Kim Mi Sook as Paek Seong Hee
Ban Hyo Jung as Jang Suk Ja
Choi Jung Woo as Park Tae Su and more
---
6. Oh My Geum Bi
Based on the award-winning screenplay drama "Oh My Geum Bi" also called "My Fair Lady" stars Heo Jung Eun, Oh Ji Ho, Park Jin Hee and Oh Yoon Ah in the main cast.
"Oh My Geum Bi" tells a warm story of a little girl Geum Bi whose father is a con man. She suffers from dementia at such a young age of only 8 years. Slowly her memory is fainting even more. Her father Hwi Chul realises the importance of life through her daughter. Then a woman named Go Gang Hee comes into their life.
Here is the drama cast and characters :-
Heo Jung Eun as Yoo Geum Bi
Oh Ji Ho as Mo Hwi Chul
Park Jin Hee as Go Gang Hee
Oh Yoon Ah as Yoo Joo Young
Park Min Su as Hwang Jae Ha
Kang Ji Woo as Hong Sil Ra
Lim Hye Young as Kang Min A and more
---
7. Hyde, Jekyll, Me
Based on a webtoon Korean drama "Hyde, Jekyll, Me" released on January 21, 2015. It stars Hyun Bin and Han Ji Min in the main cast.
"Hyde, Jekyll, Me" tells the story of handsome chaebol Gu Seo Jin who has a double personality disorder. Although he is of cold and rude personality, his completely opposite avatar comes out whenever his heartbeat increases. His name is Robin and unlike Seo Jin, he is soft and kind.
Jang Ha Na works as circus master in the theme park run by Seo Jin. Circus is going down and Seo Jin struggles to save it from closing. Due to this she often has to face the rude Seo Jin. But whenever Seo Jin meets Ha Na his heartbeat increases.
Here is the drama cast and characters :-
Hyun Bin as Koo Seo Jin/ Robin
Han Ji Min as Jang Ha Na
Sung Joon as Yoon Tae Joo
Hyeri as Min Woo Jung
Lee Seung Joon as Kwon Young Chan
Kwak Hee Sung as Sung Suk Won
Oh Na Ra as Cha Jin Joo and more
---
8. Yong Pal
An action medical romance Korean drama "Yong Pal" was one of the top-rated drama of its time. It released on October 1, 2015, and stars Joo Won, Kim Tae Hee, Chae Jung An and Jo Hyun Jae in the main cast.
"Yong Pal" tells the story of a highly skilled surgeon. However, he is not able to pay for his sister's medical bills. So he decides to offer his skills to corrupt and criminals secretly. He uses the code name "Yong Pal". During this time he uncovers the secret of a chaebol heiress Han Yeo Jin, who has been in coma for a long time. Later he finds out that she was forced to coma.
Here is the drama cast and characters :-
Joo Won as Kim Tae Hyun
Kim Tae Hee as Han Yeo Jin
Jo Hyun Jae as Han Do Joon
Chae Jung An as Lee Chae Young
Jung Woong In as Lee Ho Joon
Stephanie Lee as Shin San Ah / Cynthia Park
Song Kyung Cheol as Doo Chul and more
---
9. The Temperature Of Love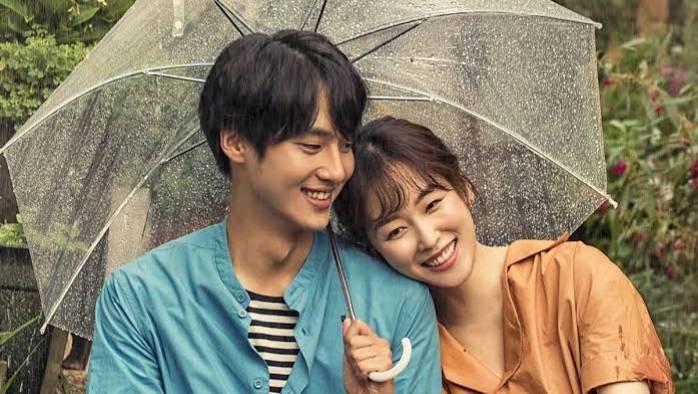 Based on a novel Korean drama "The Temperature Of Love" released on 18th September 2017. It stars Seo Hyun Jin, Yang Se Jong, Kim Jae Wook and Jo Bo Ah in the main cast.
"The Temperature Of Love" tells a love story between a writer and a chef. They first met online and later decides to see each other. They fall in love and start dating each other. However gradually they find each other's different personalities and later break up. Moreover, their career choices comes in between.
Here is the drama cast and characters :-
Seo Hyun Jin as Lee Hyun Soo
Yang Se Jong as On Jung Sun
Jo Bo Ah as Ji Hong A
Kim Jae Wook as Park Jung Woo
Sim Hee Seop as Choi Won Joon
Cha In Ha as Kim Ha Sung and more
---
So, this is it. I'm sure many Korean drama addict fans have already watched some of these. You can still re-watch them and applaud their amazingness. For those who haven't watched any, which one will you begin watching first?