From being a 'King' to acting as a prosecutor, Ji Chang Wook has always graced our screens with his incredible talent. Here, I have compiled a list of some of his best K-dramas throughout his acting career that are sure to keep you entertained. From his breakthrough roles to his latest Korean dramas, everything that a Ji Chang Wook lover would love to watch is here. Ji Chang Wook has certainly excelled in every genre, whether it's historical or action.
And did you know that in one of the series, he even did his own stunts without using a body double? Truly, Ji Chang Wook is a gem in the world of Korean drama.
---
1. My Too Perfect Sons (2009)
Ji Chang Wook's first drama with main role, he plays the role of one of the four sons of the Song family. "My Too Perfect Sons" is a drama about a family with four sons, each facing unique challenges in their lives. The eldest son, Jin Poong, wants to marry a lawyer, Soo Jin, despite his mother's objections. Dae Poong, the second son, runs a clinic and develops feelings for a nurse named Bok-Sil, who has a hidden identity as a doctor. The third son, Sun Poong, marries an actress and faces conflicts with his in-laws. Lastly, the youngest son, Mi Poong, takes in a friend's baby and its mother when they have nowhere else to go, creating a unique family dynamic.
Watch On: Currently None
Here is the drama cast and characters:-
Ji Chang Wook as Song Mi Poong
Son Hyun Joo as Song Jin Poong
Lee Pil Mo as Song Dae Poong
Han Sang Jin as Song Sun Poong
Yoo Ha Na as Oh Eun Ji
Park Sun Young as Lee Soo Jin
Yoo Sun as Kim Bok Shil
Song Eun Chae as Choi Soo Hee
---
2. Smile Again (2010-2011)
This is the drama that rose Ji Chang Wook to fame, with him playing the lead role of Dong Hae in the drama series. "Smile Again" is a 100+ episodes drama series that told the story of "Dong Hae," a young man raised in America by his mentally challenged mother, Anna, returns to Korea to reunite with his girlfriend, Sae Wa. However, Sae Wa betrays him, leading Dong Hae to stay in Korea, where he embarks on a journey to find his birth father. Along the way, he encounters Bong Yi, an aspiring chef, and they form a unique family with Bong Yi's support. Together, they navigate the challenges of discovering their pasts and building new relationships in Seoul.
Watch On: Viki, Amazon Prime and Wavve
Here is the drama cast and characters:-
Ji Chang Wook as Dong Hae / Carl Laker
Do Ji Won as Anna Laker
Oh Ji Eun as Lee Bong Yi
Park Jung Ah as Yoon Sae Wa
Lee Jang Woo as Kim Do Jin
Lee Joo Yeon as Yoon Sae Young
---
3. Warrior Baek Dong Soo (2011)
Here is Ji Chang Wook's first historical drama and also the actor's first time with action genre which is loved by many fans today. Ji Chang Wook also won the 'New Star Award' for this drama. The series is a coming-of-age drama about brotherhood, friendship, loyalty, and honor. Set in the Joseon Dynasty during King Jeong Jo's reign, it revolves around Crown Prince Sa Do and a legendary warrior named Baek Dong Soo. Baek Dong Soo created a guide for martial arts in Joseon and leads a group that protects the King. They find themselves up against a mysterious gang of assassins who want to harm the King. It's a story of bravery and battles in ancient Korea.
Here is the drama cast and characters:-
Ji Chang Wook as Baek Dong Soo
Yoo Seung Ho as Yeo Woon
Yoon So Yi as Hwang Jin Joo
Shin Hyun Bin as Yoo Ji Sun
Yeo Jin Goo as young Baek Dong Soo
Nam Ji Hyun as young Yoo Ji Sun
---
4. Five Fingers (2012)
If you enjoy melodramas and are a fan of Ji Chang Wook, then this drama is a delightful treat for you. "Five Fingers" delves into the complexities of family, revenge, and intricate relationships. It follows Ji Ho and In Ha, who initially share a close bond despite Ji Ho being In Ha's step-brother. However, after their father's passing and a heated battle over the family business, they become bitter rivals. Their mother, Young Rang, manipulates them in her quest for revenge. Ji Ho, a piano prodigy, initially values family, but as hidden secrets and lies surface, he seeks payback from those he once trusted. Amidst these tensions, they cross paths with an old friend, Hong Da Mi, and find themselves vying for her love.
Watch On: Viki
Here is the drama cast and characters:-
Chae Shi Ra as Chae Young Rang
Ju Ji Hoon as Yoo Ji Ho
Ji Chang Wook as Yoo In Ha
Jin Se Yeon as Hong Da Mi
Cha Hwa Yun as Na Gye Hwa
Jang Hyun Sung as Choi Seung Jae
---
5. Bachelor's Vegetable Store (2011)
"Bachelor's Vegetable Store" is a drama based on the true story of Lee Young Seok, who transformed a small 350-square-foot vegetable store into a nationwide franchise. Han Tae Yang, a determined young man, strives to make his vegetable stand successful with the help of his diverse group of friends and employees, including a lonely farmer, an idol trainee, a social skills-challenged genius, and a quiet homeless man. Tae Yang's life changes when he falls for Jin Jin Shim, who's pretending to be someone else, her deceased friend Mok Ga On, due to a family problem. As they get closer, they discover hidden secrets and complicated romantic feelings.
Watch On: Currently None
Here is the drama cast and characters:-
Ji Chang Wook as Han Tae Yang
Wang Ji Hye as Mok Ga On / Jin Jin Shim
Kim Young Kwang as Lee Seul Woo
Lee Se Young as Han Tae In
Shin Won Ho as Lee Chan Sol
Lee Kwang Soo as Nam Yoo Bong
Park Sung Hoon
---
6. Empress Ki (2013-2014)
This is Ji Chang Wook's breakthrough Kdrama which gave him sucess in Korea as well as globally. Also one of the highest rated Korean drama in 2013 "Empress Ki" got Ji Chang Wook the 'Excellence Award.' The drama narrates the remarkable journey of Ki Seungnyang, a warrior girl born into a low-status family in Korea. Despite her humble beginnings, she rises to become the empress of the Yuan Dynasty after marrying Emperor Hui Zhong / Ta Hwan, even though she was initially taken there as a servant. This epic tale unfolds against the backdrop of Genghis Khan's vast empire and showcases the extraordinary power and resilience of Empress Ki in a foreign land.
Watch On: Viki, Netflix, Apple TV, Prime Video
Here is the drama cast and characters:-
Kim Seo Hyung as Empress Dowager Hwang
Ha Ji Won as Ki Empress / Ki Seung Nyang
Ji Chang Wook as Yuan Emperor Hui Zhong / Ta Hwan
Joo Jin Mo as King Chung Hye of Goryeo / Wang Yoo
Baek Jin Hee as Tanashili
Seo Yi Sook as Court Lady Seo
---
7. Healer (2014-2015)
This is the drama that made actor Ji Chang Wook popular worldwide. Although the series didn't do well in Korea, but it is loved by international fans even today. "Healer" tells the story of past friends who meet each other again to solve a case that happened in the past. They ran an illegal pro-democracy broadcasting station in 1992. Today one of them, Kim Moon Ho is a popular reporter who finds an ugly truth about the past. He takes the help of Chae Young Shin, a failed internet reporter with good fighting skills and Seo Jung Hoo a reporter from a second-rate local news website. They work under the code name "Healer" secretly. Soon, they become true reporters along the way.
Watch On: Viki, Netflix, AppleTV, iQIYI
Here is the drama cast and characters:-
Ji Chang Wook as Seo Jung Hoo / "Healer"
Park Min Young as Chae Yeong Shin / Oh Ji An
Yoo Ji Tae as Kim Moon Ho
Kim Mi Kyung as Jo Min Ja
Park Sang Won as Kim Moon Shik
---
8. The K2 (2016)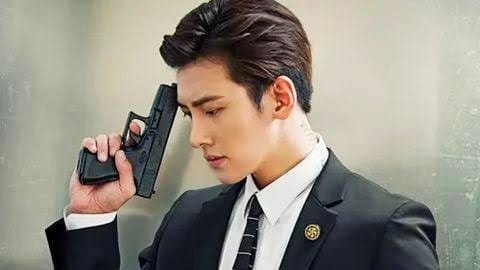 Another action genre of Ji Chang Wook in which he had special training and performed the action stunts all by himself, without a body double. "The K2" follows the journey of Kim Je Ha, a mercenary soldier, whose life takes a tragic turn when he is wrongly accused of his girlfriend's murder during a mission in Iraq. Fleeing as a fugitive, he eventually returns to South Korea, where he's offered a job as the bodyguard of Choi Yoo Jin, the illegitimate daughter of a presidential candidate, Se Joon. Amidst their complex relationship, both Yoo Jin and Je Ha find themselves drawn to each other. Simultaneously, Je Ha seeks revenge against those responsible for his girlfriend's death.
Watch On: Viki, Netflix, WeTV, Apple TV, iQIYI
Here is the drama cast and characters:-
Ji Chang Wook as Kim Je Ha
Im Yoon Ah as Go An Na
Song Yoon Ah as Choi Yoo Jin
Jo Sung Ha as Jang Se Joon
Shin Dong Mi as Kim Dong MiYeom Hye Ran as An Na's housemaid
---
9. Suspicious Partner (2017)
A series that I don't really need to introduce much because we all know this gem. But still for new fans here is the synopsis of the drama. "Suspicious Partner" is a drama depicting the complex love story between Noh Ji Wook, a brilliant lawyer, and Eun Bong Hee, a prosecutor trainee at his office. When Bong Hee becomes a murder suspect of her ex-boyfriend's death, after his body was found in her home, Ji Wook defends her, leading to a budding romance. However, Ji Wook's feelings are conflicted as he suspects Bong Hee's father's involvement in his parents' death. Can their love endure these challenging circumstances?
Watch On: Netflix, Viki, WeTV, Disney+
Here is the drama cast and characters :-
Ji Chang Wook as No Ji Wook
Nam Ji Hyun as Eun Bong Hee
Choi Tae Joon as Ji Eun Hyuk
Kwon Na Ra as Cha Yoo Jung
Kim Ye Won as Na Ji Hae
Chansung as Jang Hee Joon
Jang Hyuk Jin as Officer Bang
---
10. Lovestruck in the City (2020-2021)
This sweet romance drama marks Ji Chang Wook's Netflix debut. "Lovestruck In The City" tells the dating life story of six people. Park Jae Won is an architect who meets a free spirited woman during his beachside vacation and falls in love with her. However, she disappears, but he couldn't forget her. The woman is Lee Eun Oh who meets Park Jae Won as her fake personality, Yoon Seon Ah. She is a freelance marketer who lived as Yoon Seon Ah so that she could find herself. Somehow, fate brings them closer again through mutual friends in Seoul. But Park Jae Won is mad at her, as before disappearing, she even stole her camera.
Watch On: Netflix
Here is the drama cast and characters:-
Ji Chang Wook as Park Jae Won
Kim Ji Won as Lee Eun Oh / Yoon Seon Ah
Kim Min Seok as Choi Kyeong Jun
So Joo Yeon as Suh Rin I
Ryu Kyung Soo as Kang Geon
Han Ji Eun as Oh Seon Yeong
Son Jong Hak as CEO Park
Hong Soo Joo as Hae Na
Choi Min Ho as Oh Dong Sik
---
11. Backstreet Rookie (2020)
Although this series didn't do well initially due to criticism, it's actually a good watch, especially for Ji Chang fans. "Backstreet Rookie" is a romance story centered around Choi Dae Hyun, a kind convenience store owner, and Jung Saet Byul, a young woman with a penchant for flowers and karate. Their paths cross unexpectedly when Saet Byul, who once kissed Dae Hyun during a surprising encounter three years ago, applies for a part-time job at his store. Dae Hyun is in a relationship with his girlfriend, Yoo Yeon Joo, but Saet Byul's arrival shakes things up. As tensions rise and loyalties are tested, their lives become entangled in a complex web of love and misunderstandings.
Watch On: Netflix, Viki, iQIYI
Here is the drama cast and characters:-
Ji Chang Wook as Choi Dae Hyun
Kim Yoo Jung as Jung Saet Byul
Han Sun Hwa as Yoo Yeon Joo
Do Sang Woo as Jo Seung Joon
Ahn Sol Bin as Jung Eun Byul
Kim Min Gue as Kang Ji Wook
---
12. If You Wish Upon Me (2022)
This is a unique genre for Ji Chang Wook, but his exceptional acting skills shine through in it. "If You Wish Upon Me," tells the poignant tales of hospice hospital patients as their final wishes are fulfilled. Yoon Gyeo Re, who has endured a difficult life marked by orphanages, youth detention, and prison, reluctantly volunteers at the hospice hospital. His life has left him disillusioned, leading to self-harm through tattoos. Meanwhile, Seo Yeon Joo, a nurse at the hospice, embodies a zest for life, spreading hope to her patients.
Watch On: Viki
Here is the drama cast and characters:-
Ji Chang Wook as Yoon Gyeo Rye
Sung Dong Il as Kang Tae Sik
Choi Soo Young as Seo Yeon Joo
Won Ji Ahn as Ha Joon Kyung
Yang Hee Kyung as Yeom Soon Ja
Gil Hae Yeon as Choi Deok Ja
---
13. The Worst of Evil (2023)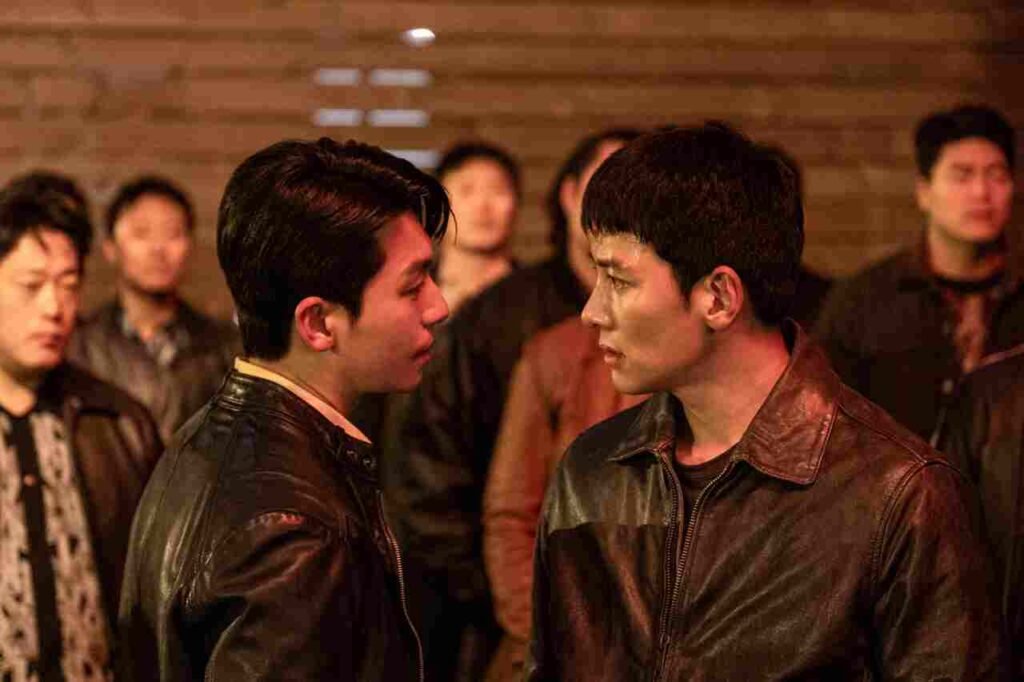 This is the latest Korean drama of Ji Chang Wook and it is still ongoing. "The Worst of Evil" Korean drama tells the story about investigating a drug trafficking ring that operated between Korea, Japan, and China in the 1990s. The investigation takes place in Seoul and follows police officers Kang Joon Mo (Ji Chang Wook) and Yoo Eui Jung (Im Se Mi) as they work undercover to catch the rising mafia boss Jung Gi Cheol (Wi Ha Joon). Interestingly, Kang Joon Mo and Yoo Eui Jung are not only partners in the mission but also a married couple.
Watch On: Disney+
Here is the drama cast and characters:-
Ji Chang Wook as Park Joon Mo
Wi Ha Joon as Jung Ki Chul
Im Se Mi as Yoo Eui Jung
BIBI as Hae Ryeon
Shin So Hyun as Yoo Eui Jung (Young)
---
Note: The above list is sorted according to the release dates of Ji Chang Wook's dramas.