They are old, but they are gold!
These gems of old are Truly the inspiration of the dramas of today. So much so that even today they are wining the hearts of many.
These dramas became the starting of Korean Wave!
Those were the first times when drama tropes, we often see today, came into existence. Also, when the drama world threw light on topics which were hard to talk back then.
Such a raw and passionate quality of Korean drama, plot line, it's mesmerizing OST's will leave you with an astonishing experience.
The way old Kdramas have shown Love and first love so beautifully with the help of seasons like winter, spring or autumn, can hardly be seen today.
So, you must not miss this old but gold Korean drama list that are always worth rewatching. (shared the OST's from the series to give you a glimpse and the feel of them + Watch links)
1. Lovers in Paris (2004)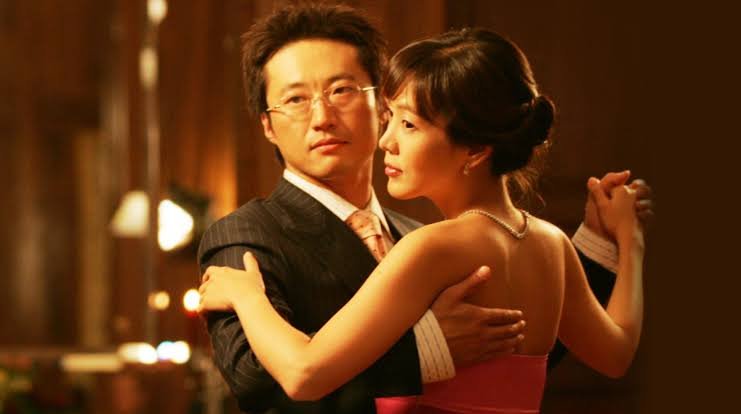 Laced with awards, a rich guy poor girl drama of old times should never be missed. "Lovers in Paris" is an old classic that is still winning the hearts of many. Released on 15 August 2004 "Lovers in Paris" stars Kim Jung Eun, Park Shin Yang and Lee Dong Gun in the main cast.
It tells the romance story of Han Ki Joo and Kang Tae Young. Han Ki Joo is from a wealthy family and has everything in life. His father has arranged Moon Yoon Ah, the daughter of an influential politician, to be his wife. However, Han Ki Joo is in love with Tae Young.
In Paris, Tae Young is studying film. To make her ends meet, she starts working as a housekeeper for Ki Joo. There they both falls in love for the first time after Ki Joo asks her to be his fake fiancée for his business meetings. He takes her on dates and both find themselves attracted to each other. However, later they split up.
Meanwhile, Tae Young also meets Yoon Soo Hyuk, Ki Joo's nephew. Later, for some reason, both Tae Young and Ki Joo meet each other multiple times and again gets attracted to each other. This time both confesses, however Moon Yoon Ah and Yoon Soo Hyuk plans to separate them. Later when they actually get a chance to be together their social status comes in between. Will destiny still bring them together?
Watch On: Viki
Here is the drama cast and characters:-
Kim Jung Eun as Kang Tae-young
Park Shin Yang as President Han Ki-joo
Lee Dong Gun as Yoon Soo-hyuk (Ki-joo's nephew)
Oh Joo Eun as Moon Yoon-ah (daughter of Congressman Moon)
Kim Suh Hyung as Baek Seung-kyung (Ki-joo's ex-wife)
Jung Ae Ri as Han Ki-hae (Soo-hyuk's mother)
Kim Sung Won as Chairman Han Sung-hoon (Ki-joo's father)
Jo Eun Ji as Choi Yang-mi (Tae-young's friend in Paris)
Yoon Young Joon as Kim Seung-joon (Ki-joo's secretary) and more
---
2 Winter Sonata (2002)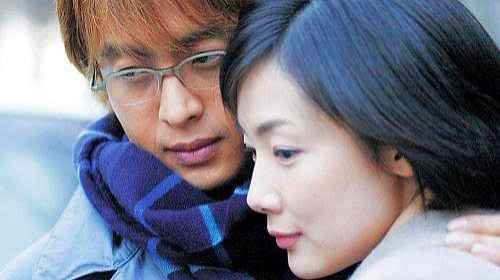 The meaning of First Love has been covered in its purest form only in those old times. "Winter Sonata" is such a series that depicts the story of first love. Released on 14 January 2002, it stars Bae Yong Joon and Choi Ji Woo in the main cast.
"Winter Sonata" story goes like this. Joon Sang is looking for his biological father. For his quest, he transfers to a new high school. There he meets Yu Jin and immediately falls in love with her bubbly nature. Both gets together. But one day Joon Sang suddenly disappears and everybody calls him dead. Yu Jin is heartbroken, and she keeps him in her heart.
Ten years later, Yu Jin gets engaged to Sang Hyuk. She decides to give engagement party to her friends. One of her friend comes with her boyfriend, Min Hyung. He looks exactly like Joon Sang. Now You Jin's love for her first love Joon Sang comes alive, and now she is confused. What will she do now?
Watch On: WeTV
Here is the drama cast and characters:-
Bae Yong Jun as Kang Joon-sang/Lee Min-hyung
Choi Ji Woo as Jung Yu-jin
Park Yong Ha as Kim Sang-hyuk
Park Sol Mi as Oh Che-lin
Lee Hye Eun as Kong Jin-suk (classmate with glasses)
Ryu Seung Soo as Kwon Yong-kuk (classmate who reads palms)
Song Ok Sook as Pianist Kang Mi-hee (Joon-sang's mother)
Ha Jae Young as Jung Hyun-soo (Yu-jin's father)
Kim Hae Sook as Yu-jin's mother and more
---
3. Coffee Prince (2007)
Swept into controversies before it's related "Coffee Prince" was a gem of its time. It released on 2 July 2007, starring Yoon Eun Hye, Gong Yoo, Lee Sun Kyun, and Chae Jung An in the main cast.
The story of "Coffee Prince" goes like this. Go Eun Chan (Yoon Eun Hye) belongs to a poor family. She supports her family by doing various part-time jobs. Her appearance is almost like a boy. Choi Han Kyul belongs to a rich family.
His grandmother wants him to marry and settle down soon. So, she arranges blind dates for him. Mistook Go Eun Chan as a boy, Choi Han Kyul asks her to be his gay lover so that he can confuse his blind dates. Not knowing Eun Chan is a girl, he develops feelings for her later and decides to accept Eun Chan as he is. What will happen when he will know the truth?
Here is the drama cast and characters:-
Yoon Eun Hye as Go Eun Chan
Gong Yoo as Choi Han Kyul
Lee Sun Gyun as Choi Han Sung
Chae Jung Ahn as Han Yoo Joo
Kim Ja Ok as Han Kyul's mom
Choi Il Hwa as Han Kyul's dad
Kim Young Ok as Han Kyul's grandmother
Park Won Sook as Eun Chan's mom
Kim Jae Wook as No Sun Ki
Kim Dong Wook as Jin Ha Rim
Lee Un as Hwang Min Yeop and more
---
4. Save the Last Dance for Me (2004)
It is so true that the dramas of today are inspired by the old dramas. Released on 23 October 2004 "Save the Last Dance for Me" stars Eugene, Ji Sung, Ryu Soo Young and Lee Bo Young.
"Save the Last Dance for Me" tells the story of a simple and naive girl, Eun Soo who runs a small resort inn with her father. One day, a man comes and changes her life completely. The man has lost his memory, so Eun Soo shelters and takes care of him. She even gives him a name, "Baek Chang Ho". Slowly, both falls in love and decides to get married.
But, on her wedding day, Baek Chang Ho suddenly disappears and Eun Soo's father dies. She gets devastated as the two people she loved the most goes away from her life. Later, it is revealed that Chang Ho is actually Kang Hyun Woo, an heir to a large conglomerate. Will they still be together? And why did he disappear on his wedding day?
Here is the drama cast and characters:-
Eugene as Ji Eun Soo
Ji Sung as Kang Hyun Woo
Lee Bo Young as Yoon Soo Jin
Ryu Soo Young as Jung Tae Min
Lee Hye Young as Kang Hyung Jung
Kim Mu Saeng as Chairman Kang
Kim Young Ran as Ms. Park
Park In Hwan as Eun Soo's father
Kim Min Jung as Ms. Oh
Kim Min Joo as Ahn Jang Mi
---
5. Spring Waltz (2006)
After watching these dramas you'll 100% agree that when it comes to depicting 'Love' old dramas are the best. One such is "Spring Waltz". Released on 6 March 2006 "Spring Waltz" stars Seo Do Young, Han Hyo Joo, Daniel Henney and Lee So Yeon.
"Spring Waltz" story goes like this. Lee Su Ho and Eun Young meet at a remote island and falls in love. Eun So Ho's father had come to the island to run away from debt. Eun Young is the daughter of So Ho's father friend. However, his father leaves him there but Su Ho decides to stay because of Eun Young. Somehow, Su Ho suddenly disappears from the island, while Eun Young is in hospital.
Few years from now, Eun Young is traveling in Austria. There she sees a pianist who looks exactly like Su Ho. His name is Jae Ha. Still, both falls in love, but later a shocking truth is revealed. What is the truth? And can Eun Young find her true love?
Here is the drama cast and characters:-
Seo Do Young as Lee Su Ho/Yoon Jae Ha
Han Hyo Joo as Suh Eun Young/Park Eun Young
Daniel Henney as Phillip
Lee So Yeon as Song Yi Na
Geum Bo Ra as Hyun Ji Sook (Jae Ha's mother)
Jung Dong Hwan as Yoon Myung Hoon (Jae Ha's father)
Kim Hae Sook as Jo Yang Soon (Eun Young's aunt/adoptive mom)
Choi Si Won as Park Sang Woo (Eun Young's cousin)
Choi Ja Hye as Hong Mi Jung (Eun Young's best friend)
Park Chil Yong as Park Doo Sik (Eun Young's father)
Lee Han Wie as Lee Jung Tae (Su Ho's father)
Lee In Sung as Lee Kang Goo (Su Ho's brother)
---
6. Thankyou
An old classic kdrama with a very meaningful and valuable script "Thank You" released on March 21, 2007. It stars Jang Hyuk, Gong Hyo Jin, Seo Shin Ae, Shin Sung Rok and more in the main cast.
"Thank You" tells a warm story of a doctor named Seo Min Ki. He had a girlfriend who died due to pancreatic cancer. Devastated, Seo Min Ki cannot work as a doctor anymore. Just before dying, his girlfriend confesses that she accidentally transmitted an HIV positive blood to a young girl.
Now, Min Ki decides to find that girl and end up working on a small island called Pureun Do. There he meets the girl and her single mother.
Watch On: Viki
Here is the drama cast and characters:-
Jang Hyuk as Min Gi Seo
Gong Hyo Jin as Lee Young Shin
Seo Shin Ae as Lee Bom
Shin Sung Rok as Choi Suk Hyun
Shin Goo as Mr. Lee
Yoo Min Ho as Lee Young Woo
Kim Sung Eun as Seo Eun Hee and more
---
7. Autumn in My Heart (2000)
One of the few old dramas that became the pioneer for the Korean Wave is "Autumn in my Heart". This highest rated drama of its time released on 18 September 2000 starring Song Seung Heon, Song Hye Kyo and Won Bin in the main cast.
"Autumn in my Heart" story starts with the accidental switch of two baby girls into the wrong families. Now in their teenage years, Eun Suh is living happily with her parents and a brother, Joon Suh. She is also popular in school. While, the other girl, Shin Ae lives impoverished and is often jealous of Eun Suh. One day, Eun Suh gets into an accident. Her blood test is done and everything about their accidental switch during childhood comes to light. Now the two girls are sent back to their biological parents and their fate is completely reversed. Now whatever, Eun Suh had is with Shin Ae and vice versa.
Today, in their adulthood, Eun Suh and Joon Suh meet each other almost after 10 years. This time, they develop feelings for each other. But, Joon Suh's friend Tae Seok thinks they are still siblings (he doesn't know about the accidental switch of babies). So, both Eun Suh and Joon Suh date in secret. Later, their parents also oppose their relationship. Can they still be together, or destiny has something else for them?
Watch On: WeTV, Amazon Prime
Here is the drama cast and characters:-
Song Seung Hun as Yun Joon Suh
Song Hye Kyo as Yun/Choi Eun Suh
Won Bin as Han Tae Suhk
Han Na Na as Shin Yu Mi
Han Chae Young as Choi/Yun Shin Ae
Choi Woo Hyuk as young Joon Suh
Moon Geun Young as young Eun Suh
Lee Ae Jung as young Shin Ae
Jung Dong Hwan as Yun Kyo Su (Joon Suh's father)
---
8. Iris
One of the most expensive drama of its time "Iris" stars Lee Byung Hun, Kim Tae Hee, Jung Joon Ho and more in the main cast. It released on 14 October 2009.
"Iris" tells the story of Hyeon Jun and Sa Woo who are the best friends and works in NSS (National Security Service) of Korea. Both of them fall for agent Seung Hee. Sa Woo let Hyeon Jun win the heart of Seung Hee. However after Hyeon Jun goes on abroad mission Sa Woo tries to impress Seung Hee again. Later on an accident causes Hyeon Jun and Seung Hee to an illusion that both of them have died. After a few years, Hyeon Jun comes back to Korea and finds out that a group called "IRIS" is set to stop the two Korea from reuniting.
Watch On: Netflix
Here is the drama cast and characters:-
Lee Byung Hun as Kim Hyeon Jun
Kim Tae Hee as Choi Seung Hee
Jeong Jun Ho as Jin Sa Woo
Kim Seung Woo as Park Cheol Yeong
Kim So Yeon as Kim Sun Hwa
T.O.P as Vick
Kim Young Chul as Baek San
Yoon Je Moon as Park Sang Hyeon and more
---
9. My Lovely Samsoon (2005)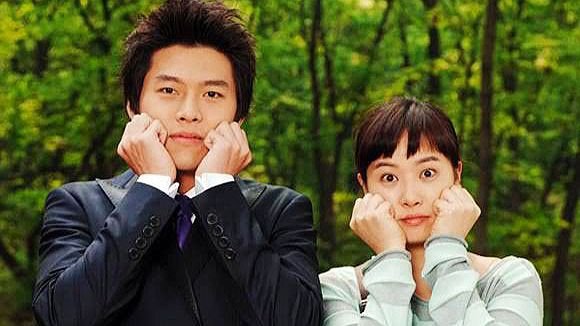 Winning Grand Prize at the two prestigious award ceremonies in Korea, "My Lovely Samsoon" is an old rom-com series that stars Kim Sun A, Hyun Bin, Jung Ryeo Won and Daniel Henney in the main cast. It released on June 1, 2005.
"My Lovely Samsoon" tells the story of a girl named by an old fashioned name, Kim Sam Soon. She is a Baker who bakes delicious pastries and cakes. She also has a boyfriend named Min Hyun Woo. It is Christmas today, and she sees her boyfriend cheating on her. Both break up and Sam Soon decides to remain single.
But, a man named Jin Hun comes into her life right after the breakup. Jin Hun is the restaurant owner of 'Bon Appetit'. He needs a Baker, so he asks Sam Soon for help. She agrees, but their relationship is quite bitter in the starting as they always fight. Slowly, they develop feelings for each other.
Watch On: Viki, WeTV, AppleTV
Here is the drama cast and characters:-
Kim Sun Ah as Kim Sam-soon
Hyun Bin as Hyun Jin-heon
Jung Ryu Won as Yoo Hee-jin
Daniel Henney as Dr. Henry Kim
Kim Ja Ok as Park Bong-sook (Sam-soon's mother)
Lee Ah Hyun as Kim Yi-young (Sam-soon's sister)
Na Moon Hee as Na Hyun-sook (Jin-heon's mother)
---