We all have broken our heart once in our life. It could be fake love or you two just can't be together anymore. And having a broken heart is the worst feeling in the world. We feel like our life has ended, and we won't be able to find true love again.
But don't worry! the following relationship guide kind of kdramas will give you hope. The following dramas give us hope that even if we break our heart we can still get our true love in the future. Also these will give you some best relationship advices and they also goes well for hopeless romantics. So do check out this versatile Korean drama list.
1. Oh My Venus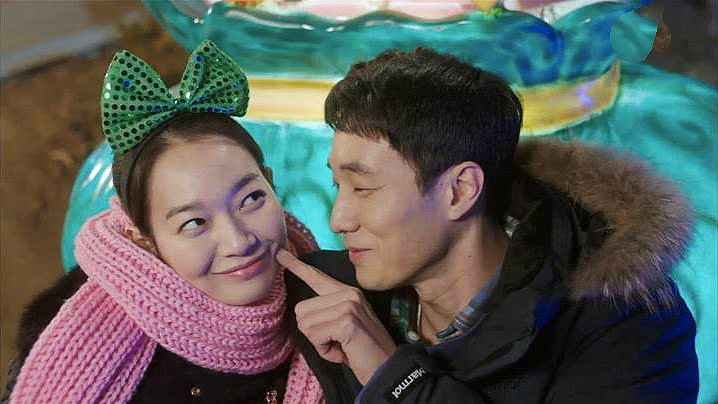 Can you imagine breaking up with your boyfriend after having 15 years of relationship with him, still ending up finding your true love. Well you should. You never know what life holds for you next. Kang Joo-eun got a breakup on her relationship's 15th year anniversary when she was expecting a proposal. Kang Joo-eun was beautiful and was called Daegu Venus in her school where she met her boyfriend, but she didn't care about herself and focused on her studies and ended up being a fat person.
After breakup Kang Joo-eun got determined to change herself into a Daegu Venus again. And the man who fulfilled her wish becomes Kang Joo-eun's destiny. She became beautiful again and also found love again. So don't give up.
---
2. My Secret Romance
My secret romance kdrama starts with a one night stand between the leads. Wait! it is not as bad as you think. Yoo-mi after one night stand breaks her heart, feeling she is following the footsteps of her mother who was a porn actress.
Yoo-mi suffered a lot during her school life due to the profession of her mother. She was convinced that no one would date her and she would never date anyone either. But her destiny was different. The man she had one night stand with came back and wins her heart for real even when Yoo-mi resisted a lot. See! You never know what destiny holds for you.
---
3. Suspicious Partner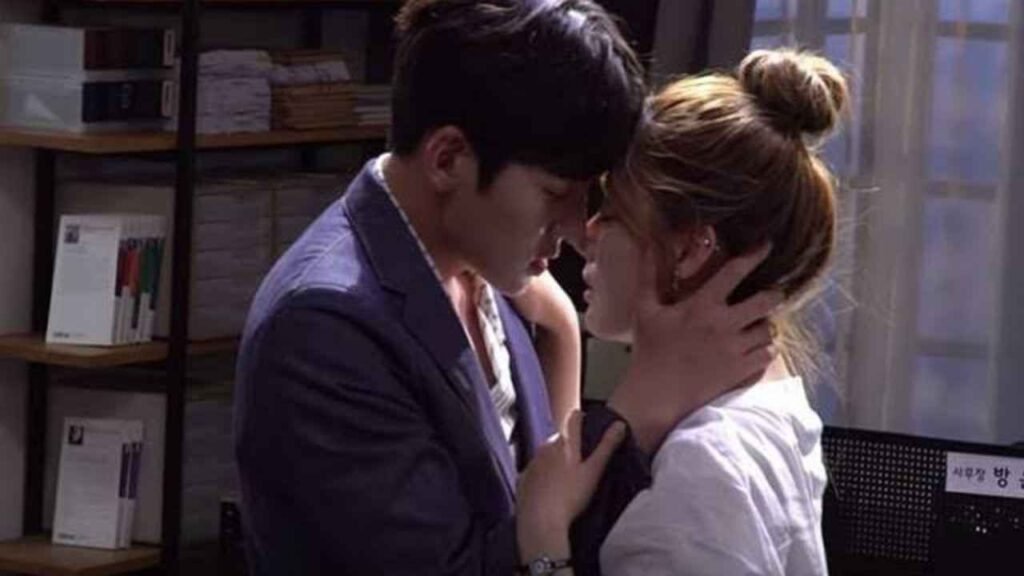 Suspicious partner a.k.a Love in Trouble is a story that revolve around Prosecutors. Eun Bong-hee's boyfriend cheats her with a one night stand. Eun Bong-hee all angry, (in revenge) challenges her boyfriend that she will sleep with the first man she sees on her way.
But thankfully she ends up with Noh Ji-wook who is a smart and handsome prosecutor (who had also gone through the same kind of breakup) understands her and saves her from ending up with a stranger. The rest we know Noh Ji- Wook became her destiny.
---
4. Meloholic
Oh! this one is fun. Meloholic drama has Jung Yun-ho (A member of TVXQ K pop group) as Yoo Eun-ho who is a heart-throb having the special power to read women's minds and Kyung Soo-jin as Han Ye-ri / Han Joo-ri who is a woman with two split personalities.
Yoo Eun-ho was not always a heart-throb. Before getting the powers of reading a women's mind he was a simple guy who broke his heart as his girlfriend cheated him. But soon he finds Han ye-ri and falls in love.
---
5. Age Of Youth 2
Age of youth K drama story revolves around 5 young girls who are roommates.
Age of youth has 2 seasons. In the first season Jung Ye-eun had a breakup. But after breakup her boyfriend becomes all violent. He abuses and kidnaps her. Thankfully she was saved, but the incident left her with some psychological problems. She even took psychological help. But still she was reluctant to talk to strangers and was often scared. In the second season Jung Ye-eun encounters a man with a similar situation like hers and they end up dating each other.
---
6 The Undateables
"The Undateables" showed a love story between Kang Hoon-nam and Yoo Jung-eum. Kang Hoon-nam is a man who is a relationship expert and still doesn't believe in love and Yoo Jung-eum works at a company that helps people in relationships. Both join hands and help people with unique personalities to fall in love.In the end they also fall in love with each other.
The Undateables showed that even though you have some kind of insecurities in you, you still have hope to find love in your life. Everybody has a soul mate, you just need to wait for the right time and for the right person. So cheer up!
---
7. The Third Charm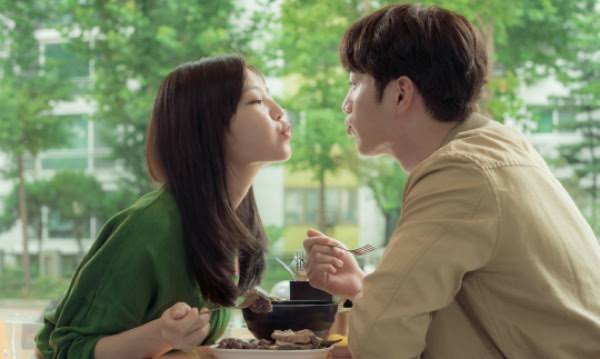 The Third Charm showed twelve-year on and off relationship between On Joon-young and Lee Young-jae. The drama focuses on the real sides of relationships, depicting all the ups and downs one faces when in a relationship. On Joo-young and Lee Young-jae tries so hard for each other after giving another chance to their love. But their opposite personalities always comes in between. So even though they love each other, they had to let go. And when it is the third time, then it is enough. Sometimes there is a limit to everything. Both of them decides to move on.
On Joo-young follows his long time dream of becoming a chef and Lee Young-jae starts a new life with someone else. They do meet each other again but things have changed a lot now. The drama is so real. It tells you that life doesn't move around a single person. Yes you can move on even from the strongest relationship you ever had in your life. With time everything gets better.
---
8. One More Happy Ending
Former girl group member Han Mi-mo who now has a remarriage consulting business, is a divorcee and is actually expecting to marry her fiancée Jeonghoon. But he dumps her with another woman. All broken hearted Han Mi-mo now comes across two men in her life, one of them becomes her destiny in the end. See life will always give you opportunities, so never give up.
Besides, another former girl group member Go Dong-mi is an elementary school teacher and is still single in her 30's. She begins a relationship but the man do fraud with her. She then encounters a young man in her life whom she was reluctant to accept due to the age gap. But the man loved her too much to leave her. You see you are bound to find your destined partner. You just need patience.
---
9. Dating Class
"Dating Class" is a very popular web drama available on YouTube. This drama is totally a relationship guide for you. It is based on an actual university class in South Korea titled "An Introduction to Dating".
Some of the characters in the drama had broken heart and some are just the beginners in the relationships. They all attend the dating class offered by their university. They learn the importance of relationships and how one should love himself first and lots of its and bits are there in each episode which would really give you a lot of tips for a healthy relationship. You must give this short period drama a bit of your time.
---
10. Melting Me Softly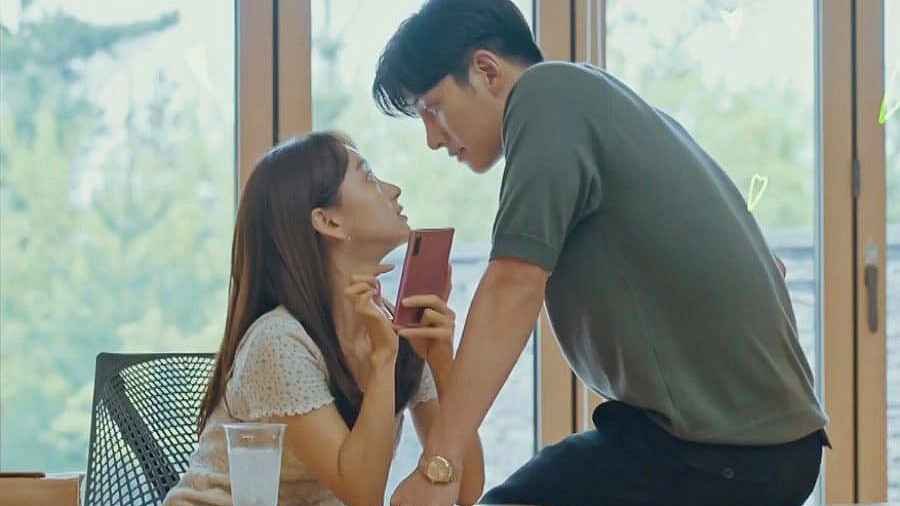 Melting me softly is a sci-fi drama. Ko Mi-ran breaks her heart after she finds that her boyfriend is cheating on him. All angry and for the sake of her brother she decides to go to the frozen experiment with her boss Ma Dong Chan. Ma Dong has a girlfriend whom he is about to marry. But the experiment goes wrong and they woke up after 20 years and now everybody have become old but Ko Mi Ran and Ma Dong Chan remains the same as before.
Upon coming back Ma Dong Chan realize that his girlfriend broke his trust and Ko Mi Ran has moved on very well from her ex. Both Ma Dong Chan and Ko Mi Ran falls in love with each other. So you never know what life holds for you next.
---
So you see in the above Kdramas the main leads had no hope in love yet they found their destined partner.
Follow us on Twitter for daily updates!
So are you broken-hearted right now? Or do you need some relationship advices? Then you must watch these kdramas.
Anneyeong <3