This Korean Drama list is for the dreamers.
We all have a dream. Whether it's big or small, dreams keep us motivated for life. Korean dramas are no different. Here are some of the best Inspiring Kdramas that will uplift you and your journey towards success. In this list, I have compiled every dream possible, from sports to music, from career women to fulfilling your dream when you see no hope of it at all.
If you are also a dreamer like me, you are bound to find these dramas relatable and inspiring. So let's see the:
15 Most Inspiring Korean Dramas To Watch if You are a Dreamer
---
1. Start Up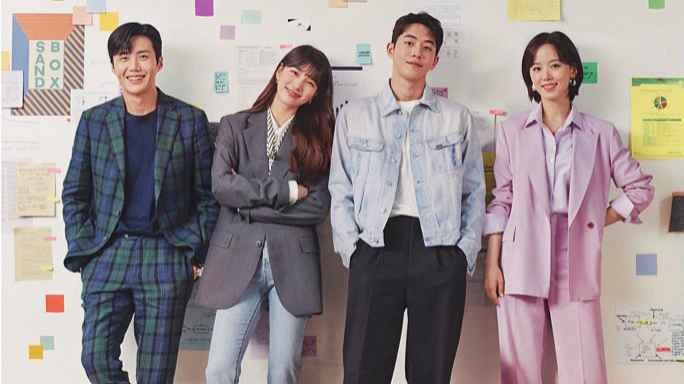 Are you starting your own company?
Or you already have your own business that you started long time ago, if so, then you must watch "Start-Up". It tells the story of two people who dares to start their own company in Korea's Silicon Valley. Seo Dal Mi is a college drop-out who gets inspired from Steve Jobs to start her company. Nam Do San initiated Samsan Tech company which is at loss for 2 years. Both decides to join Sandbox, a company that helps and mentors people who dream to start their own business. "Start-Up" manages to be both inspiring and a swoon worthy drama. It accurately covers all the ups and down that a start-up is likely to face during their journey towards success. And there is a highly engaging love triangle that goes side by side in the series, making it overall an entertaining Kdrama.
Watch On: Netflix
---
2. Itaewon Class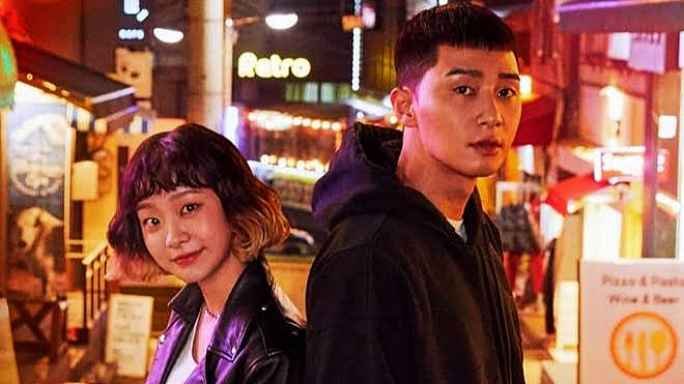 When life gives you lemons, you make lemonade out of it.
"Itaewon Class" is the perfect depiction of the above quote. Park Sae Ro Yi (Park Seo Joon) is the son of the CEO of a food service industry. Unfortunately, his father dies. He decides to kill Jang Geun Won (Ahn Bo-hyun), the son of Jangga Group's founder, to take the revenge of his father's death. However, he gets jailed. When he comes back, he opens a street bar called 'Danbam' in Itaewon. However, he is still naive. The story then continues with the hardships Park Sae Ro Yi faces to get back up and his revenge towards Jangga Group. In the starting Park Sae Ro Yi knows nothing about business however he never gives up. The show is very realistic in depicting the business strategies. It is so inspiring that it will give you goosebumps.
Watch On: Netflix
---
3. Dream High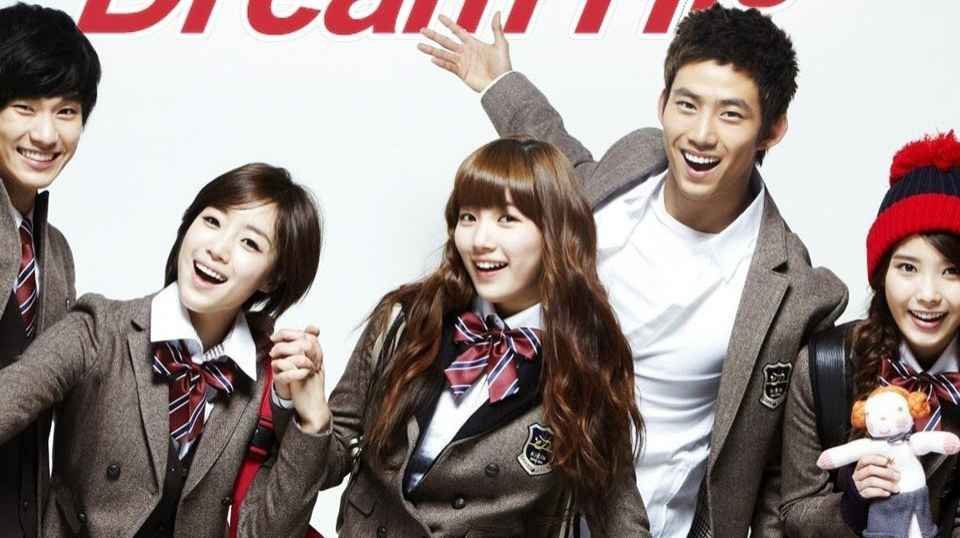 No matter what others say, we must always believe in our dreams.
"Dream High" is a musical drama that tells the story of 6 high school students, each having their personalities and struggles. They dream to become K-pop idols and take the admission in Kirin High School, a school that helps students to become K-pop idols. But all of them are put under poor sections and teachers. However, they learn throughout very well and strengthen their skills. They overcome their weaknesses despite their circumstances. Besides being a drama with a cast full of Korea's top stars today, "Dream High" shows that once you believe in yourself, nothing can stop you from achieving your dreams. You need to stay down to earth and success is only to those who passes all the hurdles and never quits.
---
4. Record of Youth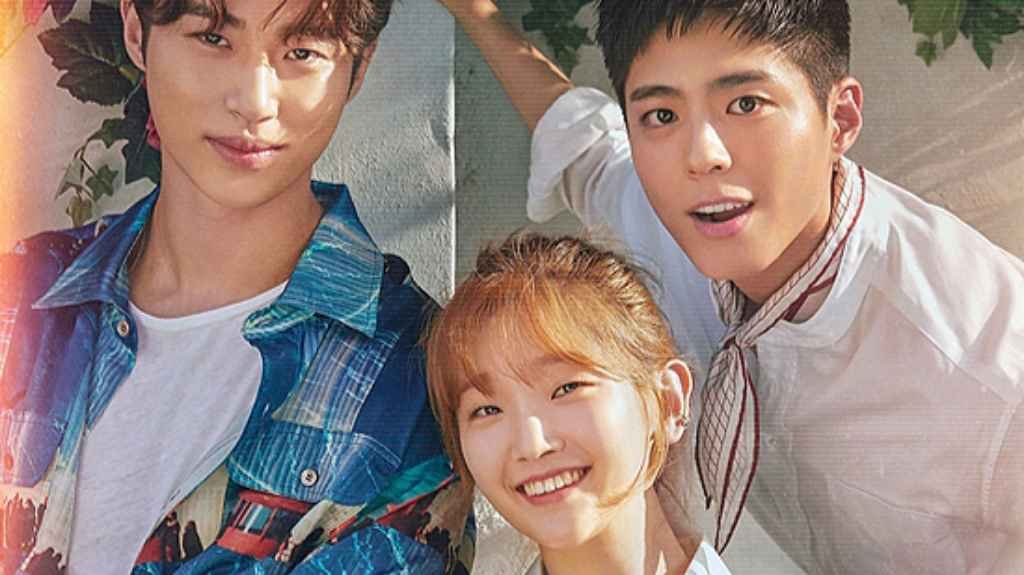 You have a dream, but you can't convince your parents for it.
Well! It gets as hard as it can be. "Record of Youth" tells the story of three individuals in their youth who struggles to make their way to success in this competitive world. Sa Hye Jun, Won Hae Hyo and Ahn Jeong Ha all belongs to different backgrounds and have dreams of their own. Sa Hye Jun who belongs to a middle-class family wishes to become a top actor one day. His friend Won Hae Hyo who also wants to be a successful actor belongs to a rich family. Ahn Jeong Ha aims to become a makeup artist and plans to open her salon. You don't always need to have the privileges of a wealthy background to achieve your dreams. Trust me, with this drama, you'll learn that your passion is enough, and you don't have to sacrifice your values to achieve your dreams.
Watch On: Netflix
---
5. Fight For My Way
It is just never too late to achieve your dreams.
"Fight for My Way" is the reflection of everyday story of anyone out there who are chasing their dreams without having the right backgrounds. It depicts the story of four friends who are almost in their 30s, still chasing after their childhood dreams without having higher education, money, power, and connections.
Ko Dong Man, determined to become a famous taekwondo athlete, but his dream gets shattered into pieces when his hard work loses against money and power. His long-time best friend Choi Ae Ra always wanted to be a television anchor, but today she works at a department store. She is still struggling to become an Anchor.
Their friend Kim Joo Man and Baek Seol Hee who have been in a relationship for years, are now facing a new threat to their relationship. How will they achieve their dreams while struggling to stand in this demanding society?
---
6. Welcome to Waikiki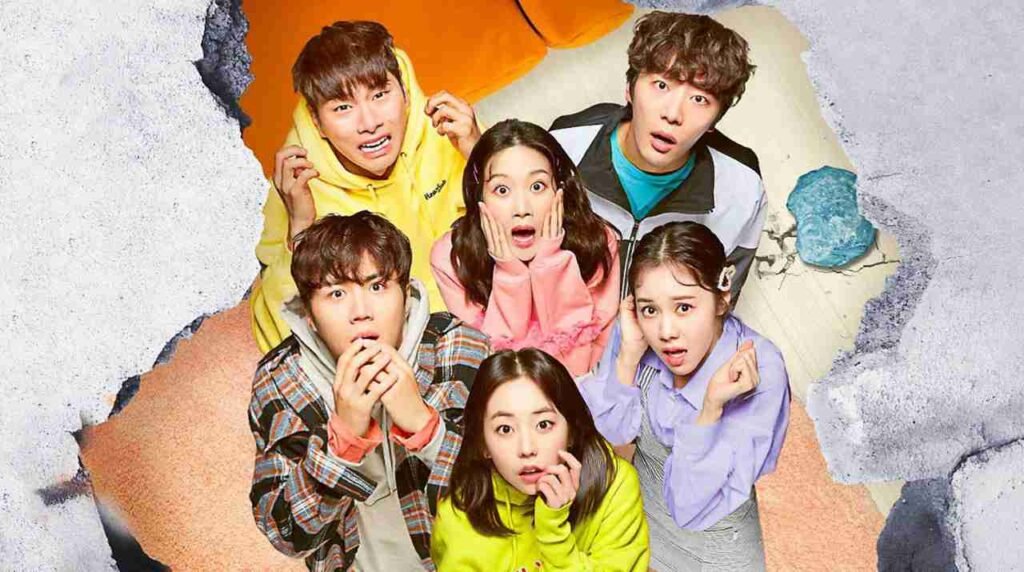 Try and try again until you get succeeded, but always stay happy and cool.
What more do we need, learning about life in a fun way. "Welcome to Waikiki 1" story revolves around 6 individuals who run a guesthouse together. Their guest house is almost failing and a single mother with her baby is ready to make their life even more complicated. With all these troubles in life, they endeavor to fulfill their dreams. Kang Dong Goo wants to become a movie director, but he always faces bad luck. Cheom Joon Ki hopes to become a successful actor, but he is still doing minor roles. And Bong Doo Sik wishes to become a successful scriptwriter, but it is really hard. The drama will make you feel that each one of us is facing the same issues in their lives while full filing their dreams. You are not alone, just hold on and face every problem with a big laugh. There is also a second season of the series.
Watch On: Viki, Netflix, Amazon Prime
---
7. Good Doctor
Societal norms and prejudices can never stop a dreamer.
We all have dreams, even a person with disability. "Good Doctor" tells such story where Park Si On whom has autism spectrum disorder, yet possess extraordinary talent of having a genius-level memory and keen spatial skills, breaks the norms that such cannot become a good doctor. He enters the field of pediatric surgery and later becomes a pediatrician. However, his peers and patients highly doubt that he can be a good doctor. They think he is a soulless robot doctor who cannot connect well with his patients. Now, Park Si On must prove himself as a good doctor for both his patients and peers, who highly doubt his reliability as a doctor. The series was so popular that it even has remakes in various countries. It not only teaches you so many life lessons, but also makes you emotional. His journey to become a good doctor will leave you inspired and motivated.
---
8. Twenty Five Twenty One
Well! We all have dreams, but 'luck' only a few have.
Still, one should never give up. "Twenty Five Twenty One" is a coming of age drama that tells the stories of youth who chose a different path when their dreams were taken away by the IMF financial crisis in South Korea. Na Hee Do is a member of her high school fencing team but because of South Korean financial crisis her team gets disbanded. On the other hand, Baek Yi Jin father's business also go bankrupt. This leads Baek Yi Jin to find some part-time jobs while studying. After going through a hard life, he finally becomes a UBS sports reporter while Na Hee Do becomes a member of Sabre fencing national team. If you are a dreamer, and you are going through a hard time, then this drama will give you a big hug. It is so relatable, specially to the youth and the struggles they face.
Watch On: Netflix
---
9. Extraordinary Attorney Woo
There will be many people who will criticize you and your dreams, but one must always believe in oneself.
A 2022 hit Korean drama "Extraordinary Attorney Woo" shows the successful journey of yet another person with disability who fulfills her dream. It tells the story of 27 years old Woo Young Woo who has a high IQ of 164 but, suffers from autism spectrum disorder. She starts to work as a rookie lawyer at a law firm, where she faces prejudice because of her weirdness and inability to socialize with others. But, she also impresses everyone with her excellent skills to solve cases. Woo Young Woo is such an inspiring character! She often gets criticized by her co-worker due to her disability, but she handles everything so coolly. Her passion for her work and her talent is enough to prove her worth. You'll surely love and be inspired from her.
Watch On: Netflix
---
10. Was it Love?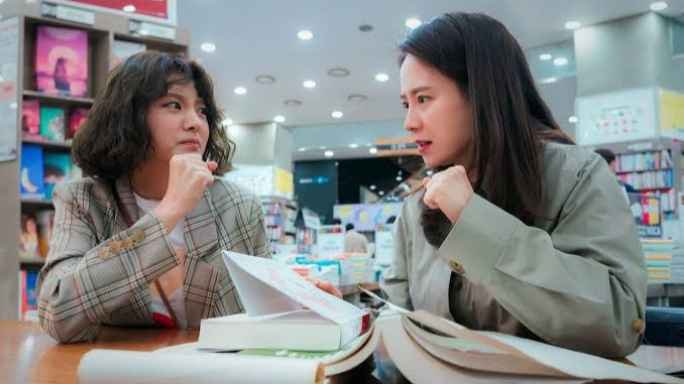 Can a single mom become a producer? Well! Why not?
"Was It Love?" tells the story of Noh Ae Jung who has to leave her University and graduation in between as she becomes pregnant. Now she does a part-time job to support herself. Today, her daughter has grown, and she is looking for a full-time job. Until now, Noh Ae Jung has been single, that 4 men appear in her life, and she finds herself in love again. Three of these men are from Noh Ae Jung's past. Meanwhile, Noh Ae Jung also struggles to become a producer and also take care of her teenage daughter. You would greatly enjoy Noh Ae Jung's strong and passionate character. When one is really passionate towards their dreams, then no tough circumstance can come in between. And "Was it Love?" is a perfect example of it.
Watch On: Netflix
---
11. The Liar and His Lover
Every big dream has a small start.
Another inspiring musical drama is here. "The Liar and His Lover" tells the romance as well as inspiring story of high school girl Yoon Soori Rim who wants to become a singer. So, she starts a band with two of her friends, who are also her classmates. Yoon Soori Rim meets a music composer, Kang Han Gyul and falls in love with him. But, Kang Han Gyul hides his real identity from others. She now starts a career in music and began to discover Han Gyul lies. Besides having a remarkable romance storyline and beautiful osts "The Liar and his Lover" also focus on music that follow the struggles of singers and bands. It also highlights the difficult world of the music industry. As you watch everything in the series, you'll find that you get connected to the characters and their journey of love and success.
Watch On: Viki
---
12. Navillera
Once again, it is never late to pursue your dreams, even when you are at the end phase of your life.
Your journey towards success becomes less struggling if you have someone to share it with. Navillera tells a gorgeous yet inspiring story of a 23-year-old man and a 70-year-old man who helps each other through the harsh realities of life and achieve their dreams. Shim Deok Chool is a 70-year-old man who just retired from his post office job. He decides to fulfill his lifelong dream of becoming a ballet dancer. However, he faces criticism from his family. Ignoring it, he joins a ballet company. There he meets Lee Chae Rok who is a 23-year-old man, with amazing talent in ballet. He got this talent from his late mother. However, his dream of becoming a ballet dancer seems to be in trouble due to financial crisis. Both Lee Chae Rok and Shim Deok Chool help each other on their journey to achieve their dreams and also develops a wonderful friendship.
Watch On: Netflix
---
13. Search WWW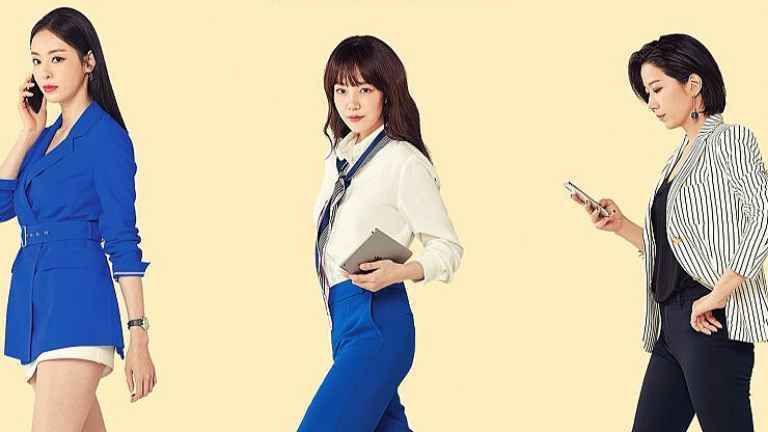 An outstanding series that inspires the working women of today!
"Search WWW" tells the story of three 21st century women almost in their 30s working at the top two competitive web portal companies. Bae Ta Mi who works at Unicon has dedicated her entire life to make it the country's biggest IT company. However, she gets betrayed by her former mentor Song Ga Kyung. Now she is jobless and decides to join the Unicon's biggest competition, Baro. There she takes help of Cha Hyun, the company's director, and decides to take her revenge. This drama is a must-watch for a career-driven woman. It's strong female characters will become like a mentor for your dreams. The series has a thoughtfully written script which is also quite uplifting. It is definitely different from many other dramas out there.
Watch On: Amazon Prime, Netflix, Viki
---
14. Because This Is My First Life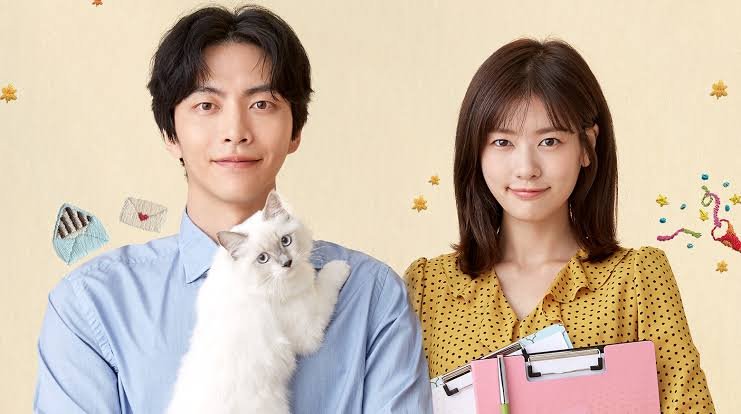 First time of anything is always difficult.
This series highlights that time of our life when we just begin to dream and everything that is happening in our life is our first experience. And it can be tough. In this series, we are introduced to the life of 6 individuals, each having unique personalities and their dreams they wish to fulfill. One wants to follow her passion, one intends to become a CEO, while the other simply wishes to become a wife. Dreams can be of any shape, and "Because this is my first Life" is an absolute relating drama. You'll absolutely find one character that you can relate to. However, the drama is centered around love story of a computer designer Nam Se Hee and an assistant screenwriter Yoon Ji Ho. Both are almost in their thirties and have their reasons for not marrying. Somehow, they end up being the roommates and marrying each other with terms and conditions.
---
15. Hot Stove League
I have tried to compile every possible kind of dream in this inspiring Korean drama list, except for one.
And this one is related to sports. "Hot Stove League" tells the story of a baseball team that is getting last position in the league for the past few years. Se Young is the youngest head of the management team of Dreams (Baseball Team). Even though her team continues to loose, she is still passionate for the team and believes in them. One day, their new general manager Seung Su is hired, who has zero experience in baseball. So far Seung Su has only lead unpopular teams. This award-winning drama is much more than just a sports drama. It tells the emotional and struggling journey of each character. It is really uplifting to see the team members overcome their fears and weaknesses and achieve their dreams.
---