If it is meant to be, then it'll be!
Nothing compares to this quote than enemies to lovers, Korean dramas. No matter what, whether they are enemies from birth or they just have personalities that don't match; when it is meant to be, then these enemies are sure to fall in love.
These kinds of Kdramas have spectacular chemistry between the leads. It is spicy yet sweet. Ohhh! You'll beg for them to make up soon. You find them having their worst first encounters, but the viewers can feel the spark right there.
So, what are you waiting for, let's find out some:
*Spicy* Enemies to Lovers Korean Dramas That You Need To Watch Right Now
---
Suspicious Partner –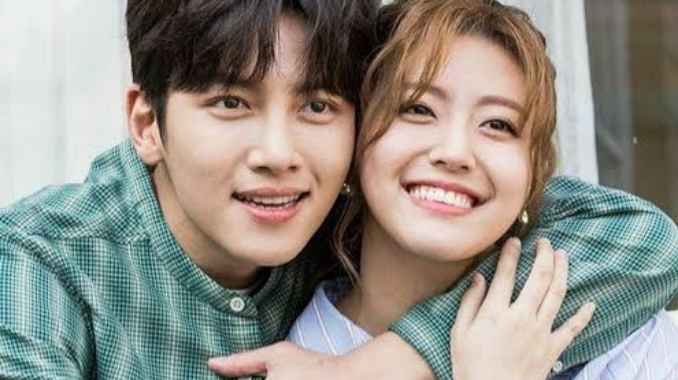 "Suspicious Partner" tells a complicated love story of Noh Ji Wook, an intelligent and handsome lawyer in Sunho district and Eun Bong Hee, a prosecutor trainee at Ji Wook's office. Suddenly, one day, Eun Bong Hee becomes the suspect of her ex-boyfriend's murder, as his dead body was found at her house. Although their first encounter wasn't that pleasant, but Ji Wook defended her and during the process she falls for him. But he didn't accept her feelings. Later Ji Wook finds that he too has feelings for her but again swayed by the fact that Bong Hee's father might be involved in the death of his parents. Can their romance bloom in between the tension of their past and present?
Watch On: Netflix, Viki, WeTV, Disney+
Here is the drama cast and characters :-
Ji Chang Wook as No Ji Wook
Nam Ji Hyun as Eun Bong Hee
Choi Tae Joon as Ji Eun Hyuk
Kwon Na Ra as Cha Yoo Jung
Kim Ye Won as Na Ji Hae
Chansung as Jang Hee Joon
Jang Hyuk Jin as Officer Bang and more
---
2. Love to Hate You –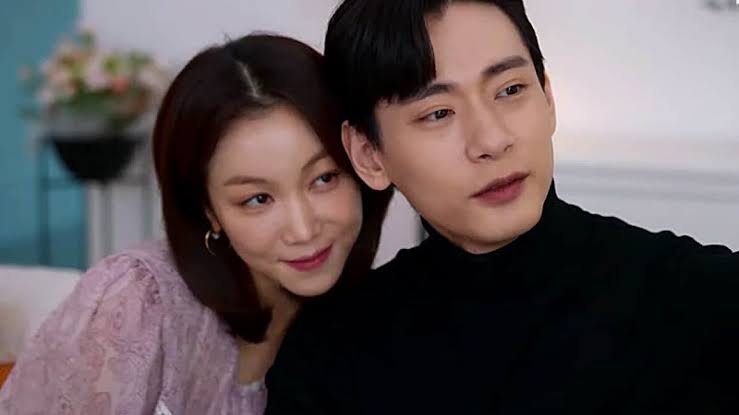 "Love to Hate You" tells the story of Yeon Mi Ran, a rookie attorney at a law firm. She is not interested in dating men and hates losing to men. Nam Kang Ho is an A-list actor in the entertainment industry. He is quite popular in South Korea due to his handsome appearance, smartness, and kindness. But he has trust issues when it comes to women. For both of them, love means nothing, and their first encounter was not pleasant either. But, what can they do when their fates are intertwined together as they are forced to date each other. And here starts the battle of love.
Watch On: Netflix
Here is the drama cast and characters :-
Kim Ok Bin as Yeo Mi Ran
Yoo Teo as Nam Kang Ho
Kim Ji Hoon as Do Won Joon
Go Won Hee as Shin Na Eun
Lee Joo Bin as Oh Se Na
Kim Sung Ryung as Choi Soo Jin and more
---
3. It's Ok That's Love –
"It's Okay, That's Love" tells the love story of a novelist and psychiatrist. Jang Jae Yeol is a best-selling novelist and a radio DJ. He mainly writes mystery novels. However, due to his cruel past and guilt, he developed obsessive compulsive disorder. Ji Hae Soo is a psychiatrist on her first year of fellowship. She is passionate towards her job, and she takes well care of her patients. One day, they both meet at a talk show. They had a heated debate and refused to give in to each other. Somehow, they end up becoming roommates. Things are not going well for them, but slowly they realize that they are more compatible than different. Both Jang Jae Yeol and Ji Hae Soo end up healing each other, however later Jae Yeol's mental health becomes serious.
Watch On: Apple TV, Disney+, WeTV, Amazon Prime and Viki
Here is the drama cast and characters :-
Jo In Sung as Jang Jae Yeol
Gong Hyo Jin as Ji Hae Soo
Sung Dong Il as Jo Dong Min
Lee Kwang Soo as Park Soo Gwang
Jin Kyung as Lee Young Jin
Lee Sung Kyung as Oh So Nyeo
Do Kyung Soo as Han Gang Woo and more
---
4. Secret Garden –
It tells the story of near to perfect but eccentric CEO Kim Joo Won and stunt-woman Gil Ra Im. Joo Won confuses Ji Won as actress in his first meeting. Even though they didn't make a good first impression, Joo Won gets attracted to Ra Im. Joo Won can't get her out of his mind. Now he starts to find ways to approach her, but because of his jerk personality he gets turned down with a slap. Soon after drinking a wine their bodies switches and here starts the main plot of the drama with blooming romance and funny scenes.
Watch On: Netflix, Viki, Apple TV, WeTV
Here is the drama cast and characters :-
Ha Ji Won as Gil Ra Im
Hyun Bin as Kim Joo Won
Yoon Sang Hyun as Oska
Kim Sa Rang as Yeun Sul
Phillip Lee as Im Jong Soo
Lee Jong Suk as Han Tae Sun
Yoo In Na as Min Ah Young and more
---
5. Hyena –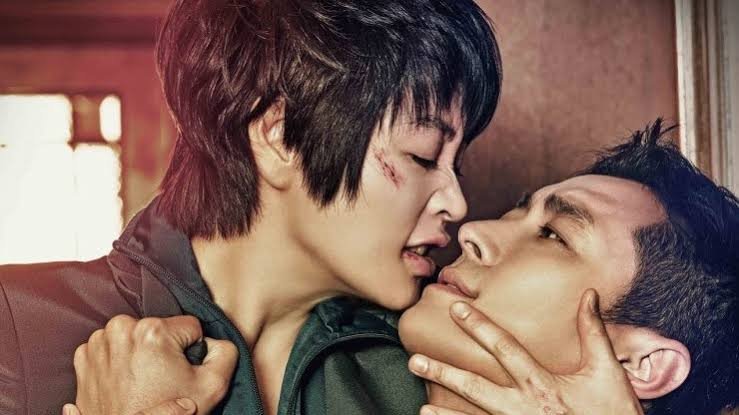 Kdrama "Hyena" tells a love-hate relationship story between two rivals at a law firm who only works for the rich people. The two lawyers are Jung Geum Ja and Yoon Hee Jae. They both work for the top 1% people of society. Jung Geum Ja chases success and she will do anything to win her highest paying cases. Yoo Hee Jae is similar who can do anything to win his highest paying cases. Although Yoo Hee Jae is intelligent but he gets outsmart by Jung Geum Ja many times. The drama also focus on how law can be manipulated for the rich and powerful. It is quite interesting to witness if their love can bloom between their rivalry or not?
Watch On: Netflix
Here is the drama cast and characters :-
Kim Hye Soo as Jung Geum Ja/ Jung Eun Yeong
Ju Ji Hoon as Yoon Hee Jae
Choi Won Young as Gong Hyeon Guk
Park Se Jin as Boo Hyeon Ah
Jeong Ji Hwan as Na Hi Joon and more
---
6. Secret Love –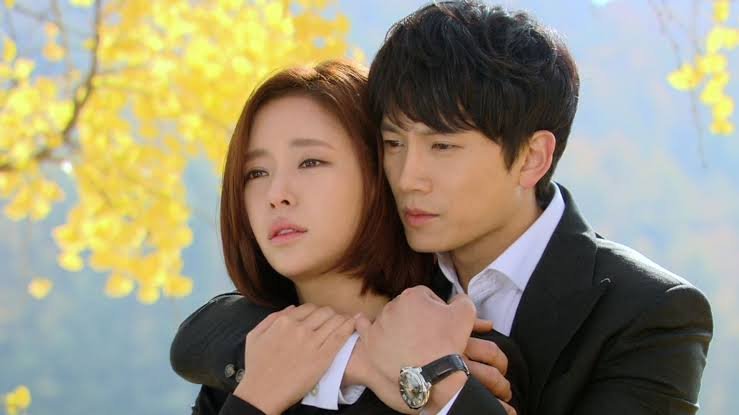 "Secret Love" tells the story of Yoo Jung who takes the blame of her boyfriend for a hit-and-run murder case. She even goes to the jail for it while hiding the truth. Now, the person who got killed in the hit and run murder case was Min Hyuk's girlfriend. Min Hyuk is a chaebol who is of cold nature. When he finds out that Yoo Jung is the woman who killed his girlfriend he decides to take revenge from her. Meanwhile, Yoo Jung's boyfriend betrays her. As Yoo Jung and Min Hyuk encounters, secrets comes out and gradually they start understanding each other well. Can these rivals turn into lovers?
Watch On: Viki, Apple TV
Here is the drama cast and characters :-
Ji Sung as Jo Min Hyuk
Hwang Jung Eum as Kang Yoo Jung
Bae Soo Bin as An Do Hoon
Lee Da Hee as Shin Se Yeon
Kang Nam Gil as Kang Woo Chul
Choi Woong as Choi Gwang Soo
Song Min Kyung as Jo Min Joo
---
7. My Lovely Samsoon –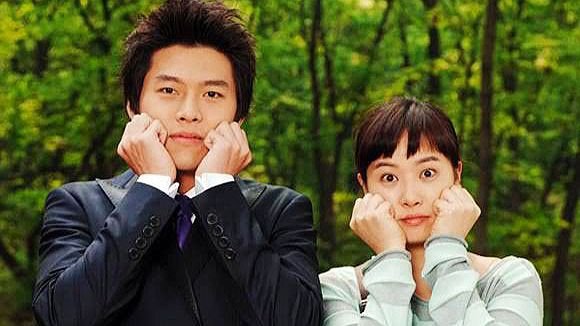 "My Lovely Samsoon" tells the story of a girl named by an old fashioned name, Kim Sam Soon. She is a Baker who bakes delicious pastries and cakes. She also has a boyfriend named Min Hyun Woo. It is Christmas today, and she sees her boyfriend cheating on her. Both break up and Sam Soon decides to remain single. But, a man named Jin Hun comes into her life right after the breakup. Jin Hun is the restaurant owner of 'Bon Appetit'. He needs a Baker, so he asks Sam Soon for help. She agrees, but their relationship is quite bitter in the starting as they always fight. Slowly, they develop feelings for each other.
Watch On: Viki, WeTV, AppleTV
Here is the drama cast and characters :-
Kim Sun Ah as Kim Sam-soon
Hyun Bin as Hyun Jin-heon
Jung Ryu Won as Yoo Hee-jin
Daniel Henney as Dr. Henry Kim
Kim Ja Ok as Park Bong-sook (Sam-soon's mother)
Lee Ah Hyun as Kim Yi-young (Sam-soon's sister)
Na Moon Hee as Na Hyun-sook (Jin-heon's mother) and more
---
8. Clean with passion –
"Clean With Passion" story is about a man who has a disease called mysophobia (fear of germs) and a woman who is completely opposite to that disease. The drama will focus on their interactions and falling in love with each other. A story of two totally opposite personalities where one is cleaning obsessed and the other is hella messed and untidy. Gil Oh Sol, a messy girl who doesn't care about cleanliness, got a job at a cleaning company. There her boss, Jang Seon Gyeol is a cleaning freak. When the two meet each other a lot of fights happen. But can their bickering chemistry turn into a romantic one?
Watch On: iQIYI, Viki, Apple TV, WeTV, Netflix
Here is the drama cast and characters :-
Yun Kyun Sang as Jang Sun Gyeol
Kim Yoo Jung as Gil O Sol
Song Jae Rim as Choi Ha In / Choi Daniel
Kim Hye Eun as Cha Mae Hwa
Yoo Sun as Secretary Gwon
Lee Do Hyun as Gil O Dol
Min Do Hee as Min Joo Yeon and more
---
9. A Love to Kill –
"A Love To Kill" will tell the story of a highly skilled K-1 Fighter Kang Bok Gu who grew up in a foster home. One day, he decides to become a private bodyguard of Cha Eun Seok who is a talented actress. He does so, so that he can take revenge of his brother. Before becoming an actress, Cha Eun Seok and Kang Bok Gu's brother Min Gu were in a relationship. Somehow, Eun Seok is forced into an engagement with a heir of a large conglomerate. As a result, Min Gu decides to take his life. However, he failed to do so and goes in a vegetative state (when a person is awake but is showing no signs of awareness). Now, thinking that Eun Seok broke up with his brother after gaining sucess, each day Bok Gu plans his revenge on Eun Seok. Meanwhile, he also seems to be growing feelings for her day by day.
Watch On: Viki, Amazon Prime
Here is the drama cast and characters :-
Rain as Kang Bok Gu
Shin Min Ah as Cha Eun Seok
Kim Sa Rang as Han Da Jung
Lee Ki Woo as Kim Joon Sung
Kim Young Jae as Kang Min Ki
Na Yoon as Park Mi Suk
Lee Min Hyuk as Cha Jae Seok and more
---