We all have a detective inside! And what's better than a crime-investigation Korean drama that'll surely wake that detective inside you.
With each episode filled with suspense, drama, and emotional highs and lows, you'll be glued to your screen as you follow the twists and turns of each case.
From the mind-boggling "Tunnel" to the heart-pumping "Voice", Korean dramas offer a unique and refreshing take on crime investigations, delving deep into the complexities of the criminal justice system. So if you're ready for a thrilling ride, grab some popcorn and get ready to immerse yourself in the world of crime investigation Korean dramas.
---
1. Mouse
"Mouse" tells the story of a brave and honest rookie police officer, Jung Ba Reum. He is happy with his work and life until one day a cruel serial murder case shakes his world. The whole nation is in fear as the serial killer is always one step ahead from the police, and he still roams freely. Ba Reum and his partner Go Moo Chi somehow tracks the killer. He nearly had a life-threatening incident with the killer, but after meeting him, Ba Reum life changed forever. He and his partner now try to find the reason for a person to become a serial killer. And can a psychopath be identified at a young age or even in the mother's womb?
Watch On: Viki, Apple TV
Here is the drama cast and characters:-
Lee Seung Gi as Jung Ba Reum
Lee Hee Joon as Ko Moo Chi
Park Ju Hyun as Oh Bong Yi
Kyung Soo Jin as Choi Hong Joo
Woo Ji Hyun as Koo Dong Goo
Ahn Jae Wook as Han Seo Jun
Kim Jung Nan as Sung Ji Eun
Kwon Hwa Woon as Sung Yo Han
---
2. Voice
"Voice" is a crime thriller drama with a total of 4 seasons that centers around the theme of an emergency call center and dispatch team who solve crime cases by hearing the voices. The story follows Kang Kwon Joo, a skilled voice profiler who works at the emergency call center. She has unbelievable psycho-acoustics skills. When her father is murdered, she teams up with Detective Moo Jin Hyuk, who has a personal vendetta against the serial killer, to solve the case. Together, they make a team called "Golden Time". The Golden team solves the cases by the phone calls received through the emergency service line, by picking up every little detail and clue they can. They try to solve a series of crimes that involve a psychotic killer who is responsible for killing their loved ones as he taunts them with chilling phone calls.
Watch On: Netflix, Amazon Prime
Here is the drama cast and characters:-
Jang Hyuk as Moo Jin Hyuk
Lee Ha Na as Kang Kwon Joo
Lee Jin Wook as Do Kang Woo
Song Seung Heon as Derek Jo
Yesung as Oh Hyun Ho
Son Eun Seo as Park Eun Soo
Kim Jae Wook as Mo Tae Goo
---
3. Investigation Partners
"Investigation Partners" is a legal drama having 2 seasons that explores the legal system and forensic science where a forensic doctor and prosecutor work together to solve difficult crime cases. Eun Sol is a rookie prosecutor working in the 8th Eastern District. She comes from a wealthy family and uses her photographic memory to solve cases. Baek Beom is a veteran forensic doctor with 10 years of experience. He is known for his eccentric and picky personality who doesn't like to talk much. Somehow, both team up to solve cases that are considered difficult to solve. They also face challenges in their personal lives that affect their work and, ultimately, their ability to solve the cases.
Watch On: Netflix, Prime Video, Viki
Here is the drama cast and characters:-
Jung Jae Young as Baek Beom
Jung Yoo Mi as Eun Sol
Park Eun Seok as Kang Hyun
Oh Man Seok as Do Ji Han
No Min Woo as Jang Chul/ Dr. K
Lee Yi Kyung as Cha Soo Ho
Ahn Suk Hwan as No Han Shin
---
4. Tunnel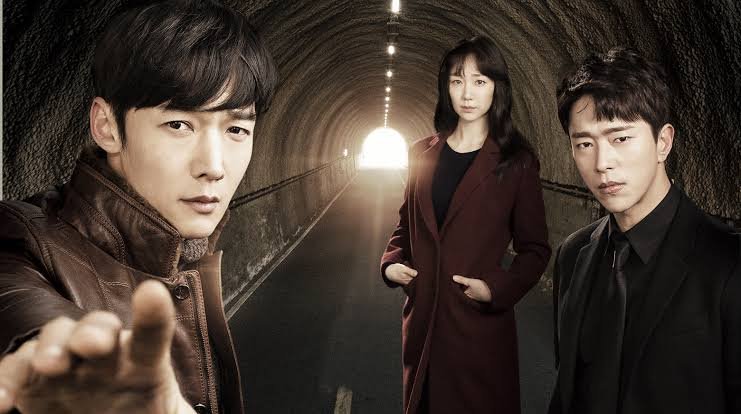 "Tunnel" is a time-travel thriller crime investigation Korean drama that follows the story of a highly skilled detective, Park Kwang Ho living in 1986. He becomes the in charge of a serial homicide case that has shocked the country. One day, while chasing the serial killer, he passes through a tunnel. Later, he finds that he has time travelled to 2016, on the other side of the tunnel. There he finds a similar serial killing case from his time and figures out that the killer has resumed the killings. Park Kwang Ho then joins hands with detective Kim Sun Jae and the professor of Criminal Psychology,Shin Jae Yi to solve the case. Meanwhile, he must also navigate the challenges of being stuck in the future and trying to find a way back to his own time.
Watch On: Viki, WeTV, Amazon Prime
Here is the drama cast and characters:-
Choi Jin Hyuk as Park Kwang Ho
Yoon Hyun Min as Kim Sun Jae
Lee Yoo Young as Shin Jae Yi
Jo Hee Bong as Jeon Sung Sik
Kim Byung Chul as Kwak Tae Hee
Kang aki Young as Song Min Ha
Lee Shi Ah as Shin Yeon Sook
Cha Hak Yeon as Park Gwang Ho
---
5. Lawless Lawyer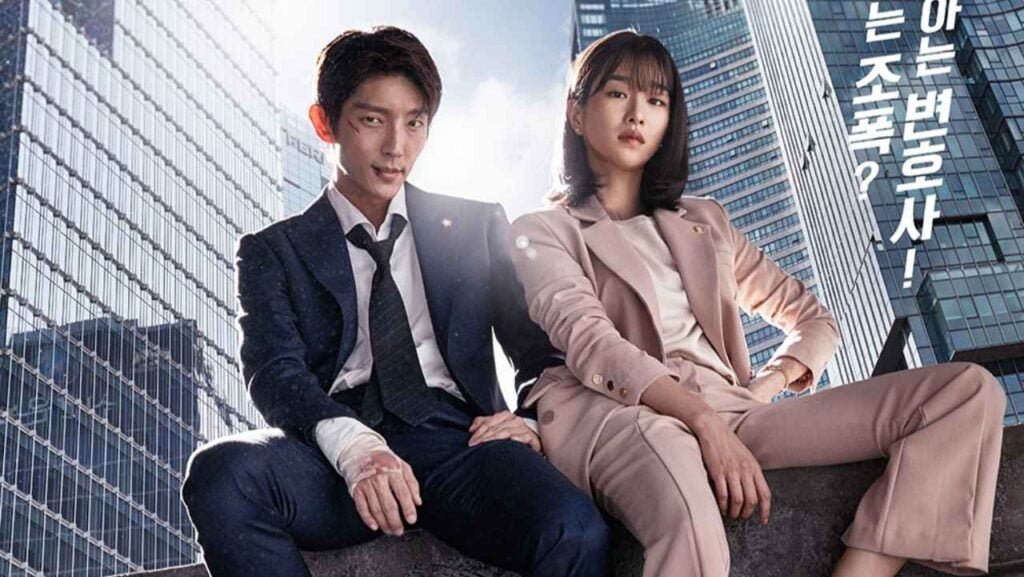 "Lawless Lawyer" story revolves around Bong Sang Pil who grows up living a gangster life, but an accident made him determined to be a lawyer. After becoming a lawyer, he goes after corrupt people in power who think that the law is their toy. Meanwhile, Ha Jae Yi is also a lawyer, but her license gets cancelled after she hits a Judge. She then starts working for Sang Pil as she needs to pay her father's debts. They both get involved with the cases of corrupt people and join hands together to fight for the justice.
As he tries to solve a personal vendetta, he discovers the truth about his past and the reason behind his father's death.
Here is the drama cast and characters:-
Lee Joon Gi as Bong Sang Pil
Seo Ye Ji as Ha Jae Yi
Lee Hye Young as Cha Moon Sook
Choi Min Soo as Ahn Oh Ju
Cha Jung Won as Kang Yeon Hee
Choi Dae Hoon as Seok Gwan Dong
Ahn Nae Sang as Choi Dae Woong
---
6. Beyond Evil
The drama follows the story of two police officers who are willing to break the law to find the serial killer. Formerly, a skilled detective, Lee Dong Shik now works at the Manyang police station and is demoted to perform the menial and laborious duties. Han Joo Won who comes from a well-known family, also, joined the Manyang police department. He is instructed to work with Lee Dong Shik as his superior. Joo Won is not just an attractive person, but also a brilliant investigator who hides some secrets. Although both disagree with one another on many terms, they have to work together as a team when a similar serial murder case that happened 20 years ago comes to the police station. As they work to solve this case, many secrets unfold in front of them.
Watch On: Viki, Netflix and Disney+ Hotstar
Here is the drama cast and characters:-
Shin Ha Kyun as Lee Dong Shik
Yeo Jin Goo as Han Joo Won
Choi Dae Hoon as Park Jung Je
Kim Shin Rok as Oh Ji Hwa
Choi Sung Eun as Yoo Jae Yi
Choi Jin Ho as Han Ki Hwan
Heo Sung Tae as Lee Chang Jin
Chun Ho Jin as Nam Sang Bae
Nam Yoon Su as Oh Ji Hoon
---
7. Stranger
"Stranger" is a legal thriller drama that follows the story of Hwang Shi Mok, a prosecutor who has a condition that prevents him from feeling emotions. While solving one case of a murder, he gets assisted by police officer Han Yeo Jin. As they try to uncover the truth, they face challenges from powerful people who are trying to stop them from getting to the bottom of the case. They both then team up to solve the case and remove the corruption within the police department and political intrigue.
Watch On: Netflix, Disney+, Prime Video, iQIYI
Here is the drama cast and characters:-
Cho Seung Woo as Hwang Si Mok
Bae Doona as Han Yeo Jin
Lee Joon Hyuk as Seo Dong Jae
Yoo Jae Myung as Woo Tae Ha
Shin Hye Sun as Young Eun Soo
Lee Kyu Hyung as Kang Won Chul
Song Ji Ho as Park Soon Chang
Yoon Se Ah as Lee Yeon Jae
---
8. You're All Surrounded
"You're All Surrounded" is centered around the journey of 4 rookie detectives, Eun Dae Gu, Eo Soo Sun, Park Tae Il and Ji Gook towards proficiency. They are assigned to work together in a busy police station. Kim Ji Yong unfortunately witnessed his mother's murder when he was young. Left alone, Ji Yong runs away and changes his identity to Eun Dae Gu. After he grew up, he becomes a detective and joins the Violent Crime Unit led by detective Seo Pan Suk. Suspecting Seo Pan Suk being involved in his mother's death Kim Ji Young spies him. It shows the trials and tribulations of the young detectives as they learn the ropes of police work and solve cases. Along the way, they face personal challenges and develop strong bonds with each other.
Here is the drama cast and characters:-
Lee Seung Gi as Eun Dae Gu
Cha Seung Won as Seo Pan Seok
Go Ara as Eo Soo Sun
Ahn Jae Hyun as Park Tae Il
Park Jung Min as Ji Kook
Seo Yi Sook as Kang Seok Soon
Oh Yoon Ah as Kim Sa Kyung
Sung Ji Ru as Lee Eung Do
---
9. Catch the Ghost
"Catch the Ghost" is a romantic comedy-drama that centers around a subway police unit that catches criminals who target commuters. The story follows Yoo Ryung, a passionate rookie police officer, who joins the subway police unit to catch a serial killer known as the 'Subway Ghost'. The killer has been targeting women on the subway. Yoo Ryung solves cases with a different perception than others, mainly by using supernatural abilities. She also needs to find her missing twin sister, whom she thinks has become a victim of the 'Subway Ghost'. Yoo Ryung partners with Go Ji Seok, a by-the-book senior officer, who is her complete opposite. Together, they solve crimes and develop a romantic relationship while navigating the challenges of their personal and professional lives. The drama also explores themes of family, friendship, and teamwork.
Watch On: AppleT V
Here is the drama cast and characters:-
Moon Geun Young as Yoo Ryung
Kim Seon Ho as Go Ji Seok
Jung Yoo Jin as Ha Ma Ri
Ki Do Hun as Kim Woo Hyuk
Jo Jae Yoon as Lee Man Jin
Ahn Seung Kyoon as Kang Soo Ho
Lee Joon Hyuk as Chief Kong
---
So, did you find your next Korean drama to watch? I'm sure these crime-investigation Korean dramas will give you a fun ride with their enthralling cases to solve.