Most of the Korean drama fans love to watch a fairy tale like drama where the lead guy is rich and the girl is poor and often ask for recommendations. So here I'm going to recommend you some best Rich Guy/Poor Girl dramas as this is the most loved cliché of kdrama world.
–Written With ❤️ By Nishma Saini
1. The Heirs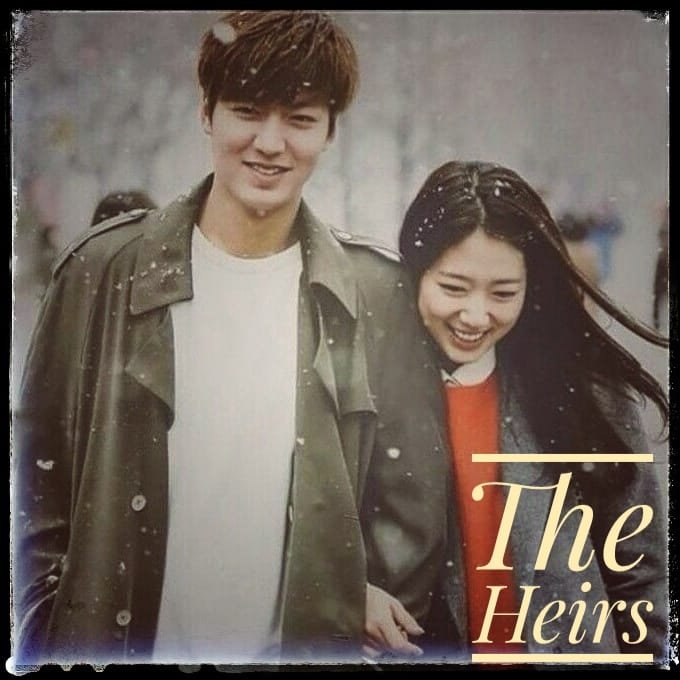 ‌About The Heirs….. Where should I start…. Ok, Normally the character of a rich heir is supposed to be rude, arrogant and overbearing but here the character of male lead is far different from this cliché. He is cute, funny, charming, caring and over possessive.
Kim Tan (Lee Min-ho), a rich heir, lives in the US where he first met Cha Eun-sang (Park Shin-hye), daughter of his family's housekeeper who visits to the US to meet her sister. He falls for her at first sight and started to chase her passionately after coming back from US. On the other hand Yoo Rachel (Kim Ji-won), a rich heiress of RS international company, is fiancée of Kim Tan. A complicated love triangle starts when Choi Young-do (Kim Woo-bin), heir of Zeus Hotel Group who is better known for his cold and violent behavior also falls for Cha Eun-sang. The background family relations of leading characters are complicated to a point that is seriously hilarious and quite interesting too.
Many people say that they watched this drama for Lee Min-ho but ends up falling for Kim Woo-bin, yes that's true because the character of Choi young-do is so damn outstanding. He's cold, smart, funny and kind too. There is also a secondary couple Lee Bo-na and Chan So-young which is hilarious and cute. Overall this is a high-end star cast drama with an amazing plot. It is not only worth watching drama, but it also has rewatch value. And if you are looking for a drama full of craziness, full of funny scenes and cute moments this is all you need and of course you would not regret watching.
---
‌2. Boys Over Flowers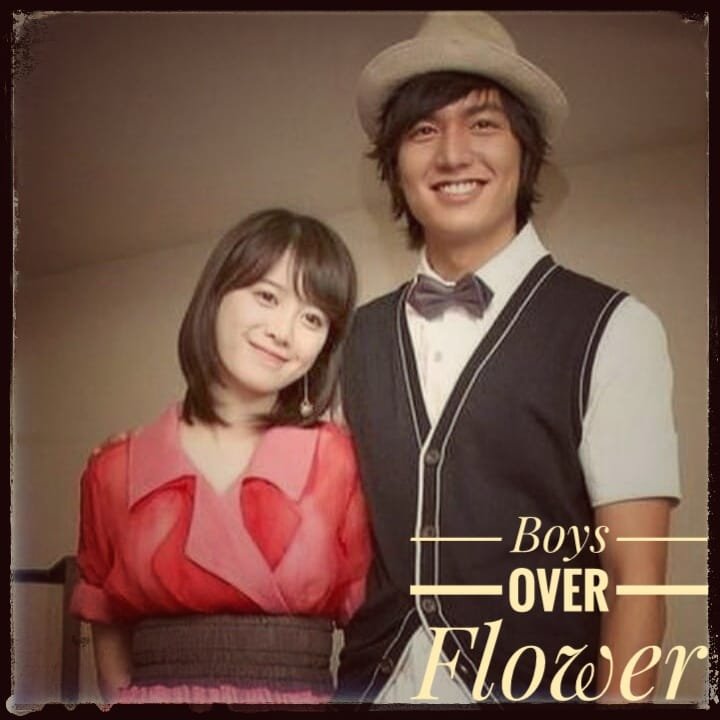 Boys over Flowers is an all-time hit drama of Korean drama world and famous in many other countries as well. It's a story about Geun Jan-di (Ku Hye-sun), an ordinary but smart girl who suddenly got admission at prestigious Shinhwa school. She is the daughter of a family who runs the business of dry cleaning. She is a very kind and down to earth girl. But problems starts chasing her when she encounters Gu Jun-pyo (Lee Min-ho) the leader of F4, the most popular group of the school. Somehow she gets on his nerves, so Jun-pyo decides to bully her. But eventually ends up falling for her. But Gan-di had feelings for Yoon Ji-hoo (Kim Hyun-joong), a member of F4 and a close friend of Jun-pyo. Later things started to change and Gan-di develop feelings for Jun-pyo.
Coming to the characters I think every character played his/her role well and there is a character named Gu Jun-hee (Jun-pyo's elder sister), I think she is the best elder sister ever who knows how to control a troublemaker like Jun-pyo and also supports him in his love life. This is totally a fairy tale drama when suddenly 4 handsome princes came into the life of an ordinary girl and turns her into a Cinderella, so everyone should watch this drama.
---
3. Uncontrollably fond
The only Rich man/Poor women category drama that is funny but hysterically sad is "Uncontrollably Fond". Too many emotional scenes that will make you cry your eyes out. So do prepare yourself with a box of tissues if you are planning to watch this one. It's a love story about two people who reunite after a painful incident. Shin Joon-young (Kim Woo-bin), a famous Singer-actor who is suffering from cancer but still live every moment of his life with courage. Noh Eul (Bae Suzy), his classmate who is now a documentary producer, lives a hard life after losing her father in a hit-and-run accident.
Both love each other deeply but what can be done when faith is pulling them miles away from each other. Still after so many struggles they finally get together. But I guess destiny can't stand it and here comes the worst when his illness made his memories fade away.
Overall this is a drama with brilliant storyline, beautiful OST and outstanding acting by every character, especially Kim woo-bin. He performed his role very beautifully and did the perfect delivery of emotions. The ending scene will make you realize that death can be beautiful too. The last thing I want to say is that I know this drama tyrannize my heart, but I'll never regret watching this one.
---
4. Secret Garden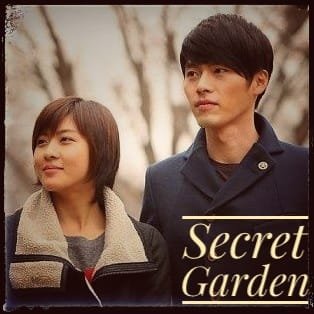 Secret garden is a classical drama that counts in 'Must Watch' dramas. Just like other fairy tales it starts when a rich and arrogant guy meets an ordinary but strong girl. Gil Ra-im (Ha Ji-won) is a poor stunt women but has her own pride and dignity. On the other hand Kim Ju-won (Hyun Bin) is the rich heir of a wealthy family who likes to show off his status and wealth. A misunderstanding leads to their first encounter since then Ju-won can't get her out of his mind. Now he starts to find ways to approach her but because of his jerk personality he gets turned down with a slap. Soon after drinking a wine their bodies switches and here starts the main plot of the drama with a blooming romance and funny scenes.
Both the main characters of this drama are straightforward and strong but face opposition by Ju-won's family. After going through so many ups and downs they finally get together at last. So make sure to watch this one.
---
5. 1% of something
This drama is based on the novel of the same title which tells a story about a contract relationship between Lee Jae-in (Ha Seok-jin), an heir of a wealthy family and Kim Da-hyun (Jeon So-min), an elementary school teacher. Jae-in is arrogant and confident while Da-hyun is smart and well-educated girl both are successful in their perspective lives but what missing, is love. Even though they are determined not to fall for each other but eventually ends up doing so.
This may sound like a typical storyline when a fake/pretended relation becomes real, but it's really enjoyable drama. Every scene between the leading couple is amazingly charismatic that it can stop your heart beat at that moment. And the character development is very nicely done till the last episode so ya… It's highly recommended drama for a category like Rich man/poor women, rom-com or arrogant male/strong female lead.
---
6. Devilish Joy
Don't fool yourself with low rating of this drama because this is 100% entertaining and fascinating romance drama, only the 1st episode is enough to keep you in touch with it.
Gong Ma sung (Choi Jin-hyuk), a brilliant neurosurgeon first meets Ju Ki-peum (Song Ha-yoon), at Hainan in China. She's a top actress. They both fall for each other and promise to meet again at the same place. But things become chaotic when Ma-sung gets into a car accident and suffers from an unusual memory disorder. Meanwhile, a scandal destroy Ki-peum's acting carrier which compelled her into living a very hard life. Both meet again after 3 years but Ma-sung doesn't remember her.
One thing is for sure that it's one of the best height difference drama with a happy ending. But their happy ending is more than usual which is a really interesting part of this drama. So make sure to watch this one too.
---
7. Marriage contract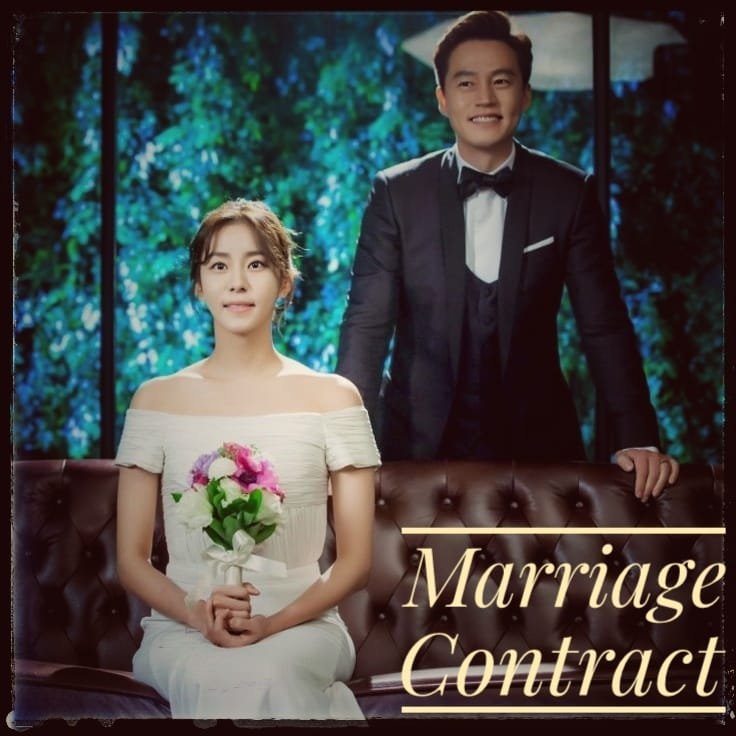 It's a pure and intense love story of two people who are looking for someone who can save the lives of their loved ones. Kang Hye-soo (Uee) is a single mother suffering from severe illness. She wants to secure the future of her 7 years old daughter. Han ji-hoon (Lee Seo-jin), a chaebol who is looking for someone who can save his mother's life. Both enters into a contract marriage of 3 months in which Ji-hoon promise to provide financial support to her daughter in exchange, Hye-soo promises to give a part of her liver to his mother. As the drama continues they become emotionally attached to each other and end up falling in love.
It's not only a love story about two persons, but it'll show you the beauty of maternal love, family responsibilities and friendship with a soulful roller coaster ride of emotions. Great drama with an incredible storyline, heart melting role-play by actors and a journey of life that will make you feel like it's real. So this one is a Highly recommended drama.
---
8. Fated To Love You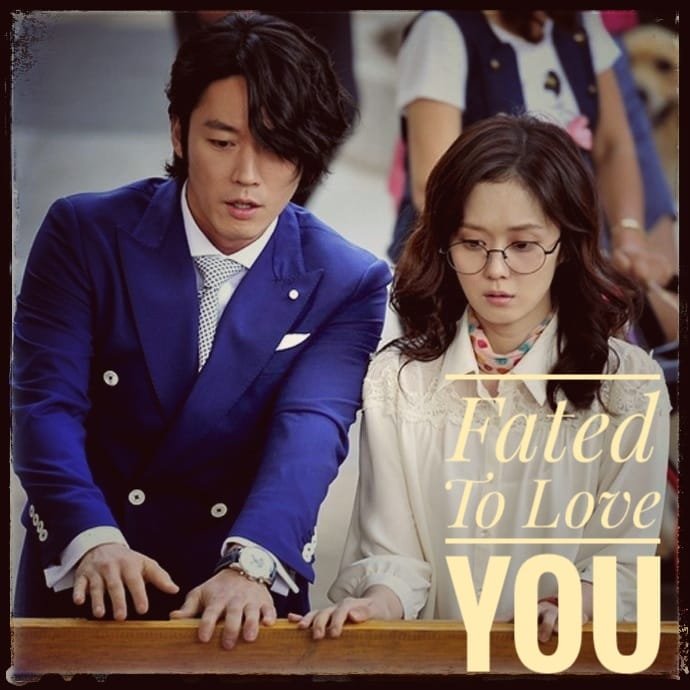 Based on the theme of marriage of convenience, it tells the love story of Kim mi-young (Jang Na-ra) and Lee Gun (Jang Hyuk). Min Young is a kind and naive girl who works at a law firm where everyone takes her for granted. Lee Gun is the CEO of a large hair product company who is known for being selfish and cold but is actually warm inside. Everything screwed up when Kim Mi-young got pregnant after mistakenly having one-night stand with Lee Gun. Now they both decide to marry for the sake of the unborn baby, but what will happen when Lee Gun's 6-year-old love, Kang Se-ra returns from New York?
Well it's not that serious drama as it sounds. In-fact it's a comedy drama with love triangles and this drama is full of laughter and emotional scenes that will give you a stomach ache. This is one of the best rich man/poor women drama with a good storyline.
---
9. Emergency Couple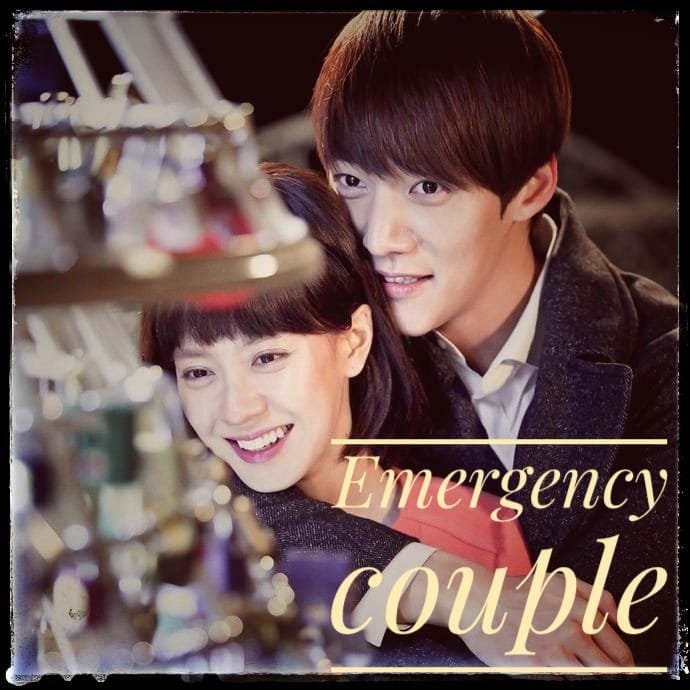 Emergency couple is a popular drama with top star rating. It's unique plot about the reunion of a divorced couple after 6 years who are now stuck together in an emergency room for 3 months. They first met each other when Oh Chang-min (Choi Jin-hyuk) was a medical student and Oh Jin-hee (Song Ji-hyo) was a dietitian. Both fell in love and decided to marry despite Chang-min's family disapproval. But there after marriage life was not that successful because of huge difference in family status. So they separated and followed their respective dreams in medical field. But destiny lead them to cross the same path again.
Just the thought of this made me curious that how funny it will be when two person fall for each other again after ending their married life. You must watch this drama if you are looking for something new.
---
10. Shopping King Louis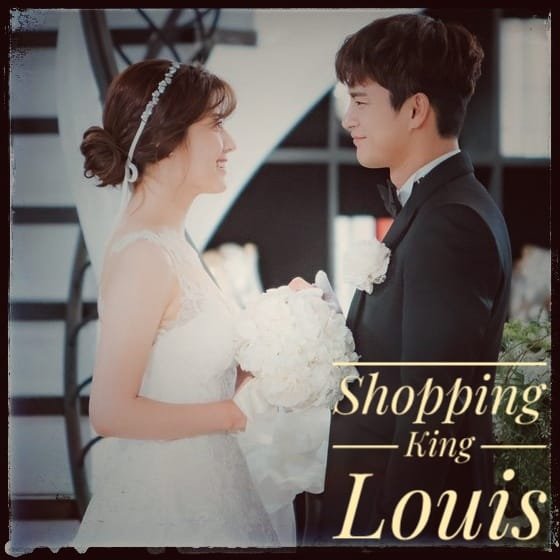 Louis is the precious grandson of a rich grandma, who is ridiculously rich and spend money like water on shopping. On the other hand Ko Bok-shil (Nam Ji-hyun), a poor countryside girl who is unaware of the technological world. The two meet when Louis lost his memories in an accident. Since then the two lives together, taking care of each other in hard time. Despite loosing memory his habit of spending money is still the same, but as he spends more time with Bok-Shil he learns to save and value money.
The two create a very innocent love but what will happen to them when his memories will be back. If you are tired of watching too many melodramas then this is the one you need to watch. It is a very light and cute comedy drama full of pure and Innocent love without any opposing families' cliché. The main lead characters are not that strong but their performances is so genuine and natural that deserves the admiration of everyone. This drama is nothing but just a cute and pure love story between two opposite personalities.
---
11. Master's Sun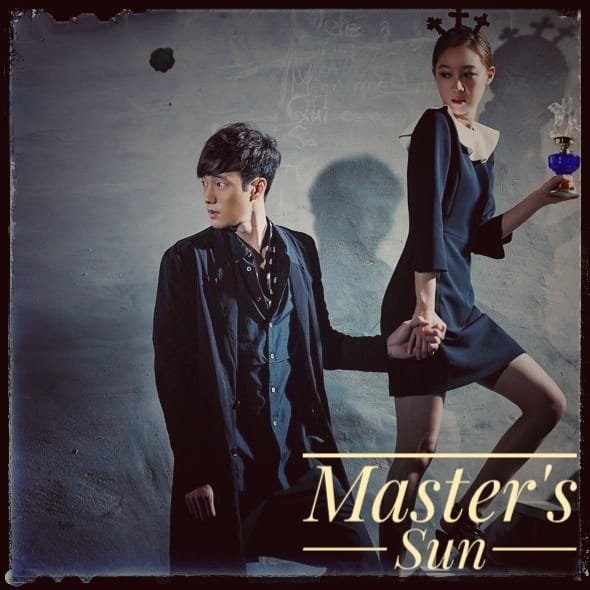 This is the drama I regretted watching too late because it's one of the best fantasy rom-com drama. It's a story of Joo Joong-won (So Ji-sub), a cold and arrogant CEO of Kingdom company and Tae Gong-shil (Gong Hyo-Jin), a pathetic and poor girl who can see ghosts. Tae-gong starts to see the ghost of his dead girlfriend. And since then they both gets entangled with the stories of the ghost and their past. She suddenly realises that all the ghosts disappears when she is near Joong-won. So she insists on staying with him. At first, he hates the sight of her but soon both fall in love with each other. They also helps each other to overcome the obstacles.
This drama is a perfect blend of every genre with a great storyline, great performance, great star cast along with the great character development. It's not actually that much of horror drama if you are holding yourself back because of the ghost concept. In fact, it's more of a comedy drama, so you can watch it without hesitation.
---
12. Mask
It's the story of a poor girl Byun Ji-sook (Soo Ae) who is having a rough life paying the debt of her father. She is always curious about the life of being rich where you don't have to worry about money. Her life suddenly changes when she is forced to replace a rich woman Seo Eun-ha (Soo Ae) because she resembles her a lot. Choi Min Woo had always trust issues but after meeting Ji-sook he found her different from others and fell for her. On the other hand Ji-sook is experiencing the life of being rich which is actually beyond her expectations. Because she becomes the tool of a rich family. What will happen to the both of them when the mask she is wearing will be taken off and her true identity will be revealed.
Overall the story may sound like a cliché but still somehow its very refreshing and full of emotional scenes. Some might feel frustrated but at the same time this drama can keep you hooked up. And if you are missing some melodrama in your watch list then you should go for this one.
---
13. Clean With Passion For Now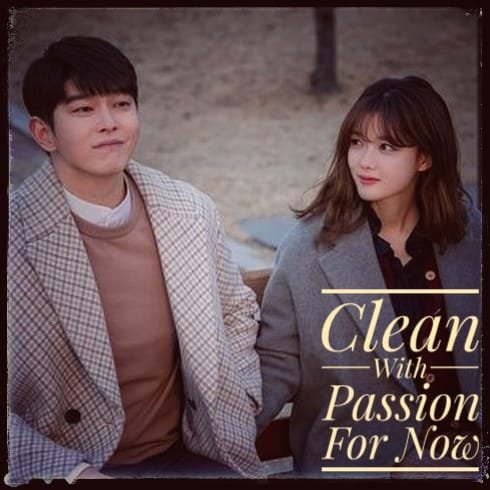 Well this is one of the most hilarious drama I have ever seen, a drama full of cranky and crazy characters. A story of two totally opposite personalities where one is cleaning obsessed and the other is hella messed and untidy. Gil Oh-sol (Kim Yoo-jung), a messy girl who doesn't care about cleanliness, got a job at a cleaning company. There her boss, Jang Seon-kyul (Yoon Kyun- sang) is a cleaning freak. When the two meet an entertaining dose of comedy takes place.
This is a light and healthy comedy romance drama which starts with a hate relationship but slowly turns into the lovers one. The main lead characters are quite funny and have a spunky chemistry. You can watch it if you want to have some laughter dose.
---
14. Romance Is A Bonus Book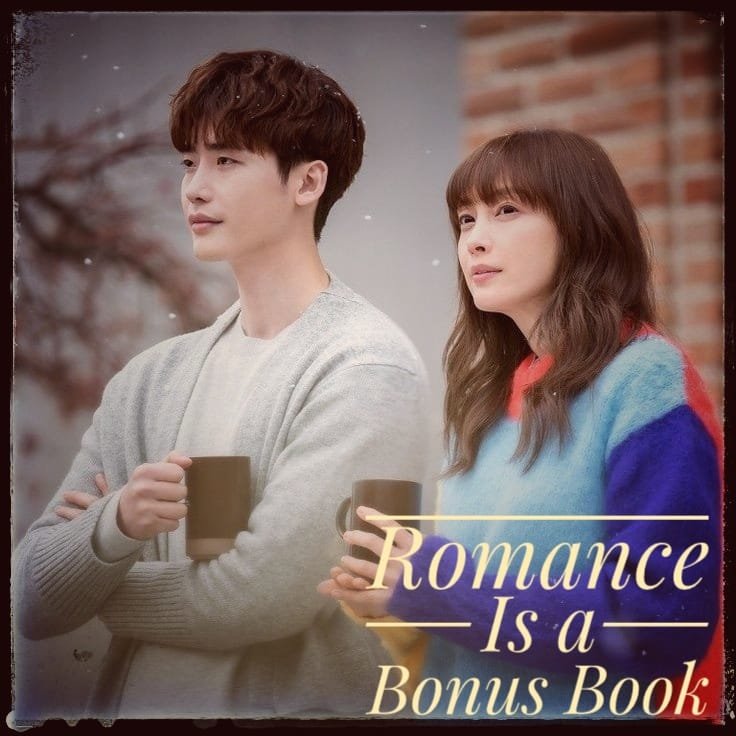 Romance is a bonus book tells the story of Cha Eun-ho (Lee Jong-suk) and Kang Dan-yi (Lee Na-young) who used to be childhood buddies. As they grow up Kang Dan-yi marries a wrong person who leaves her alone with a daughter. She once used to be a top copywriter, but now she becomes a jobless single mother with no financial support. Cha Eun-ho is a handsome and successful writer at a publishing company. Kang Dan-yi manages to get a job at the same company by lying. When Cha Eun-ho comes to know about her hardship and suffering he empathizes with her. The two become emotionally close to each other and discovers their true feelings for each other.
The drama not only shows the heartwarming journey of the main lead, but it is also focused on practical aspects of publishing industry which is really admirable. If you decide to watch this one you can learn a lot of things from this drama.
---
15. Flower Boy Ramen Shop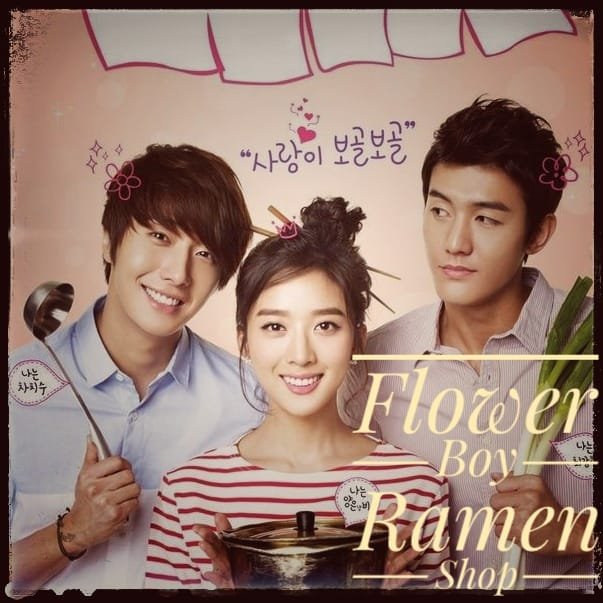 A typical romantic comedy with a love triangle where two half brothers fall for the same girl. Yang Eun-bi (Lee Chung-ah) is a university student who dreamed of becoming a high school teacher. She finds herself attracted towards Cha Chi-soo (Jung || woo), a rich and charming son of a wealthy family whom she misunderstood as a student at her university.
But she soon dislikes him after she finds out that he is only a high school student. On the other hand, Cha Chi-soo become fascinated towards her because her personality stands out the most from all others girls he ever met. Eun-bi wants a serious relationship, so she thinks that Chi-soo is only playing around her. But their attraction turns into real love when they enter into a teacher/ student relationship.
Overall the drama is full of clichés but quite funny and cheesy at the same time. The second lead syndrome is also quite strong, so you can count this one in your watching list.
---
Follow Korean all Day on Twitter for Daily updates!
---
~Special Update~
A Business Proposal
"A Business Proposal" story goes like this. One day, Jin Young Seo who is the daughter of a chaebol family is set up on a blind date by her parents. She doesn't want to go, so she asks her friend Shin Ha Ri to go instead. Shin Ha Ri is a single woman who likes someone for a long time. Jung Young Seo is so desperate to send her friend that she even offers her money for doing so. Ha Ri finally agrees.
There, Ha Ri gets shocked to see that she is on a blind date with the CEO of the company she works in. He is Kang Tae Mo, whose grandfather has set up this blind date for him. As he wants him to marry soon. But, Kang Tae Mo always rejects dating and out of frustration, he decides to marry the next girl he goes on a blind date with. To her surprise, Ha Ri gets a call from Kang Tae Mo the next day, asking her to marry him.
A perfect blend of romance and humor, "Business Proposal" is a latest rom-com hit. With amazing acting done by the young actors including Ahn Hyo Seop, Kim Se Jeong, Seol In Ah and Kim Min Kyu, the series has become a massive hit among Kdrama fans. You'll even love the second lead here. Based on a webtoon, this is probably the coolest rich guy poor girl Korean drama you'll ever watch.