Nowadays, many Korean dramas are having very confusing conclusions, often leaning towards open or sorrowful endings. Happy endings have become quite scarce. That happiness and fulfillment that comes with a Korean Drama when love finds its way to the altar cannot be defined. In these dramas, love faces numerous trials and tribulations, but ultimately, the characters persevere, resulting in a fairy-tale-like wedding. With that in mind, I'd like to recommend you some romance Kdramas that end with leads getting happily married.
---
1. King The Land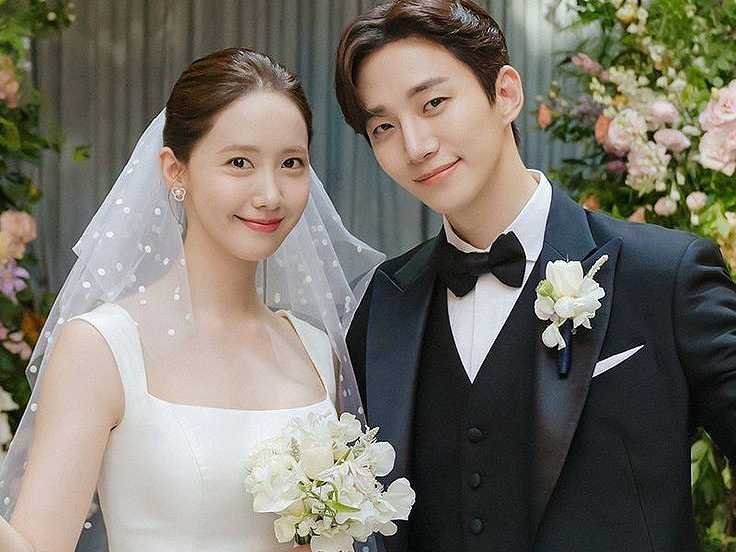 "King The Land" is a Korean drama that follows the love story between Goo Won (Lee Junho), an heir to the King Group, and Cheon Sa Rang (Im Yoona), a hotel employee. Goo Won is smart, good-looking, and dislikes insincere smiles. Cheon Sa Rang works at the King Hotel and is known for her uplifting smile. She has a deep connection with the hotel due to fond childhood memories and aims to create similar experiences for its customers.
Watch On: Netflix
---
2. What's Wrong With Secretary Kim?
This drama explores an office romance between the self-absorbed vice chairman Lee Young Joon (Park Seo Joon) and his dedicated secretary of nine years, Kim Mi So (Park Min Young). Despite Lee Young Joon's success, it's Kim Mi So who has been the driving force behind it all. However, he has never truly appreciated her. When Kim Mi So decides to resign, it shocks Lee Young Joon and upends his world. He realizes he can't function without her, prompting him to take the advice of a friend and go to great lengths to win her back. During this journey, they discover they may be the perfect match, helping each other heal from their past traumas, ultimately falling in love.
Watch On: Viki, Netflix, MX Player, WeTV
---
3. My Father Is Strange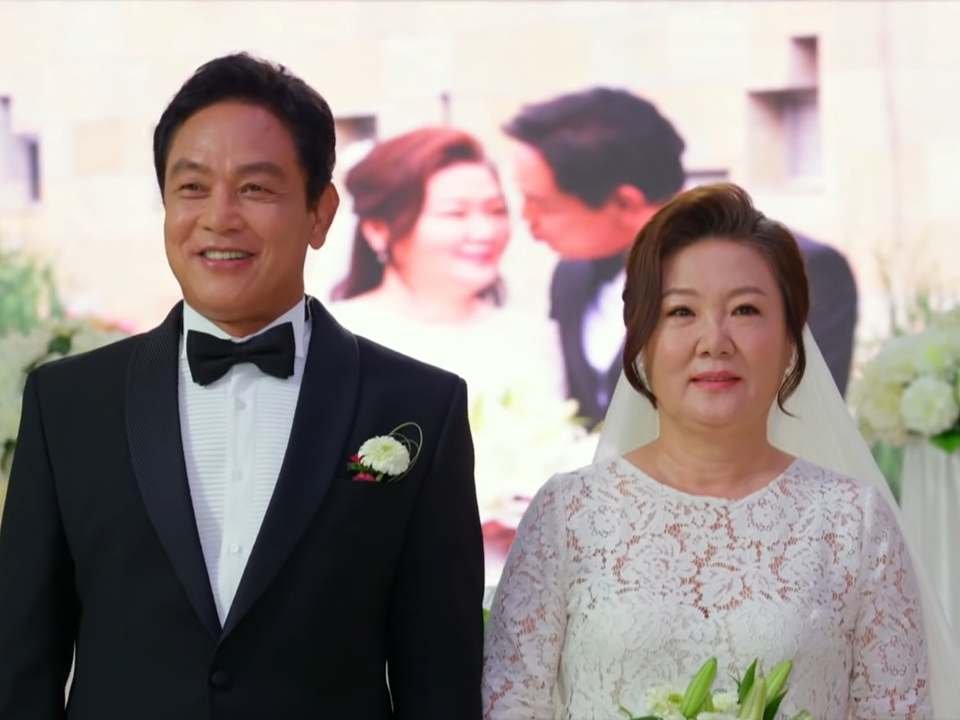 This series portrays the life of a Seoul-based family, consisting of a father, his wife, three daughters (Hye Yeong, Mi Yeong, Ra Yeong), and one son (Joon Young). Each family member grapples with their own challenges, including issues related to career, marriage, love, and relationships with in-laws. The story takes an unexpected turn when a famous singer-actor visits their father's restaurant and claims him as his own father.
Watch On: YouTube, Viki, Prime Video, AppleTV
---
4. Hometown Cha-Cha-Cha
"Hometown Cha-Cha-Cha" tells a healing romance story of Hong Doo Shik (Kim Seon Ho) and Yoon Hye Jin (Shin Min Ah). Hong Doo Shik popularly known as Mr. Hong in his town Gongjin gives a helping hand to every person. He himself is jobless but can actually do everything. Yoon Hye Jin is a beautiful and intelligent dentist from Seoul. But life takes a turn and fate brings her to Gongjin seashore village. There she decides to start her clinic and also meets Hong Doo Shik. Despite their contrasting personalities, they fall in love and find healing in the picturesque village of Gongjin.
Watch On: Netflix
---
5. Devilish Joy
"Devilish Joy" is a unique love story between genius doctor Gong Ma Sung (Choi Jin Hyuk), who suffers from "Cinderella Memory Disorder," and former actress Ju Ki Peum (Song Ha Yoon). They first meet and fall in love in China, promising to reunite. However, life takes unexpected turns, with Ma Sung's memory disorder and a career-ending scandal for Ki Peum. After three years, they meet again, but Ma Sung can't remember their past. Their love story unfolds against the backdrop of these challenges.
Watch On: AppleTV, Prime Video, Viki
---
6. The Legend of The Blue Sea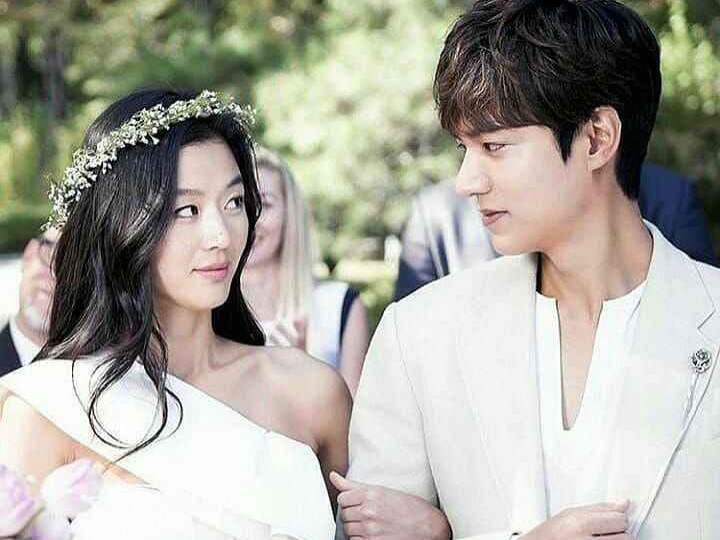 "The Legend Of The Blue Sea" narrates the love story between a mermaid and a human. In the Joseon era, Dam Ryung (Lee Min Ho) and mermaid Sim Chang (Jun Ji Hyun) are tragically kept apart by fate. In modern times, a conman named Joon Jae, who bears a striking resemblance to Dam Ryung, embarks on a journey to Spain. It's in Spain that Sim Chang is cast ashore near the resort where Joon Jae is staying. She starts to develop feelings for him and decides to follow him back to Seoul.
---
7. Strong Woman Do Bong Soon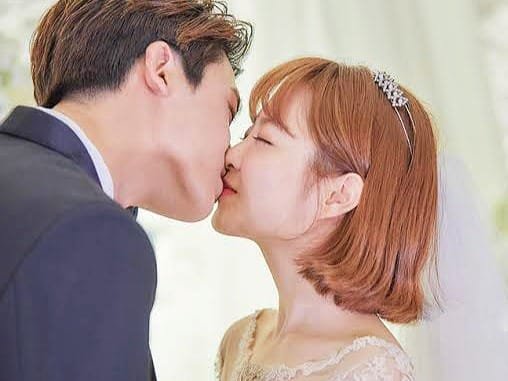 This story revolves around Do Bong Soon (Park Bo Young), a kind and honest young woman hailing from a family of women endowed with unique superhero abilities. These powers come with a caveat – they must only be used for good, or they'll be revoked. Ahn Min Hyuk (Park Hyung Sik), the CEO of a gaming company, faces threats from an unknown adversary. Discovering Bong Soon's special powers, he employs her as his personal bodyguard. As time passes, he finds himself falling in love with her, but Bong Soon's heart belongs to her childhood friend, In Guk Doo, a police officer.
Watch On: Amazon Prime, Netflix, Viki, WeTV
---
8. Jealousy Incarnate
In a fiercely competitive broadcast news station, a news anchor and a meteorologist, Lee Hwa Shin (Jo Jung Suk) and Pyo Na Ri (Gong Hyo Jin), initially clash as rivals. Lee Hwa Shin, with a prestigious background, is determined to be the station's top employee. Pyo Na Ri, from a more humble background, has also fought her way to be part of the station. However, their rivalry takes an unexpected turn when they begin to fall in love amidst the cutthroat competition and workplace challenges.
Watch On: Amazon Prime, Netflix, MX Player, Viki, YouTube
---
9. Love Rain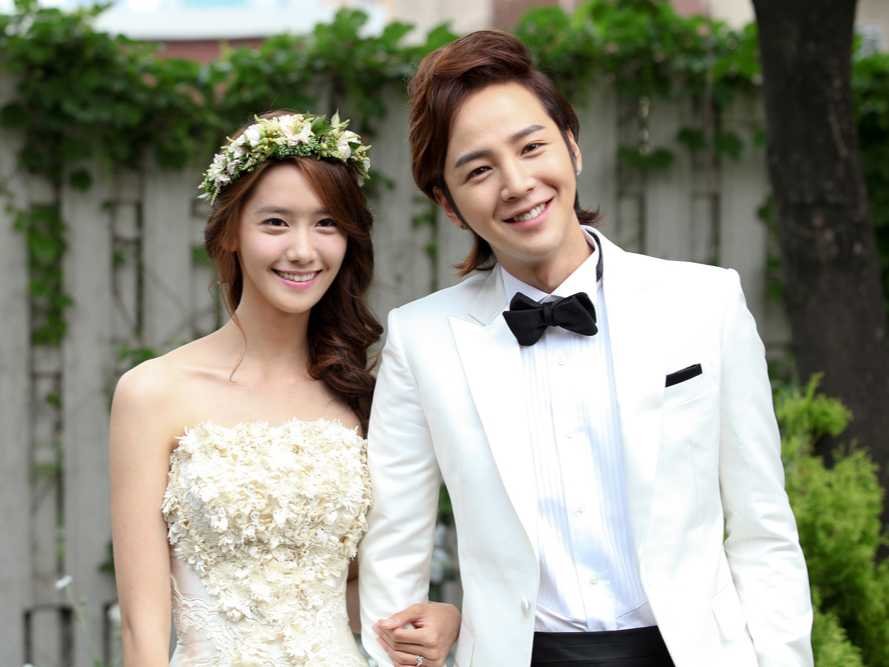 "Love Rain" tells the story of love of two generations. It's the time in the 70s when two college students Suh In Ha (Jang Geun Suk) and Kim Yoon Hee (Im Yoona) falls in love with each other. But somehow, they can not express to each other. Later both ends up living their life without confessing. Now, it's present day, a boy called Suh Joon meets Ha Na and falls in love. Suh Joon (Jang Geun Suk) is Suh In Ha's son, while Ha Na (Im Yoona) is Kim Yoon Hee's daughter. They both are completely opposite in personality from their parents, and they also start dating each other. The trouble comes when Suh In Na and Kim Yoon Hee confesses their feelings and decides to get married, unaware that their parents who loved each other in the past have finally expressed their feelings for each other. Now, will Suh Joon and Ha Na sacrifice their love for their parents?
Watch On:- Viki and Amazon Prime
---