Overview: "From Now On, Showtime!" Kdrama (also known as "Showtime Begins!") is an MBC original drama series that released on April 23, 2022. It will tell the story of Cha Cha Woong, a magician and a passionate female police officer Go Seul Hae who has the ability to see ghosts. "From Now On Showtime!" stars Park Hae Jin, Jin Ki Joo and Jung Joon Ho in the main cast. It is available to watch online on streaming platform Viki* and Viu*.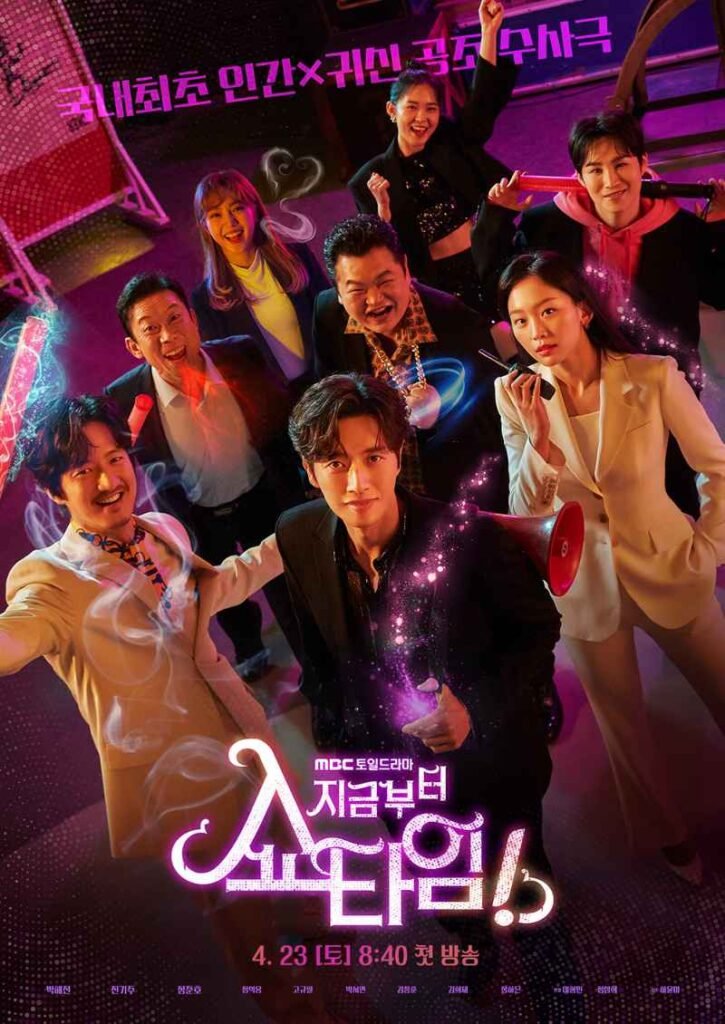 Table of Contents
Synopsis
Genre
Cast
Air Time & Schedule
Episodes & Ratings
Still Cuts
Notes & Facts
Where To Watch Online?
Trailers & Clips
Synopsis
"From Now On, Showtime!" tells a fantasy romance story happening between a magician and a female police officer.
Go Seul Hae (Jin Ki Joo) is the police officer, and she loves her job. Her dream is to join the criminal affairs division. But Go Seul Hae has a strange secret. One day, she gets involved with magician Cha Cha Woong (Park Hae Jin).
Cha Cha Woong is an outstanding and a popular magician who has the unique powers to see ghosts. He also has the power to talk and control them according to his wish.
Upon meeting Go Seul Hae he gets involved in a strange incident after both starts solving a crime case with the help of ghosts.
Genre
Mystery, Comedy, Romance, Fantasy
Main Cast & Characters
Park Hae Jin as Cha Cha Woong
Jin Ki Joo as Go Seul Hae
Jung Joon Ho as Choi Gum
Supporting Cast
Go Gyu Pil as Ma Dong Cheol
Jung Suk Yong as Nam Sang Gun
Park Seo Yeon as Kang Ah Reum
Kim Hee Jae as Lee Yong Ryeol
Jang Ha Eun as Cheon Ye Ji
Yang Joo Ho as Byun Tae Sik
Jung Jae Sung as Seo Chang Ho
Kim Jong Tae as Ko Young Sik
Ha Sung Kwang as Hoe Do
Choi Sung Won as Min Soo
Kim Won Hae as Cha Sa Geum
Cha Mi Kyung as Na Geum ok
Kim Jong Hoon as Seo Hee Soo
Choi Young Woo as Ahn Chi Hoon
Ahn Chang Hwan as Yang Tae Choon
Choi Moo In as Min Hong Sik
Lee Eun Gyeol as Lee Eun Gyeol
Air Time & Schedule
New Episodes every Saturday & Sunday at 20:40 KST.
Episodes & Ratings
"From Now On, Showtime!" Korean drama will have a total of 16 episodes.
Still Cuts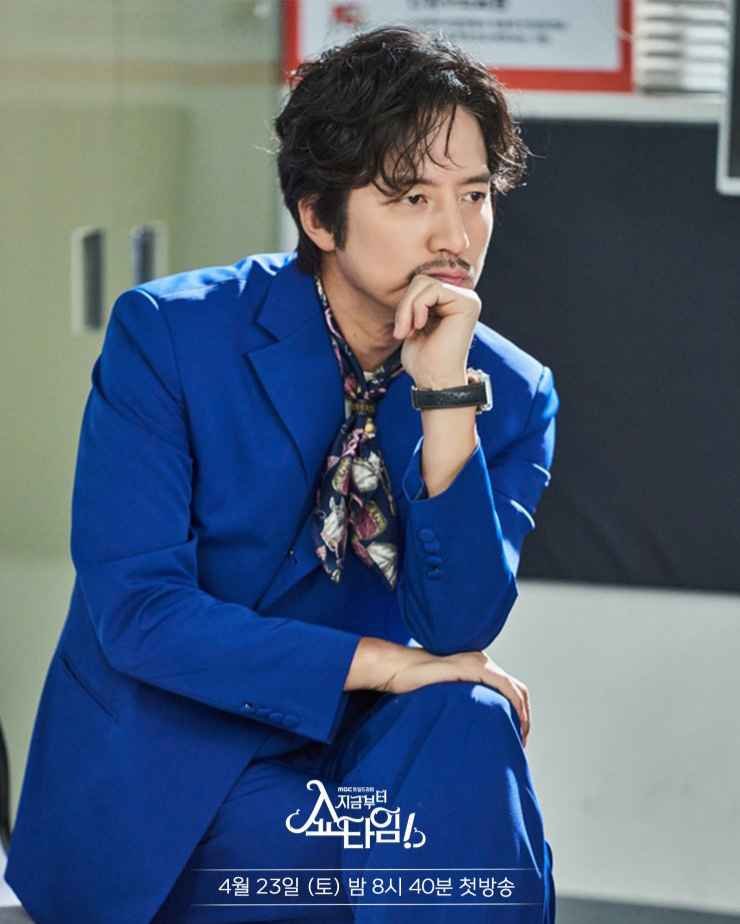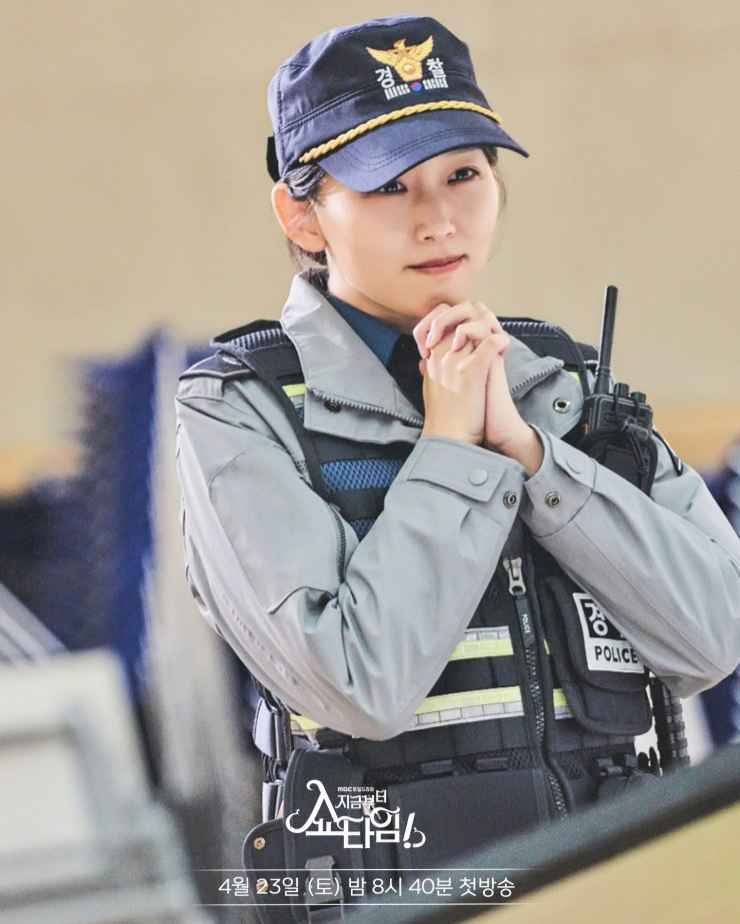 Notes & Facts
"From Now On, Showtime!" is also pre-sold to OTT media services in over 190 countries
Park Hae Jin earlier starred in Korean drama "Genesis" (2021).
Jin Ki Joo earlier starred in Korean drama "Homemade Love Story" (2020).
Jung Joon Ho earlier appeared in Korean drama "True Beauty" (2020).
Director: Lee Hyung Min
Scriptwriter: Ha Yoon Ah
Where To Watch Online?
You can watch "From Now On Showtime!" online on Viki here.
Trailers & Clips
Episodes 1, 2, 3,……, Highlights
---
*Drama is subject to regional availability.