Here is the list of Top-rated, Most-loved and Most-Awarded Korean dramas, in short Masterpiece Korean dramas you'll ever see.
All these dramas Were No. 1 at their times and by the time they ended these became one of the highest-rated Korean dramas in cable television history.
These are so good that even Netflix made sure to have them on their platform. All the masterpiece dramas in the list are laced with awards and one of them even received awards globally.
We call them masterpieces as these dramas have perfect script, direction, cast, acting and much more that it will be hard for you to find any flaws in them. So, we guarantee you'll be impressed.
So let's see one by one (watchlinks included):-
---
1. While You Were Sleeping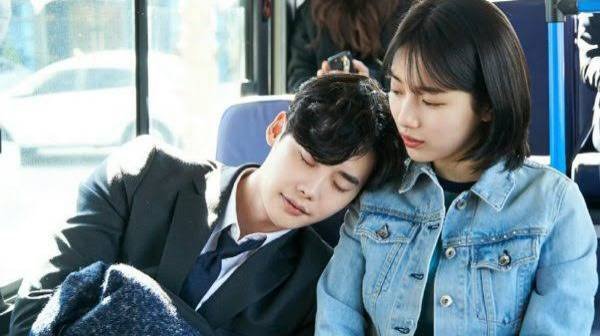 Such an intriguing and well-written script with perfect direction and cast makes "While you were Sleeping" a masterpiece drama. It released on September 27, 2017, and stars Lee Jong Suk, Bae Suzy, Jung Hae In and Lee Sang Yeob in the main cast.
"While you were Sleeping" tells the story of three individuals who can see the future in their dreams. The three individuals include field reporter Nam Hong Joo (Bae Suzy), rookie prosecutor Jung Jae Chan (Lee Jong Suk), and police officer Han Woo-tak (Jung Hae In). All three usually get dreams related to the crime cases to be solved by Jung Jae Chan and some related to their lives. The three gets entangled as they start having dreams about each other. Later, they join hands to solve the mystery of various complicated crime cases and also take down the corrupt lawyer Lee Yoo Beom (Lee Sang Yeob). It is interesting to see whether they'll be able to prevent all the bad things or it'll cost them loosing their loved ones.
Watch On: Viki
Here is the drama cast and characters:-
Lee Jong Suk as Jung Jae Chan
– Nam Da Reum as Jung Jae Chan (young)
Bae Suzy as Nam Hong Joo
Lee Sang Yeob as Lee Yoo Bum
Jung Hae In as Han Woo Tak
Go Sung Hee as Shin Hee Min
Min Sung Wook as Lee Ji Kwang
Bae Hye Sun as Son Woo Joo
Lee Ki Young as Park Dae Young
Kim Won Hae as Choi Dam Dong
---
2. Hotel Del Luna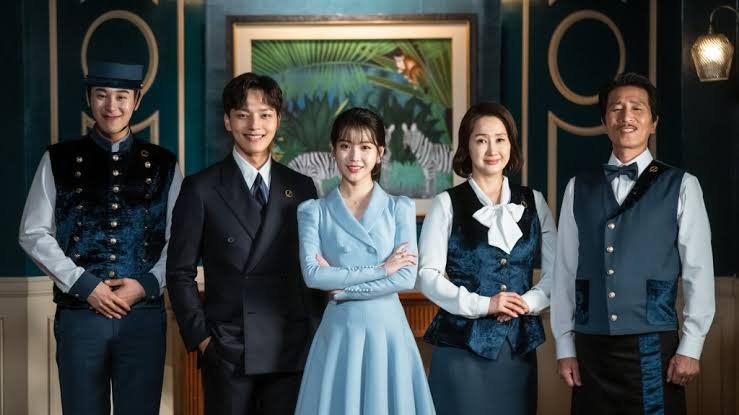 Another masterpiece Kdrama which is also in works for an American remake is "Hotel Del Luna". It became the most-watched show on cable in 2019. Lee Ji Eun (IU) and Yeo Jin Goo are in the main cast.
"Hotel Del Luna" tells a spooky romance story centered around a hotel called 'Del Luna'. It gives service especially to the souls of dead people who takes rest here and settle their unfinished business they had when they were alive. The hotel is run by few dead people whose souls have stayed at the hotel for a very long time. Jang Man Wol (IU) is the owner of the hotel. She is a moody, rude, yet good at heart, 1300 years old woman.
The hotel manager has to be a human, so they can help their dead guest in their affairs related to the real world. Somehow, it is Gu Chan Sung (Yeo Jin Goo) who becomes the new manager of the hotel.
Here is the drama cast and characters:-
IU as Jang Man Wol
Yeo Jin Goo as Goo Chang Sung
Shin Jung Geun as Kim Seon Bi
Bae Hae Sun as Choi Seo Hee
Pyo Ji Hoon as Ji Hyun Joong
Kang Mi Na as Kim Yoo Na (high school student)
Lee Do Hyun as Go Chung Myung
Lee Tae Sun as Yun Woo / Detective Park Young Soo
Park Yoo Na as Princess Song Hwa
---
3. Squid Game
A drama that showed the world the power of Korean drama by becoming the biggest ever hit of Netflix, "Squid Game" is definitely a masterpiece. Released on October 17, 2021 "Squid Game" stars Lee Jung Jae, Park Hae Soo, Heo Sung Tae, Wi Ha Joon in the main cast.
Warning: Not for the soft-hearted fans.
"Squid Game" will tell the story related to a game which has a price of 40 billion won for the winner. The game is called 'Squid Game' and it invites 456 people to play it. These people are somewhat a failure in their lives. The people controlling and managing the game are all covered in masks. Now, the game is risky as only one person will survive in the end and all will or can die. The last one standing becomes the winner.
Watch On: Netflix
Here is the drama cast and characters:-
Lee Jung Jae as Ki Hoon (No. 456)
Park Hae Soo as Sang Woo (No. 218)
Heo Sung Tae as Deok Soo (No. 101)
Wi Ha Joon as Joon Ho
Jung Ho Yeon as Dawn (No. 067)
Anupam Tripathi as Ali (No. 199)
Kim Joo Ryung as Beauty (No. 212)
Lee Yoo Mi as Ji Young (No. 240)
Oh Young Soo as Il Nam
John D. Michaels as VIP
Gong Yoo (Cameo)
---
4. The World of the Married
Released on March 27, 2020 "The World of the Married" stars Kim Hee Ae, Park Hae Joon and Han So Hee in the main cast. Amazing acting and highly intriguing plot filled with betrayal and revenge makes "The World of the Married" a perfect drama that today it remains as the no. 1 cable television drama in Korea.
"The World Of The Married" tells the story of a married couple, Ji Sun Woo (Kim Hee Ae) and Lee Tae Oh (Park Hae Joon). Ji Sun Woo is a successful career woman and has a son. Lee Tae Oh is a doctor. Sun Woo's happy married life takes turns when she finds about her husband's betrayal and decides to take revenge.
Watch On: Netflix
Here is the drama cast and characters:-
Kim Hee Ae as Ji Sun Woo
Park Hae Joon as Lee Tae Oh
Han So Hee as Yeo Da Kyung
Park Sun Young as Ko Ye Rim
Kim Young Min as Son Je Hyuk
Chae Gook Hee as Seol Myung Sook
Lee Kyung Young as Yeo Byung Kyu
Kim Sun Kyung as Uhm Hyo Jung
Jun Jin Seo as Lee Joon Young
Park Joong Sun as Ma Kang Suk
---
5. Reply 1988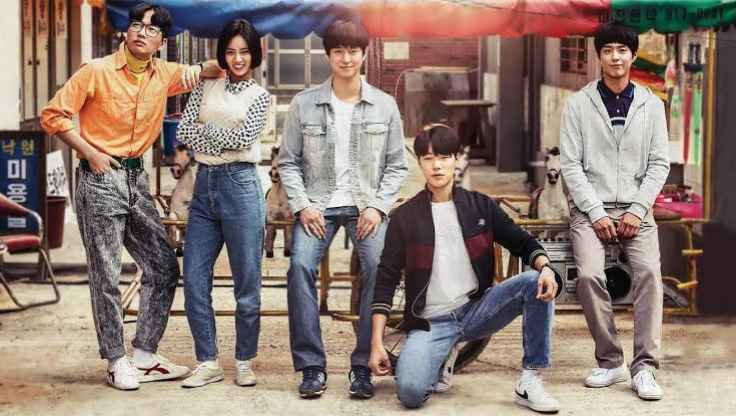 Here is another masterpiece Korean drama that will take you back to the old times. Released on November 6, 2015 "Reply 1988" stars Lee Hye Ri, Ryu Jun Yeol, Go Kyung Pyo, Park Bo Gum and Lee Dong Hwi in the main cast. You'll love this as all the detailing and implementation of those times is flawless here, and it will win your heart on many aspects.
"Reply 1988" also known as "Answer Me 1988" is a drama about the people living in Ssangmundong neighborhood of Seoul in the year 1988. It follows the growing up stories of five childhood friends now in their teen years, along with their parents in those simpler times. This is the third part of the Reply series after 'Reply 1997' and 'Reply 1994'. Although each has no connection with the other.
Here is the drama cast and characters:-
Hyeri as Sung Duk Sun
Go Kyung Pyo as Sun Woo
Park Bo Geum as Taek
Ryu Joon Yul as Kim Jung Hwan
Lee Dong Hwi as Dong Ryong
Sung Dong Il as Sung Dong Il
Lee Il Hwa as Lee Il Hwa
Ryu Hye Young as Sung Bo Ra
Choi Sung Won as Sung No Eul
Kim Sung Kyun as Kim Sung Kyun
Ra Mi Ran as Ra Mi Ran
Ahn Jae Hong as Kim Jung Bong
Kim Sun Young as Kim Sun Young
Kim Seul as Jin Joo
Choi Moo Sung as Choi Moo Sung
Yoo Jae Myung as Ryu Jae Myung
Yoo Ji Soo as Dong Ryong's mother
Hoon Ki as Ryu Dae Ryong
---
6. Prison Playbook
There is nothing like the drama "Prison Playbook". It is such a beautiful and well-balanced drama. It has comedic and heart-warming story to see through the remarkable acting of the stellar cast. Which includes Park Hae Soo and Jung Kyung Ho in the main cast. Releasing year:- November 22, 2017.
"Prison Playbook" tells the story about the lives of prisoners in jail, their families, and duty officers working in the correctional facilities. It follows the story of the Korea's superstar baseball pitcher Kim Ke Hyuk. He is about to sign with a major league team in the US. Later, he gets convicted of assault after he saves his sister from a sexual attack.
Watch On: Netflix
Here is the drama cast and characters:-
Jung Kyung Ho as Lee Joon Ho
– Lee Do Hyun as Lee Joon Ho (young)
Park Hae Soo as Kim Je Hyuk
– Lee Tae Sun as Kim Je Hyuk (young)
Krystal Jung as Ji Ho
Im Hwa Young as Kim Je Hee
Kang Seung Yoon as "Jean Valjean"
Lee Kyu Hyung as "Second-generation Chaebol"
Choi Sung Won as "Spot"
Jung Hae In as "Captain Yoo"
Sung Dong Il as Chief Jo
Jung Woong In as Assistant Chief Paeng
Choi Moo Sung as Kang Ki Soo
Kim Sung Chul as "Law Man"
Lee Ho Chul as "Good-for-nothing Low-life"
---
7. Mr. Sunshine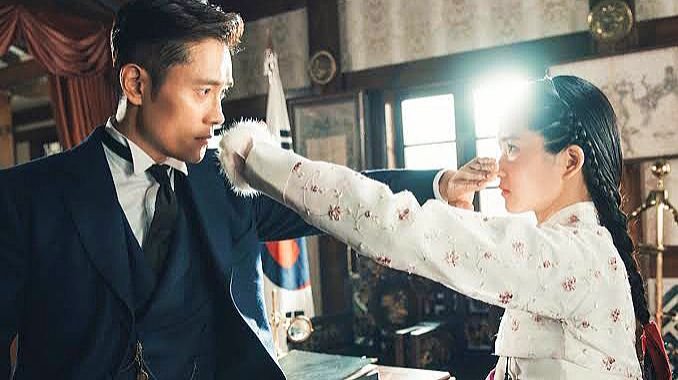 Another top-rated Korean drama, "Mr. Sunshine" has won the hearts of many. A very well written story-line and amazing actors makes this a masterpiece of its own. Released in the year 2018, it casts Lee Byung Hun, Kim Tae Ri, Yoo Yeon Seok, Kim Min Jung and Byun Yo Han in the main cast.
"Mr. Sunshine" tells the tragic love story of the two affected by the class difference. All is set up during the times of 1871, when Korea was fighting for independence. Eugene Choi, born into slavery, becomes a United States Marine Corps after he escaped from Joseon. When he returns to Joseon for a mission, he meets and falls in love with an aristocrat's granddaughter, Go Ae Shin.
Watch On: Netflix
Here is the drama cast and characters:-
Lee Byung Hun as Choi Yoo Jin / Eugene Choi
– Kim Kang Hoon as Yoo Jin (child)
– Jun Jin Seo as Eugene (teen)
Kim Tae Ri as Go Ae Shin
– Heo Jung Eun as Go Ae Shin (young)
Yoo Yun Suk as Goo Dong Mae
– Choi Min Young as Dong Mae (young)
Kim Min Jung as Hee Na
Byun Yo Han as Kim Hee Sung
---
8. Crash Landing on You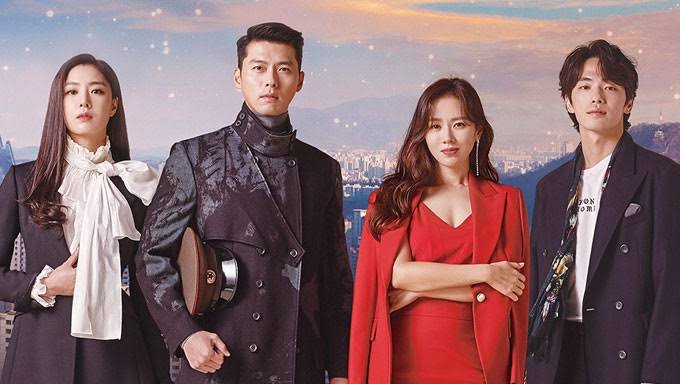 Released on December 14, 2019, "Crash Landing On You" has so much more to offer than just a love story. The powerful supporting cast, the unlikely romance story, the cinematography, the story, the directing, everything makes this drama worth a watch. It is a rom-com that has become a must-watch for every fan. Starring: Hyun Bin, Son Ye Jin, Kim Jung Hyun, Seo Ji Hye
"Crash Landing On You" drama told a romantic story between a South Korean heiress Yoon Se Ri (Son Ye Jin) and a North Korean army officer Ri Jung Hyuk (Hyun Bin). Yoon Se Ri accidentally landed in North Korea while paragliding. There she meets Lee Jung Hyuk. He gives her shelter and protects her, but ends up falling in love with her.
Watch On: Netflix
Here is the drama cast and characters:-
Hyun Bin as Ri Jung Hyuk
Son Ye Jin as Yoon Se Ri
Seo Ji Hye as Seo Dan
Kim Jung Hyun as Koo Seung Joon
Yang Kyung Won as Pyo Chi Soo
Lee Shin Young as Park Kwang Bum
Yoo Soo Bin as Kim Joo Muk
Tang Joon Sang as Keum Eun Dong
Jang Hye Jin as Ko Myung Eu
---
9. The Lady in Dignity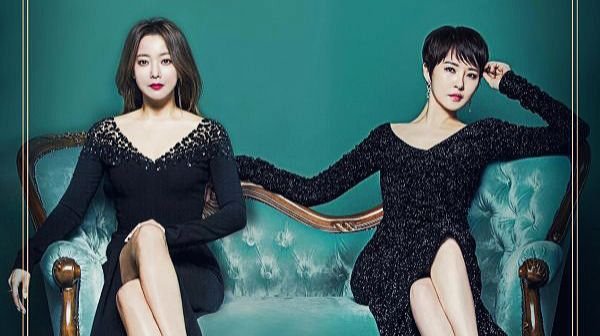 Many female fans of this series calls "The Lady in Dignity" must watch for a woman. The series describes perfectly what it means to be a woman of dignity with its stellar cast (Kim Hee Sun, Kim Sun Ah, Jung Sang Hoon with Lee Tae Im and Lee Ki Woo) and amazing script. According to critics, it is not just a soap opera but a wonderful execution of two women's confrontation symbolizes the power and class structures of the society.
Apart from becoming highest rated, it impressed so many viewers that JTBC did a rerun of the series from October 2–6, 2017 with four-episode marathon per day.
Ah Jin is married in a wealthy family and has a perfect life. She is beautiful, rich and is also respected by her father-in-law who is the CEO of a paper goods company. But, he is on wheelchair. Ah Jin hires the caregiver Bok Ja for her father-in-law. She is excellent in her job on the surface, but underneath she is planning to take over everything. Slowly, Bok Ja wins over the CEO's heart and Ah Jin's world is turned upside down. Now, his family is looking for revenge.
Watch On: Netflix
Here is the drama cast and characters:-
Kim Hee Sun as Woo Ah Jin
Kim Sun Ah as Park Bok Ja
Jung Sang Hoon as Ahn Jae Suk
Lee Tae Im as Yoon Sung Hee
Lee Ki Woo as Kang Ki Ho
Song Young Kyu as Jang Sung Soo
Kim Bup Rae as Seo Moon Tak
Chae Dong Hyun as Kim Bong Shik
Yoo Seo Jin as Cha Ki Ok
Lee Hee Jin as Kim Hyo Joo
Jung Da Hye as Oh Kyung Hee

---