"The Devil Judge" is a tvN original drama series that will release on 3 July 2021 and is available to watch online on Viki*.
Table of Contents
The Devil Judge Synopsis
"The Devil" kdrama tells a fictional story of dystopian Korea. Dystopian Korea is a frightening place as everything here is in disorder and confusion. Here people are filled with anger against their leaders as their society is about to collapse. Kang Yo Han is a judge. He becomes a ray of hope for the people due to his different style of holding trails. He turns the trial room open to the public just like a reality show. But Kang Yo Han way of punishing is inhumane, and he also has a secret.
Jung Sun Ah is Yo Han's enemy. Her social circle is quite strong. It is full of politicians and business persons. Her social circle is the reason behind her strength. Jung Sun Ah can even control the country. As an executive director of a CSR (corporate social responsibility) foundation, Jung Sun Ah has gained the trust and respect of people. However, from the inside she is a different person.
Kim Ga On is a rookie judge. He became an orphan in his childhood. Still he managed to become a judge by overcoming every difficulty in his life. Kim Ga On is the one who questions the devil judge, and is the only hope of the ruined Korea.
Yoon Soo Hyun is a detective. She is Soo Hyun's long time friend. Soo Hyun tries to find the devil judge's secret.
Genre
Mystery, Law, Crime, Political
The Devil Judge Main Cast & Characters
Ji Sung as Kang Yo Han
Kim Min Jung as Jung Sun Ah
Jin Young as Kim Ga On
Park Gyu Young as Yoon Soo Hyun
Supporting Cast
Supreme Court
Ahn Nae Sang as Min Jung Ho
Kim Jae Kyung as Oh Jin Joo
Social Responsibility Foundation
Jang Young Nam as Cha Kyung Hee
Baek Hyun Jin as Heo Joong Se
Others
Yum Hye Ran
Park Young Gyu
Joo Suk Tae
Lee So Young
Shin Kang Kyun
Jo Ah Jin
The Devil Judge Total Episodes
Korean drama "The Devil Judge" will have a total of 16 episodes.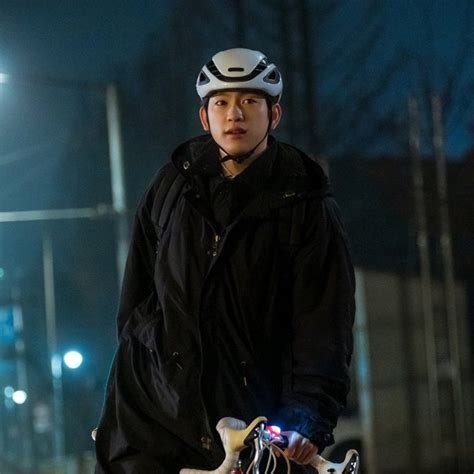 The Devil Judge Notes & Facts
This series is written by a former judge
Ji Seung and Kim Min Jung have earlier worked together in drama "New Heart" (2007-08).
Ji Seung previously starred in Korean drama "Doctor John" (2019).
Park Jinyoung previously starred in Korean drama "When My Love Blooms" (2020).
Kim Min Jung previously starred in Korean drama "My Fellow Citizens" (2019).
Park Gyu Young previously starred in Korean drama "Sweet Home" (2020).
Preview
The Devil Judge Teaser Trailer
Episode 1, 2, 3,….,Highlights
---
*Drama is subject to regional availability.