From enemies to lovers, noona romance to one night stands, any situation can be created in Korean dramas that will show love so beautifully that you'll fall in love with love. And why not!
Here is the ultimate Kdrama list of dramas "To Watch That Will Make You Fall In Love With Love"
---
1. Touch Your Heart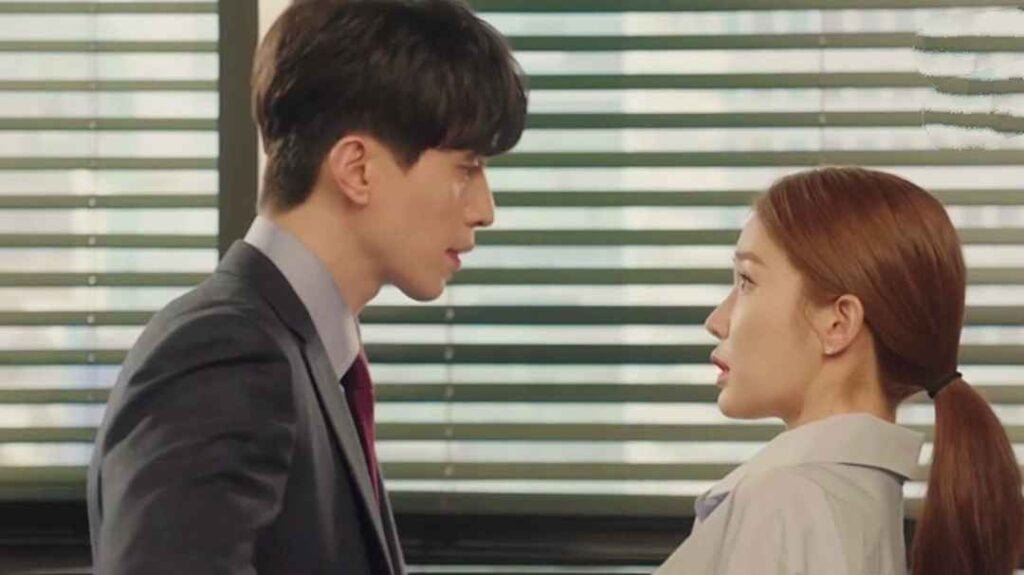 A cold-hearted lawyer and his new cheerful and bubbly secretary, who is also a celebrity, has never worked in the law field makes a crazy love story drama. How they overcome their prejudices and fall in love with each other is worth to see. Released on, "Touch Your Heart" stars Lee Dong Wook and Yoo In Na in the main cast.
Oh Yun Seo is a beautiful actress who is well-known for her looks, but is often criticized for her acting. She loses her popularity after she gets involved in a scandal. Few years later, Oh Yun Seo decides to work again and gets interested to star in a legal drama. But due to her bad reputation of acting, the writer of the drama wants her to take an actual experience as a lawyer before she acts in the drama. So, she takes the job of the secretary of Lawyer Kwang Jung Rok for 3 months. He is of stiff personality and a sudden immature secretary gives him a hard time. But with time, they both starts to like each other.
Watch On: Netflix, Viki, WeTV
---
2. My Secret Romance
Can you imagine the romance blooming between the awkwardness when two people meet again after having a one-night stand three years ago? Released on 17 April 2017 "My Secret Romance" stars Sung Hoon, Song Ji Eun and Kim Jae Young in the main cast.
My secret romance kdrama starts with a one-night stand between the leads. Wait! It is not as bad as you think. Cha Jin Wook is a spoiled son of a chaebol family who never fell in love with anyone deeply. While Lee Yoo Mi is a nice girl who never had a boyfriend. Both meet unexpectedly and had a one-night stand. Yoo-mi after the one-night stand breaks her heart, feeling like she is following the footsteps of her mother, who was a porn actress. When they meet again after three years, they felt a feeling of belongingness to each other. But things aren't that easy, specially for Yoo Mi when she has to feel embarrassment every time because of her mother. How will they overcome all the awkwardness and embarrassment? Does their love have a chance?
Watch On: Viki and Netflix
---
3. Pretty Noona Who Buys Me Food
Hardly anyone is there who doesn't know about this gem. With steaming chemistry between the leads, you'll love to see their relationship grow despite facing many struggles and backlashes from their friends and family. The series is not just a love story, but it covers many social taboos too. Like dating an older woman, expectations from women in the corporate world, and many more. "Pretty Noona Who Buys Me Food" released on March 30, 2018, starring Son Ye Jin, Jung Hae In and Jung So Yeon.
Pretty Noona Who Buys Me Food" or "Something In the Rain" tell and explores the love story between an older woman and a younger man. Yoon Jin Ah works as a supervisor at a coffee company, she is in her mid-30's. Her love life until now has been tough, as she always gets dumped. Her recent one whom she wanted to marry dumps her too, calling her unattractive. Then one day, she sees Seo Joon Hee, younger brother of her best friend. Jin Ah has always considered him as a little kid but today when he came back to Korea, looks different. Despite their age differences, they fall in love and their relationship gets stronger with time. Still, they keep their relationship a secret, as an older woman dating a younger guy is still not acceptable in the society.
Watch On: Netflix
---
4. Love Rain
"Love Rain" which stars Girls' Generation Im Yoon Ah (Yoona) and Jang Keun Suk in dual roles. This drama is so sweet, filled with many emotions and has an intriguing storyline to follow. Furthermore, it is not like a typical rom-com but has a melodramatic tone to it. Although the series got low viewership ratings in Korea, it received good reviews overseas.
It tells the story of love of two generations. It's the time in the 70s when two college students Suh In Ha and Kim Yoon Hee falls in love with each other. But somehow, they cannot express to each other. Later, both ends up living their life without confessing. Now, it's present day, a boy called Suh Joon meets Ha Na and falls in love. Suh Joon is Suh In Ha's son, while Ha Na is Kim Yoon Hee's daughter. They both are completely opposite in personality from their parents, and they also start dating each other. The trouble comes when Suh In Na and Kim Yoon Hee confesses their feelings and decides to get married, which literally makes Ha Na and Suh Joon step-siblings.
Watch Online On:- Viki and Amazon Prime
---
5. Oh My Venus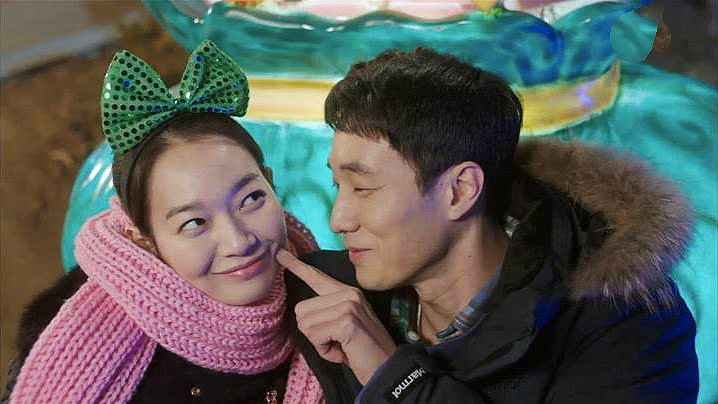 Can you imagine breaking up with your boyfriend after having 15 years of relationship with him, still ending up finding your true love? Well, you should. You never know what life holds for you next. Kang Joo-eun got a breakup on her relationship's 15th year anniversary when she was expecting a proposal. Kang Joo-eun was beautiful and was called Daegu Venus in her school where she met her boyfriend, but she didn't care about herself and focused on her studies and ended up being a fat person. After breakup, Kang Joo-eun got determined to change herself into a Daegu Venus again. And the man who fulfilled her wish becomes Kang Joo-eun's destiny. She became beautiful again and also found love again.
It is such a lovely Korean drama which shows the steamy yet cute chemistry between the main leads. At the same time, showing the importance of true love. It fills you with excitement so much that you'll jump on your sofa. A must and entertaining watch from start to finish. Starring Shin Min Ah and So Ji Sub.
Watch On: Viki, Netflix, WeTV
---
6. Lie To Me
Another Romance Kdrama filled with laughter, love, and entertainment with engaging plot. "Lie To Me" released on 9 May 2011 stars Yoon Eun Hye, Kang Ji Hwan and Sung Joon in the main cast. The chemistry between the leads is on point, with actors acting their best. Although it's another light watch with a punch of emotions and laughter. Oh! It really will give you a good time. Romance will be all around you.
"Lie To Me" tells the story of a woman in her 20s named Gong Ah Jung. She is a government employee at the Ministry of Culture, Sports, and Tourism. She is single and unmarried. Her former friend teases her for being so. So, she lies that she is married to a very wealthy man named Hyun Ki Joon who is a hotel president.
Watch On: Viki
---
7. Birthday Letter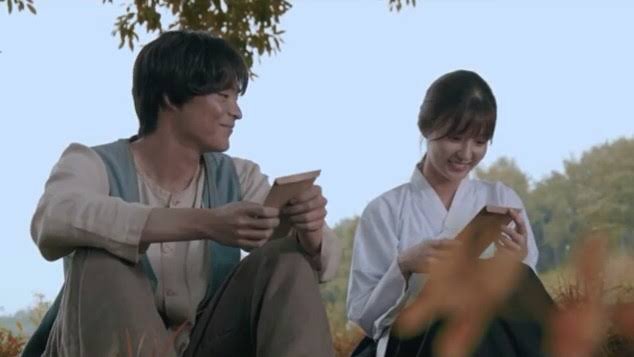 It is a short KBS special drama which aired especially on a Chuseok holiday in South Korea in 2019. It has Jeon Moo Song, Jeon So Min, Jo Soo Min, Jung Young Sook, Kim Kyung Nam and Song Geon Hee in the main cast. This drama is so beautiful and emotional. It showed a simple story covering a complex issue in a beautiful way. Where two lovers tries their best to live a better life in their most difficult times. The story is not just a plain romantic, but also interesting. It is actually sad, but you will find it satisfying. You will find yourself pretty intrigued while watching it and it will definitely move your heart.
"Birthday Letter" told a beautiful and emotional past love story of two individuals during the Japanese occupation of Korea, Korea's liberation, and the Korean War. It was particularly centered around the painful lives of the youth in those tough times of Korea.
Watch On: YouTube
---
8. It's Okay, That's Love
The person you had a chit-chat fight with last night, next day he/she end up becoming your roommate. Will things go well? So much so that you fall in love! Is it possible? Well! Such is the case in "It's Okay, That's Love" drama. Released on 23 July 2014, it stars Jo In Sung, Gong Hyo Jin, Sung Dong Il, Lee Kwang Soo, and Do Kyung Soo.
"It's Okay, That's Love" tells the love story of a novelist and psychiatrist. Jang Jae Yeol is a best-selling novelist and a radio DJ. He mainly writes mystery novels. However, due to his cruel past and guilt, he developed obsessive compulsive disorder. Ji Hae Soo is a psychiatrist on her first year of fellowship. She is passionate towards her job, and she takes well care of her patients. One day, they both meet at a talk show. They had a heated debate and refused to give in to each other. Somehow, they end up becoming roommates. Things are not going well for them, but slowly they realize that they are more compatible than different. Both Jang Jae Yeol and Ji Hae Soo end up healing each other, however later Jae Yeol's mental health becomes serious.
Watch Online On: Apple TV, Disney+, WeTV and Viki
---
Shopping King Louis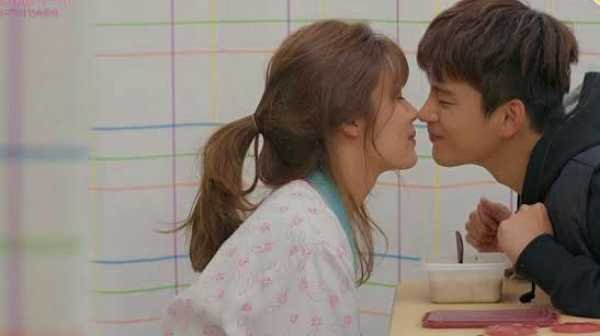 Released on 10 November 2016 "Shopping King Louis" stars Seo In Guk and Nam Ji Hyun in the main cast. It is a very light and cute comedy drama full of pure and innocent love without any opposing families' cliché. Its storyline is light, with not many twists, yet it is mesmerizing enough. The unique characters of Bok Shil and Louis makes a very lovely pairing.
It is a rom-com drama that tells the story of a rich heir Louis (Seo In Guk) who is also the precious grandson of a rich grandma. He is ridiculously rich and spends money like water on shopping. On the other hand, Ko Bok Shil (Nam Ji Hyun), a poor, energetic woman from the countryside is unaware of the technological world. The two meet when Louis lost his memories in an accident. Somehow, the two starts living together, taking care of each other in hard times. Despite loosing his memory, Louis habit of spending money is still the same, but as he spends more time with Bok Shil he learns to save and value money.
Watch On: Viki
---