Overview: "The Forbidden Marriage" Kdrama (also known as "Golden Spirit: Joseon Marriage Ban") is an MBC original drama series that released on December 9, 2022. It will tell the story of a crown prince who bans marriage in Joseon after his beloved wife dies. "The Forbidden Marriage" stars Park Ju Hyun, Kim Young Dae and Kim Woo Seok in the main cast. It is available to watch online on streaming platform Viki*.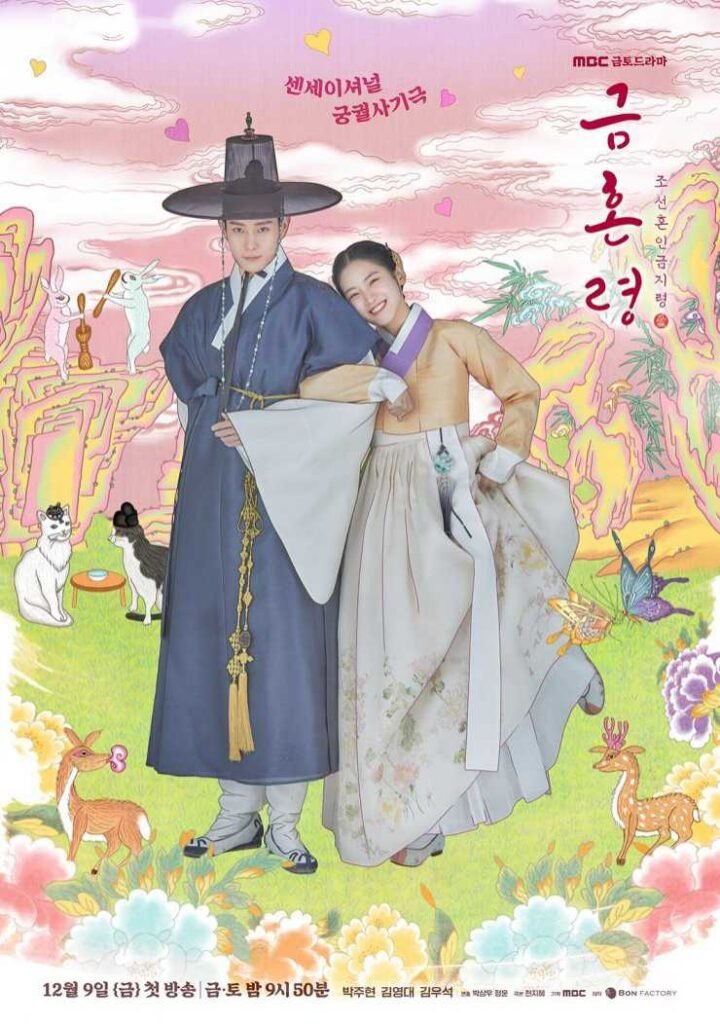 Table of Contents
Synopsis
Genre
Cast
Air Time & Schedule
Episodes & Ratings
Still Cuts
Notes & Facts
Where To Watch Online?
Trailers & Clips
Synopsis
"The Forbidden Marriage" Korean drama tells the story of King Lee Heon (Kim Young Dae) who is unable to get over the death of his wife for 7 years. The royal family and government members have tried to get King Lee Heon married. They have even imposed a geumhonryung edict, which bans all the marriages in Joseon until the King marries. This drives the people of Joseon crazy.
Meanwhile, Ye So Rang who is a scammer claims that the spirit of the King's late wife still exists in the palace. One day, she gets arrested in the palace. To save herself, she starts behaving as if she is possessed by the late princess' spirit.
Genre
Historical, Rom-Com
Main Cast & Characters
Park Ju Hyun as So-rang
Kim Young Dae as Lee Heon
Kim Woo Seok as Lee Shin-won
Supporting Cast
Choi Deok Moon as Gwaeng I
Jung Bo Min as Hae Young
Yang Dong Geun as Jo Seong Gyun
Cha Mi Kyung as Grand Royal Queen Dowager
Jeon Jin Oh as Na Sang Ju
Lee Hyun Geol as Se Jang
Hwang Jung Min as a court lady
Kim Min Sang as Do Seung Ji
Lee Doo Seok as Kim Ui Jun
Jo Seung Yeon as Lee Jeong Hak
Seo Jin Won as Kwon Rip
Park Sun Young as Seo Un Jeong
Song Ji Woo as Ye Hyun Hee
Kim Min Ju as Ahn Ja Yeon
Um Hyo Sup as Ye Hyun Ho
Yoon Jeong Hun as Ja Chun Seok
Lee Jeong Hyun as Oh Deok Hoon
Kim Min Seok as Wang Bae
Hong Si Young as Jung Do Seok
Others
Lee Yoo Kyung as Soo Hyang
Cameo
Park Gyeong Ree as Cho Ran
Air Time & Schedule
New Episodes every Friday & Saturday at 10:00 PM KST.
Episodes & Ratings
Korean drama "The Forbidden Marriage" will have a total of 12 episodes.
Still Cuts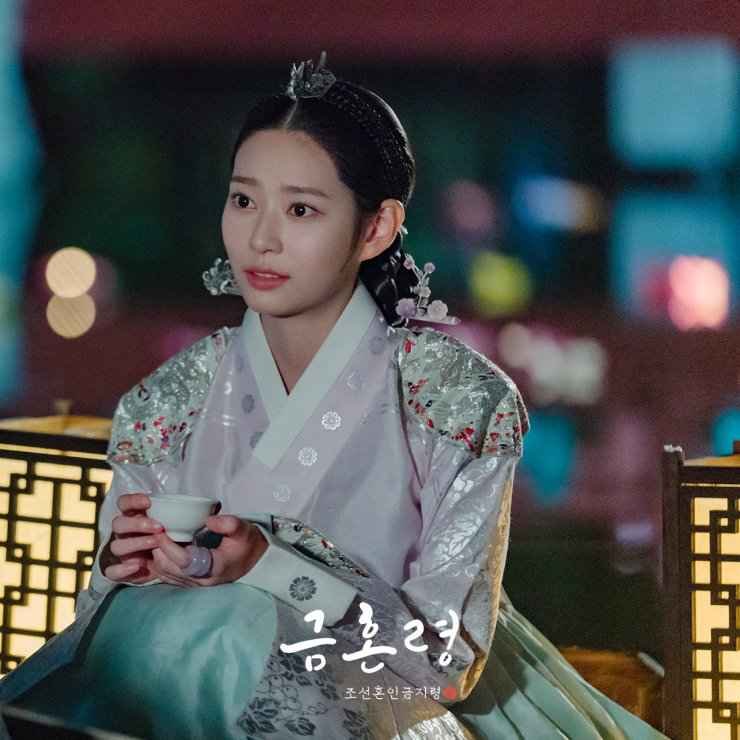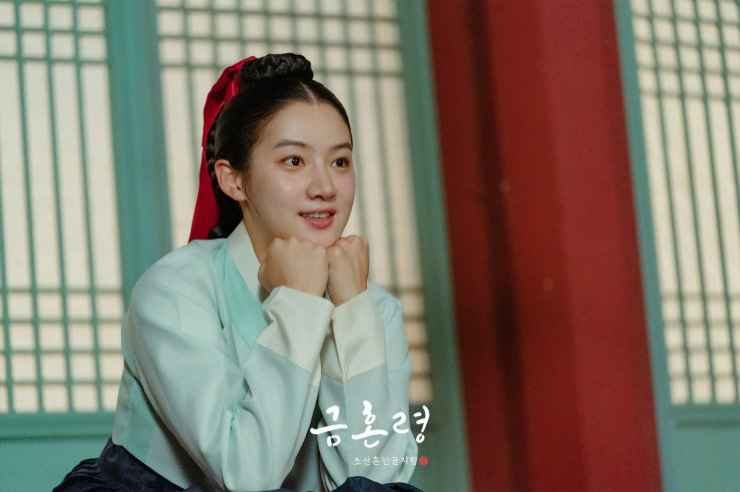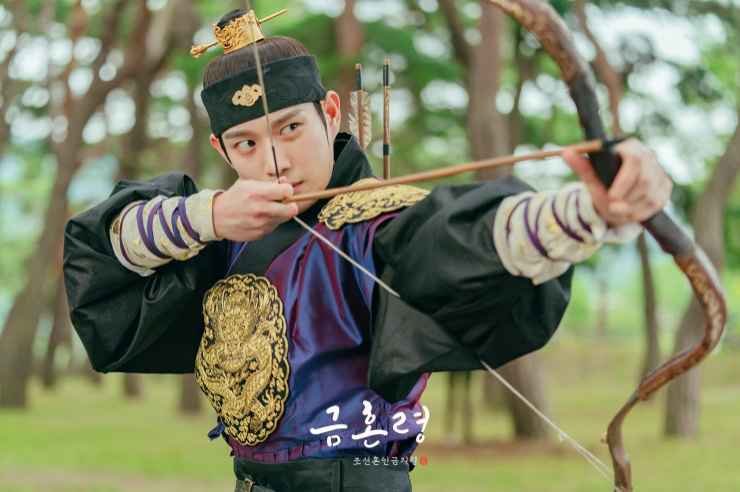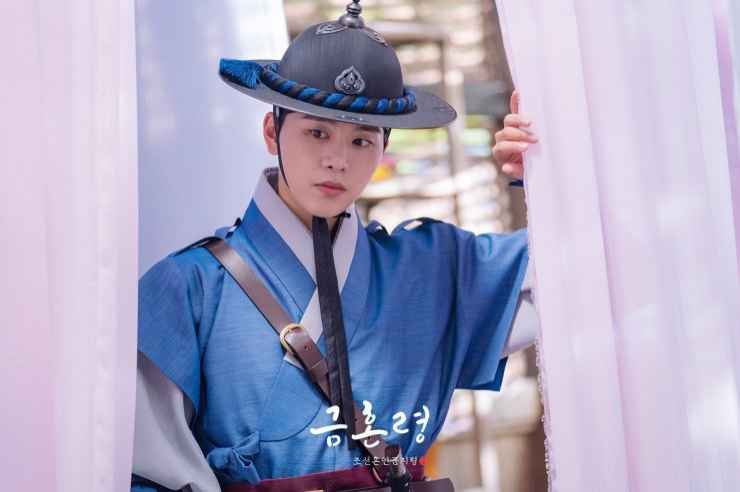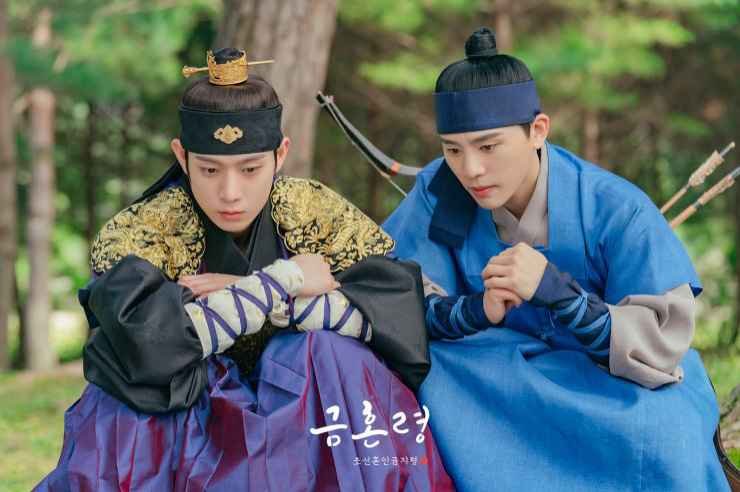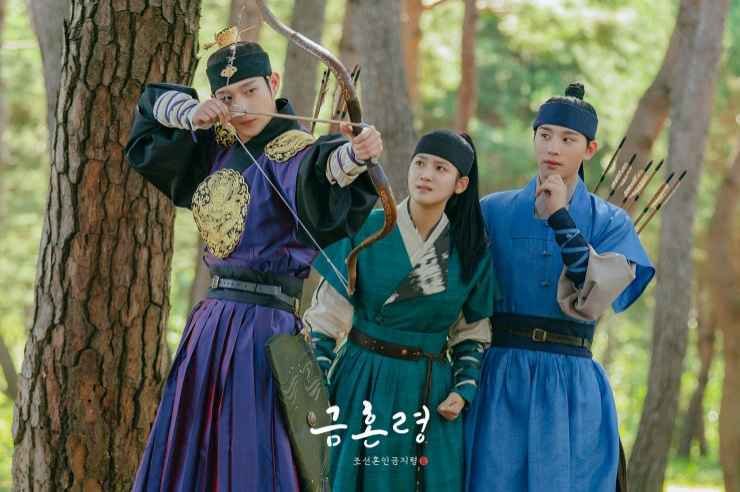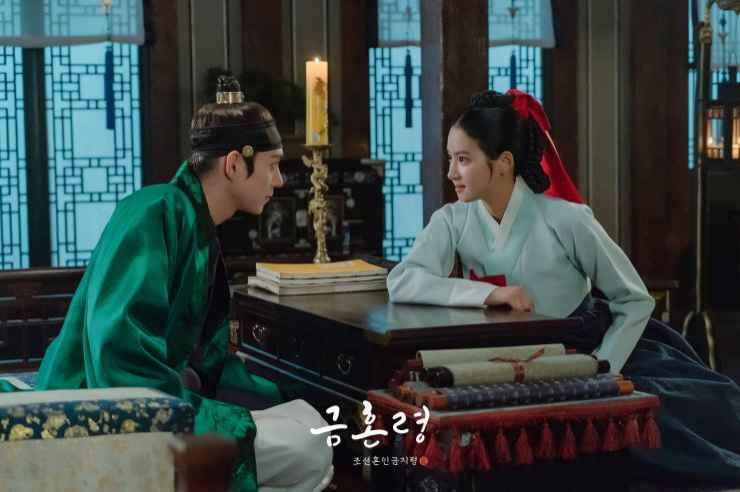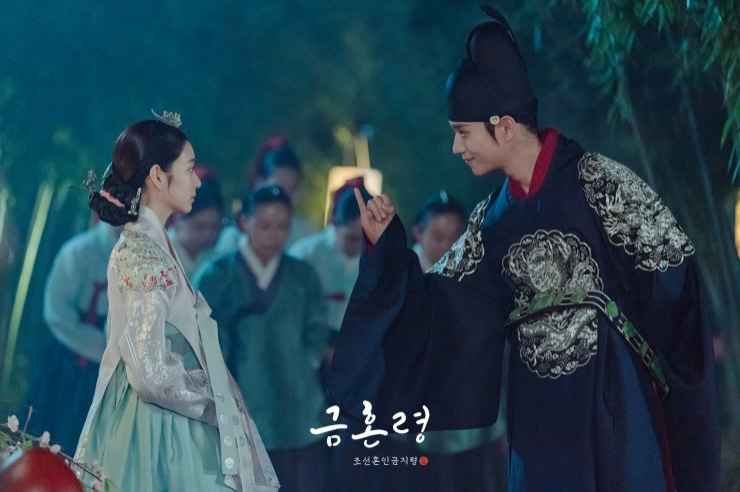 Notes & Facts
"The Forbidden Marriage" is based on web novel "Geumhonryung, Joseon Honin Geumjiryung" by Chun Zi Hye.
Park Ju Hyun earlier starred in Korean drama "Love All Play" (2022).
Kim Young Dae earlier starred in Korean drama "Shooting Stars" (2022).
Kim Woo Seok earlier starred in Korean drama "Military Prosecutor Doberman" (2022).
Director: Park Sang Woo
Writer: Chun Zi Hye
Where To Watch Online?
You can watch "The Forbidden Marriage" online on Viki here.
Trailers & Clips
Episodes 1, 2, 3,……., Highlights
*Drama is subject to regional availability.
---