In Korean dramas, every so often if it's meant to be, it'll be. Whether it is after 10 years or in another life, these Romantic-Reunions in Kdramas prove that love will always find its way back.
These dramas have couples with undeniable chemistry. You can feel the spark right from their first meet. So when you see them separate, your heart will yearn for the two to meet again. And don't worry, all these Korean dramas that I have mentioned here have happy endings. However, bthey still require you to put a tissue box with you while watching, as their journey to get that happy ending is not easy. So let's see! 😊
1. I Miss You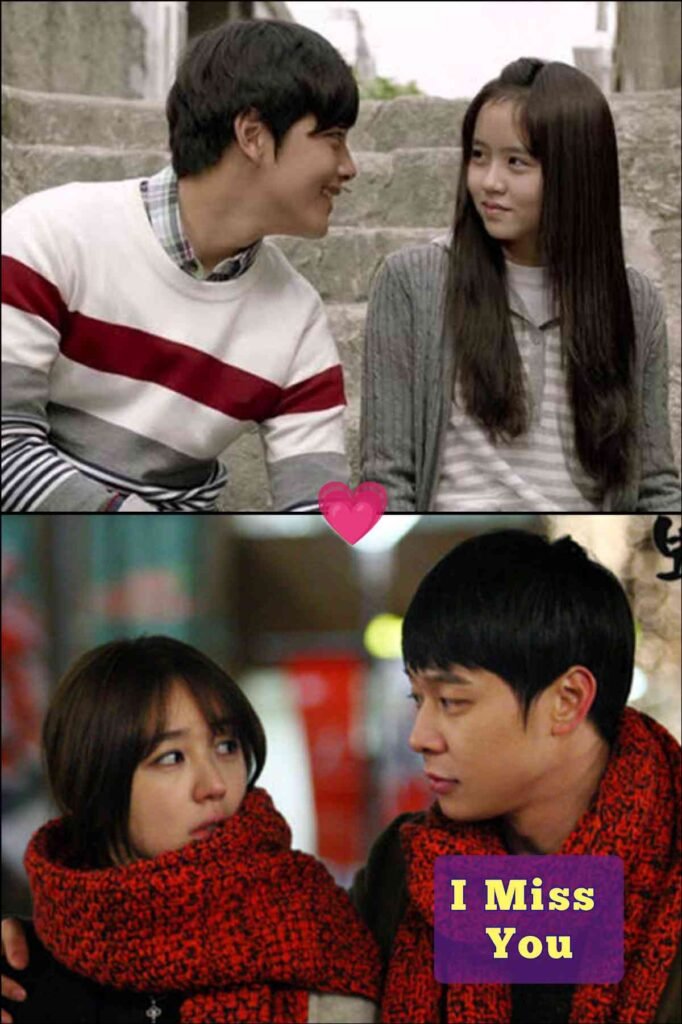 Starring Yoon Eun Hye and Park Yoo Chun "Missing You" tells the story of Lee Soo Yeon who gets bullied at school and Han Jung Woo, the son of a chaebol and also a gangster who always protects her from bullying. They become friends and fall in love, but a tragedy separates them. After 14 years, they meet each other again, but nothing is same as earlier. Soo Yeon now lives with a different identity and also has a boyfriend. Living with old scars and a change of destiny again, Soo Yeon and Jung Woo still have feelings for each other. They decide to start again, but the same people are ready to separate them once more. Will they get a happy ending or end up falling apart this time? (Their childhood roles are played by Kim So Hyun and Yoo Jin Goo.)
Watch On: Viki, AppleTV
---
2. Our Beloved Summer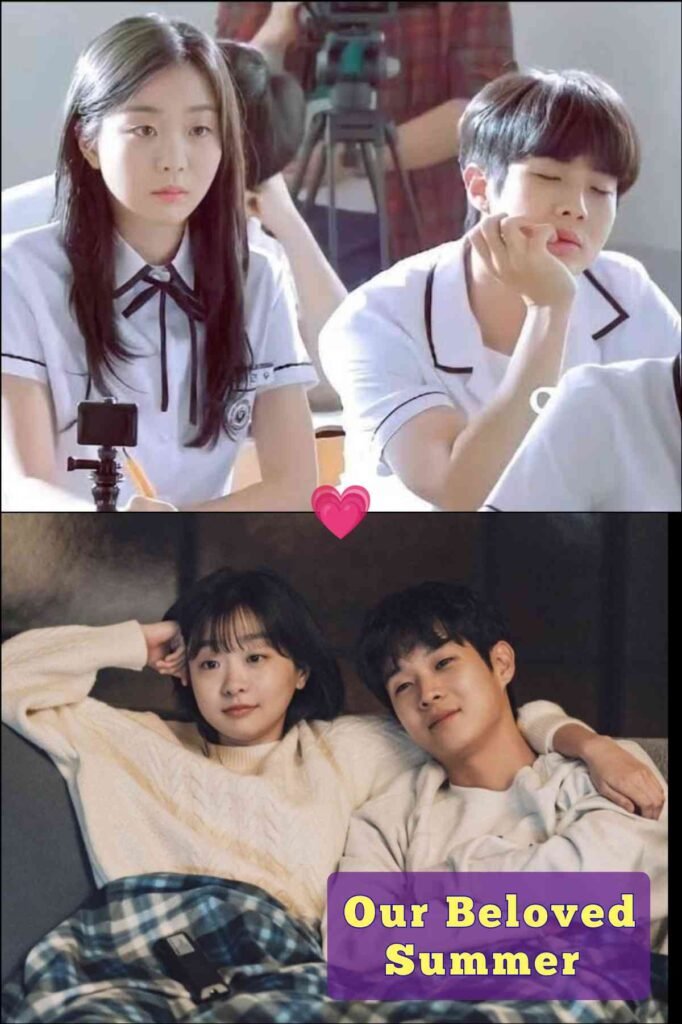 With Kim Da Mi and Choi Woo Shik playing the lead roles, the Korean drama "Our Beloved Summer" tells the story of a couple who broke up on bad terms during their high school. Ten years later, a documentary featuring them during their high school days becomes very popular, making everyone curious about them. So now, they both have to come together in front of the camera again. Even after 10 years, will they accept each other? When today, their personalities and perspective of life are entirely different. Gook Yeon Soo wanted to become a top student. Today, she learns to face the reality of life.
Choi Woong who was a free-spirited and immature personality, today becomes serious after he discovers his true goal in life. Also, now he is successful.
Watch On: Netflix
---
3. When My Love Blooms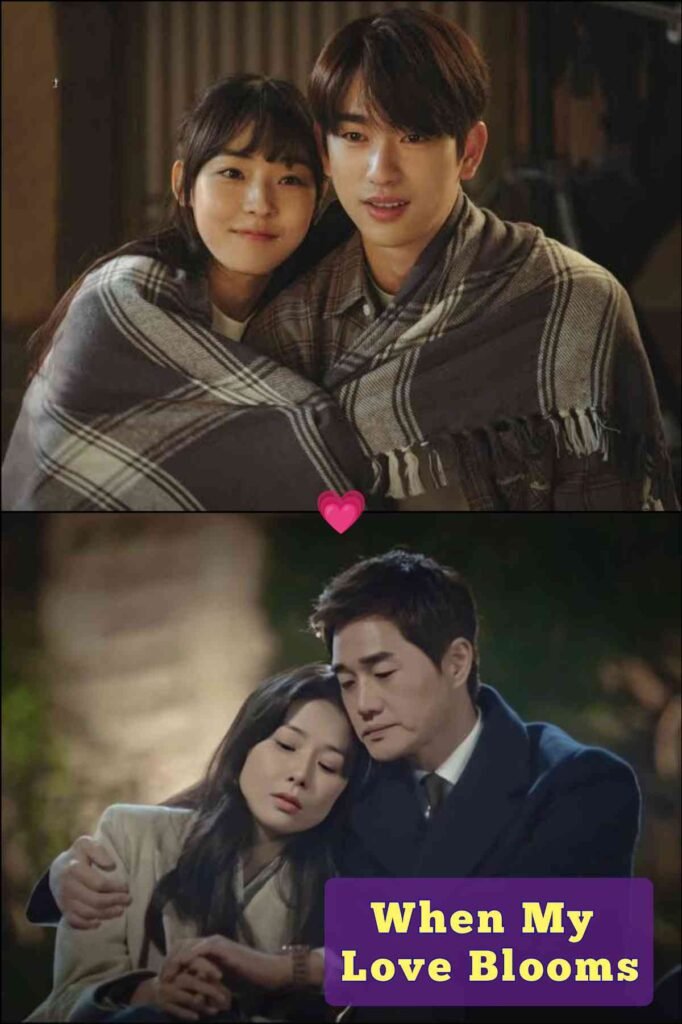 "When My Love Blooms" tells the emotional love story of Han Jae Hyun (Yoo Ji Tae) and Yoon Ji Soo (Lee Bo Young) who are in their 40s now. Twenty years ago, they were each other first loves when in university. Today, fate brings them closer again. They have got one more chance to start over with their first love. But, a lot has changed in twenty years. Han Jae Hyun is the son-in-law of JS group's chairman. During college, he was a passionate personality, but today he only cares about money. Yoon Ji Soo is now a single mother and her ordinary life takes turn after her family's accident. Can love still reignite? (Park Jin Young and Jeon So Nee played the role of Han Jae Hyun and Yoon Ji Soo in their 20s.)
---
4. Moon Embracing the Sun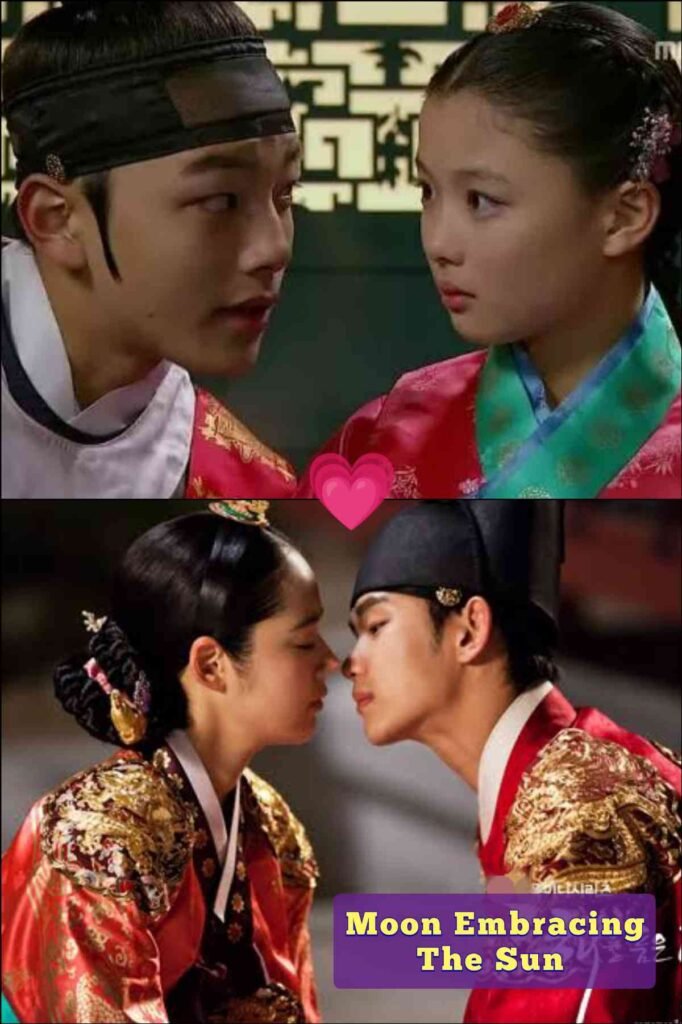 With a star-studded cast including Kim Soo Hyun, Kim Yoo Jung, Yeo Jin Goo and Han Ga In, "Moon Embracing The Sun" is such a drama that it will make your heart thirsty for the two leads to meet again. It tells a poignant love story between a palace shaman Wol and the King Lee Hwon. During his teenage years prince Lee Hwon falls in love with Yeon Woo. They were both even engaged to be married, but the palace ministers played cruel and planned to kill her. Everyone assumed she was dead, but Yeon Woo was saved by a shaman. However, she now doesn't remember her past. Eight years later, she returns as Shaman Wol in the palace. Lee Hwon who still can't forget Yeon Woo, gets shocked by Wol's resemblance to her. He starts investigating the secret behind Yeon Woo's death. Meanwhile, Wol's memories slowly comes back.
---
5. The Spring Waltz
"Spring Waltz" stars Seo Do Young, Han Hyo Joo, Daniel Henney and Lee So Yeon. It tells the love story of Lee Su Ho and Eun Young who met each other on a remote island and falls in love. Eun So Ho's father had come to the island to run away from debt. While, Eun Young is the daughter of So Ho's father's friend. However, his father leaves him there, but Su Ho decides to stay because of Eun Young. Somehow, Su Ho suddenly disappears from the island, while Eun Young is in the hospital. Few years from now, Eun Young is traveling in Austria. There she sees a pianist who looks exactly like Su Ho. His name is Jae Ha. Both fall in love, but later a shocking truth is revealed. What is the truth? And can Eun Young find her true love?
Watch On: None
---
6. I Need Romance 2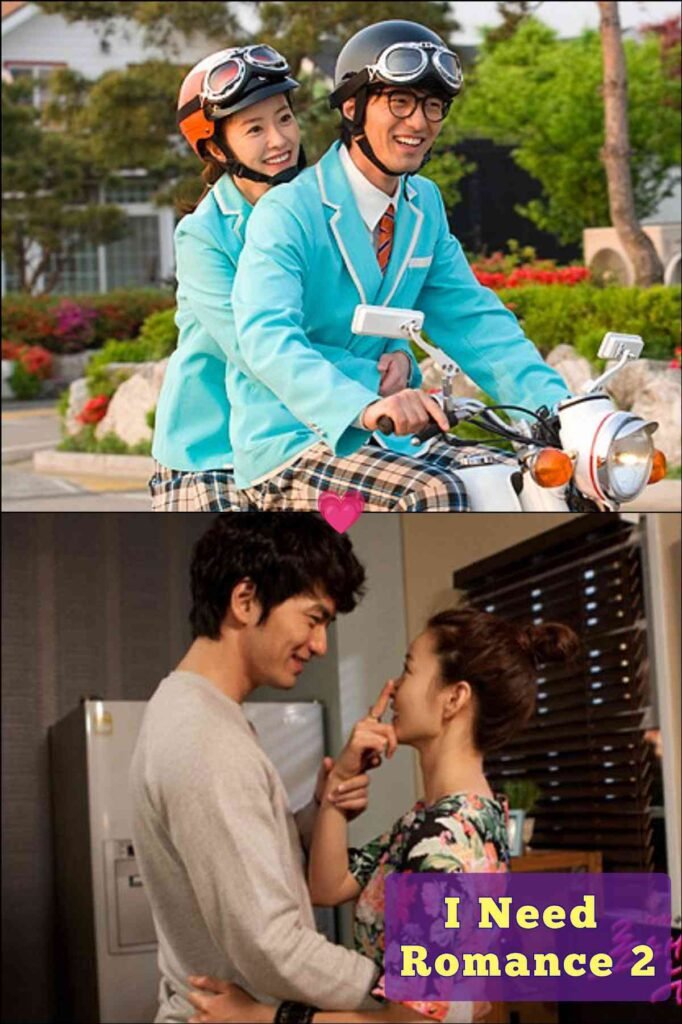 An old classic of romance series "I Need Romance" depicts the work, relationships, and friendship of people in their thirties. The second season is mainly centered around the romance story of Joo Yeol Mae (Jung Yu Mi) and Yoon Seok Hyun (Lee Jin Wook). They have been in an on-off relationship for almost 12 years. Their main reason for breakup is always Yoon Seok who keeps distance from Yeol Mae and avoids the question of marriage. Yeol Mae gets tired of this until a man called Shin Ji Hoon (Kim Ji Seok) makes her heart flutter once again. Although she still remains friends with Yoon Seok, the three are now in a love triangle. Will an entry of another man compel Yoon Seok to change his ways?
Watch On: Tubi TV
---
7. Crash Landing On You
This one is known almost by everyone today, not even borders can separate the lovers. "Crash Landing On You" drama tells a romance story between a South Korean heiress Yoon Se Ri (Son Ye Jin) and a North Korean army officer Ri Jung Hyuk (Hyun Bin). Yoon Se Ri accidentally lands in North Korea while paragliding and there she meets army officer Lee Jung Hyuk who gives her shelter and protects her. Both end up falling in love with each other while in North Korea. However, he needs to safely send her back to her homeland, South Korea, and leave her for good. One might think, "Oh! It's literally impossible for them to meet again now", but love always finds its way. Ri Jung Hyuk risks everything to go to South Korea and meet his eternal love.
Watch On: Netflix
---
8. My Love Eun Dong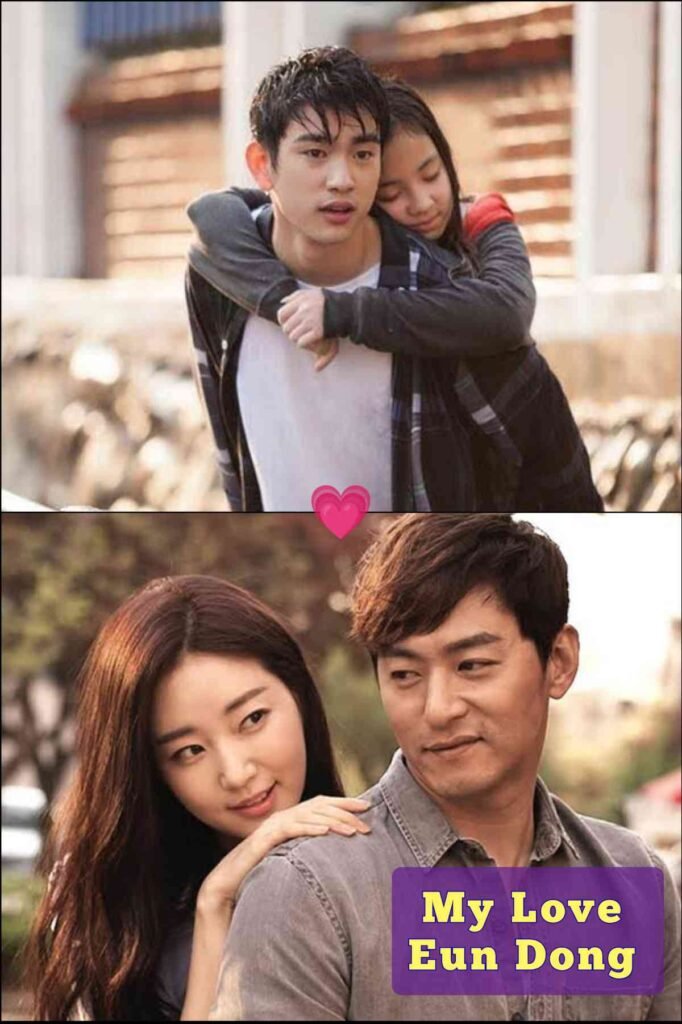 Starring Joo Jin Mo and Kim Sa Rang, "My Love Eun Dong" tells a very interesting story of two love buds who got separated 2 times but still couldn't forget each other. Back when Park Hyun Soo was a teenager, he immediately falls for Ji Eun Dong who is an orphan. However, as they get to know each other, she disappears. After 10 years, they meet again and even start dating this time. But, she disappears once more. Today, again after 10 years, Hyun Soo is a successful actor. He still misses his first love. So he decides to write an autobiography depicting his love for Eun Dong, in the hope that he'll find her. For this, he hires a ghostwriter, Seo Jung Eun. Seo Jung Eun who once lost her memories due to an accident finds the stories of Hyun Soo familiar to her. Moreover, she is even married now and has a child. It's ending is a bit different, so it really will depend on you whether you liked it or not.
Watch On: Viki
---
9. Tale of the Nine-Tailed Fox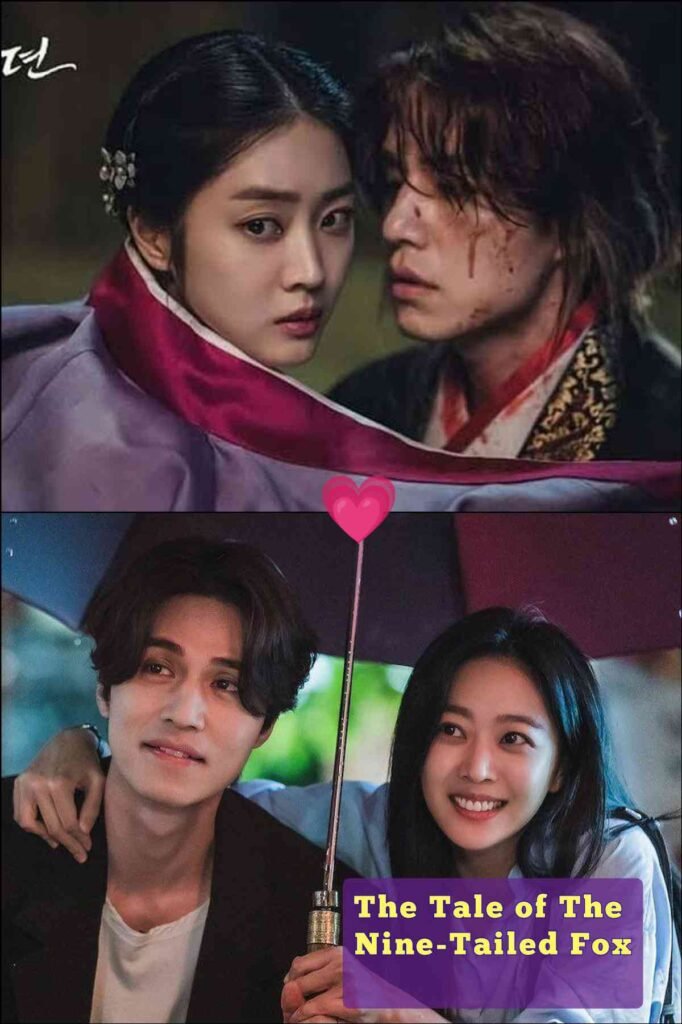 Love will even find its way back in the next life. "Tale of the Nine Tailed" tells a thrilling romance story of a nine-tailed fox Lee Yeon (Lee Dong Wook) who lives on Earth to eradicate evil powers who threaten the mortal world and to find his true love Ah Eum (Jo Bo Ah) who died centuries ago. Nam Ji Ah is the reincarnation of Ah Eun, she is a talented television producer who has double personalities due to a secret related to her past. She gets entangled with Lee Yeon as she thinks that he is involved in her parent's mysterious car accident. But, little did she know that Lee Yeon was her one and only love from past life. And Lee Yeon also needs to make sure that Nam Ji Ah is the reincarnation of Ah Eun. Slowly, they grow closer and fall in love. Lee Yeon also realises that Ji Ah is Ah Eun's reincarnation. But the evil spirit which separated them before has now come back again.
Watch On: WeTV, Viki, Netflix, Prime Video
---