2022 has amazing Korean dramas to watch!
We are in the second half of this year, and we already have the best of Kdramas. This year, Netflix streamed a significant amount of Korean dramas as well. After the massive success of "Squid Game" last year, Netflix made sure to make some more gems like that.
The following list of Best Korean dramas of 2022 has been divided into 3 parts. One that is completed, second that are currently airing and third those that are releasing just in a short amount of time.
From the latest buzz worthy kdrama "Extraordinary Attorney Woo" to the old 2022 hit like "Business Proposal", every drama that fans has been watching this year is covered in this list. So don't miss and let's start!
Already Completed Korean Dramas of 2022
Here are those Korean dramas that won the hearts of many as they blessed the year 2022 with their amazing plot line and chemistry.
---
1. Woori The Virgin
"Woori The Virgin" tells the story of Oh Woori, an assistant writer on a popular drama series. Even though she's dating police officer Lee Kang Jae, she has vowed to remain virgin until she marries, and her boyfriend accepts her wish. One day during a regular medical checkup in a hospital something happened, and later she finds that she is pregnant through artificial insemination due to the mistake of doctor. She discovers that the father of the child is Raphael.
Raphael, CEO of a cosmetics company. Things become complicated when Raphael learns about Woori's pregnancy. Raphael is married to Lee Ma Ei, but they are going through divorce. His wife Lee Ma Ri intentionally approached him and married him for his money. On the other hand, Raphael is looking for real love.
Watch On: Viki
---
2. Twenty-Five Twenty-One
"Twenty-Five Twenty-One" tells the stories of youth who chose a different path when their dreams were taken away by the IMF financial crisis in South Korea.
It tells through the story of Na Hee Do and Baek Yi Jin who first met when they were 18 and 22 and falls in love later. Na Hee Do is a member of her High school fencing team but because of South Korean financial crisis her team gets disbanded. On the other hand, Baek Yi Jin's father's business also go bankrupt. This leads Baek Yi Jin to find some part-time jobs while studying. After going through a hard life, he finally becomes a UBS sports reporter while Na Hee Do becomes a member of Sabre fencing national team.
Watch On: Netflix
---
3. Thirty Nine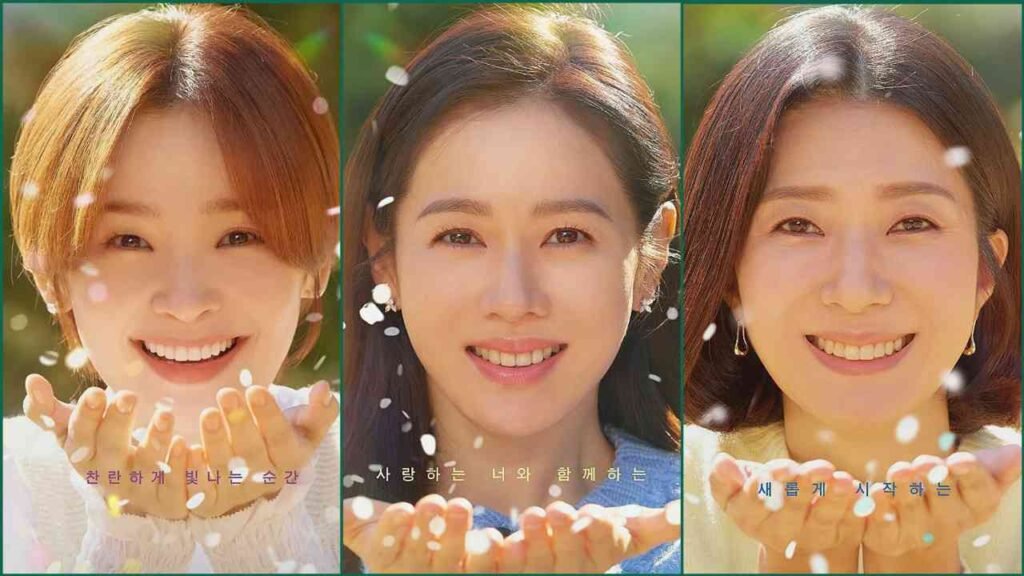 "Thirty Nine" Korean drama story center around the lives of three friends who are about to turn 40. It will depict the stories of their everyday struggle with career, family, friends, and romance. Cha Mi Jo (Son Ye Jin) is one of those friend who belongs to a rich family. She is the head dermatologist of a clinic in Gangnam. Jung Chan Young (Jeon Mi Do) is a friend of Cha Mi Jo who is an acting teacher.
Kim Sun Woo is a 39-year-old dermatologist. Since his high school, he has lived in the United States and has recently come to Korea. Kim Sun Woo is of kind and simple nature. He gets attracted to dermatologist Cha Mi Jo (being played by Son Ye Jin).
Watch On: Netflix
---
4. Love (ft. Marriage and Divorce) 2
"Love (ft. Marriage and Divorce) 2" kdrama will continue the stories of three married couples each in their 30s, 40s, and 50s who now face trouble in their married lives.
Boo Hye Ryung is in her 30s, married for 3 years. She is a former announcer and now a radio DJ. Her husband is a judge. Currently they don't plan to have children.
Sa Pi Young is in her 40s, married to a romantic husband and is also a mother. She works as a radio program producer. Her husband is a doctor of neuropsychiatry at his own clinic.
Lee Shi Eun is in her 50s, married for 30 years. She is the main writer of a radio program. Her husband is a professor.
Watch On: Netflix
---
5. A Business Proposal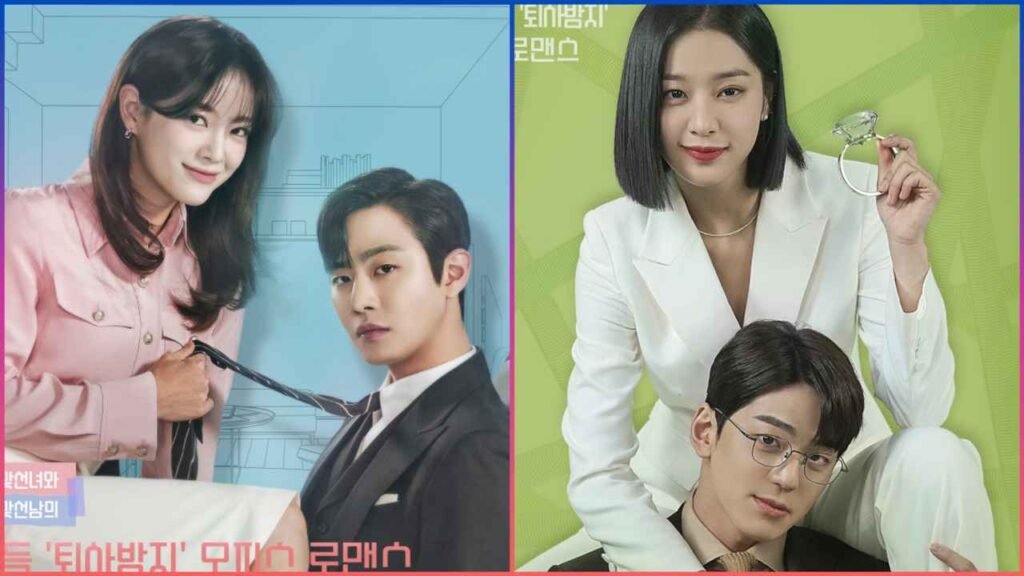 "A Business Proposal" story goes like this. One day, Jin Young Seo who is the daughter of a chaebol family is set up on a blind date by her parents. She doesn't want to go, so she asks her friend Shin Ha Ri to go instead. Shin Ha Ri is a single woman who likes someone for a long time. Jung Young Seo is so desperate to send her friend that she even offers her money for doing so. Ha Ri finally agrees.
There, Ha Ri gets shocked to see that she is on a blind date with the CEO of the company she works in. He is Kang Tae Mo, whose grandfather has set up this blind date for him. As he wants him to marry soon. But, Kang Tae Mo always rejects dating and out of frustration, he decides to marry the next girl he goes on a blind date with.
To her surprise, Ha Ri gets a call from Kang Tae Mo the next day, asking her to marry him.
Watch On: Netflix
---
6. Soundtrack #1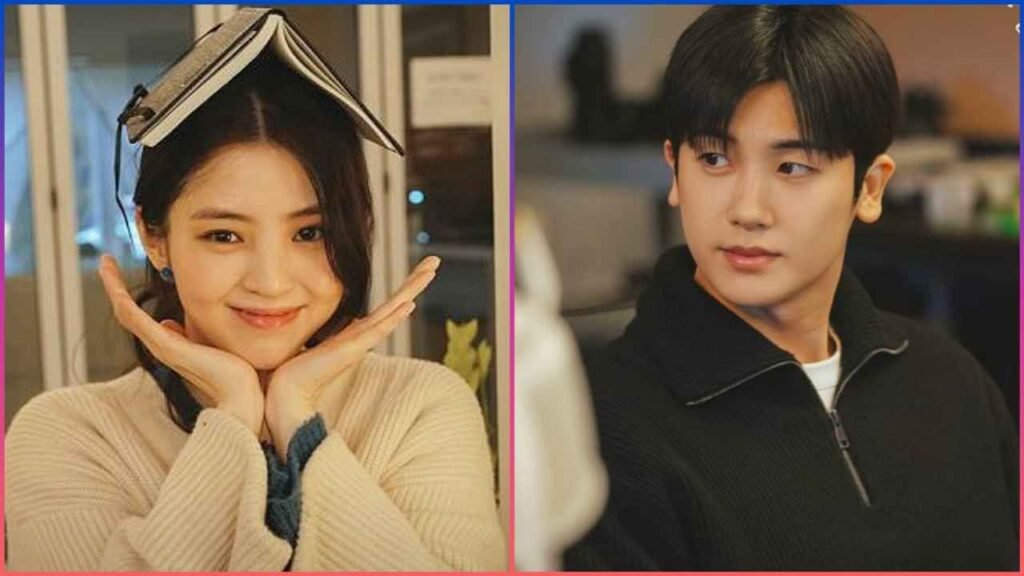 "Soundtrack #1" tells the story of two longtime friends of 20 years, Han Sun Woo and Seo Eun Soo.
Han Sun Woo is a rookie photographer with good looks and warm heart. Seo Eun Soo is a lyricist who is also a straightforward personality. Somehow, both starts living together and within 2 weeks they develop feelings for each other.
Watch On: Disney+ Hotstar
---
7. Pachinko
"Pachinko" tells the story of a Korean family who moves to Japan during the times when it wasn't easy for Koreans to live in Japan, as they faced discrimination. It was a time when the only employment for many Koreans living in Japan was in the "Pachinko parlors".
Kon Hansu is a rich and powerful merchant in Japan. Sunja is a Korean woman from Yeongdo Gu, Busan, South Korea, who fights for a better life in a Korea dominated by the Japanese. Solomon Baek is the son of Baek Mozasu and the grandson of Sunja. He is educated and usually spends time with Americans and Westerners.
Watch On: Apple TV+
---
8. All of Us are Dead
"All of Us are Dead" tells the story of Hyosan High School where after a girl gets bitten by an infected rat, spreads the virus to others. Now the students are trapped in the infected school with zombies, and they try to escape without becoming a one. Will they be able to survive or end up being a zombie themselves?
The season 2 for "All of Us Are Dead" is also in works, so better hurry and watch the first part.
Watch On: Netflix
---
9. Tomorrow
"Tomorrow" tells the story of a supernatural crisis management team with one human who prevent suicides.
Choi Joon Woong who has everything to get a good job, graduated from prestigious university and is talented yet faces difficulty in getting a good job. One night, he accidentally meets two death angels, Gu Ryeon and Im Ryoog Gu. They both are from a crisis management team where Gu Ryeon is the team leader. This team saves people from suicides. Choi Joon Woong also joins the crisis management team.
Watch On: Netflix
---
10. My Liberation Notes
Korean drama "My Liberation Notes" tells the story of three siblings Yeom Mi Jung, Yeom Ki Jung and Yeom Chang Hee and a stranger called Mr. Goo living in Sanpo village who wants to escape their endless struggling life.
Yeom Mi Jung (Kim Ji Won) is the youngest sibling who is introverted in nature. She hopes to escape from her boring and lonely life, but her introvert nature always comes in between.
Yeom Chang Hee (Lee Min Ki) is the middle child of the three siblings. He has no dream or passion in life. Chang Hee is always looked down by his family members, so he wishes to escape it.
Yeom Ki Jung (Lee El) is the older sibling who has a hot temper. She commutes from her Sanpo Village to Seoul daily for work. Ki Jung intends to find love in this struggling life of hers.
One day, a mysterious man Mr. Goo (Son Suk Goo) appears in the Sanpo Village. He drinks a lot. Yeom Ki Jung tries to know him.
Watch On: Netflix
---
11. Our Blues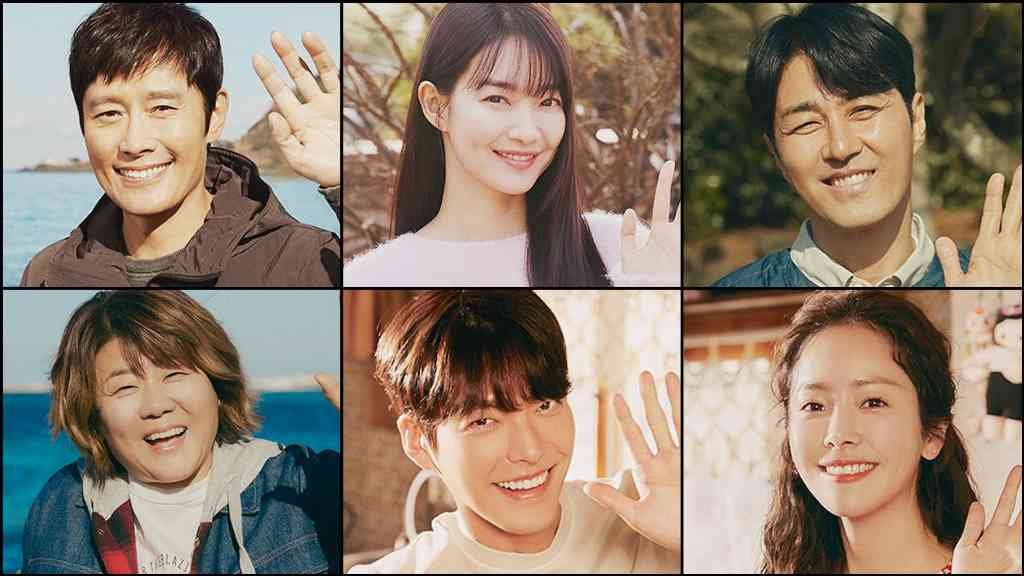 Korean drama "Our Blues" tells the sweet, sour and bitter stories of people on Jeju Island. Lee Dong Seok (Lee Byung Hun) is a truck maker who sells trucks for living. He was born in Jeju. Min Sun Ah (Shin Min Ah) also works with Lee Dong Seok. She came to Jeju to escape her past life.
Choi Han Soo (Cha Seung Won) returns from the city back to his hometown, Jeju and reunites with his first love, Jeong Eun Hee (Lee Jung Eun). Jeong Eun Hee, a woman with a bubbly personality, owns a fish store. Go Mi Ran (Uhm Jung Hwa) who has also returned from the city is Eun Hee's friend.
Park Jung Joon (Kim Woo Bin) is a warm-hearted ship captain. He falls in love with a bright and bubbly female diver, Lee Young Ok (Han Ji Min). There are some rumours about her in the Jeju.
Watch On: Netflix
---
12. Love All Play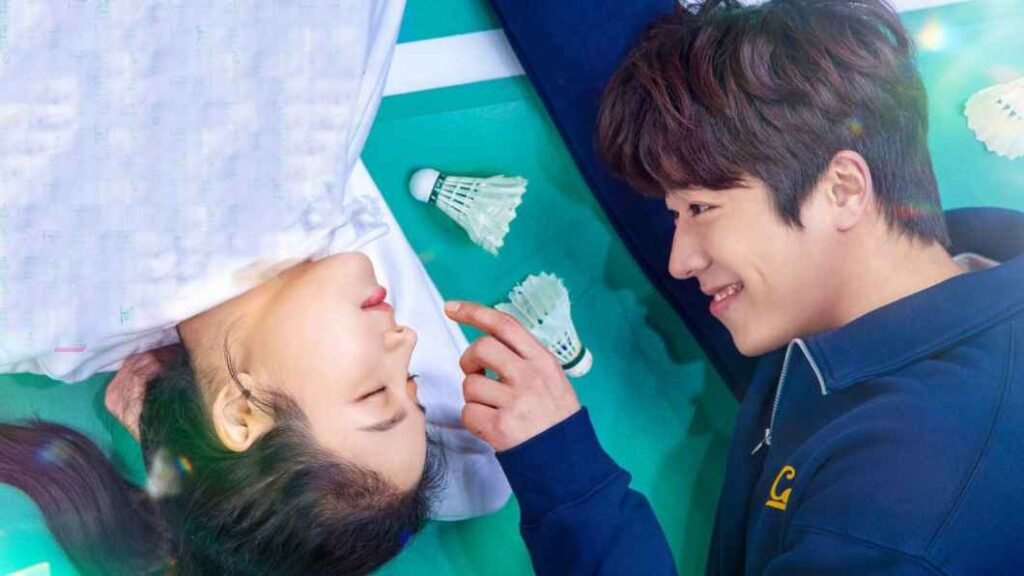 "Love All Play" Kdrama tells the romance story between the badminton mixed-doubles protagonists team members.
Park Tae Joon's parents are in badminton equipment business. So, he was exposed to badminton from the starting. But his passion for badminton came out when he tried to impress a girl he likes.
Park Tae Yang is a former aspiring Olympian who somehow got involved in the bribing scandal. As a result, she had to leave badminton for three years.
Watch On: Not yet Available
---
13. Shooting Stars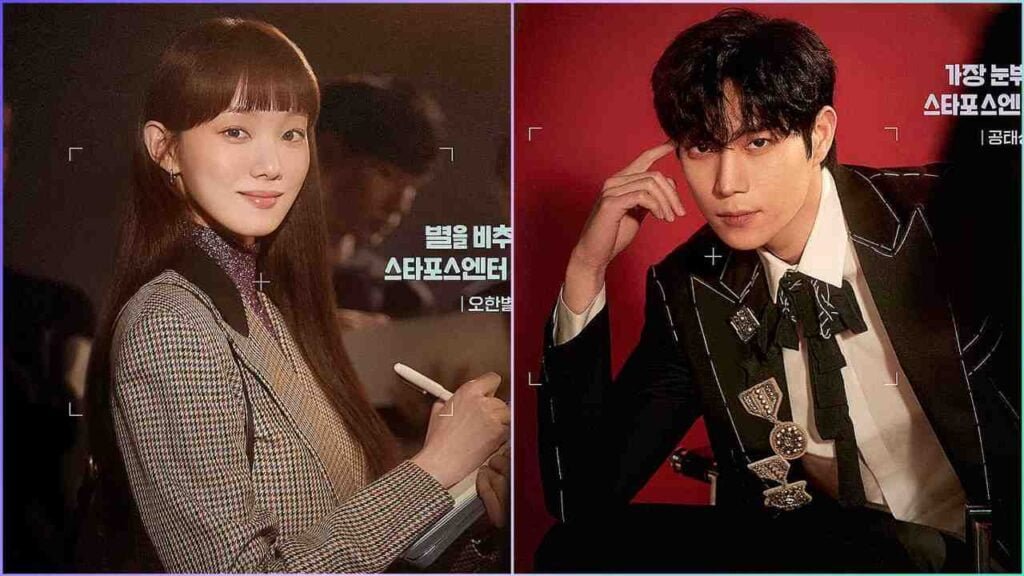 Kdrama "Shooting Stars" tells a romance comedy story of Oh Han Byun and Gong Tae Sung. It will also tell the story of people who work behind the entertainment industry and the stars who shine bright due to their hard work.
Oh Han Byun is the head of the PR team at an entertainment industry. She is quite talented in her job and is even good in various fields of the entertainment industry like handling celebrity crisis, communications and more.
Gong Tae Sung is an A-list celebrity who is not on good terms with Oh Han Byun. His fans always support him due to his good smile and nature. But behind the limelight, he is short-tempered and often competes with others.
Watch On: Viki
---
14. From Now On, Showtime!
"From Now On, Showtime!" tells a fantasy romance story happening between a magician and a female police officer.
Go Seul Hae (Jin Ki Joo) is the police officer, and she loves her job. Her dream is to join the criminal affairs division. But Go Seul Hae has a strange secret. One day, she gets involved with magician Cha Cha Woong (Park Hae Jin).
Cha Cha Woong is an outstanding and a popular magician who has the unique powers to see ghosts. He also has the power to talk and control them according to his wish.
Upon meeting Go Seul Hae he gets involved in a strange incident after both starts solving a crime case with the help of ghosts.
Watch On: Viki
---
Currently Airing Korean dramas in 2022
Trust me! Currently, these ongoing Korean dramas are making a buzz and some fans crazy. One of them is even topping the charts of Netflix. This only aware us that many more good Korean dramas are about to come in the second half of 2022.
15. Jinxed At First
Korean drama "Jinxed At First" tells the story of Gong Soo Gwang who sells fishes at a traditional market. He live his life honestly but is known for being incredibly unlucky and people always avoid him at all costs. No matter how much he tries, he can't seem to escape his cursed life.
Soo Gwang's life wasn't always like this but everything changed when he met Lee Seul Bi, a woman with special ability to see someone's future when she touches them. Since that day every time he see her in his dreams, something bad happens to him.
On the other hand, Lee Seul Bi and her mother are being captive by a wealthy family to take advantage of their special ability. One day she finally gets the opportunity to escape with the help of her mother and she meet Soo Gwang again for the first time in seven years. Now will Soo Gwang help her or try to run away from her?
Watch On: Viki
---
16. Anna
"Anna" tells the story of Yoo Mi who ends up living someone else's life because of a minor lie that she made up. Ji Hoon is Yoo Mi's husband who is an ambitious man and lives a future oriented life.
Hyun Joo is a lonely and stubborn woman who has a bitter relationship with Yoo Mi while Ji Won is the only friend of Yoo Mi whom she trusts.
Watch On: Not yet Available
---
17. Alchemy of Souls
"Alchemy Of Souls" tells the story of a country Daeho where fate of people become twisted together due to 'Hwanhonsool'. It will tell the story of Young magicians who belongs to a fictional nation that does not exist in history or on any map, and they deal with Heaven and Earth.
Jang Wook who comes from a noble family has an unpleasant birth secret about which people all around the nation talk about. He happens to meet an elite worrier Mu Deok Yi whose soul is trapped in a physically weak body. She becomes Jang Wook's secretary and also teaches him how to fight.
Seo Yul comes from a noble family and is perfect in everything.
Go Won is the crown prince of the nation and wishes to become a generous king.
Watch On: Netflix
---
18. Extraordinary Attorney Woo
"Extraordinary Attorney Woo" tells the story of 27 years old Woo Young Woo who has a high IQ of 164 but, suffers from autism spectrum disorder.
She starts to work as a rookie lawyer at a law firm, where she faces prejudice because of her weirdness and inability to socialize with others. But, she also impresses everyone with her excellent skills to solve cases.
Watch On: Netflix
---
19. Why Her?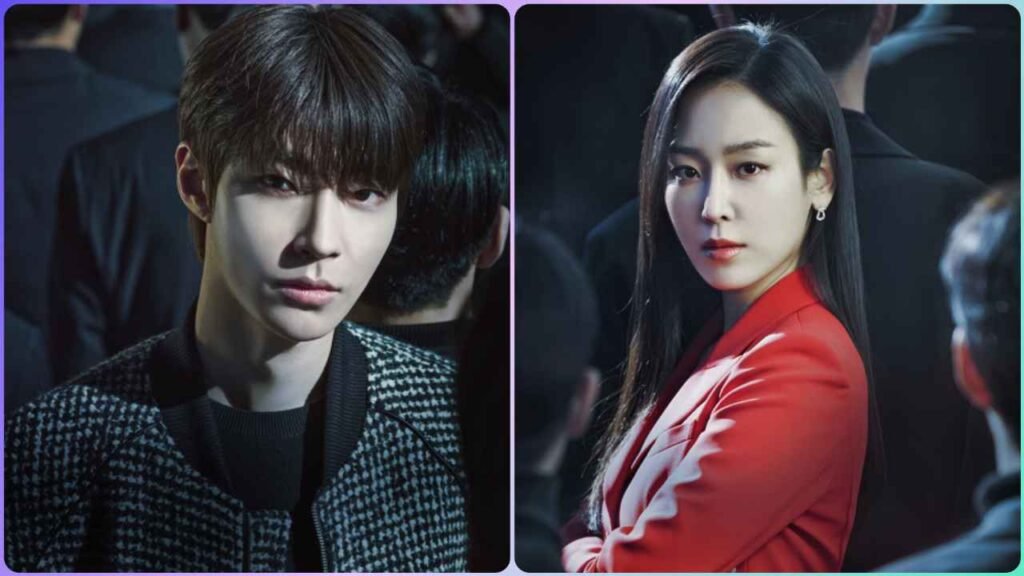 "Why Her?" tells the story of Oh Soo Jae, the youngest and most talented lawyer of nation's most prestigious law offices. With her self-righteous principles and a never-ending desire to win, Soo Jae has proven that she has everything what it takes to be the best lawyer of the country. She was on her way to become one of TK law firm's attorney, but an unexpected case gets her demoted to work, and she was forced to work as an adjunct professor at a law school.
She does her best to settle into her new life, but the pain of her demotion still hurts her. Later, her pain starts to fade away when she meets Gong Chan, a university student whose path crosses with her often. Gong Chan has a painful past, but he still has a warm heart and his feelings for Soo Jae grows. He stays by her side and supports her to get back her position in law firm.
---
You May Also Like: 10 Korean Dramas with adoring Lawyer Romance
---
Watch On: Viki
---
20. Link: Eat, Love, Kill
"Link: Eat, Love, Kill" tells the story of Eun Gyu Hoon whose twin sister went missing 20 years ago. Now, Eun Gyu Hoon becomes a chef and opens a restaurant at the same place where his twin sister went missing.
One day, he suddenly starts to feel emotions like crying, laughing and more. Later he finds that these emotions are of a woman named Noh Da Hyun. She is a person born without any luck.
Watch On: Disney+ Hotstar
---
21. Eve
"Eve" Korean drama tells the story of Lee Ra El who once had a loving family but her father died unexpectedly which destroyed her family. She vowed to take revenge on the powerful rich people who caused this tragedy. Her main target is Kang Yoon Kyum, the CEO of LY group. She implements a plan with the help of Seo Eun Pyeong to take Yoon Kyum down.
Seo Eun Pyeong is the youngest member of the National Assembly. He witnessed Ra El and her family's tragedy and decided to become a person with power. She files a division from Kang Yoon Kyum and asks for 2 trillion Won.
Watch On: Viki
---
22. Kiss Sixth Sense
Korean drama "Kiss Sixth Sense" tells the story of Ye Sul who possess the special ability to see the future of others if her lips touches them. She has this ability ever since she was little and has no idea how long it will last. However, her power has not come to much use except dating.
She currently works at an advertising company but hates her boss Min Hoo. Ye Sul is reluctant to date anyone if she doesn't see them in her future. Until one day, she accidentally kisses her boss Min Hoo and sees herself in bed with him. Ye Sul is shocked as she doesn't like her cold boss at all.
Watch On: Disney+ Hotstar
---
Ongoing 2022 Korean dramas to Keep An Eye On
Well! If you have already watched all the above Korean dramas, then you must keep an eye on these ongoing 2022 Korean dramas and save into your watch list. See! I won't let you miss any Korean drama this year.
23. Big Mouth
"Big Mouth" will tell the story of a third rate lawyer, Park Chang Ho. His win percentage is only 10%, still he always talks great about himself. Also, when it comes to work he is often a failure. Due to this habit of Park Chang Ho, he is popularly known as 'Big Mouth'.
One day his nickname 'Big Mouth' gets confused with the name of a genius conman, 'Big Mouse'. As a result of it, Park Chang Ho gets associated with a murder case.
Now he is forced to go deep into the crime case and expose the bad deeds of powerful, greedy people in order to protect his family.
Park Chang Ho's wife Go Mi Ho is a nurse. She loves her husband very much and is always ready to help to support him. Go Mi Ho helped Park Chang Ho to become a lawyer. Her father works as an office manager at Park Chang Ho's office.
Although, he never gets paid on time. As soon as Go Mi Ho hears that her husband is being associated with a conman, she decides to clear his name herself.
Watch On: Disney+ Hotstar
---
24. If You Wish Upon Me
"If You Wish Upon Me" tells an emotional and touching stories of the patients at the hospice hospital and fulfilling of their last wishes. Yoon Gyeo Re who is fed up from his life decides to join and volunteer at the hospice hospital after he is ordered by the community service.
Seo Yeon Joo is the hospice hospital nurse. She believes in living a healthy and active life. Seo Yeon Joo is a kind of nurse who always lifts the mood of her patients by giving them a good hope. Kang Tae Shik is the hospice hospital volunteer chief.
Watch On: Viki
---
25. Adamas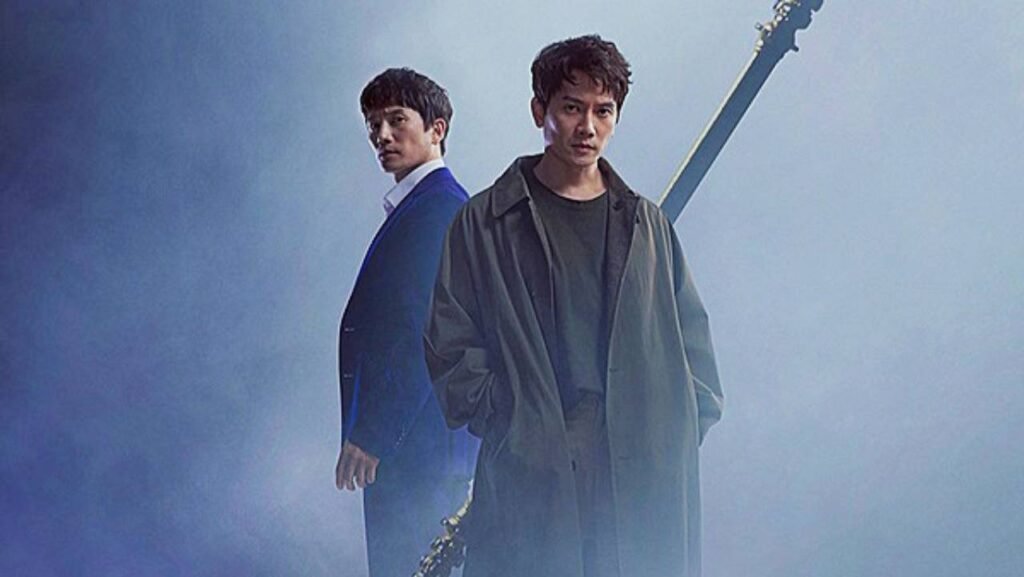 "Adamas" Korean drama will tell the story of two twin brothers Ha Woo Shin (Ji Sung) and Song Soo Hyun. During their childhood, their step-father was killed. Today, Ha Woo Shin is a best-selling mystery novelist and Song Soo Hyun is a prosecutor. They find that their biological father has been framed for the murder of their step-father and has received death sentence for it.
They decide to find the truth. Eun Hye Soo who is married in a wealthy family and Kim Seo Hee, a reporter for TNN local news, secretly helps the twin brothers to find the truth. Kim Seo Hee also knows a secret related to Ha Woo Shin and Song Soo Hyun.
Watch On: Disney+ Hotstar
---
So this is it. Hope you've got the list you wanted. Don't miss this list of best 2022 Korean dramas (first half). See you in the second half!