Overview: "The Sound of Magic" Kdrama (also known as "Annarasumanara") is a Netflix original drama series that released on May 6, 2022. It will tell a story that center around a strange magician named Lee Eul who only shows magic to people who tell him they believe in magic. "The Sound of Magic" stars Ji Chang Wook, Choi Sung Eun, Hwang In Youp in the main cast. It is available to watch online on streaming platform Netflix*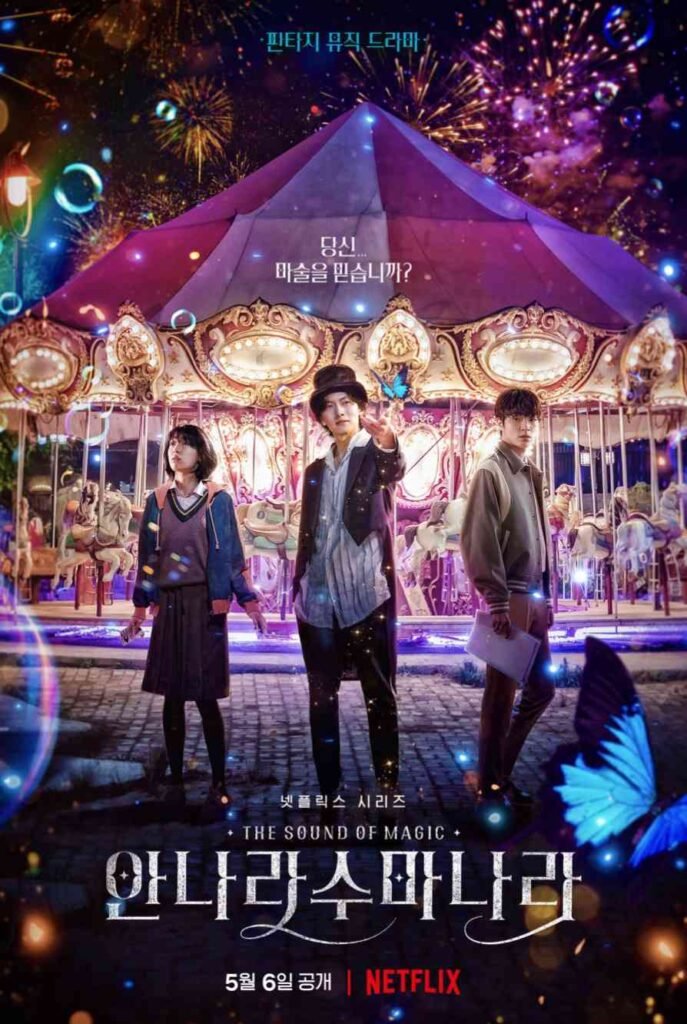 Table of Contents
Synopsis
Genre
Cast
Air Time & Schedule
Episodes & Ratings
Still Cuts
Notes & Facts
Where To Watch Online?
Trailers & Clips
Synopsis
"The Sound of Magic" Korean drama story center around a strange magician named Lee Eul who only shows magic to people who tell him they believe in magic. He lives in a deserted theme park. Although he is an adult, Lee Eul wishes to stay like a child. Then one day he meets Yun Ah Yi. Due to her terrible life till now, Yun Ah Yi wishes to become an adult soon. Her life takes a magical turn after she meets Lee Eul.
Yun Ah Yi is a brilliant high school student, she is also an orphan. She support herself and her sister by doing part-time jobs. In order to get a stable job Yun Ai needs to be an adult soon.
Na Il Deung is socially weak but good in studies. He is also the classmate of Yun Ah Yi and has feelings for her. Na Il Deung sees a change in himself as he learns magic with Lee Eul and Yun Ah Yi.
Genre
Music, Psychological, Drama
Main Cast & Characters
Ji Chang Wook as Lee Eul
Choi Sung Eun as Yoon Ah Yi
Hwang In Youp as Na Il Deung
Supporting Cast
Nam Da Reum as young Lee Eul
Yoo Jae Myung as Na Il Deung's father
Hong Seo Hee as Young Ji Soo
Kim Bo Yoon as Kim So Hee
Lee Sang Hwa
Ji Hye Won
Air Time & Schedule
All Episodes releasing on Friday at 8:30 PM
Episodes & Ratings
"The Sound of Magic" Korean drama will have a total of 6 episodes.
Still Cuts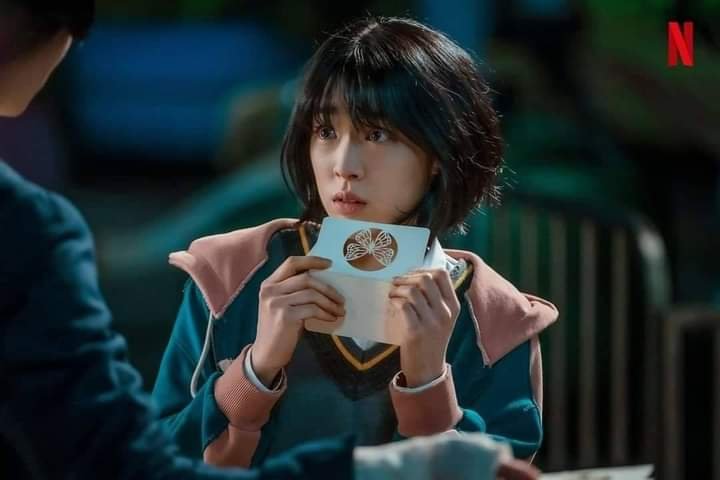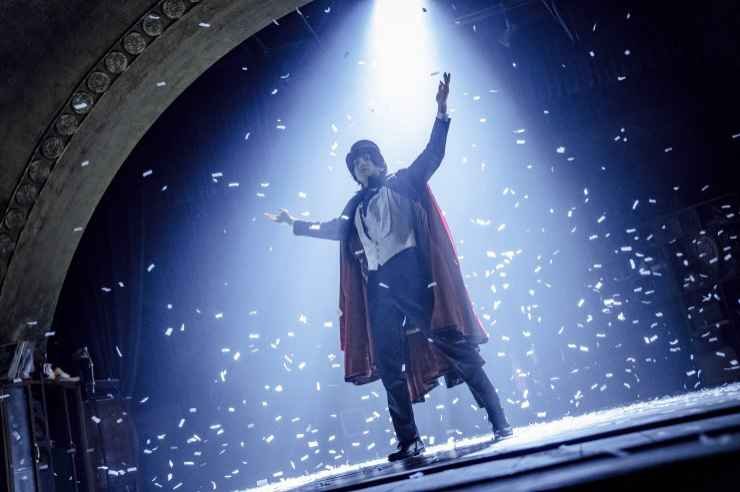 Notes & Facts
"The Sound of Magic" is based on webcomic "Annarasumanara" by Ha Il Kwon.
The Director and the writer of "The Sound of Magic" earlier worked together in Korean drama "Love in the Moonlight" (2016).
Actor Ji Chang Wook practiced magic for three months to play his role.
Ji Chang Wook earlier starred in Korean drama "Lovestruck in the City" (2020).
Choi Sung Eun earlier starred in Korean drama "Beyond Evil" (2021).
Hwang In Youp earlier starred in Korean drama "True Beauty" (2020).
Director: Kim Min Jeong
Scriptwriter: Kim Seong Yoon
Where To Watch Online?
You can watch "The Sound of Magic" online on Netflix here.
Trailers & Clips
Episodes 1, 2, 3,….., Highlights
---
*Drama is subject to regional availability.