Here is the list that would make you thirsty for blood. And romance that starts right at the neck of the people. Ok no more kidding. I'm mean 'Korean Vampire drama list'.
While making this list I realized that most of our favourite oppas have been vampire once in the drama world. That includes Ahn Jae Hyun, Lee Joon Ki, Yeo Jin Goo and even Kim Woo Bin. In the following list I have tried to cover almost every Korean vampire series from vampire romance stories to vampire investigation series.
So if you are looking for something spooky and romantic or if you are craving for some vampire fantasy then make sure to check the following list.
1. Blood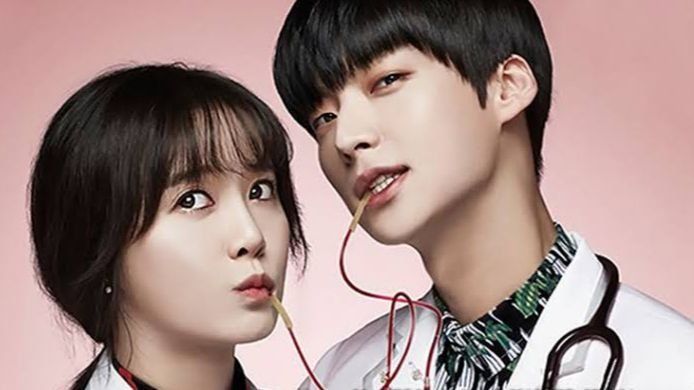 Blood is a KBS2 drama that released on February 16, 2015.
Genre: Vampire medical romance drama
"Blood" tells the story of Park Ji-sang (Ahn Jae-hyun) who is a doctor specializing in hepato-pancreato-biliary surgery in the best cancer research hospital in the country. He is also a vampire but he has suppressed his blood thirst. He falls in love with one of his colleagues called Yoo Ri-ta (Ku Hye-sun).
---
2. Vampire Detective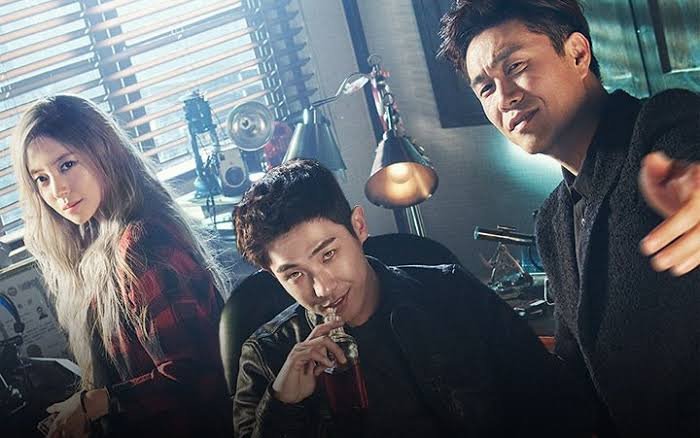 "Vampire Detective" is an OCN drama that released on 27 March, 2016.
Genre: Vampire investigation drama
Vampire Detective tells the story of a private detective Yoon San (Lee Joon). He and his friend Yong Goo-Hyung (Oh Jung-se) works together to solve cases. One day Yoon San transforms into a vampire. He continues his life as a private detective and tries to solve the mystery surrounding his past.
---
3. Vampire Prosecutor 1 & 2
Vampire prosecutor is an OCN drama series that released on 2 October, 2011 and had 2 seasons.
Genre: Vampire investigation mystery drama
It tells the story of a vampire Min Tae-yeon (Yeon Jung-hoon) who solves cases as a prosecutor with the help of his Vampire abilities. However, no one knows that he is a vampire.
---
4. Orange Marmalade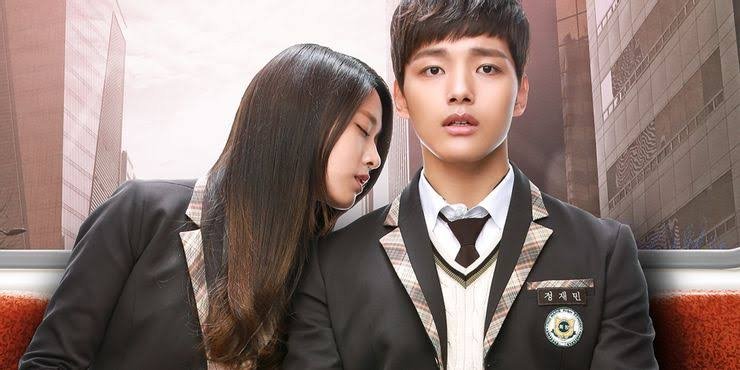 Orange Marmalade is KBS2 drama that released on 15 May, 2015.
Genre: Vampire high school romance drama
"Orange Marmalade" will tell the story of a teenage girl Baek Ma-ri (Kim Seolhyun). She has a secret that she is a vampire. Due to her being a vampire she tries to isolate herself from others and settle down in her new city and live quietly. Her life takes a turn after she accidently kisses the neck of Jung Jae-min (Yeo Jin-goo) who is the most popular boy at her high school. She end up falling in love with him.
---
5. The Scholar Who Walks The Night
It is an MBC drama that released on July 8, 2015. It is based on a webtoon of the same name.
Genre: Vampire historical romance drama
"The Scholar Who Walks The Night" story is based on Joseon times in Korea. One day a nobleman family's daughter Jo Yang-sun (Lee Yu-bi) meets a vampire. Her family has lost everything after her father was framed for treason. One day she cross-dresses herself as a male bookseller and meets scholar called scholar Kim Sung-yeol (Lee Joon-gi), who works at the Hongmungwan. Kim Sung-yeol is a guardian vampire whose job is get rid of any vampire who break the rules. He has been working so for 120 years.
---
6. Immortal Goddess
"Immortal Goddess" is a web drama that released on 8 June 2016.
Genre: Vampire rom-com drama
"Immortal Goddess" story revolve around four vampires. First is Yoo Ri who is a vampire with antibody for Acquired Immune Deficit Disorder. Second her younger sister Jo In. Third is a superstar Soo Jeong who wants to meet Yoo Ri and the last is a genius film director.
---
7. Vampire Flower
It is a web drama that released on 2 July, 2014.
Genre: Vampire romance comedy drama
"Vampire Flower" will show a love story between a male vampire and a human girl. Vampire Luis wants to find the vampire flower, but he needs the help of a human to find it. So he asks Soo Young, a girl he has fallen for.
---
8. Vampire Idol
It released in the year 2011.
Genre: Vampire musical drama
"Vampire Idol" will tell the story of a vampire prince from another planet who loves singing and dancing. One day he decides to visit Earth along with his three trusted and loyal servants, so that her could see his favourite idol perform live. But he gets stuck on Earth and meanwhile decides to participate in an idol competition and tries to become a global pop idol.
---
9. Hometown Legends 1& 2
It is an old drama which is the continuation of a classic series of ghost stories which first aired on KBS between 1977 and 1989 and later between 1996 and 1999. Genre: Vampire one-act drama
Hometown Legends is one-act drama with total of 18 episodes for season 1 (2008) and 2 (2009).
---
10. Freeze
It is an old drama that released on 27 October, 2006.
Genre: Vampire romance drama
Vampire Ehwa is set on fire by his fellow villagers. Baek Joong Won saves him and they both try to run away from the village. Suddenly Joong Won fell off a cliff, now he immediately needs blood to save his life. So vampire Ehwa gives him her blood. As a result he also gets turned into a vampire.
---
11. Hello, Francesca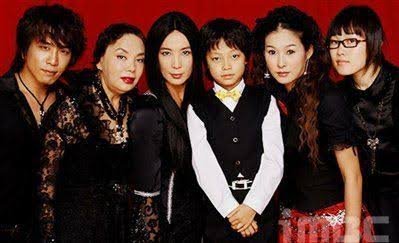 It is an old drama that released on September 9, 2005 with a total of 3 seasons on MBC.
Genre: Vampire family sitcom horror drama
The leader of the vampire empire sends the last of the vampire families to different parts of the world. They are supposed to live with humans and hide their identity until their empire is restored. But some vampires accidently lands in Korea and their one of the vampires, Franceska, accidently bites a man called Doo-il. Doo-il is a single man in his forties and an ordinary salary man. After the bite he becomes a vampire too. Now the vampire group and him live together and wait for their leader to help Do-il turn back into a human.
---
So these were the 11 Korean Dramas That Would Bring Out The Vampire Inside You. What do you think of the list? Have you watched any of these? Or if you are planning to watch a Vampire Korean drama then which one did you pick?
Do let me know all the answers in comments. I'll be looking forward. Till then..
Anneyeong! 🙂
---