Do you want to forget all your problems for a while? Then there is nothing that can take your stress away the way a Korean drama can!
Whether you have a broken heart or a dream to fulfill, or you are just tired of your busy life, then give these 9 Korean dramas a chance as these will calm your mind.
From Village Life to the Old Times, every drama mentioned in this heartwarming Korean drama list will tell you how Little things in life can give you joy. These Kdramas will take you from the beautiful village in Korea to the youth in their 20s and 30s whose struggles with life are just like any other individual.
These dramas are not only relatable to you, but their well-written plots are like a warm hug. So let's see these:
9 Heartwarming Korean Dramas To Watch That Will Surely Take Your Stress Away
---
1. Once Upon a Small Town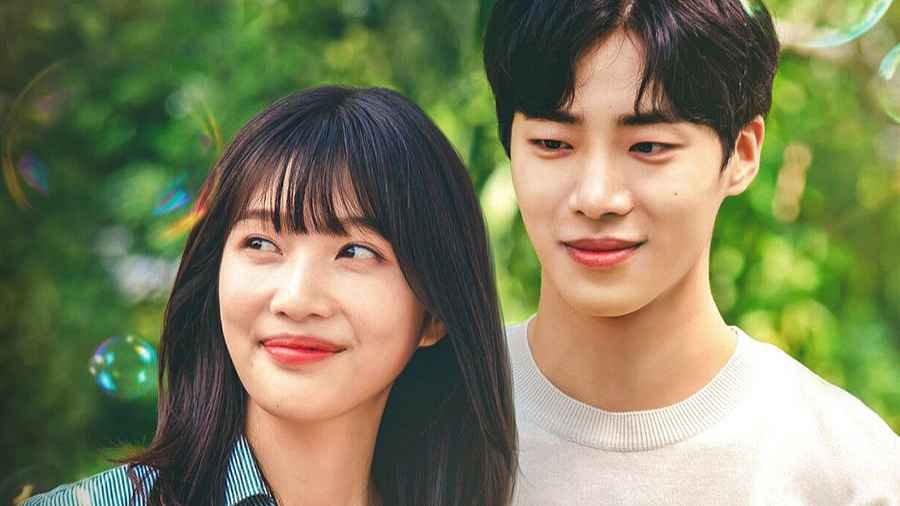 "Once Upon a Small Town" Korean drama tells the story of a veterinarian Han Ji Yool who lives in Seoul. He gets called by his grandfather who lives in Heedong village. He runs an animal clinic there. Worried about his grandfather, he rushes to Heedong village. There he finds out that his grandfather has gone on a long vacation to Europe, and he needs to take care of his animal clinic until then. He will come back after 6 months. Han Ji Yool hates the village life and want to go back to Seoul as soon as possible. He also meets a police officer Ahn Ja Young who helps him with the village life. They end up falling in love with each other.
Watch On: Netflix
Here is the drama cast and characters:-
Park Soo Yeong (Red Velvet's Joy) as Ahn Ja Young,
Choo Yeon Woo as Han Ji Yul,
Baek Sung Chul as Lee Sang Hyun,
Han Yul Ri as Choi Min,
Jung Suk Yong as Hwang Man Sung,
Roh Jae Won as Yoon Geun Mo,
Park Ye Ni as Yeong Suk (Nurse) and more
---
2. Chocolate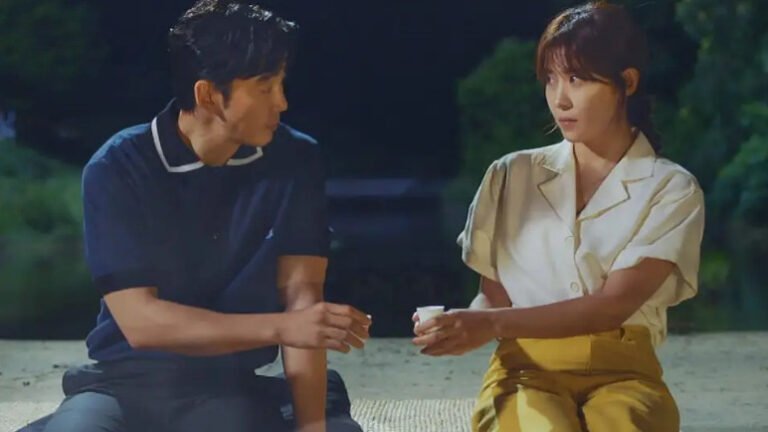 Korean drama "Chocolate" tells the love story between a neurosurgeon called Lee Kang (Yoon Kye Sang) and a chef named Moon Cha Young (Ha Ji Won). Lee Kang is a perfect in personality who appears to be warm inside and cold outside. He once dreamed of becoming a chef. Cha Young was once inspired by Lee Kang to become a chef and later when she grew up, she even becomes a passionate chef. Food was always the reason that brought them together in the past and even today. Cha Young is a person of bold personality. Both of them start working in the same hospice ward. There they help each other to get through difficult times and end up falling for each other.
Watch On: Netflix
Here is the drama cast and characters:-
Yoon Kye Sang as Lee Kang,
Oh Ja Hun as Lee Kang (young),
Ha Ji Won as Moon Cha Young,
Kim Bo Min as Moon Cha Young (young),
Jang Seung Jo as Lee Joon,
Yoo Teo as Kwon Min Sung,
Min Jin Woong as Moon Tae Hyun and more
---
3. Hometown Cha Cha Cha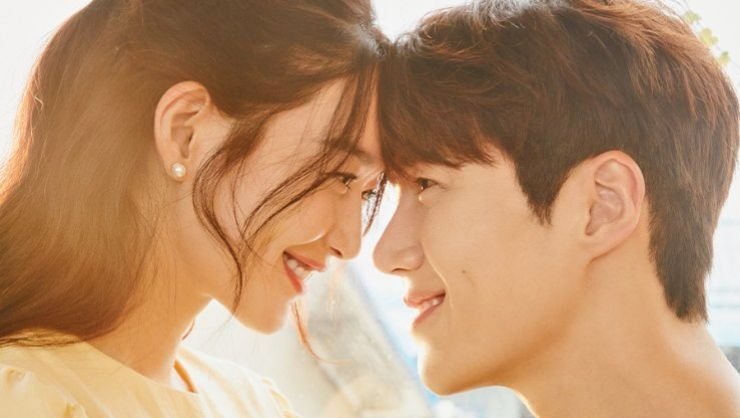 "Hometown Cha-Cha-Cha" tells a healing romance story of Hong Doo Shik and Yoon Hye Jin. Hong Doo Shik popularly known as Mr. Hong in his town Gongjin gives a helping hand to every person. He himself is jobless but can actually do everything. From being handsome to a singer or clerk, Hong can do anything. Yoon Hye Jin is a dentist who is also good-looking. She is intelligent and has dreams of her own. But life takes a turn and fate brings her to Gongjin seashore village. There she decides to start her clinic and also meets Hong Doo Shik. Despite their opposite personalities, both cannot help but end up falling in love with each other.
Watch On: Netflix
Here is the drama cast and characters:-
Shin Min Ah as Yoon Hye Jin,
Kim Sun Ho as Hong Doo Sik,
Lee Sang Yi as Ji Sung Hyun,
Jo Han Chul as Oh Chun Jae,
Gong Min Jung as Pyo Mi Sun,
Kim Young Ok as Kim Kam Ri,
In Gyo Jin as Jang Young Kook,
Lee Bong Ryun as Yeo Hwa Jung,
Lee Suk Hyung as Kang Do Ha and more
---
4. Lovestruck In The City
"Lovestruck In The City" tells the dating life story of six people. Park Jae Won is an architect who meets a free spirited woman during his beachside vacation and falls in love with her. However, she disappears, but he couldn't forget her. The woman is Lee Eun Oh who meets Park Jae Won as her fake personality, Yoon Seon Ah. She is a freelance marketer who lived as Yoon Seon Ah so that she could find herself. Somehow, fate brings them closer again through mutual friends in Seoul. But Park Jae Won is mad at her, as before disappearing, she even stole her camera.
Watch On: Netflix
Here is the drama cast and characters:-
Ji Chang Wook as Park Jae Won,
Kim Ji Won as Lee Eun Oh / Yoon Seon Ah,
Kim Min Seok as Choi Kyeong Jun,
So Joo Yeon as Suh Rin I,
Ryu Kyung Soo as Kang Geon,
Han Ji Eun as Oh Seon Yeong,
Son Jong Hak as CEO Park,
Hong Soo Joo as Hae Na,
Choi Min Ho as Oh Dong Sik and more
---
5. Age of Youth
"Hello My Twenties" also called "Age of Youth" is a story of five young girls in their twenties who are roommates, living in a shared house 'Belle Époque'. Just like every youth in their twenties have a lot of life problems, so do they. But as each one of them has amazing bond with each other, they are able to overcome these problems with patience. Yoo Eun Jae is a 20-year-old Psychology major student who comes from the countryside. Jung Ye Eun is a 22-year-old Culinary Arts major with a religious background. Yoon Jin Myung is a 28-year-old hardworking business major with a complicated family situation. Song Ji Won is a 22-year-old who majors in Journalism. She claims she can see ghosts. Kang Yi Na is 24-year-old who always makes rich boyfriends. She eventually works hard to be a career woman. The drama is a total of 2 seasons.
Here is the drama cast and characters
Han Ye Ri as Yoon Jin Myung,
Han Seung Yeon as Jung Ye Eun,
Park Eun Bin as Song Ji Won,
Kang Yi Na as Ryu Hwa Young,
Park Hye Su as Yoon Eun Jae,
Choi Ara as Jo Eun,
Yoon Park as Park Jae Wan,
Son Seung Won as Im Sung Min,
Kim Min Seok as Seo Jang Hoon and more
---
6. My Liberation Notes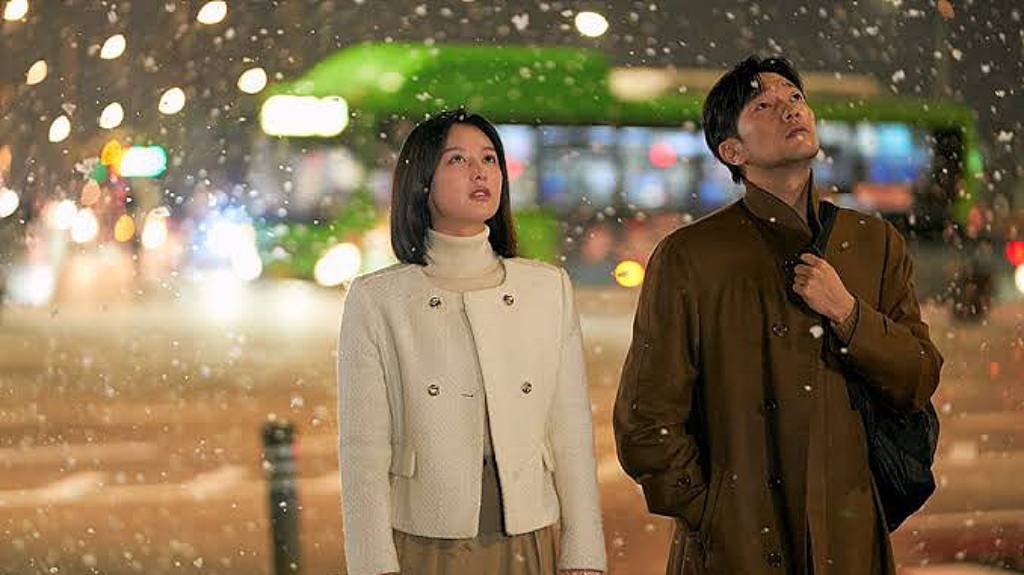 Korean drama "My Liberation Notes" tells the story of three siblings and a stranger living in Sanpo village who wants to escape their endless struggling life. Yeom Mi Jung (Kim Ji Won) is the youngest sibling who is introverted in nature. She hopes to escape from her boring and lonely life, but her introvert nature always comes in between. Yeom Chang Hee (Lee Min Ki) is the middle child of the three siblings. He has no dream or passion in life. Chang Hee is always looked down by his family members, so he wishes to escape it. Yeom Ki Jung (Lee El) is the older sibling who has a hot temper. She commutes from her Sanpo Village to Seoul daily for work. Ki Jung intends to find love in this struggling life of hers. One day, a mysterious man Mr. Goo (Son Suk Goo) appears in the Sanpo Village. He drinks a lot. Yeom Ki Jung tries to know him.
Watch On: Netflix
Here is the drama cast and characters:-
Lee Min Ki as Yeom Chang Hee,
Kim Ji Won as Yeom Mi Jung,
Son Suk Koo as Mr. Goo,
Lee El as Yeom Ki Jung,
Lee Ki Woo as Jo Tae Hoon,
Cheon Ho Jin as Yeom Je Ho,
Jeon Hye Jin as Hyun Ah,
Park Soo Young as Park Sang Min and more
---
7. Because This is My First Life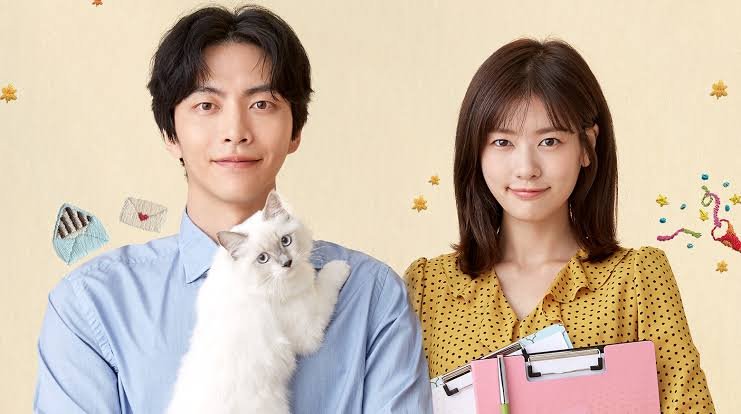 The story revolves around a computer designer Nam Se Hee and an assistant screenwriter Yoon Ji Ho. Nam Se Hee needs a good housemate, and Yoon Ji Ho needs a home in Seoul so that she can pursue her dream of becoming a writer. Both decides to live together. They are almost in their thirties and have their own reasons for not marrying. Somehow, they end up marrying each other with terms and conditions. The drama mainly focuses on the struggles of careers, relationships, and marriages that today's youth have to face comparatively to the times before. We are introduced to the life of 6 individuals, each having unique personalities and their dreams they wish to fulfill. One wants to follow her passion, one intends to become a CEO, while the other simply wishes to become a wife.
Here is the drama cast and characters:-
Lee Min Ki as Nam Se Hee,
Jung So Min as Yoon Ji Ho,
Esom as Woo Soo Ji,
Park Byung Eun as Ma Sang Goo,
Kim Ga Eun as Yang Ho Rang,
Kim Min Seok as Sim Won Seok,
Kim Min Kyu as Yeon Bok Nam,
Kim Sun Young as Kim Hyun Ja and more
---
8. Summer Strike
"Summer Strike" Korean drama tells the story of Lee Yeo Reum. She is going through the worst phase of her life. Her boyfriend breaks off from her, and later her mother dies from an accident. Exhausted from life, she decides to quit everything her job, life, and home and go to a small village. She doesn't know anyone there. Yeo Reum meets An Dae Beom. An Dae Beom is a librarian who is also an introvert. He stutters when he talks to people. But, with Lee Yeo Reum he gets comfortable. With time, each character discovers their true self.
Watch On: Viki
Here is the drama cast and characters:-
Kim Seol Hyun as Lee Yeo Reum,
Im Si Wan as An Dae Beom,
Shin Eun Soo as Kim Bom,
Bang Jae Min as Heo Jae Hoon,
Park Ye Young as Jo Ji Young,
Kwak Min Gyu as Bae Sung Min and
Kim Jun as Seong Min's son
---
9. Reply 1988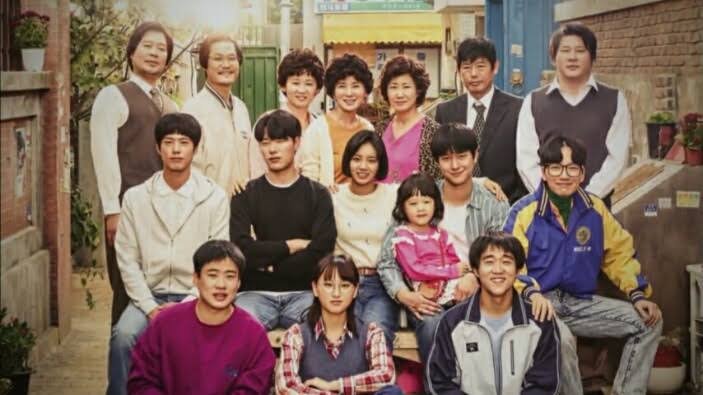 "Reply 1988" also known as "Answer Me 1988" is a drama about the people living in Ssangmundong neighborhood of Seoul in the year 1988. It follows the growing up stories of five childhood friends now in their teen years, along with their parents in those simpler times. This is the third part of the Reply series after 'Reply 1997' and 'Reply 1994'. Although each has no connection with the other.
Here is the drama cast and characters:-
Hyeri as Sung Duk Sun,
Go Kyung Pyo as Sun Woo,
Park Bo Geum as Taek,
Ryu Joon Yul as Kim Jung Hwan,
Lee Dong Hwi as Dong Ryong,
Sung Dong Il as Sung Dong Il,
Lee Il Hwa as Lee Il Hwa,
Ryu Hye Young as Sung Bo Ra,
Choi Sung Won as Sung No Eul,
Kim Sung Kyun as Kim Sung Kyun,
Ra Mi Ran as Ra Mi Ran,
Ahn Jae Hong as Kim Jung Bong,
Kim Sun Young as Kim Sun Young,
Kim Seul as Jin Joo and more
---