There are so many interesting Korean dramas out there that it is hard to choose one to watch. But don't worry! Here I have collected a few good ones among those that would probably help you to choose your next Korean drama to watch. These Kdramas won the hearts of many, and I'm sure they will win yours too. They are so interesting that you would finish them in one day.
The following interesting Korean dramas have been included in the list as per the reviews and suggestions of the fans across the world. Some of these dramas are low on ratings but, fans recommend them as their best watch. Although each one is best, but some of these dramas even made it into the top ten highest rated cable television drama of all time. Also, you can find most of them on streaming platforms like Netflix, Viki and YouTube.
1. Romantic Doctor Kim 2
"Romantic Doctor, Teacher Kim 2" told the story of a doctor of Doldam Hospital named Boo Yong Joo (Han Suk Kyu) popularly known as teacher Kim. He is a genius, but eccentric doctor. Meanwhile, Kim Woo Jin (Ahn Hyo Seop) is a first year surgical fellow who has excellent skills. He doesn't get along with his peers but is appreciated by his professors. Cha Eun Chae (Lee Sung Kyung) is a 2 year fellow in cardio surgery. Her drawback is that she gets nervous while in a surgery room.
After the success of season 1, season 2 though it received lesser ratings than before but it was still loved by fans.
---
2. Itaewon Class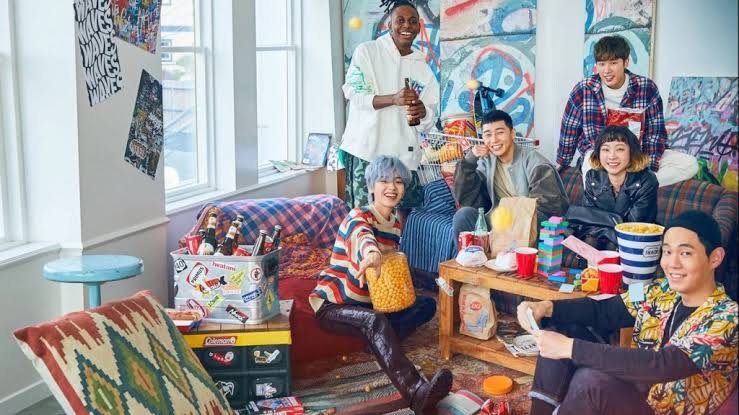 "Itaewon Class" told a tragic story of Park Sae Ro Yi (Park Seo Joon) who is the son of the CEO of a food service industry. Unfortunately his father dies. The story then continues with the hardships his son faces to get back up after he opens a restaurant in Itaewon. Jo Yi Seo (Kim Da Mi) is a smart and beautiful blogger who ends up with Park Sae Ro Yi at bad terms. Oh Soo Ah (Kwon Nara) is Park Sae Ro Yi's first love.
The drama has been liked for its unique and inspiring style. It has amazing Osts and great cast. If you are a dreamer then it is one of the must watch Korean drama for you.
---
3. My Holo Love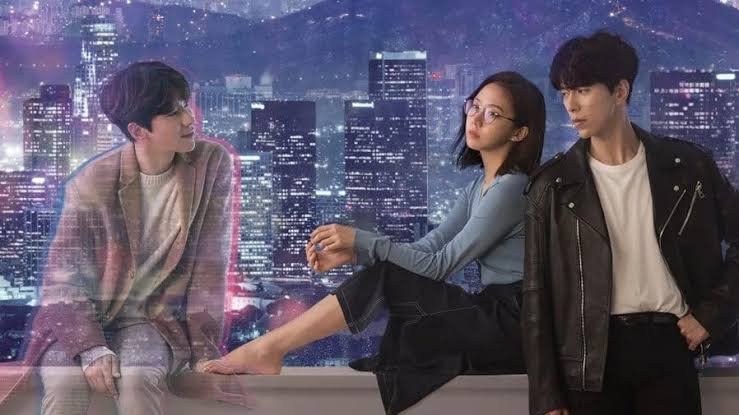 "My Holo Love" told the story of a successful woman So Yeon (Go Sung Hee) who is having a problem in which she cannot recognize faces. Due to this reason she is lonely most of the time. One day she meets an AI powered hologram called Holo (Yoon Hyun Min). Holo is created by Nando (Yoon Hyun Min).
The drama has been liked for its good romance and comedy story.
---
4. Hyena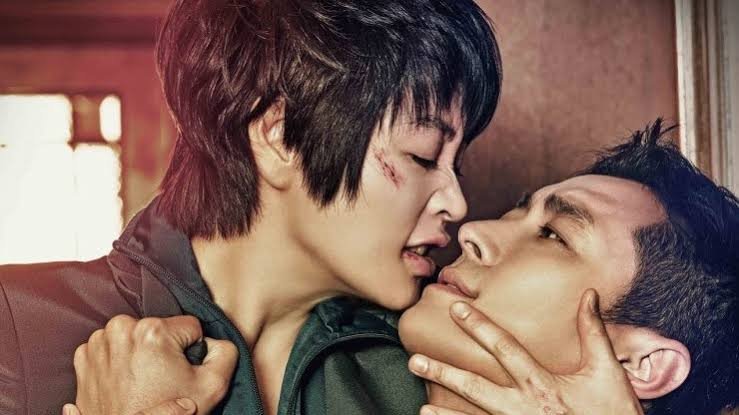 "Hyena" told the story two lawyers Jung Geum Ja (Kim Hye Soo) and Yoon Hee Jae (Joo Ji Hoon). They both work for the top 1% people of society. Jung Geum Ja chases success and she will do anything to win her highest paying cases. Yoo Hee Jae is similar who can do anything to win his highest paying cases. The drama will mostly focus on how law can be manipulated for the rich and powerful.
With sly female character and unrequited love from the male side, Kim Hye Soo and Joo Ji made a fun and exciting couple in the drama.
---
5. Hi Bye, Mama!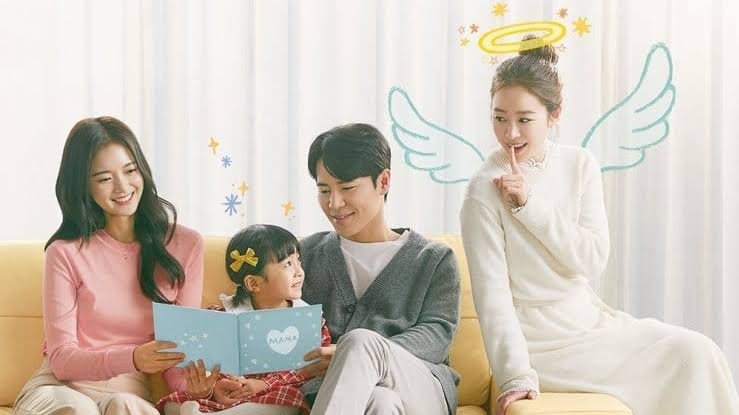 "Hi Bye, Mama!" told the story of a ghost mother Cha Yu Ri (Kim Tae Hee) who is unable to leave this world due to her strong attachment with her husband and daughter. She gets an opportunity to live with her family for 49 days. Jo Kang Hwa (Lee Kyu Hyung) who is the husband of Cha Yu Ri, is a thoracic surgeon.
The drama has been liked for its particularly touching and emotional story line.
---
You might like : 9 Korean Dramas to Watch if You just Need to Escape Reality
---
6. When The Weather Is Nice
"When The Weather Is Nice" told a soft and sweet romance story between a bookstore owner Eun Seob (Seo Kang Joon) and an art teacher Hae Won (Park Min Young). Eun Seob is a person who expresses his feelings directly and lives a simple life while Hae Won has a painful past. The two meet each other at Bookhyun Village in Gangwon Province where they end up falling in love.
Though received low ratings the drama has been liked for its sweet and warm love story whose characters relate a lot to real life.
---
7. Hospital Playlist
"Hospital Playlist" told the struggle stories of doctors, patients and nurses. It is a heartfelt, slice of life kind of drama which revolved around 5 doctors who all attended the same medical school in 1999 are now friends and work together at the same hospital.
The drama has been liked for its realistic side and amazing friendship and romance. "Hospital Playlist" has a total of 2 seasons. It is one of the best slice-of-life genre drama out there and you shouldn't miss out this one.
---
8. Kingdom 2
"Kingdom" season 1 told a thriller story in which a monstrous epidemic spreads across the country in the Joseon period, resulting of which, people turn into zombies. The crowned prince Lee Chang (Ju Ji-hoon) goes on a suicide mission to investigate about the mysterious plague and save the kingdom. Season 2 will continue the story.
Successfully finishing the season 1, the second season though received low ratings still grabbed the attention of many.
---
9. Find Me In Your Memory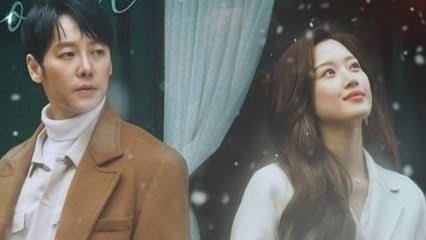 "Find Me In Your Memory" told the love story of two people with completely opposite personalities. Lee Jung Hoon (Kim Dong Wook) a famous news anchor has excessive memory syndrome in which a person has a strong memory. Yeo Ha Jin (Moon Ga Young) is an actress who always forgets the most important parts of her life. Somehow both cross ways and end up falling in love with each other.
Though received low ratings, the drama manged to grabbed the heart of many with its beautiful and slow burning romance story.
---
10. The World Of The Married
"The World Of The Married" told the story of a married couple Ji Sun Woo (Kim Hee Ae) and Lee Tae Oh (Park Hae Joon). Ji Sun Woo is a successful career woman and has a son. Her happy married life takes turns when she finds about her husband's betrayal and decides to take revenge.
It has become the highest rated cable television drama ever in Korea. Nothing to say more!
---
You might like : 18 Kdramas That Are "Best Korean Drama Award" Winners Of The Decade (2011-2020)
---
11. Once Again
"Once Again" told the story of Song family which has a miserly father, a cute but materialistic mother, and their four grown children. The family never had a happy day and things even lead to divorce. The drama will focus on love and emotions that comes with family.
The family sitcom drama has been liked for its romance, comedy, heart-touching and realistic appeal.
---
12. When My Love Blooms
"When My Love Blooms" told the emotional love story of Han Jae Hyun (Yoo Ji Tae) and Yoon Ji Soo (Lee Bo Young) who are in their 40's now and were once each others first love. They both end up meeting each other again. Han Jae Hyun is the son-in-law of JS group's chairman. During college he was a passionate personality but today he only care about money. Yoon Ji Soo is now a single mother and her ordinary life takes turn after her family's accident. Park Jin Young and Jeon So Nee played the role of Han Jae Hyun and Yoon Ji Soo in their 20's.
The slow-burn romance story of past lovers won the heart of many.
---
13. Good Casting
"Good Casting" told the story of some extremely skilled black ops agents at National Intelligence Service (NIS) who now work undercover at a corporation in order to investigate about corruption. Baek Chan Mi (Choi Kang Hee) was hated by her juniors. She gets transferred to NIS's cyber security team due to the failure of one of her case and also the death of her subordinate. Im Ye Eun (Yoo In Young) is a single mom who wishes to become an agent at NIS.
The comedy spy genre of the drama made it a record breaking start.
---
14. Extracurricular
"Extracurricular" told the story of a model high school student Ji-Soo (Kim Dong-Hee) who gets involved in a crime incident. In order to pay his university tuition fees, he made a bad choice which lead him to such incident. His friends Min-Hee (Jung Da-Bin) and Kyu-Ri (Park Joo-Hyun) who study in the same school also gets involved in the crime somehow.
The intriguing and unpredictable plot gained the attention of many with its fresh and new cast. Also actor Kim Woo Bin also recommended this as a good one in one of his interviews. So you shouldn't miss this one.
---
15. Dinner Mate
"Dinner Mate" told a romance story of a food columnist named Kim Hae Kyeong and a member of the planning team for a YouTube channel "2N Box", Woo Do Hee. Both of them have lost all hope in love due to their hard breakups in the past. Only they find hope when they keep meeting each other over food.
A light-hearted rom-com loved by the fans. The two leads have an amazing chemistry between them and their characters are quite admirable.
---
You might like : 23 Korean Actors Who Are Crowned With National Titles In Korea
---
So this was it. So how many of these have you watched? And which one have you decided to start now? Do tell me everything in comments. 🙂
Anneyeong <3