Young actors and actresses in Korea are not only known for their handsome and beautiful visuals, but also for their talent and hard work they pour in a drama or movie. The following are the 16 Korean youngest actors and actresses who have over the time prove their worth.
Some started their career as child actors, some are rookie, some are rising stars, and some of them have already grabbed the title of hottest Korean young actors. So let's start!
1. Kim Hyang Gi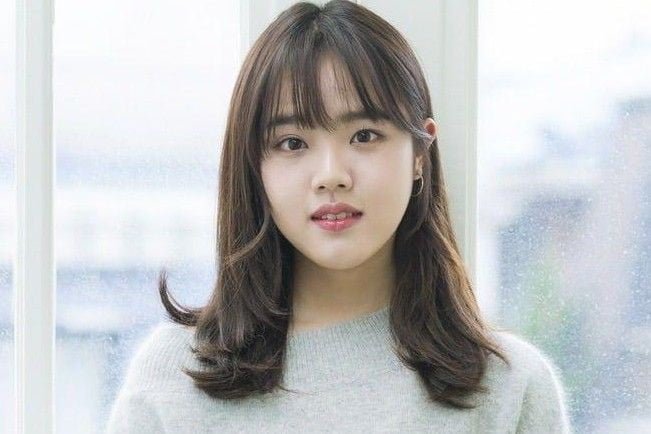 Kim Hyang Gi started her career as a child actress. She debuted in a Paris Baguette Commercial. During the starting of her career, she has won two prestigious awards. One of Best Young Actress at the MBC Drama Awards in her first television drama "The Queen's Classroom" in 2013. Secondly, she won Best New Actress award at the Baeksang Arts Awards for her role in the 2014 film "Thread of Lies".
Today, Kim Hyang Gi's most popular Korean dramas are "At Eighteen" which released in 2019 and "Poong, the Joseon Psychiatrist" which released in 2022.
---
2. Shi Ye Eun
After appearing in the cover photo of a college magazine "College Tomorrow 840" in 2017, actress Shin Ye Eun made her acting debut in the 2018's web series A-TEEN and ultimately rose to success. In 2019, actress got her first lead role in the television drama "He Is Psychometric". Shin Ye Eun has also won Best New Actress award for her role in the 2020 Korean drama "Meow, The Secret Boy".
Recently, for the first time, the actress played a negative role in one of the most viewed Netflix Korean drama "The Glory". She received a lot of praise for her acting in the Netflix hit.
---
3. Ong Seung Wu
Singer-songwriter and actor Ong Seung Wu first participated in survival reality show Produce 101 Season 2 and finished in fifth place. He then joined the show's derivative boy group Wanna One which is currently disbanded. He made his acting debut in 2019 with Korean drama "At Eighteen". For which the actor received many praises for his emotive acting. He even got several awards for the role, including Best Rookie Award and Hallyu Star Award at the Korea Drama Awards. After that the actor starred in Korean drama "More than Friends" (2022).
Now, he is all set to star in the "Strong Girl Do Bong Soo" spin off drama which is expected to release in 2023. Currently, the actor also has to enlist in the mandatory military service.
---
4. Cha Eun Woo
Singer, actor, and model from boy-band ASTRO, Cha Eun Woo first acted with a minor role in the 2014 film "My Brilliant Life". He made his debut in the 2017 rom-com "Hit the Top" and after that has starred in several web series. Cha Eun Woo's first television drama as lead role was "My ID is Gangnam Beauty". It received good reviews and ratings. Later, he starred in "Rookie Historian Goo Hae Ryung". But, it was "True Beauty" which released in 2020, that gave Cha Eun Woo international fame as an actor.
Now, he is expected to star soon in a new drama called "A Good Day To Be A Dog".
---
5. Kim So Hyun
Another young actress who started her career as a child actress, is Kim So Hyun. She gained attention for her roles in Korean dramas "Moon Embracing the Sun" and "Missing You". She got her first leading role in teen drama "Ma Boy" (2012). Since then she has starred in many hit Korean dramas and we have literally seen her growing over the time. The dramas include "Who Are You: School 2015", "Hey Ghost, Let's Fight", "The Tale of Nokdu", "Love Alarm" and more.
Over the time Kim So Hyun has garnered many titles by South Korean media, "Nation's Little Sister", "Queen of Child Actresses", "Goddess of Historical Drama" and also the "Sageuk Goddess". Her latest Kdrama is "River Where the Moon Rises" which released in 2021.
---
6. Lee Do Hyun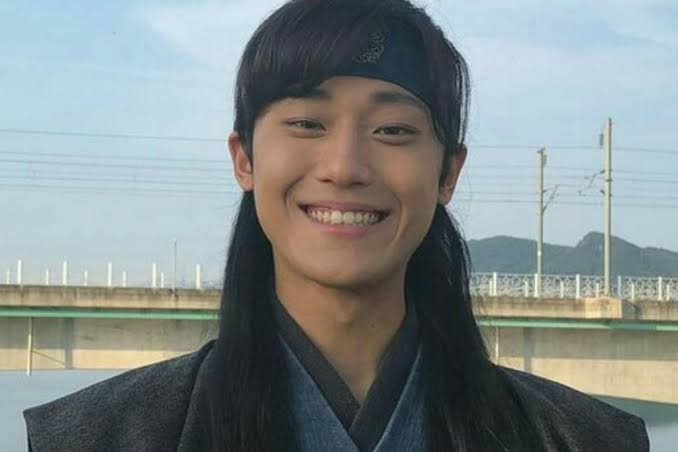 After doing a supporting role in the tvN horor fantasy "Hotel Del Luna" the rookie actor Lee Do Hyun gained a lot of attention for his role. Started his career in 2017 black comedy "Prison Playbook", Lee Do Hyun has done supporting roles in many dramas like "Still 17", "Clean With Passion" and more. In 2020, the actor did his first Korean drama as lead role called "18 Again" which even earned him the Best New Actor award in television at the 57th Baeksang Arts Awards and Best New Actor award at the 7th APAN Star Awards. After that Lee Do Hyun starred in "Sweet Home" which again gained him many praises. Since then the actor has starred in many good dramas including "Youth of May" and "Melancholia".
Recently, Lee Do Hyun also starred in the Netflix hit series "The Glory" and currently is also starring in "The Good Bad Mother".
---
7. Song Kang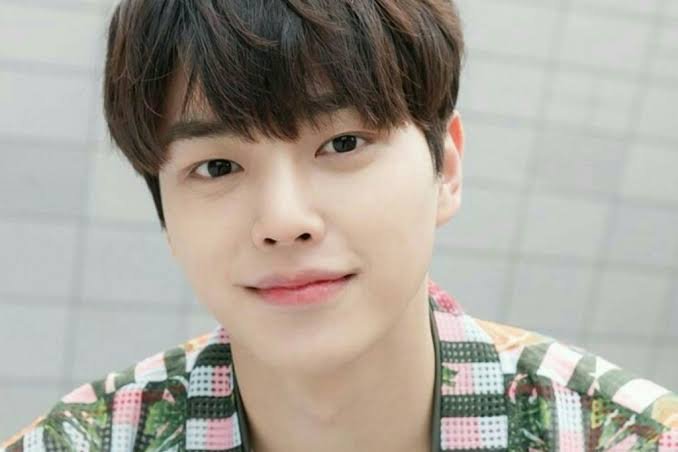 Song Kang also made his acting debut in 2017 through the television drama "The Liar and His Lover" and did many dramas since then. Song Kang's latest drama "Love Alarm" was his first drama as main lead which released in 2019 on Netflix. Since then the actor has done many good dramas including "Sweet Home", "Navillera", "Forecasting Love and Weather" and "Nevertheless".
All of these dramas released on Netflix so, Song Kang is often called as "Son of Netflix". He has also won many awards like ACA Excellence Award, Male actor – Rising Star and more.
---
8. Bae Suzy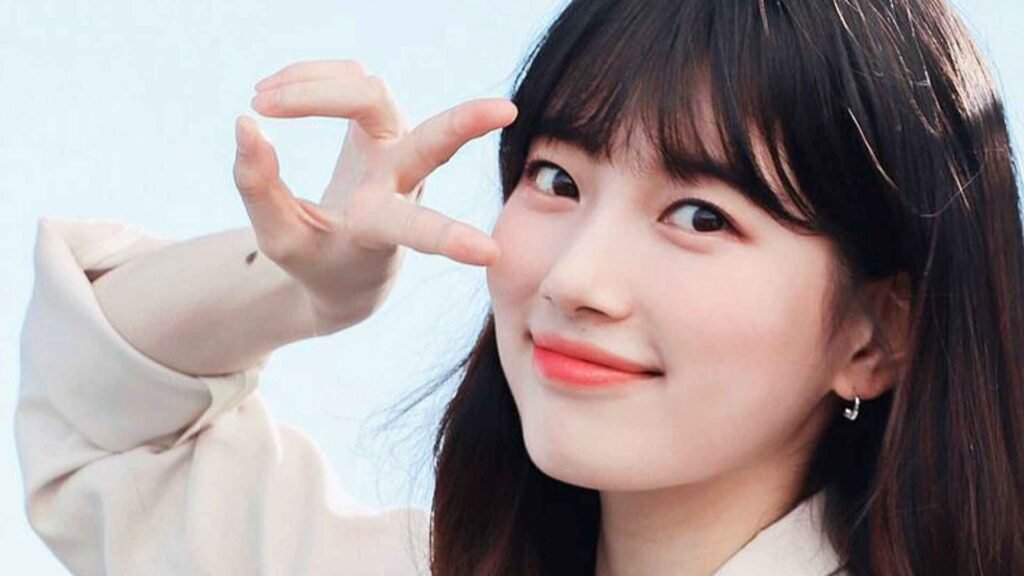 Known as Nation's First Love, former girl group Miss A member Bae Suzy made her acting debut in the musical television series "Dream High". For this drama, she has also won the Best New Actress award as well as Best Couple award with co-star Kim Soo-hyun at the KBS Drama Awards. She then starred in many hit dramas like Gu Family Book (2013), Uncontrollably Fond (2016), While You Were Sleeping (2017) and the list could go on. Since then the actress has hardly given any drama other than a hit. And almost each and every drama of her is worth to watch.
Recently, the singer-actress challenged herself by playing a character of a girl with a poker face in "Anna". Bae Suzy is currently filming for a Netflix drama "Doona!" which is expected to release in 2023.
---
9. Nam Joo Hyuk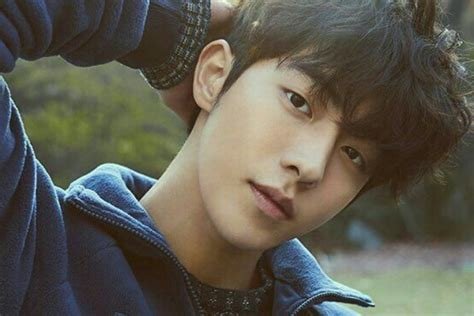 Model and actor Nam Joo Hyuk made his acting debut through drama "The Idle Mermaid". Earlier the actor did modeling and appeared in many music videos. Nam Joo Hyuk first got attention through drama "Who Are You: School 2015". His next drama "Weightlifting Fairy Kim Bok-joo" (2016) got him international fame. Since then, the actor has starred in many Korean dramas including "The Bride of Habaek", "The Light in Your Eyes", "The School Nurse Files" and "Start Up".
His latest drama "Twenty-Five Twenty-One" was also a hit. Currently, Nam Joo Hyuk is serving in the mandatory military service.
---
10. Kim Hye Yoon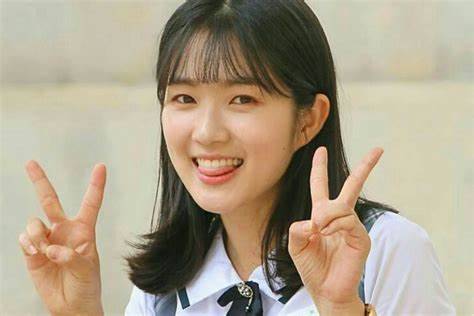 Received attention after starring in South Korea's top rated drama "Sky Castle", Kim Hye Yoon made her acting debut in 2013 KBS2 TV Novel's Samsaengi, as the teenage era of a supporting character. Since then she only did small roles until the 2018's hit series "Sky Castle". Kim Hye Yoon even won the 55th Baeksang Arts Awards for Best New Actress for her role in the series. Kim Hye Yoon's first Korean drama as lead role was "Extraordinary You" which released in 2019 and it was a big hit.
Since then the actress has grabbed many leading roles in both movies and dramas including, "Secret Royal Inspector & Joy", "Snowdrop" and more.
---
11. Kim Yoo Jung
Started her acting career from a very young age, Kim Yoo Jung has been the most in demand child actress of her time. She debuted as a model for a confectionery brand at the age of four. In 2003 she made her acting debut and first gained attention for starring in television series "Dong Yi" (2010). Since then we have seen her growing over many Korean dramas from "Moon Embracing the Sun" (2012) till "Lovers of the Red Sky" (2021).
In 2017 she ranked 8th on Forbes Korea Power Celebrity list, the youngest to be included in the Top 10 at the age of 17. Her recent Film 20th Century Girl also gained alot of views on Netflix.
---
12. Yeo Jin Goo
Nicknamed as Nation's Little Brother, Yeo Jin Goo made his acting debut as a child actor in 2005 film "Sad Movie". He got this title because he mostly played the younger version of the lead characters. The actor has won the awards of Best Child Actor and Best New Actor. He rose to popularity after his role as a teenage prince in the popular historical drama "Moon Embracing The Sun". Since then he starred in many dramas with leading role. And each drama is worth to watch, from dramas "Orange Marmalade" (2015) to Hotel del Luna (2019),
Yeo Jin Goo's latest dramas are "Beyond Evil" (2021) and "Link: Eat, Love, Kill"(2022).
---
13. Lee Jae Wook
Lee Jae Wook made his acting debut in the science fiction thriller "Memories of the Alhambra" (2018–2019). After that he appeared in "Search: WWW" which actually gained him popularity. He then appeared in dramas "Extraordinary You" and "When The Weather Is Fine". He even got MBC Drama Awards' Best New Actor in 2019 and the 5th Asia Artist Awards' Rookie of the Year, for the former. Lee Jae Wook then got his first lead role in Kdrama "Do Do Sol Sol La La Sol".
His recent fantasy series "Alchemy of Souls" made him a prominence actor.
---
14. Rowoon
SF9's boy-band member Rowoon made his acting debut in drama School 2017 with a minor role and soon after he got supporting roles in dramas like "Where Stars Land" and more. Rowoon got his first lead role in drama "Extraordinary You" which become very popular and he gained a lot of attention too. Since then he has only done dramas as lead roles including "She Would Never Know" and "The King's Affection".
His recent Kdrama "Tomorrow" was also a hit and loved by many.
---
15. Ahn Hyo Seop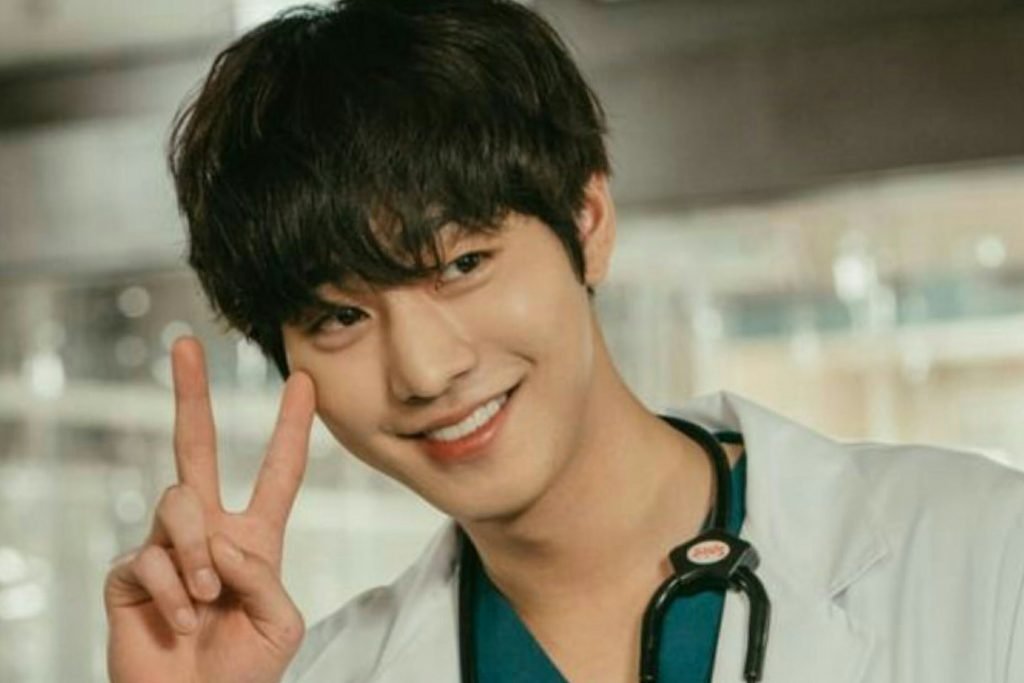 Canadian-Korean actor and singer Ahn Hyo Seop made his acting debut in drama "Splash Splash Love" (2015) and did supporting roles since then. He first rose to popularity after appearing in dramas "Queen Of The Ring" and "Father Is Strange". Since then almost every drama of Ahn Hyo Seop has been a success. Which includes dramas "Still 17", "Abyss", "Dr. Romantic 2", "Lovers of the Red Sky", and "Business Proposal". The later one got the actor international acclaim.
His recent drama is "Dr. Romantic 3" which will be airing soon.
---
So this was it. Who is your favorite among these?