What if you find out your sweet husband was once a serial killer? Or you find out that the girl you are in falling in love with is only a ghostly double of a living person. Or maybe you'll find the murderer among some high school students.
Well! Anything can happen in the Korean drama world, you can never know what will happen next. And that is what keeps us engaged with the Korean dramas. Literally, all of them have good storylines and plot, but some of these have such insane plot twists that it can make your jaw-drop.
Here are 9 Korean dramas with *insane* plot twists that will make your jaw drop.
---
1. Flower of Evil
"Flower Of Evil" tells the story of a happily married couple, Baek Hee Sung and Cha Ji Won. Baek Hee Sung is currently living the perfect life. He is good to his wife and also her daughter. But he hides a secret from his family that he was once a criminal. He changed his identity and today works as a metal craftsman. He is satisfied with the life he has. And don't want to bring back his cruel past as a criminal. Cha Ji Won, his wife, who is a homicide detective, loves her job. Her perfect married life takes turn after she handles a case which is likely to open the dark secrets of her husband that he hid all the way for 14 years.
Watch On: Viki, Netflix, Prime Video
Here is the drama cast and characters :-
Lee Joon Gi as Baek Hee Sung/ Do Hyun Soo,
Moon Chae Won as Cha Ji Won,
Jang Hee Jin as Do Hae Soo,
Seo Hyun Woo as Kim Moo Jin,
Jung Seo Yeon as Baek Eun Ha,
Song Jong Hak as Baek Man Woo and more
---
2. The Last Empress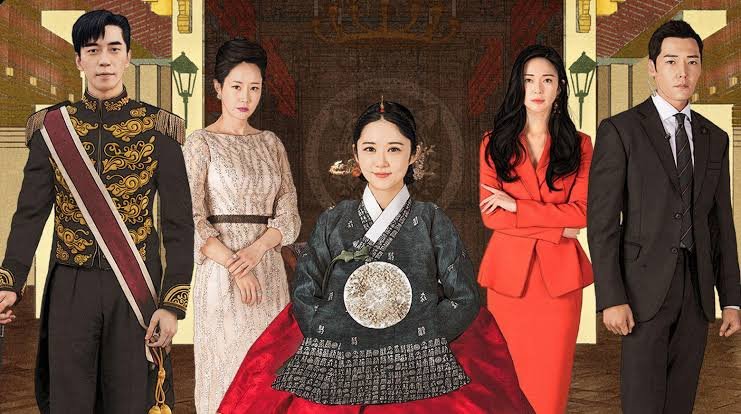 It tells a hypothetical story of a Korean emperor, Lee Hyuk in 2018. Somehow, A musical actress Oh Sunny marries the emperor of the country. Later, she discovers the dirty royal secrets of the palace and its people, and that her marriage was all part of the emperor's plan. Upon knowing the ugly truth and that the emperor tried to kill her, she decides to stand against the royal family. Meanwhile, the emperor's guard Chun Woo Bin is also looking for revenge of his mother's death from the emperor. Oh Sunny and the guard secretly join hands and plan to take revenge together.
Watch On: Viki, YouTube and Kocowa
Here is the drama cast and characters :-
Jang Na Ra as Oh Sunny
Choi Jin Hyuk as Na Wang Shik / Chun Woo Bin (Imperial Family's Bodyguard)
Shin Sung Rok as Lee Hyuk (Emperor)
Lee Elliya as Min Yoo Ra
Shin Eun Kyung as Lee Hyuk's mother
Oh Seung Yoon as Lee Hyuk's younger brother
Yoon So Yi as Seo Kang Hee and more
---
3. The World of the Married
"The World Of The Married" tells the story of a married couple, Ji Sun Woo (Kim Hee Ae) and Lee Tae Oh (Park Hae Joon). Ji Sun Woo is a successful career woman and has a son. Lee Tae Oh is a doctor. Sun Woo's happy married life takes turns when she finds about her husband's betrayal. What's even more shocking to her is that her husband's affair was known to everyone around her. Later, she decides to take revenge.
Watch On: Netflix, WeTV, Disney+Hotstar, iQIYI and Prime Video
Here is the drama cast and characters :-
Kim Hee Ae as Ji Sun Woo,
Park Hae Joon as Lee Tae Oh,
Han So Hee as Yeo Da Kyung,
Park Sun Young as Go Ye Rim,
Kim Young Min as Son Je Hyuk,
Chae Gook Hee as Sul Myung Sook,
Jeon Jin Seo as Lee Joon Young and more.
---
4. The Crowned Clown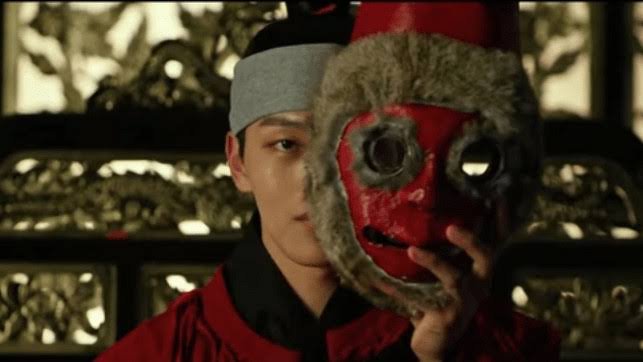 The story of "The Crowned Clown" goes like this. Lee Hun is a king who is in danger of being assassinated. In order to save the king, a man named Ha Sun who looks exactly like the king, impersonates as the king in the palace. Ha Sun was adopted by a group of clowns after his parents' death. So, he grew up performing as a clown. In the palace, he falls in love with the Queen Yoo So Woon.
Watch On: Viki, Netflix, Prime Video, WeTV, iQIYI
Here is the drama cast and characters :-
Yeo Jin Goo as Clown Ha Seon/ King Yi Heon,
Lee Se Young as Queen Yoo So Woon,
Kim Sang Kyung as Lee Gyu,
Jang Gwang as Eunuch Jo,
Yoon Jong Seok as Jang Moo Young,
Oh Ha Nee as Ae Young,
Kim Soo Jin as court lady Park and more..
---
5. Class of Lies
"Class Of Lies" Korean drama will tell the story of a lawyer Ki Moo Hyuk (Yoon Kyun Sang) who always wins his case. But one of his cases related to a high school incident ruins his reputation as a lawyer. A popular student from Chunmyung high school is murdered in her house. Her classmate is caught at the scene of murder. To improve things once again, Ki Moo Hyuk disguise himself as a temporary teacher (under the name Ki Kang Je) in the same high school. There he not only tries to catch the real culprit, but also discovers some ugly secrets of the school and some powerful people.
Watch On: Viki
Here is the drama cast and characters :-
Yoon Kyun Sang as Gi Moo Hyeok / Gi Kang Jae
Keum Sae Rok as Ha So Hyeon,
Choi Yu Hwa as Cha Hyeon Jeong,
Lee Jun Young as Yoo Beom Jin,
Choi Kyu Jin as Lee Gi Hoon,
Han So Eun as Han Tae Ra,
Kim Myung Ji as Na Ye Ri,
Jang Dong Joo as Kim Han Soo and more..
---
6. Penthouse
"Penthouse" Korean drama tells the story of a 100 floor luxury penthouse apartment and three women trying to get on top of all. Shim Soo Ryun is the Queen of the penthouse, Chun Seo Jin is the prime Donna and Oh Yoon Hee is trying to come in the high society at all cost. These women will do anything for their revenge and children. It has a total of 3 seasons.
Watch On: WeTV, Prime Video, Viki, iQIYI, YouTube
Here is the drama cast and characters :-
Lee Ji Ah as Na Ae Gyo / Shim Soo Ryun,
Kim So Yun as Cheon Seo Jin,
Eugene as Oh Yoon Hee,
Uhm Ki Joon as Joo Dan Tae,
Shin Eun Kyung as Kang Ma Ri,
Ha Do Kwon as Ma Du Ki,
Kim Hyun Soo as Bae Ro Na and more
---
7. Alchemy of Souls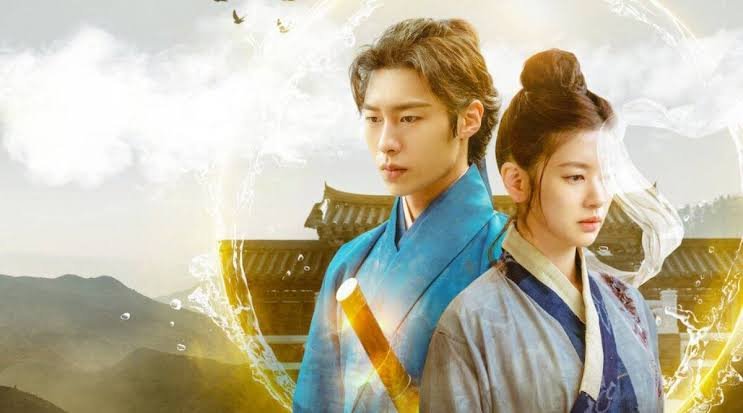 "Alchemy Of Souls" tells the story of a country Daeho where fate of people become twisted together due to 'Hwanhonsool'. It will tell the story of Young magicians who belongs to a fictional nation that does not exist in history or on any map, and they deal with Heaven and Earth. Jang Wook who comes from a noble family has an unpleasant birth secret about which people all around the nation talk about. He happens to meet an elite worrier Mu Deok Yi whose soul is trapped in a physically weak body. She becomes Jang Wook's secretary and also teaches him how to fight.
Watch On: Netflix
Here is the drama cast and characters :-
Lee Jae Wook as Jang Wook,
Jung So Min as Mu Deok Yi,
Go Yoon Jung as Naksu / Cho Yeong
Hwang Min Hyun as Seo Yul,
Shin Seung Ho as Go Won,
Yoo Joon Sang as Park Jin,
Oh Na Ra as Kim Do Ju and more..
---
8. Mouse
"Mouse" tells the story of a brave and honest rookie police officer, Jung Ba Reum. He is happy with his work and life until one day a cruel serial murder case shakes his world. The whole nation is in fear as the serial killer is always one step ahead from the police, and he still roams freely. Ba Reum and his partner Go Moo Chi somehow tracks the killer. He nearly had a life-threatening incident with the killer, but after meeting him, Ba Reum life changed forever. He and his partner now tries to find the reason for a person to become a serial killer. And can a psychopath be identified at a young age or even in the mother's womb?
Here is the drama cast and characters :-
Lee Seung Gi as Jung Ba Reum,
Lee Hee Joon as Ko Moo Chi,
Park Ju Hyun as Oh Bong Yi,
Kyung Soo Jin as Choi Hong Joo,
Woo Ji Hyun as Koo Dong Goo,
Ahn Jae Wook as Han Seo Jun,
Kim Jung Nan as Sung Ji Eun,
Kwon Hwa Woon as Sung Yo Han and more
---
9. Mask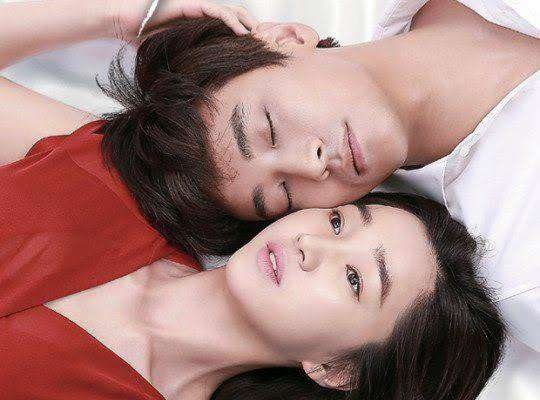 "Mask" Korean drama tells the story of a woman named Byun Ji Sook. She is fed-up from her life due to her father and brother's debt, which keeps increasing. They are also constantly chased by loan sharks. Her life changes when one day she meets Seo Eun Ha, a woman from a wealthy family who looks exactly like her. Seo Eun Ha is the daughter of a congressman and fiancée of a chaebol heir, Choi Min Woo. Choi Min Woo doesn't trust people easily. When Byun Ji Sook takes the opportunity to be in place of Seo Eun Ha, Choi Min Woo falls for her. Will Ji Sook be able to continue to be in place of Seo Eun Ha?
Here is the drama cast and characters :-
Soo Ae as Byun Ji Sook/ Seo Eun Ha,
Ju Ji Hoon as Choi Min Woo,
Yeon Jung Hoon as Min Seok Hoon,
Yoo In Young as Choi Mi Yeon,
Jung Dong Hwan as Byun Dae Sung,
Jeon Guk Hwan as Chairman Choi Doo Hyun,
Park Yong Soo as Congressman Seo Jong Hoon and more..
---