Here is the Korean drama list you have been waiting for this Halloween!
Halloween will not be complete without a spooky Korean drama. After writing a compilation list of 27 Korean dramas with Gumihos, Vampires, Angels and Mermaids, here I have compiled some heavy Kdramas this time which are full of monsters, spirits and zombies.
So without wasting anymore time let's check what we have! Enjoy!
---
Korean dramas With Zombies
---
1. All of Us Are Dead
It tells the story of Hyosan High School where, after a girl gets bitten by an infected rat, it spreads the virus to others. Now the students are trapped in the infected school with zombies, and they try to escape without becoming a one. Will they be able to survive or end up becoming a zombie themselves?
---
2. Happiness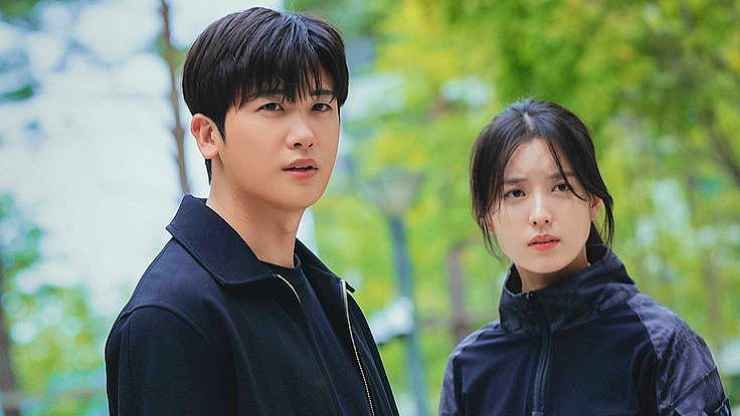 Korean drama "Happiness" story is set in the future when an infectious catastrophe is about to happen. A newly built high-rise apartment houses people from different backgrounds. However, later an infectious outbreak happens that the high-rise apartment gets sealed. The worst in the people of the apartment comes out as they struggle to survive. Han Tae Suk (Jo Woo Jin) is the commander of the Armed Forces Medical Command. He searches for the cause and cure of the infection. Meanwhile, detective Jung Yi Hyun (Park Hyung Sik) and Yoon Sae Bom (Han Hyo Joo) comes together during this crisis.
---
3. Zombie Detective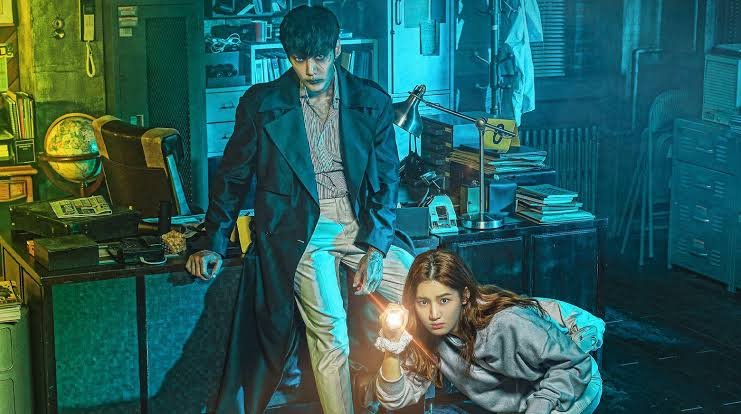 Zombie detective tells the story of a man named Moo Young (Choi Jin Hyuk) who dies but comes back alive and becomes a zombie. He also forgets about his past. He then tries to look and behave like a human. Moo Young also wants to find the truth about his past, so he becomes a detective. A woman named Seon Ji (Park Ji Hyun) helps Moo Young to find about his past. Seon Ji just joined his agency as a part-time assistant, earlier she worked as writer for a TV show that deals with issues regarding current affairs. Later, she finds a secret about Moo Young.
---
4. On the Way to Gynecologist
"On the Way to the Gynecologist" kdrama tells the story about a pregnant woman Yoo Hwa Yeong (Park Ha Sun) who is going to her gynecologist. She is also about to give birth. However, there is a zombie outbreak in the town, to which she is unaware as she goes out of her house. Now Hwa Yeong need to survive and fight zombies all the way to her gynecologist.
---
5. Kingdom season 1, 2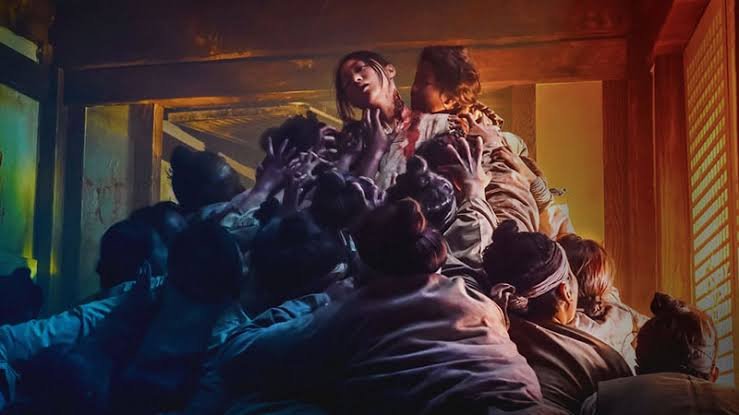 A historical zombie apocalypse Korean series "Kingdom" tells the story set in the medieval-inspired Joseon where a new King faces trouble as a mysterious illness is sweeping in the Kingdom. Lee Chang (Joo Ji Hoon), who is the Crown Prince, investigates about this deadly plague which is turning people into zombies. The King's enemies takes advantage of the situation to bring him down.
---
6. Kingdom Ashin of the North
"Kingdom: Ashin of the North" Korean drama is an extension to the story of Kingdom Season 2. It will tell the backstory of the mysterious character Ashin (Jun Ji Hyun), who was discovered by the Lee Chang's party on their way to the north. Ashin, during her childhood, discovered the resurrection plant. She loses her tribe and family during her childhood and decides to prepare for revenge.
---
7. Dark Hole
"Dark Hole" kdrama tells the story of a city whose people are turning into monsters after breathing a dark smoke. Lee Hwa Sun's (Kim Ok Vin) husband was murdered. She is a detective. One day, Hwa Sun gets a call from the murderer of her husband. She now moves to Muji City to find the murderer. But there she discovers that a mysterious dark smoke is causing people to turn into monsters. Lee Hwa Sun also meets a former detective Yoo Tae Han (Lee Joon Hyuk) who has been living in the city his whole life. Both join hands to save the people of Muji City.
---
Catching Spirits & Ghosts in Korean Dramas
---
1. Ghost Detective
"The Ghost Detective" story goes like this, detective Lee Da Il (Choi Daniel) catches ghosts. He is trying to solve the case of his assistant, Jung Yeo Wool's (Park Eun Bin) younger sibling's bizarre death. He keep running into a mysterious woman called Sunwoo Hye (Lee Ji Ah) at every crime scene.
---
2. The Uncanny Counter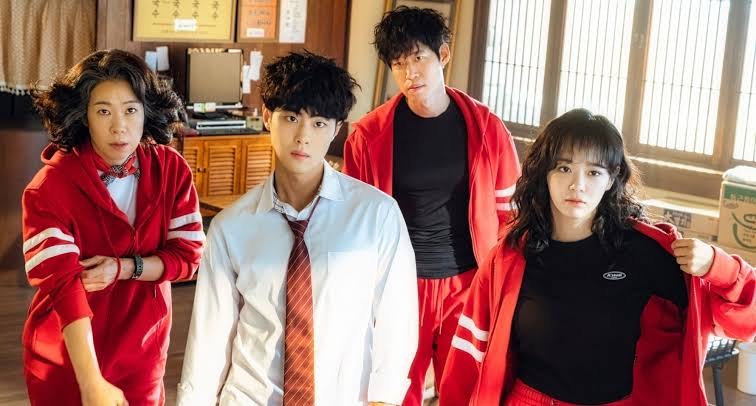 "Uncanny Counter" tells the story of a group who runs a noodle restaurant under the disguise of human beings, their job is to find the evil spirits. The group of 4 fellows Ga Mo Tak (Yoo Jun Sang), Do Ha Na (Kim Se Jeong), Choo Mae Ok (Yeom Hye Ran) and Jang Cheol Joong (Sang Ji Ru) are together known as 'Counters'. They work as a team to hunt those evil spirits who escaped from afterlife to gain immortality.
---
3. Possessed
"Possessed" tells the story of a psychic medium and a detective who join hands to solve the crime cases mostly associated with evil spirits. Hong Seo Jung (Go Joon Hee) has the ability to see ghosts and spirits since birth. She wants to avoid being called a shaman and lives a lonely life hiding her supernatural ability. Until one day, somehow Kang Pil Sun (Song Sae Byuk), a police detective with exceptional skills, finds out about it. He also starts seeing ghosts like her. Later, they decide to use each other abilities to hunt down an evil spirit and solve other crime cases.
---
4. The Guest
"Hand : The Guest" is a drama about a psychic (Kim Dong Wook), a priest (Kim Jae Wook), and a detective (Jung Eun Chae) who work together to solve crimes using shamanism and exorcism.
---
5. Save Me 2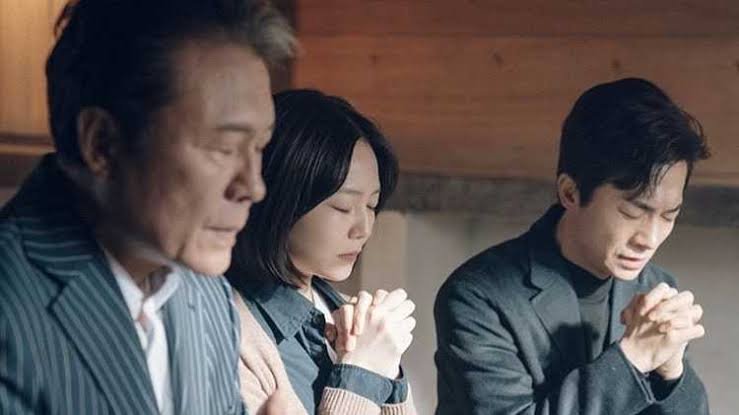 Korean drama "Save Me 2" story revolves around a con-man Choi Kyung Seok (Chun Ho Jin), a church elder who gains the trust of people and set up a religious organization. However, he has a false motive behind it. Kim Min Cheol (Uhm Tae Goo) who was once a promising judo athlete, finds out about Choi Kyung Seok and suspects him of strange incidents happening in town.
---
6. Monstrous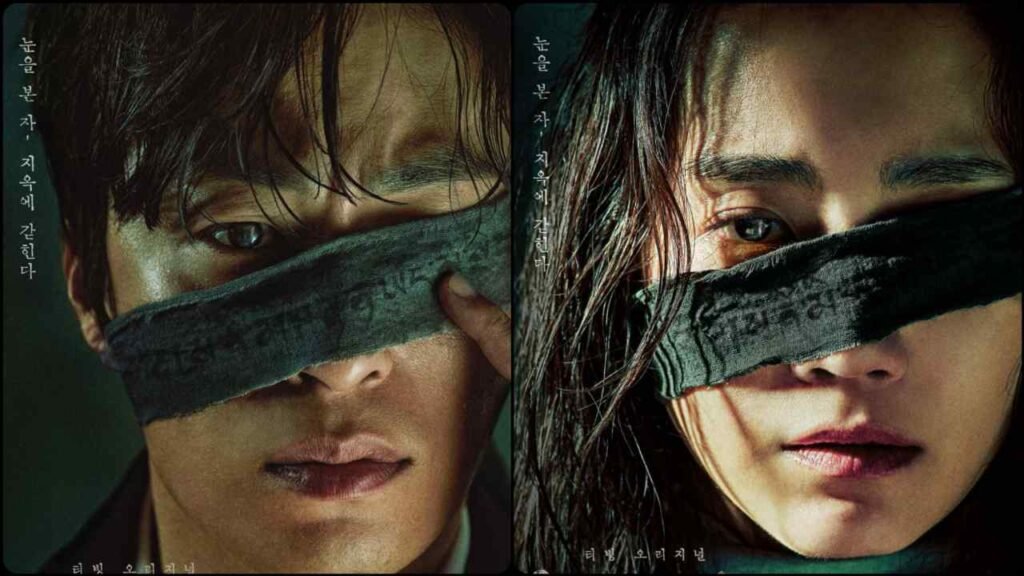 "Monstrous" Korean drama tells the mysterious story of a village in which a possessed statue of Buddha appears out of nowhere and the archaeologists who looks into it. Jung Ki Hoon (Koo Gyo Hwan) is an archaeologist who publishes in the occult magazine Monthly Strange Story and also runs the YouTube channel Monthly Strange Story. He goes to Jinyang County to research about a cursed statue of Buddha which suddenly appears there. His ex-wife Lee Soo Jin (Shin Hyun Bin) also goes there after the death of her only child. Upon his research, he finds an incredibly bizarre & fearful phenomenon behind the statue.
---
7. Missing: The Other Side
"Missing: The Other Side" will tell the story of a con artist Kim Wook (Go Soo) who comes across a mysterious village called Duon that keeps the spirits of the deceased people. He then tries to uncover the truth behind those spirits' missing bodies. He is also helped by Jang Pan Seok (Heo Joon Ho) and Lee Jong Ah (Ahn So Hee), a white hat Hacker. A detective named Shin Joon Ho's (Ha Joon) fiancée goes missing before his wedding. So, he takes help of Kim Wook to find her.
---
8. Let's Fight Ghost
Also called "Bring It On, Ghost" tells the romance and thriller story of ghost Kim Hyun Ji (Kim So Hyun) and Park Bong Pal (Ok Taecyeon) who can see ghosts. An accident causes Kim Hyun Ji to become a spirit. Now she wanders on Earth for a long time, until she finds Park Bong Pal and becomes hopeful. Born with the ability to see ghost, Park Bong Pal becomes an exorcist so that he could treat himself later with the money he collects from it. Both Kim Hyun Ji and Park Bong Pal end up falling in love while working together. But an evil spirit is stalking them.
---
Korean dramas with Monsters
---
1. Sweet Home
"Sweet Home" is an apocalyptic horror Korean drama that tells the story of Cha Hyun Soo (Song Kang) who turns suicidal after his family dies in an accident. He is in his teenage. Later, he decides to move into a new apartment. Strange things start happening in his new neighborhood. People are turning into monsters and the humanity is at stake. Now, Cha Hyun Soo and other people in the apartment building tries to protect themselves from the infected people who have turned into monsters.
---
2. Strangers from Hell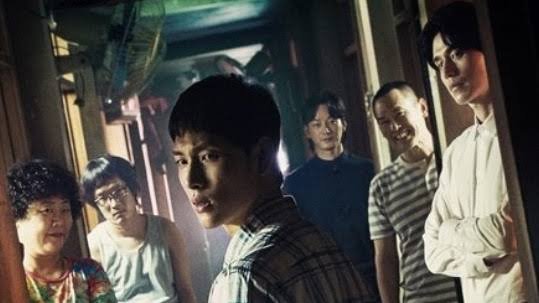 "Strangers From Hell" Korean drama tells the story of a countryside man Yoon Jong Woo (Im Si Wan) who moves to Seoul searching for a job. The dormitory he lives in, have some strange people and strange and mysterious things happen there. One of those people could be a murderer. Yoon Jong Woo also meets dentist Seo Moon Zo (Lee Dong Wook) who helps him out.
---
3. Night Watchman's Journal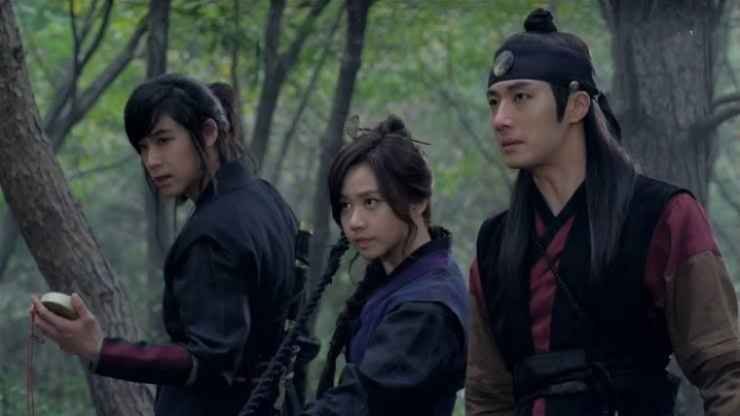 "Night Watchman's Journal" story is set in the Joseon Era at the royal palace. Four young watchman need to catch the ghosts so that they are not used by enemies for seizing the power and putting the King down. So they start patrolling from 21:00-05:00 in the palace.
---
4. The Tale of Nine-tailed Fox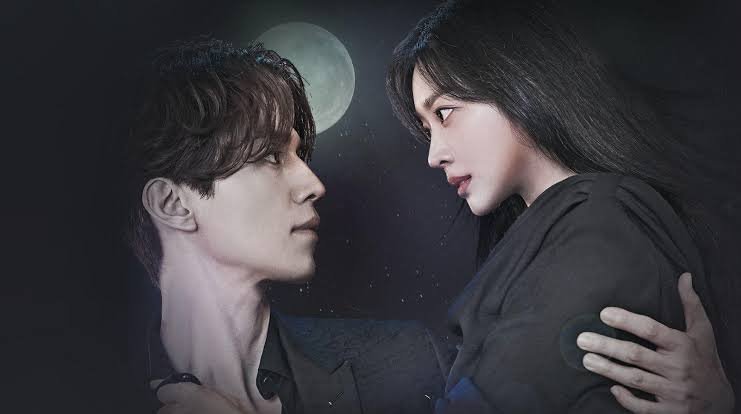 "Tale of the Nine Tailed" tells the story of a nine-tailed fox Lee Yeon (Lee Dong Wook) who lives on Earth to eradicate evil powers who threaten the mortal world and to find his true love Ah Eum (Jo Bo Ah) who died centuries ago. Nam Ji Ah is the reincarnation of Ah Eun, she is a talented television producer who has double personalities due to a secret related to her past. She gets entangled with Lee Yeon as she thinks that he is involved in her parent's mysterious car accident. Meanwhile, Lee Yeon's half brother Lee Rang (Kim Bum) wants to take revenge on him for choosing his love Ah Eum over him.
---
5. Hellbound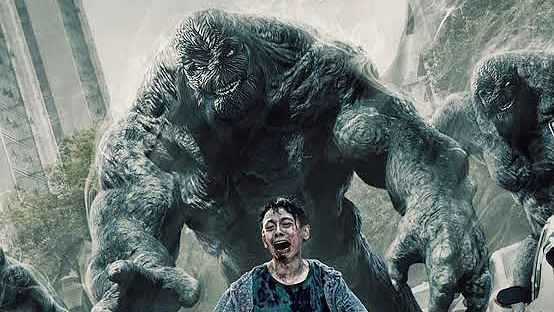 "Hellbound" Korean drama will tell the story of a fantasy world where people can hear predictions about their death and a death angel appears in front of them and drags them to hell. Unearthly beings appears on Earth and drag the humans in hell. Jung Jin Soo (Yoo Ah In) is the head of new religion Saejinrihwe who believes in divine justice. Bae Young Jae (Park Jeong Min) is PD at a broadcasting station. He tries to find out the truth behind the religion Saejinrihwe. Min Hye Jin (Kim Hyun Joo) is a lawyer who stands against those people who blindly believes in religion Saejinrihwe.
---
6. Search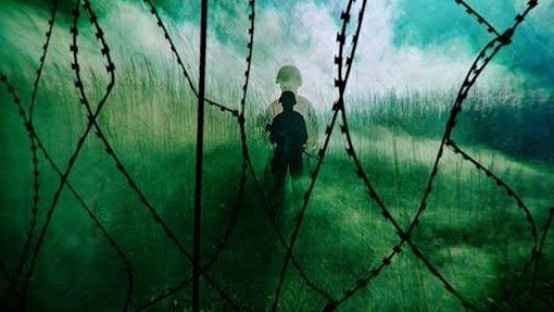 Korean drama "Search" tells the story of a specialized search party of Military search troop members, including Koo Dong Jin (Jang Dong Yoon) and Son Ye Rim (Krystal) who have to investigate the mysterious deaths and disappearances of people at the demilitarized zone (DMZ). As their search begins, they discover that rather than human, there are mysterious creatures behind these murders.
---