Here is the list of intriguing Korean drama you all have been waiting for.
The following is a short list of some highly 'Intriguing' Korean dramas that will activate all your five senses. You'll have a good time watching these.
And even if not, you would certainly find one to watch from the following list. It includes dramas with a bit of romance and a bit of mystery around the characters which makes them so interesting that all your 5 senses will be activated.
Also, there's a mini drama at the end of the list, you can begin your drama binge journey with. (To make it easy for you, i have also added the watchlinks*) Enjoy!! 😊
1. White Christmas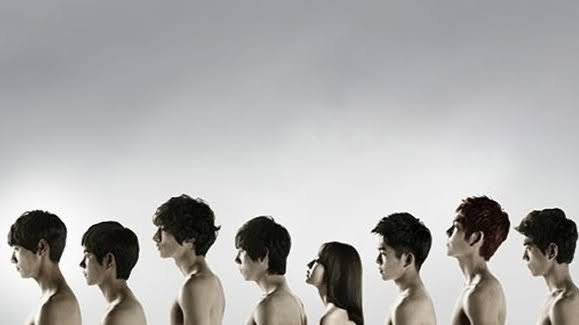 Released on 30 January 2011 Korean drama "White Christmas" stars many actors. Including Kim Sang Kyung, Baek Sung Hyun, Kim Woo Bin, Kim Young Kwang, Lee Soo Hyuk and more.
"White Christmas" shows the life of some high school students who studies in an elite private school. The school is hidden somewhere in the mountains, isolated from the world. This makes the students there to live in extreme living conditions, challenging them emotionally. It is so to test the adolescence nature's variance. But in the span of eight days of Christmas vacation few murders and suicides happens in the school.
Here is the drama cast and characters:-
Kim Sang Kyung as Kim Yo Han
Baek Sung Hyun as Park Moo Yul
Kim Young Kwang as Jo Young Jae
Lee Soo Hyuk as Yoo Soo
Kwak Jung Wook as Yang Kang Mo
Hong Jong Hyun as Lee Jae Kyu
Esom as Yoon Eun Sung
Kim Woo Bin as Kang Mi Reu and more
Where to Watch? -: Viki
---
2. A Witch's Romance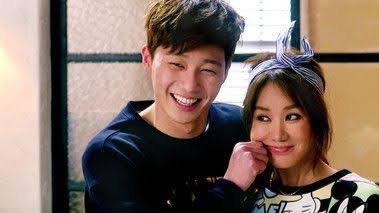 Starring Uhm Jung Hwa and Park Seo Joon in the main cast Korean series drama "A Witch's Romance" released on April 14, 2014.
"A Witch's Romance" tells a romantic story of a single woman in the late 30s and a 25 years old man. Ban Ji Yeon works as a reporter and is quite popular in her job. She is so good in her job that she is called the "witch" in the field. Yoon Dong Ha has a small errand center of his own. Both stays away from love because they had a tragic love life in the past. Somehow they both end up falling in love with each other.
Here is the drama cast and characters:-
Uhm Jung Hwa as Ban Ji Yeon
Park Seo Joon as Yoon Dong Ha
Han Jae Suk as No Shi Hoon
Jung Yeon Joo as Jung Eun Chae
Ra Mi Ran as Baek Na Rae
Yang Hee Kyeong as Park Myung Ja
Joo Jin Mo as Kwon Hyun Seon and more
Where to Watch? -: Viki
---
3. Thank You
An old classic kdrama "Thank You" released on March 21, 2007. It stars Jang Hyuk, Gong Hyo Jin, Seo Shin Ae, Shin Sung Rok and more in the main cast.
"Thank You" tells a warm story of a doctor named Seo Min Ki. He had a girlfriend who died due to pancreatic cancer. Devastated, Seo Min Ki cannot work as a doctor anymore. Just before dying, his girlfriend confesses that she accidentally transmitted an HIV positive blood to a young girl. Now Min Ki decides to find that girl and end up working on a small island called Pureun Do. There he meets the girl and her single mother.
Here is the drama cast and characters:-
Jang Hyuk as Min Gi Seo
Gong Hyo Jin as Lee Young Shin
Seo Shin Ae as Lee Bom
Shin Sung Rok as Choi Suk Hyun
Shin Goo as Mr. Lee
Yoo Min Ho as Lee Young Woo
Kim Sung Eun as Seo Eun Hee and more
Where to Watch? -: Viki
---
4. Explicit Innocence
KBS drama special "Explicit Innocence" released on October 30, 2016. It stars Lee Joo Seung and Kang Min Ah in the main cast.
"Explicit Innocence" tells the story of one high school couple who tries to take their relationship on the next level. Cha Joon Ho is in third year of high school. His girlfriend name is Seo Young Kyung. Cha Joon Ho wants to sleep with his girlfriend Seo Young. But he needs to make more effort as every time she turns him down.
Here is the drama cast and characters:-
Lee Joo Seung as Cha Joon Ho
Kang Min Ah as Yoon Seo Kyung
Yun Yoo Sun as Sook Kyung
Min Sung Wook as Myung Ho
Jang Yoo Sang as Young Suk
Kim Woo Hyuk as Kyung Sik and more
Where to Watch? -: YouTube
---
5. Iris
One of the most expensive drama of its time "Iris" stars Lee Byung Hun, Kim Tae Hee, Jung Joon Ho and more in the main cast. It released on 14 October 2009.
"Iris" tells the story of Hyeon Jun and Sa Woo who are the best friends and works in NSS (National Security Service) of Korea. Both of them fall for agent Seung Hee. Sa Woo let Hyeon Jun win the heart of Seung Hee. However after Hyeon Jun goes on abroad mission Sa Woo tries to impress Seung Hee again. Later on an accident causes Hyeon Jun and Seung Hee to an illusion that both of them have died. After a few years, Hyeon Jun comes back to Korea and finds out that a group called "IRIS" is set to stop the two Korea from reuniting.
Here is the drama cast and characters:-
Lee Byung Hun as Kim Hyeon Jun
Kim Tae Hee as Choi Seung Hee
Jeong Jun Ho as Jin Sa Woo
Kim Seung Woo as Park Cheol Yeong
Kim So Yeon as Kim Sun Hwa
T.O.P as Vick
Kim Young Chul as Baek San
Yoon Je Moon as Park Sang Hyeon and more
Where to Watch? -: Netflix
---
6. Best Hit
Starring Yoon Shi Yoon, Lee Se Young, Kim Min Jae and Cha Tae Hyun in the main cast Korean drama "Best Hit" released on 2 June 2017.
"Best Hit" also called "Hit The Top" tells a time travel story of an idol star Yoo Hyun Jae in 1993. He time travels to 2017 and there he finds out that he disappeared in the year 1994 and everybody thought that he was dead. Yoo Hyun Jae then starts investigating about his mysterious disappearance. There he meets many people in the future and also Lee Ji Hoon. He is an idol trainee, who is secretly getting training while his parents think Ji Hoon is preparing for a civil service exam.
Here is the drama cast and characters:-
Yoon Si Yoon as Yoo Hyun Jae
Lee Se Young as Choi Woo Seung
Kim Min Jae as Lee Ji Hoon
Cha Tae Hyun as Lee Gwang Jae
Yoon Son Ha as Hong Bo Hee
Dong Hyun Bae as MC Drill
Lee Deok Hwa as Lee Soon Tae
Hong Kyung Min as Park Young Jae and more
Where to Watch? -: Viki
---
Follow Korean All Day on Twitter for Daily Updates!
So, did you find your next drama to watch? Do Comment!
Anneyeong! 💕
---
*Drama is subject to regional availability and some apps and sites requires subscription