Looking for some good revenge Korean dramas?
Well! You came to the right place. Following are some good revenge Korean dramas you need to see once.
1. Bridal Mask
Based on a popular Korean manhwa Kdrama "Bridal Mask" stars Joo Won, Jin Se Yeon and Shin Hyun Joon in the main cast. It released on 30 May 2012.
"Bridal Mask" tells the story of a man named Lee Kang To in the 1930s. This is a time when Korea was under Japanese rule. Lee Kang To works for Japanese police, and he needs to catch a rebellion named "Bridal Mask". Now he is the Bridal Mask himself. He tries to maintain two identity, one who works for Japanese police and the second who is fighting for Korea's Independence.
Here is the drama cast and characters:-
Joo Won as Lee Kang To
Jin Se Yun as Mok Dan
Park Ki Woong as Shinji Kumira
Han Chae Ah as Chae Hong Joo
Shin Hyun Joon as Lee Kang San
Song Ok Suk as Kang To's Mother
Jeon No Min as Mok Dam Sa Ri
Lee Kyung Sil as Ahn Hyung Joon and more
---
2. The Royal Gambler
Kdrama "The Royal Gambler" also called "Dieback Jackpot" released on March 28, 2016. It stars Jang Geun Suk, Yeo Jin Goo, Jun Kwang Rul, Choi Min Soo and more in the main cast.
"The Royal Gambler" tells the story in the Joseon Era of revenge and thrones. It shows a fight between a King who always holds his head high and the best gambler in the Joseon. Dae Gil, a prince was forced to live as a common man. In order to take his revenge he decides to use his gambling skills with the King. During a match between the two King Yeongjo bets his entire kingdom while Dae Gil his life. A woman named Dam Seo also want to take her revenge upon the King.
Here is the drama cast and characters:-
Jang Geun Suk as Baek Dae Gil
Yeo Jin Goo as King Yeongjo
Jeon Kwang Leol as Lee In Jwa
Choi Min Soo as King Sook Jong
Lim Ji Yeon as Dam Seo
Yoon Jin Seo as Choi Sookbin
Lim Hyeon Shik as Nam Dokkebi
Ahn Kil Kang as Kim Che Gun and more
---
3. Duel
Kdrama "Duel" stars Jung Jae Young, K Jung Eun, Yang Se Jong and Seo Eun Soo in the main cast. It released on June 3, 2017.
"Duel" tells the story of chief of a crime squad detective Jang Deuk Cheon. He is quite experienced in his job. At home, he has a daughter to whom he loves very much. One day his dear daughter gets kidnapped. Jang Deuk tries his best to find her. He knows that there were two men who look exactly like each other. Getting these suspect in mind he begins his quest for his daughter.
Here is the drama cast and characters:-
Jung Jae Young as Jang Duek Cheon
Kim Jung Eun as Choi Jo Hye
Yang Se Jong as Lee Sung Joon (double role)
Seo Eun Su as Ryu Mi Rae
Lim Il Gyu as Cha Gil Ho
Shim Wan Jun as Yang Man Choon
Park Ji Il as Park San Young and more
---
4. Heartless City
The drama "Heartless City" also called "Cruel City" released on May 27, 2013. It stars Jung Kyung Ho, Nam Gyu To and Lee Jae Yoon in the main cast.
"Heartless City" tells a crime thriller love and revenge story of a police officer and an undercover agent. Lee Kyung Mi's sister is killed by drug dealers. She joins the police force to catch the suspect. Later she falls for "The Doctor's Son" (Jung Shi Hyun), he is an undercover agent. Jung Shi Hyun is after a drug ring who made his mother an addict. He is also the prime suspect of Lee Kyung Mi's sister murder case.
Here is the drama cast and characters:-
Jung Kyung Ho as Jung Shi Hyun
Nam Gyu Ri as Han Soo Min
Lee Jae Yoon as Ji Hyeong Min
Son Chang Min as Min Hong Ki
Kim Yu Mi as Lee Jin Sook
Choi Moo Sung as Moon Deok Bar and more
---
5. Iljimae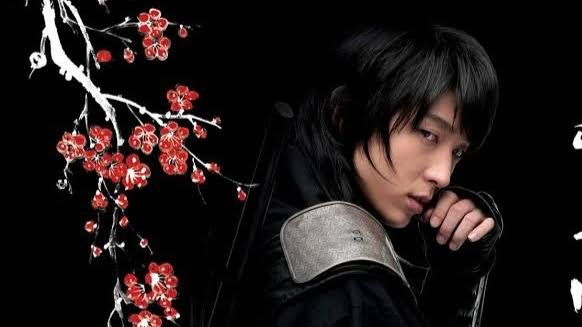 Korea's version of the "Robinhood" "Iljimae" stars Lee Joon Hi in the title role. It released on 21 May 2008.
"Iljimae" tells the story of Geom Yeo Jin Gu. His father was murdered in front him. He was young and since then adopted by a thief. During his teenage years he remembers his father's murder and plan for revenge. He also becomes a famous thief in the Joseon called by the name 'Iljimae'.
Here is the drama cast and characters:-
Lee Jun Ki as Il Ji Mae
Lee Young Ah as Bong Soon
Han Hyo Joo as Eun Chae
Lee Moon Sik as Soe Dol
Park Si Joo as Si Joo
Lee Il Hwa as Mrs. Han and more
---
6. Mirror of the Witch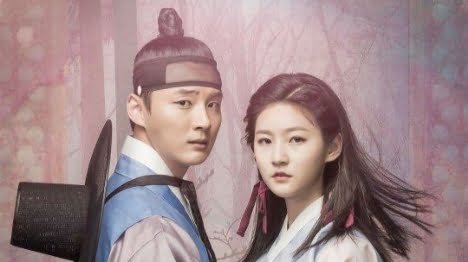 "Mirror Of The Witch" is a story about a cursed princess Seo Ri. Queen Sim goes to a Shanman so that she can give birth. Black magic causes the queen to have twins, one girl and one boy. However, the girl child gets a curse, and she becomes a witch. Now she has to live in the mountains. Later she meets a scholar named Heo Jun.
Here is the drama cast and characters:-
Kim Sae Ron as Yeon Hee/ Seo Ri
Yoon Si Yoon as Heo Jun
Kwak Si Yang as Poong Yeon
Yum Jung Ah as Hong Joo
Lee Sung Jae as Choi Hyun Seo
Jang Hee Jin as Queen Sim
Kim Young Ae as Queen Yoon
Jung In Sun as Hae Ran
Lee Yi Kyung as Yo Gwang and more
---