Korean dramas always make sure to have amazing chemistry between the main couple. And if the drama stars some top actors then it happens a lot that it causes them into dating rumours. It is because they portray their characters so well that fans often confuse them as real life couples.
The following Korean dramas have an absolutely heart-fluttering romance between the leads. Their chemistry is so good in these dramas that time and again the main couple gets into dating rumours.
1. My Secret Romance (2017)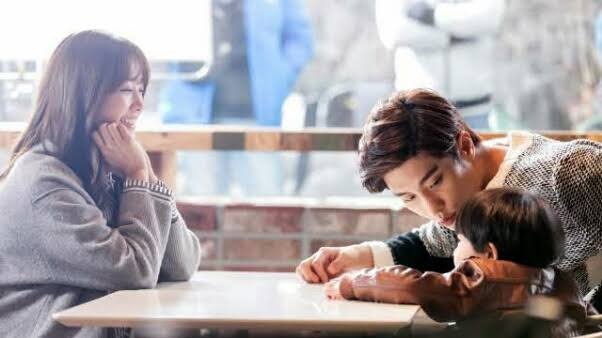 With Sung Hoon and Song Ji Eun starring as main leads 'My Secret Romance' tells a sizzling romance story between a rich playboy Cha Jin Wook and a shy girl Yoo Mi. The two had one-night stand and then parted their ways. Few years later, Yoo Mi unknowingly becomes a nutritionist under Cha Jin Wook.
Their amazing chemistry in the drama put fans in doubt of the two to be dating. However, both denied and said are close friends.
---
2. Dream High 1 (2011)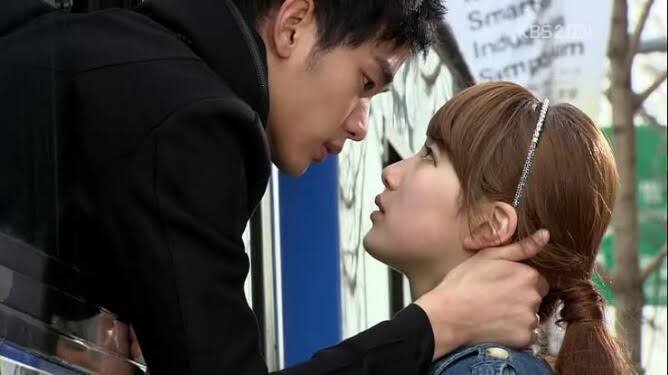 'Dream High' follows the stories of 5 students in a musical school who wishes to become Kpop stars. The drama has Bae Suzy, Kim Soo Hyun, Taecyeon, IU and more as the main leads. There is a love triangle between the characters of Bae Suzy, Taecyeon and Kim Soo Hyun.
Fans loved the chemistry between Bae Suzy and Kim Soo Hyun so much that soon after the two were in dating rumours. However, both are very close friends and soon denied the rumours completely.
---
3. Pinocchio (2014–2015)
It is a drama about youth in journalism field where they realise the importance of protecting the truth. Lee Jong Suk and Park Shin Hye are main leads in 'Pinocchio'. Lee Jong Suk plays the role of an adopted son whose past life was ruined by media. Things get complicated when the girl he loves enters journalism. And also after he discovers that her mother is the reason for his cruel past.
Soon after the drama ended the two co-stars were in dating rumours with strong evidences provided. Still their agencies denied the rumor and are said to be good friends.
---
Also See : 25 Korean Actors Who Are Crowned With National Titles In Korea
---
4. Secret Garden (2010–2011)
Secret Garden tells a romance story between a rich CEO and a stunt woman. One day something causes their souls to swap with one another. Hyun Bin and Ha Ji Won played the role of lovely couple in the drama.
Their amazing chemistry together along with a beautiful kiss scene lead the fans consider Ha Ji Won as the third person between Hyun Bin and Song Hye Kyo. As the two were dating at that time. However, both are said to be each other's good friends.
---
5. Healer (2014–2015)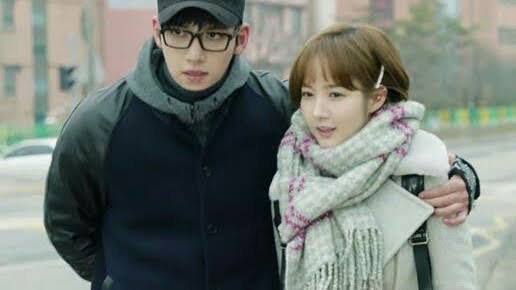 "Healer" tells the story of past friends who meet each other again to solve a case that happened in the past. They become true reporters along the way. Ji Chang Wook and Park Min Young are the main leads in drama.
The chemistry between the two actors was so good in the drama that they even won the 'Best Couple' Award at KBS drama awards. Both were often questioned during interviews if they are in a relationship. However, the two often denied, saying they don't have time for dating due to their busy schedules.
---
6. K2 (2016)
K2 tells the story of a soldier turned fugitive Kim Je Ha (Ji Chang Wook) who now serves as a bodyguard to the owner of JSS security. Taking advantage of his job he plans to clear his name. One day he is assigned as the guard of Go An Na (Yoona). They fall in love with each other.
Both Ji Chang Wook and Yoona had such a strong chemistry in the drama that fans thought they might be dating in real life as well. Ji Chang Wook jokingly denied saying he just works hard and Yoona is like her younger sister. Well! We agree as well.
---
7. What's Wrong With Secretary Kim? (2018)
The drama tells an office romance story between a self-loving vice chairman Lee Young Joon (Park Seo Joon) and his secretary for 9 years Kim Mi So (Park Min Young). One day Kim Mi So decides to quit her job as Lee Young Joon's secretary. This shocks Lee Young Joon, and he decides to win her back. But end up falling in love with her.
Park Seo Joon and Park Min Young had an undeniably amazing chemistry that fans started to link them in real life as well. However, Park Seo Joon soon denied it.
---
8. Strong Woman Do Bong Soon (2017)
"Strong Woman Do Bong Soon" tells a fantasy romance story between an extraordinary woman named Do Bong Soon (Park Bo Young) and the CEO of a gaming company An Min Hyuk (Park Hyung Sik). He hires Do Bong Soon as his bodyguard since she has an extraordinary body strength.
Their amazing chemistry lead them to dating rumours. Park Hyung Sik even said that he actually fell in love with Park Bo Young while shooting for 'Strong Woman Do Bong Soon'. Park Bo Young also denied completely about dating each other.
---
9. Crash Landing On You (2019–2020)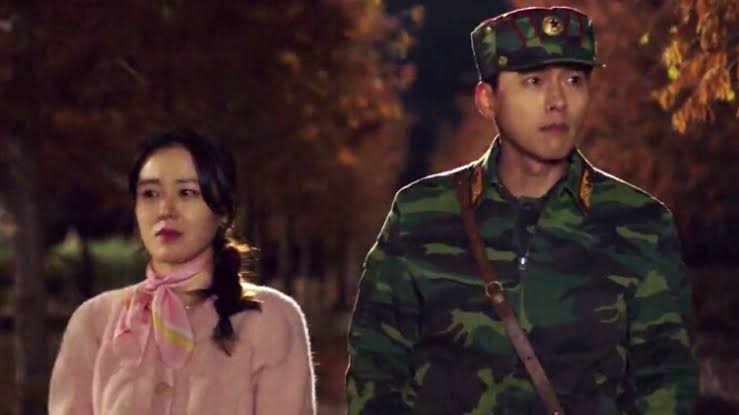 With Son Ye Jin and Hyun Bin as main leads "Crash Landing On You" tells the story of a South Korean heiress who accidentally lands in North Korea while paragliding. There she is protected by a North Korean. The two fall in love with each other.
It is not the first time Hyun Bin and Son Ye Jin are linked with dating rumours. The two actors look so good together that any project they do together cause the eager fans to think they are dating in real life. Well! We don't blame them, as the two looks gorgeous together. However, each time they denied and this time as well. Check the drama review here.
Update: Fans are not wrong this time. Hyun Bin and Son Ye Jin actually began dating after 'Crash Landing on You'. Their agency made the following statement,
"The two of them got to know each other through their acting projects, and after the end of their drama, they developed an interest in each other and ended up dating."
Major Update: Hyun Bin and Son Ye Jin are getting married this March.
---
10. Goblin (2016–2017)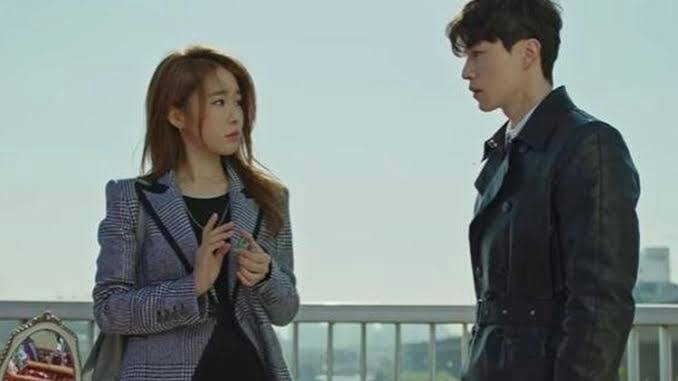 "Goblin" tells an epic tale of a cursed Goblin (Gong Yoo) who needs a bride who is a human (Kim Ga Eun). This will give peace to his soul. But he is engaged with a grim reaper (Lee Dong Wook) who does not remember his past.
However, in this drama the second leads Lee Dong Wook and Yoo In Na were caught up in the dating rumours. Both had an amazing chemistry that everyone loved to see them together. Still the two denied and are said to be good friends. But for the fans the two starred together as leads in a light romance drama 'Touch your Heart'. Check its review here.
---
I'm sure these lovely Korean drama couples have won the hearts of many. So how many of the above list of dramas have you watched or did you find any new recommendations?
Do comment and tell which couple rumour you wish to be true.