Whether it is to make your crush jealous or to inherit the family wealth, they had their own selfish means to marry their partner on terms. But little did they know they'll fall in love for real. 😂
That's the charm of contract marriages in Korean Dramas. They are so sweet, lovely and amazing that you would wish you had one. The terms and conditions that the characters set in their contract marriages make such Korean dramas full of humour and romance.
It is always hilarious to watch the main leads trying to obey their contract at all cost. At the same time, it is even swoon worthy to watch when they breach their contract out of love.
So, here are some of the best Kdrama recommendations with contract marriages!

---
1. Marriage Not Dating
The drama tells the story of Gong Ki Tae, a successful plastic surgeon who wants to stay single forever, but his family forces him to get married. To get rid of marriage proposals and blind dates set by his parents, he purposely brings Joo Jang Mi home to introduce her to his parents as his girlfriend because he knows his parents will never accept Jang Mi as his life partner.
Jang Mi is a poor girl who has no hopes left in finding a true love after her previous failed relationships. Now it will be interesting to see how things will work between the leads when everything is a mismatch here. And if their romance blooms, will their families accept each other?
Watch On: Viki, Amazon Prime, WeTV
Here is the drama cast and characters :-
Yeon Woo Jin as Gong Ki Tae
Jung Jin Woon as Han Yeo Reum
Han Groo as Joo Jang Mi
Han Sun Hwa as Kang Se Ah
Heo Jung Min as Lee Hoon Dong
Yoon So Hee as Nam Hyun Hee
Kim Young Ok as Noh Jum Soon
---
2. So I Married An Anti-fan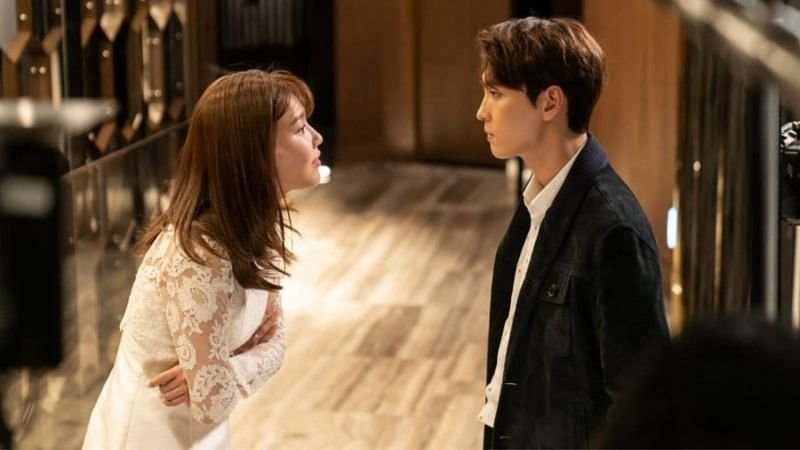 "So I Married An Anti-Fan" kdrama will tell a romance story between a top star and his Anti-Fan reporter. Hoo Joon is a top star who is also rude and arrogant in nature. One day, a magazine reporter named Lee Guen Young was working at the opening ceremony of a club. There she not only sees the top star Hoo Joon's rude attitude but also accidentally vomits on him. As a result, Guen Young gets fired from her job. Thinking Hoo Joon as the reason, she decides to object in front of his office. The media gets her attention, and soon she is offered to be a part of the variety show. This variety show is based on a theme which makes the top star and their Anti-Fan live together. Unknowingly, she jumps into the offer out of unemployment, but Hoo Joon becomes her partner. Both gets a hard time at the show but later end up in a romance.
Watch On: Viki, WeTV
Here is the drama cast and characters:-
Choi Tae Joon as Hoo Joon
Sooyoung as Lee Geun Yeong
Hwang Chan Sung as JJ
Kim Min Kyu as Go Soo Hwan
Kim Sun Hyuk
Han Ji An
---
3. 1% Of Something
The story of the series "1% Of Something" goes like this. An outrageous heir, Lee Jae In must marry someone in order to acquire his Grandfather's wealth. So, he decides to make a contract with an elementary school teacher, Kim Da Hyun, in which they will stay married for 6 months. Although both had a poor first impression of each other, still with time they fall for each other.
Watch On: Viki, Amazon Prime
Here is the drama cast and characters :-
Ha Seok Jin as Lee Jae In
Jeon So Min as Kim Da Hyun
Kim Hyung Min as Min Tae Ha
Lim Do Yoon as Jung Hyun Jin
Joo Jin Ko as Lee Kyu Chul
Lee Kan Hee as Kang Se Hee
Kim Sun Hyuk as Park Hyung Joon and more
---
4. Ending Again
The web drama tells the story of two people who don't want to marry but end up being engaged into a fraud marriage to get the "Newlyweds jeonse loan" [e.g., governmental financial support for newly married couples to help them rent houses]. Cha In Young is an intern in the marketing team of Levan Art Museum. She decides not to marry anyone after she breaks up from her long-time boyfriend, Yoo Chan Hee. Yoo Chan Hee wanted to study abroad instead of marrying her. Cha In Young somehow ended up getting into contract marriage to be able to get the governmental financial support for newly married couples.
Here is the drama cast and characters:-
Jo Soo Min as Cha In Young
Kang Hee as Yoo Chan Hee
Kim Geon Won as Do Yoon So
---
5. Prime Minister and I
"Prime Minister and I" tells the fictional story of the Korea's youngest ever prime minister, Kwon Yul. He is 42 years old who has a good reputation in the country. However, in real he struggles to raise his 3 children alone, when he doesn't know anything about parenting. His wife died in a car accident 7 years ago. His life takes a turn when he meets a passionate reporter, Nam Da Jung. She is a Scandal News writer who supports her sick father. She follows prime minister Kwon Yul to find a flaw in him. However, they end up in a contract marriage and also fall in love with each other.
Watch On: Viki, Amazon Prime
Here is the drama cast and characters :-
Im Yoon Ah as Nam Da Jung
Lee Beom Soo as Kwon Yul
Yoon Shi Yoon as Kang In Ho
Chae Jung An as Seo Hye Joo
Ryu Jin as Park Joon Ki
---
6. Lie to Me
"Lie To Me" tells the story of a woman in her 20s named Gong Ah Jung. She is a government employee at the Ministry of Culture, Sports, and Tourism. She is single and unmarried. Her former friend teases her for being so. So, she lies that she is married to a very wealthy man named Hyun Ki Joon who is a hotel president.
Watch On: Viki, Amazon Prime
Here is the drama cast and characters :-
Kang Ji Hwan as Hyun Ki Joon
Yoon Eun Hye as Kong Ah Jung
Sung Joon as Hyun Sang Hee
Cho Youn Hee as Oh Yun Joo
Ryu Seung Soo as Chun Jae Beom
Hong Soo Hyun as Yoo So Ran and more
---
7. Full House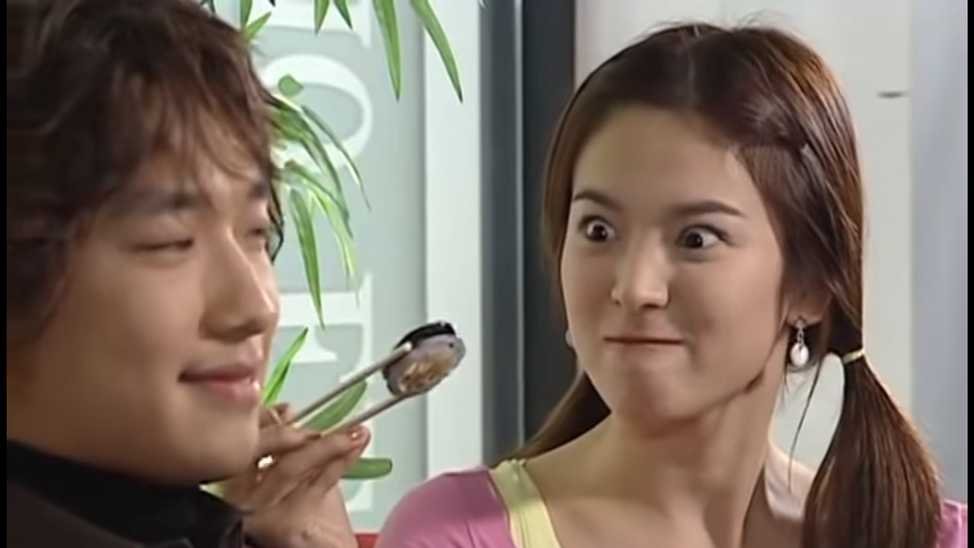 "Full House" tells the love story of a top celebrity in Korea and a female rookie screenwriter who is struggling to write her first script without mistakes. Han Ji Eun who lives in a huge house alone, is tricked by her friends after they sell her house on her back. Her house is now owned by the Korea's top celebrity, Lee Young Jae. Unknowingly, Ji Eun enters her house after a vacation, she sees him. One day, to make his long-time crush jealous, Lee Young Jae lies to the media that he is married to Han Ji Eun. After much fight between the two, both start to live together on terms.
Watch On: Netflix, WeTV, Viki, Amazon Prime Video and YouTube
Here is the drama cast and characters:-
Song Hye Kyo as Han Ji Eun
Rain as Lee Young Jae
Han Da Gam as Kang Hye Won
Kim Sung Su as Yoo Min Hyuk
Jang Yong as Young Jae's Father
Seon Woo Eun Suk as Young Jae's Mom
Kim Ji Yeong as Young Jae's Grandmother and more
---
8. Marriage Contract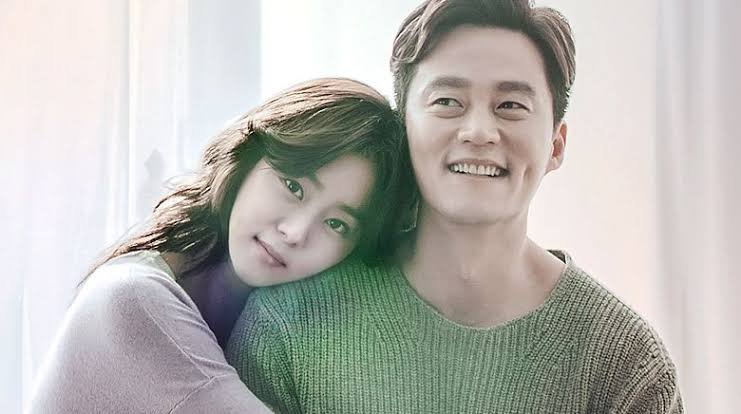 The story of "Marriage Contract" goes like this. Han Ji Hoon comes from a wealthy family and is the head of strategy at the restaurant called 'Promise'. In his life, he only gives value to money. However, Han Ji Hoon's life and attitude changes when he meets Kang Hye Soo and his mother gets ill. She is a single mother who works as a sous' chef in Han Ji Hoon's restaurant to support her 7-year-old daughter and pay her late husband's debt. Later, Kang Hye Soo is diagnosed with an inoperable brain tumor. Both Han Ji Hoon and Kang Hye Soo agree for contract marriage in which Hye Soo agrees to give her liver to Han Ji Hoon's mother and Han Ji Hoon agrees to take care of her daughter until she reaches adulthood.
Here is the drama cast and characters :-
Lee Seo Jin as Han Ji Hoon
Uee as Kang Hye Soo
Kim Yong Gun as Han Seong Gook
Park Jung Soo as Yoon Seon Yeong
Lee Hwi Hyang as Oh Mi Ran
Pyo Ye Jin as Hyun A Ra
---
9. Mary Stayed Out All Night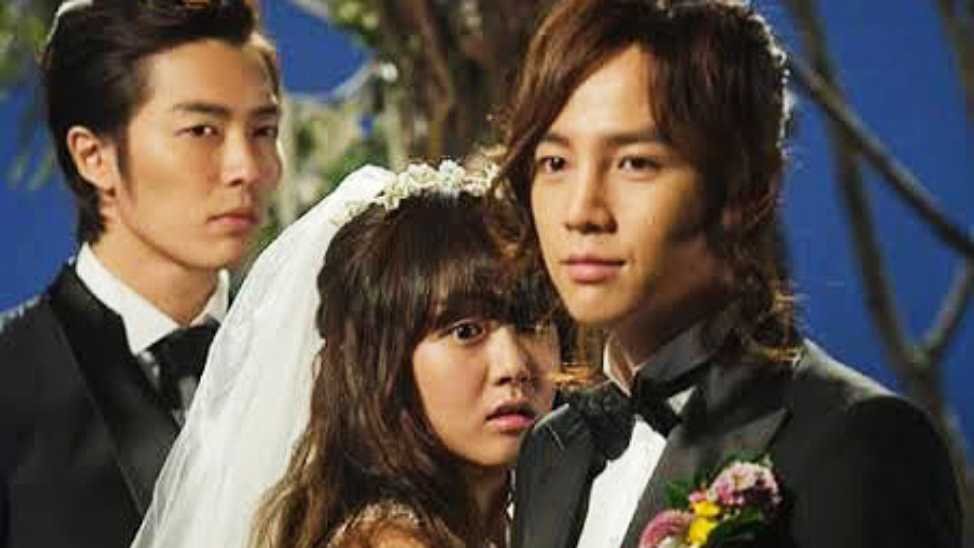 "Mary Stayed Out All Night" tells the story of a girl named Wi Mae Ri who loves her father very much. However, most of her life, she has spent running away from her father's debtors. She is a girl with no dating experience and she never attended college. One day, Mae Ri accidentally hits musician Kang Mu Gyul. However, later they become good friends. Mar Ri's father asks her to marry his friend's son Byun Jung In as this will help to pay off his debts. Mae Ri denies and lies that she is already married to Mu Gyul. Her father then proposes her to spend 100 days equally with Mu Gyul and Jung In and then decide whom to marry. Now, who will Mae Ri choose in the end?
Watch On: Viki, Amazon Prime
Here is the drama cast and characters :-
Moon Geun Young as Wi Mae Ri
Jang Keun Suk as Kang Mu Gyul
Kim Jae Wook as Byun Jung In
Kim Hyo Jin as Seo Joon
Park Sang Myun as Wi Dae Han
Yoon Yoo Sun as Lee Kang Hyun
---