From high school students fighting aliens to an old woman wishing to retake her medical exam again, only to find out her cheating husband later; these Kdrama troops are winning the hearts of many.
Here I have selected 9 such Buzzworthy trending Korean Dramas (Latest & Ongoing) till now in 2023 that everybody is watching and you should watch too!
---
1. The Real Has Come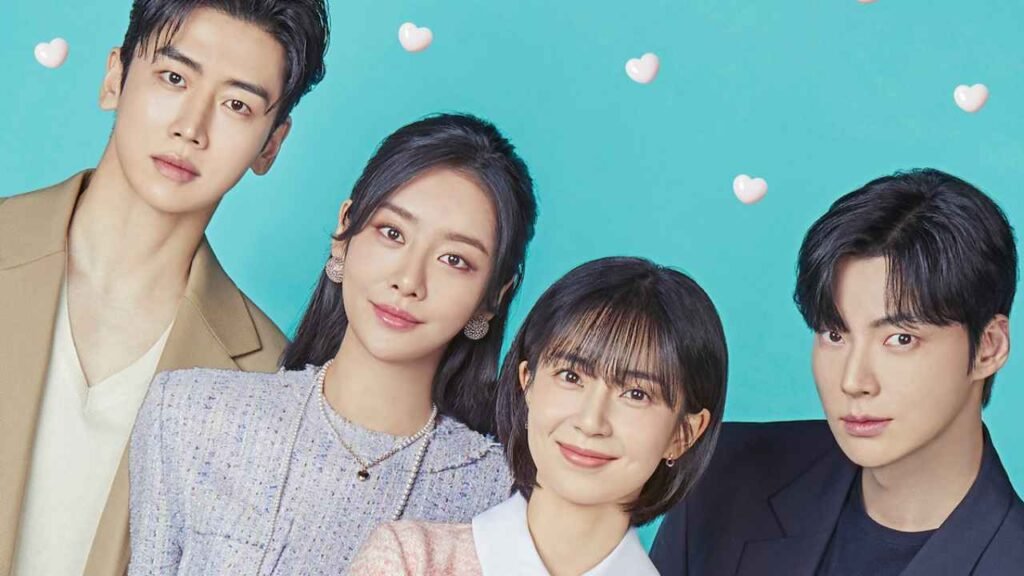 Synopsis: It tells the story of a very talented and charming language teacher, Oh Yeon Doo, who delivers her lectures online and has become popular like a celebrity. But her peaceful life shatters when she finds out that she is pregnant. Gong Tae Kyung, on the other hand, is a brilliant obstetrician and gynecologist whose area of expertise is infertility treatment. He comes from a well-reputed family and is content with his life as it is, with no plans to get married anytime soon. An incident causes both of them to fall into a fake relationship where Yeon Doo pretends to be Tae Kyung's wife. The situation becomes more complicated with the involvement of Tae Kyung's brash first love, who has a powerful personality, and Yeon Doo's boyfriend, Kim Joon Ha, who is an investment advisor.
Starring: Baek Jin Hee, Ahn Jae Hyun, Cha Joo Young and Jung Eui Jae
Watch On: Viki
Trailer:
Status: Ongoing
---
2. Duty After School
Synopsis: It tells the story of alien invasion on Earth and school students are trained to fight the alien invasion war. It is only 50 days left for students to give their university entrance exams that an announcement comes from the Presidentof South Korea which says that the students must go through military training in the school playground. They need to learn how to fight and shoot in their school uniform. This order has come due to weird eggs falling from the sky which hatch into violent insect-like creatures that attack humans. Platoon Leader Lee Choon Ho and Sergeant Kim Won Bin come to the high school to train these students. They are very strict with the students but, deep down they care a lot about them.
Starring: Shin Hyun Soo, Lee Soon Won, Im Se Mi
Watch On: Viki
Trailer:
Status: Completed
---
3. Dr. Cha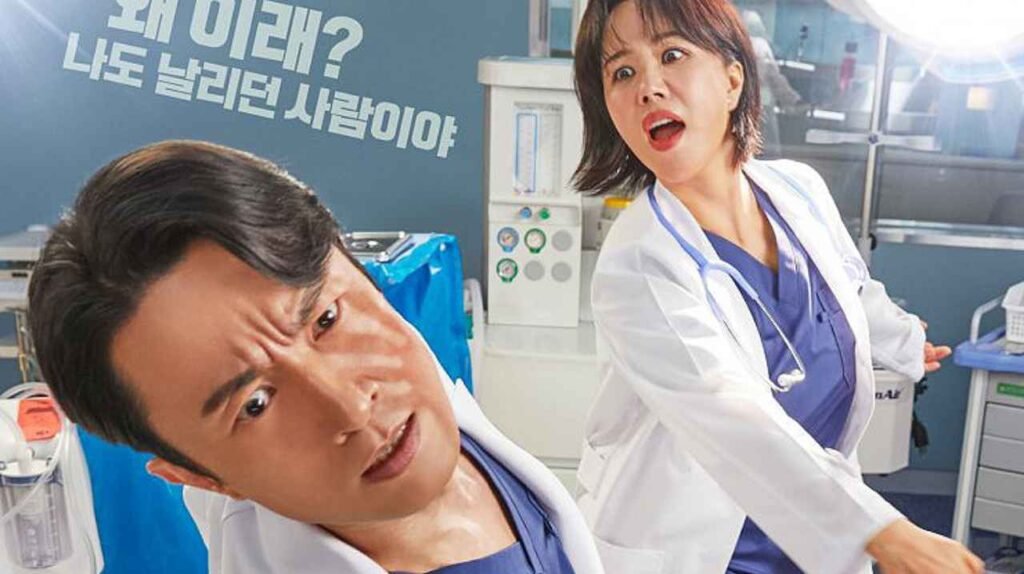 Synopsis: It tells the story of Seo In Ho and his wife who after 20 years of staying at home, wishes to retake her medical residency course. Seon In Ho is a chief medical surgeon at a medical university, where he maintains a strict and tough personality. After their marriage, his wife Cha Jung Sook left her doctor career. Now that she has decided to re-enter the medical field, what will she do when she learns about her cheating husband?
Starring: Uhm Jung Hwa, Kim Byung Chul, Myung Se Bin and Min Woo Hyuk
Watch On: Netflix
Trailer:
Status: Ongoing
---
4. True to Love
Synopsis: It tells the story of Yeon Bo Ra, a famous best selling novelist of romance and relationships. She is very famous by the name 'Deborah' and some of her sayings that she made as a dating coach are quite famous too. However, her own life is full of failed relationships and backstabbing. Her life changes as meets Lee Soo Hyeok. Lee Soo Hyuk is a publishing planner whose behaviour is unpredictable when it comes to women. His first encounter with Bo Ra didn't go well as he felt that she thought so highly of herself when talking about love; after all, love is a challenging thing for him. But as their lives get entangled with each other, many things change between them.
Starring: Yoo In Na, Yoon Hyun Min, Joo Sang Wook, Hwang Chan Sung and Park So Jin
Watch On: Amazon Prime Video
Trailer: Soon!
Status: Ongoing
---
5. Good Bad Mother
Synopsis: It tells the story of a mother and her bond with her son. Jin Young Soon is a single mother who was widowed at a young age. She owns a pig farm and is committed to give her son a good upbringing. Young Soon doesn't want her son to experience the same pennyless and powerless fate as hers. So, she has always been harsh with her son Choi Kang Ho. As a result, his son has grown well and has become a successful prosecutor. However, he has also become cold-hearted and aloof because, in his eyes his mother is a "bad mother" as she has always been strict with him. One day an accident causes Kang Ho to lose his memory and revert to being 7 years old. To bring back his memories, Young Soon decides to become a bad mother again. Lee Mi Joo is a nail artist. She is a childhood friend and ex-girlfriend of Kang Ho. The accident not only reunites the mother and son but also the ex-lovers.
Starring: Ra Mi Ran, Lee Do Hyun, Ahn Eun Jin and Yoo In Soo
Watch On: Netflix
Trailer:
Status: Ongoing
---
6. Dr. Romantic 3
Synopsis: This Korean drama story revolves around four protagonists: Teacher Kim, Cha Jae, Seo Woo Jin, and Park Min Guk. Teacher Kim is a triple-board certified surgeon, a genius in the medical field who used to work in one of the South Korea's premier hospitals, Geosan University Hospital. But he was compelled to leave the hospital and start afresh because of an incident. Now he works at a small hospital and is known as Kim Sa Bu.
Starring: Han Seok Kyu, Lee Sung Kyung, Ahn Hyo Seop and Kim Joo Heon
Watch On: Disney+ Hotstar
Trailer:
Status: Ongoing
---
7. Tale Of The Nine-Tailed 1938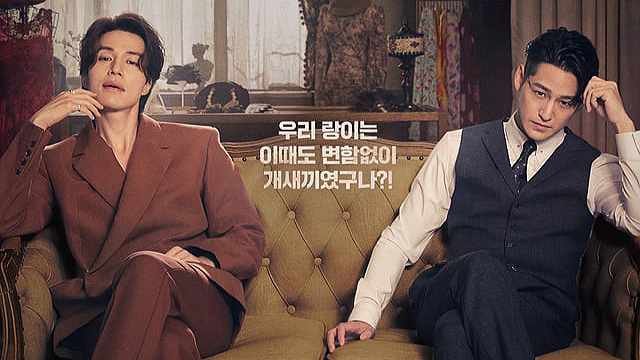 Synopsis: It is a time-traveling Korean drama about a nine-tailed fox who happens to face unexpected events when he gets dragged back to the period of 1938. The protector of Baekdudaegan, Lee Yeon is living happily with his first love, Nam Ji Ah. But he is unexpectedly summoned to the year 1938, where he meets his brother Lee Rang, with whom he shares a love-hate relationship. He fascinates Ryu Hong Joo when he meets her again. She's the owner of a high-class restaurant in Gyeongseong. Cheon Moo Young, Lee Yeon and Ryu Hong Joo had known each other for a long time but after an accident, Moo Young becomes hostile towards Lee Yeon. Now stuck in the past, Lee Yeon only wishes to go to the present and get back to his loved ones.
Starring: Lee Dong Wook, Kim So Yeon, Kim Bum and Ryu Kyung Soo
Watch On: Amazon Prime Video
Trailer:
Status: Ongoing
---
8. The Glory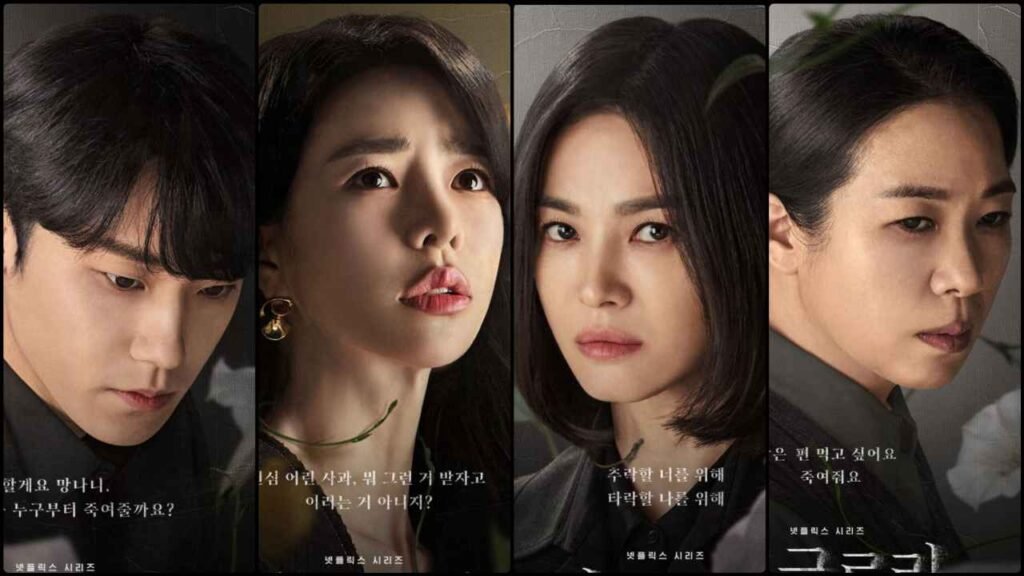 Synopsis: It tells the story of Moon Dong Eun who was once bullied horribly in her school. Park Yeon Jin and Jeon Jae Joon were one of the highschoolers who bullied her. Today, Moon Dong Eun becomes an elementary school homeroom teacher, but she has never forgotten her tormenting past. In fact, she was planning revenge on her bullies all the way. To which she decides to take on her bully's kids and also on those who watched her being bullied. Ju Yeo Jung is a mysterious character. On the outside, no one can tell he is hiding a mysterious secret inside. Kang Hyeon Nam is a domestic violence victim. She wants to protect her children from Moon Dong Eun, so she makes a proposal with her. Ha Do Young is Park Yeon Jin's husband and the CEO of a major construction company. He also becomes a victim of Moon Dong Eun's revenge.
Starring: Song Hye Kyo, Lee Do Hyun, Im Ji Yeon, Yeom Hye Ran, Park Sung Hoon and Jung Sung Il
Watch On: Netflix
Trailer:
Status: Completed
---
9. Black Knight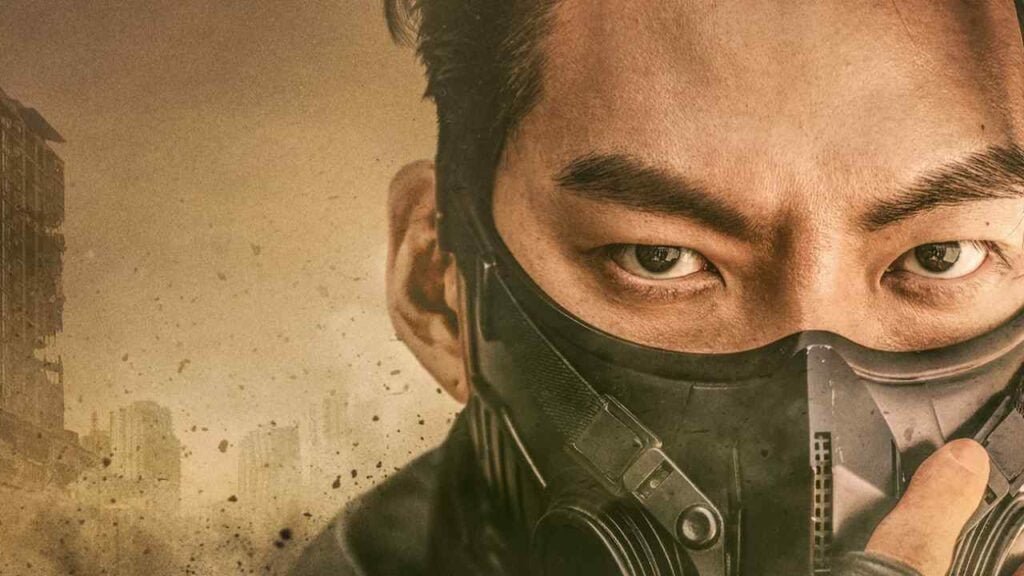 Synopsis: It tells the story of an imaginative, unpleasant Korea that exists in 2071. South Korea is unpleasant due to the pollution, which is at its worst now. Only 1% of the human population is alive in 2071. It is so worst that people cannot even step out of their homes without a gas mask. As a result, everything including food is delivered to people. And the delivery men are popularly known as 'knights' as they deliver food in adverse situations and also protects them from thieves. Sa Wol is a refugee boy who wishes to become a delivery knight. The famous delivery Knight 5-8 is his role model. Knight 5-8 is almost like a warrior of today who has excellent fighting skill. Seol Ah is a major of the military intelligence and is the guardian of refugee boy Sa Wol. Meanwhile, Ryu Seok is the only son of Chun Myung Group chairman Ryu Hae Jin. He goes against Knight 5-8 to prove himself.
Starring: Kim Woo Bin, Song Seung Heon, Kang Yoo Seok and Esom
Watch On: Netflix
Trailer:
Status: Completed
---
So, here is your list that you wanted! I suggest watch them all. They will give you an amazing experience.