"King The Land" is currently the best ongoing Korean drama, and also Lee Junho and Yoona are the most buzz worthy Korean celebrities right now.
But, did you know that the two started their career as idols; with Yoona from K-pop Group "Girls' Generation" while Lee Junho is from K-pop Group 2PM. Both successfully started their acting career a long time ago and have been loved by many. So it's an icing on the cake for us fans to see them together in a single romantic show. Both are very talented in their acting and are winning the hearts of many.
Before "King the Land" airs its final episode here I'm introducing you to some of Lee Junho and Yoona's breathtaking best Korean dramas over their career which you'd surely enjoy. So let's see the:
9 Breathtaking Kdramas Starring Lee Junho & Yoona That Are So Binge-Worthy
---
1. Big Mouth (2022)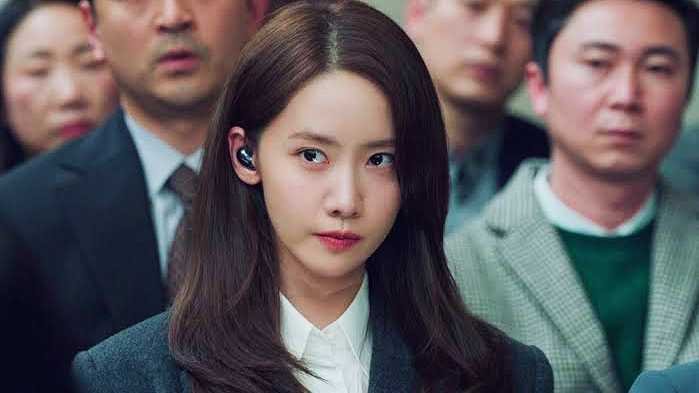 "Big Mouth" Korean drama tells the story of a third – rate lawyer, Park Chang Ho whose win percentage is only 10%. Still, he always talks great about himself. Due to this habit, he is popularly known as 'Big Mouth'. One day, his nickname 'Big Mouth' gets confused with the name of a genius conman, 'Big Mouse'. As a result, Park Chang Ho gets associated with a murder case related to him. Now he is forced to go deep into the crime case and expose the bad deeds of powerful, greedy people to protect his family. Park Chang Ho's wife, Go Mi Ho who is a nurse, loves her husband very much and is always ready to help to support him. She even helped Park Chang Ho to become a lawyer. As soon as she hears that her husband is being associated with a conman, she decides to clear his name herself.
Watch On: Disney+Hotstar
Here is the drama cast and characters :-
Lee Jong Suk as Park Chang Ho
Im Yoon Ah as Go Mi Ho
Kim Joo Heon as Choi Do Ha (Gucheon mayor)
Ok Ja Yeon as Hyun Joo Hee (Do Ha's wife and Hospital director)
Yang Kyung Won as Gong Ji Hoon
Oh Eui Shik as Kim Soon Tae
Kim Jung Hyun as Jung Chae Bong
Lee Yoo Joon as Han Jae Ho
---
2. Wok of Love (2018)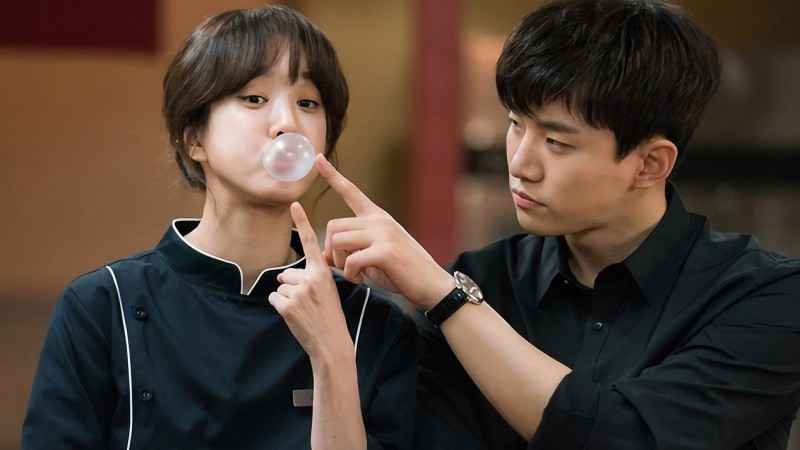 "Wok of Love" tells a captivating love story set in a small Chinese restaurant called Hungry Wok. Doo Chil Sung who used to be a gangster, now runs the restaurant to give his former gang members a fresh start. Seo Poong is a talented chef whose life takes a dramatic turn when his fiancée cheats on him with the hotel CEO and he becomes the target of false accusations. Determined to seek revenge and start anew, Poong leaves his job and takes over the struggling Hungry Wok across the street. Meanwhile, Dan Sae Woo, a once-wealthy heiress, faces a sudden downfall when her father gets arrested, leading to the cancellation of her engagement. Left with nothing, she meets Chil Sung, who instantly falls for her and offers her a job at the revived Chinese restaurant.
Here is the drama cast and characters:–
Junho as Seo Poong
Jang Hyuk as Doo Chil Seong
Jung Ryeo Won as Dan Sae Woo
Lee Mi Sook as Jin Jung Hye
Park Ji Young as Chae Seol Ja
Tae Hang Ho as Im Geok Jung
Jo Jae Yun as Oh Maeng Dal
---
3. The Red Sleeve Cuff (2021)
"The Red Sleeve Cuff" Korean drama story goes like this. In the 1700s, crown prince Yi San's father dies a cruel death. Yi San's grandfather is the current King, who is behind the death of his father. He is cruel and dies in the future. Now Yi San becomes the King. He decides to be a good King who wants to change the laws for good. But his father's death always haunts and scares him. One day, he meets court lady Sung Deok Im and falls in love with her. Yi San truly loves Sung Deok Im and asks her to become his official concubine. At first, Sung Deok Im rejects the offer. She wants to avoid sacrificing her freedom, but later she understands and decides to become one so that she can protect the King.
Watch On: Viki
Here is the drama cast and characters :-
Lee Jun Ho as Lee San, later King Jeongjo
Lee Se Young as Sung Duk Im, later Royal Noble Consort Ui
Kang Hoon as Hong Duk Ro / Hong Kook Young
Lee Duk Hwa as King Yeongjo
Jang Hee Jin as Queen Jeongsun
Kang Mal Geum as Hong Hye Bin and more
---
4. K2 (2016)
"The K2" tells the story of a mercenary soldier, Kim Je Ha. He was on a mission in Iraq. There he gets framed for the murder of his girlfriend, who is also a civilian. So, he runs away and becomes a fugitive. After a while, he returns to South Korea and there he gets offered to work as the bodyguard of Choi Yoo Jin. She is an illegitimate daughter of Se Joon, a man who is running for president. Both develops feelings for each other. Meanwhile, Je Ha also plans his revenge on the one who killed his civilian girlfriend.
Here is the drama cast and characters :-
Ji Chang Wook as Kim Je Ha
Im Yoon Ah as Go An Na
Song Yoon Ah as Choi Yoo Jin
Jo Sung Ha as Jang Se Joon
Shin Dong Mi as Kim Dong Mi
Kim Gab Soo as Park Kwan Soo
Lee Jung Jin as Choi Sung Won
Lee Jae Woo as Lee Sung Kyu / "K1"
---
5. Just Between Lovers (2017)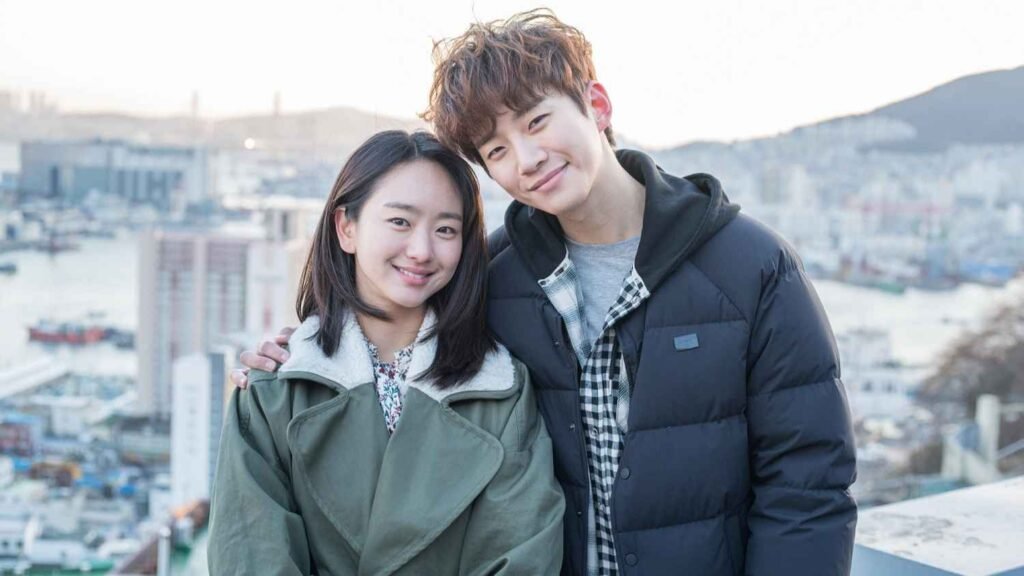 "Just Between Lovers" follows the story of three individuals who are the survivors of a building collapse, comes together and heal each other's past and trauma. Ha Moon Soo lost her younger sister in the building collapse. She still gets nightmares due to that accident. Lee Kang Doo lost his father in the same accident and also broke his leg. Although he wanted to become a soccer player, but now he just waste his days. These two and others cross path as a new construction project is due at the accident site. Remembering that time, each begins to heal their wounds while sharing their traumatic past related to the accident.
Watch On: Disney+ Hotstar, Netflix, WeTV, Viki
Here is the drama cast and characters:-
Lee Jun Ho as Lee Kang Doo
Won Jin Ah as Ha Moon Soo
Lee Ki Woo as Seo Joo Won
Kang Han Na as Jung Yoo Jin
Kim Hye Joon as Lee Jae Young
Yoon Se Ah as Ma Ri
Park Gyu Young as So Mi
Kim Min Gue as Jin Young
---
6. Prime Minister And I (2013)
"Prime Minister and I" tells the fictional story of the Korea's youngest ever prime minister, Kwon Yul. He is 42 years old who has a good reputation in the country. However, in real he struggles to raise his 3 children alone, when he doesn't know anything about parenting. His wife died in a car accident 7 years ago. His life takes a turn when he meets a passionate reporter, Nam Da Jung. She is a Scandal News writer who supports her sick father. She follows prime minister Kwon Yul to find a flaw in him. However, they end up in a contract marriage and also fall in love with each other.
Watch On: Viki, Amazon Prime
Here is the drama cast and characters:-
Im Yoon Ah as Nam Da Jung
Lee Beom Soo as Kwon Yul
Yoon Shi Yoon as Kang In Ho
Chae Jung An as Seo Hye Joo
Ryu Jin as Park Joon Ki
---
7. Love Rain (2012)
"Love Rain" tells the story of love of two generations. It's the time in the 70s when two college students Suh In Ha and Kim Yoon Hee falls in love with each other. But somehow, they can not express to each other. Later both ends up living their life without confessing. Now, it's present day, a boy called Suh Joon meets Ha Na and falls in love. Suh Joon is Suh In Ha's son, while Ha Na is Kim Yoon Hee's daughter. They both are completely opposite in personality from their parents, and they also start dating each other. The trouble comes when Suh In Na and Kim Yoon Hee confesses their feelings and decides to get married, unaware that their parents who loved each other in the past have finally expressed their feelings for each other. Now, will Suh Joon and Ha Na sacrifice their love for their parents?
Watch On:- Viki and Amazon Prime
Here is the drama cast and characters :-
Jang Geun Suk as Seo In Ha [1970s] / Seo Jun
Im Yoon Ah as Kim Yoon Hee [1970s] / Jung Ha Na
Kim Shi Hoo as Lee Dong Wook [1970s] / Sun Ho
Lee Mi Sook as Kim Yoon Hee [2012]
Kwon In Ha as Lee Dong Wook [2012]
Seo In Guk as Kim Chang Mo [1970s] / Jo Won Suk
Kim Young Kwang as Han Tae Sung
---
8. You Are My Destiny (2008)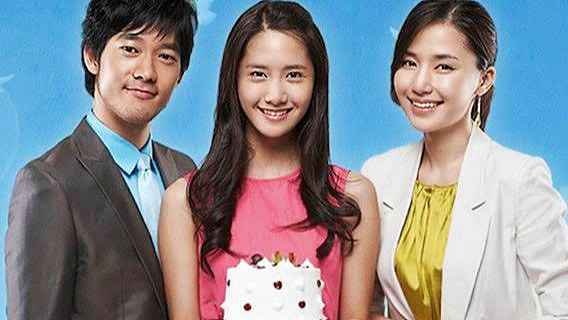 "You Are My Destiny" tells the story of an orphan girl, Jang Sae Byeok who is highly positive in her life. One day, she gets into an accident and loses her eyesight. Soon she gets the eye cornea donated from a girl of the same age as hers. The donor actually died in a car accident. She decides to thank the girl's family, who are unaware of their daughter's death. Gradually, the girl's family accepts Sae Byeok as their own daughter. She also gets involved with Kim's extended family and the son of a big interior design company, Lohas, in Korea. Well! This is a 100+ episode drama but a very popular one of its time. Moreover, "You Are My Destiny" is Yoona's first Korean drama with lead role.
Watch On: YouTube
Here is the drama cast and characters:-
Lim Yoona as Jang Sae Byeok
Kong Hyun Joo as Kim Su Bin
Park Jae Jung as Kang Ho Se
Jang Yong as Kim Dae Jin
Jeong Ae Ri as Oh Yeong Suk
Sa Mi Ja as Son Pung Keum
Lee Pil Mo as Kim Tae Young
Lee Jee Hoon as Kim Tae Pung
Kim Hyo Seo as Kim Na Young
---
9. Good Manager (2017)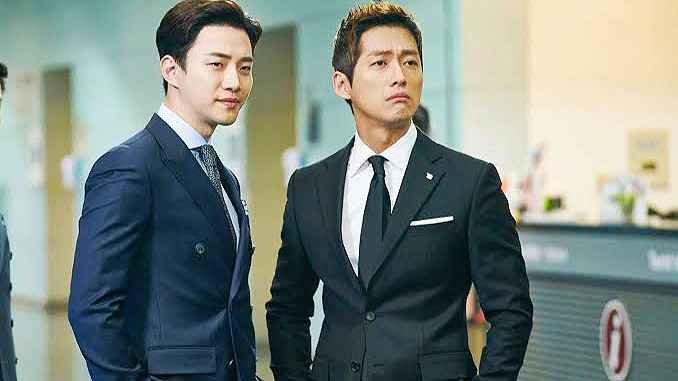 "Good Manager" tell the story of Kim Sung Ryong, a skilled accountant with a rather shady past, having once worked for dangerous gangsters. He lands a job at TQ Group. His plan: embezzle money from the corrupt conglomerate. There he encounters Yoon Ha Kyung, a brilliant accountant; Seo Yul, a financial prodigy; and Hong Ga Eun, an enthusiastic intern. As Sung Ryong delves deeper into the office politics for his mission, he uncovers deeper malpractices threatening the company's collapse. His perspective changes, and he decides to fight corporate corruption, enlisting the help of his allies. Together, they take a stand, risking everything for justice.
Here is the drama cast and characters :-
Namkoong Min as Kim Sung Ryong
Nam Sang Mi as Yoon Ha Kyung
Lee Jun Ho as Seo Yool
Jung Hye Sung as Hong Ga Eun
Ryu Hye Rin as Bing Hee Jin
Kim Won Hae as Choon Nam Ho
Kim Seon Ho as Sun Sang Tae
---