Overview: "Black Knight" Kdrama (also known as "Delivery Driver") is a Netflix original drama series that released on May 12, 2023. It will tell the story of future times where the world has been polluted by toxic air and people can't leave their homes to stay alive and depend on deliveries of food and necessities. "Black Knight" stars Kim Woo Bin, Song Seung Heon, Kang Yoo Seok and Esom in the main cast. It is available to watch online on streaming platform Netflix.
Table of Contents
Synopsis
Genre
Cast
Air Time & Schedule
Episodes & Ratings
Still Cuts
Notes & Facts
Where To Watch Online?
Trailers & Clips
Synopsis
"Black Knight" Korean drama tells the story of an imaginative, unpleasant Korea that exists in 2071.
South Korea is unpleasant due to the pollution, which is at its worst now. Only 1% of the human population is alive in 2071. It is so worst that people cannot even step out of their homes without a gas mask. As a result, everything including food is delivered to people. And the delivery men are popularly known as 'knights' as they deliver food in adverse situations and also protects them from thieves.
Sa Wol is a refugee boy who wishes to become a delivery knight. The famous delivery Knight 5-8 is his role model. Knight 5-8 is almost like a warrior of today who has excellent fighting skill. Seol Ah is a major of the military intelligence and is the guardian of refugee boy Sa Wol.
Meanwhile, Ryu Seok is the only son of Chun Myung Group chairman Ryu Hae Jin. He goes against Knight 5-8 to prove himself.
Genre
Sci-fi, Action, Adventure
Main Cast & Characters
Kim Woo Bin as 5-8
Song Seung Heon as Ryu Seok
Kang Yoo Seok as Sa Wol
Esom as Seol Ah
Supporting Cast
Kim Eui Sung as Grandpa
Roh Yoon Seo as Jung Seul-Ah
Jin Kyung as Madam President
Lee Sung Wook as Director Oh
Nam Kyung Eup as Chairman Ryu
Im Sung Jae as Sergeant Lee
Kim Ki Bang as informant
Bae Yoo Ram as 5-7
Park Jun Hyuk as winner 1
Koo See Yeon as refugee district labor market pregnant woman (ep.1)
Ok Ye Rin refugee district labor market kid (ep.1)
Lee Yi Dam as 4-1
Cho Ji An
Lee Joo Seung
Yoo In Hyuk
Jang Mi Kwan
Lee Soon Won
Air Time & Schedule
All episodes releasing on Friday.
Episodes & Ratings
Korean drama "Black Knight" will have a total of 6 episodes.
Still Cuts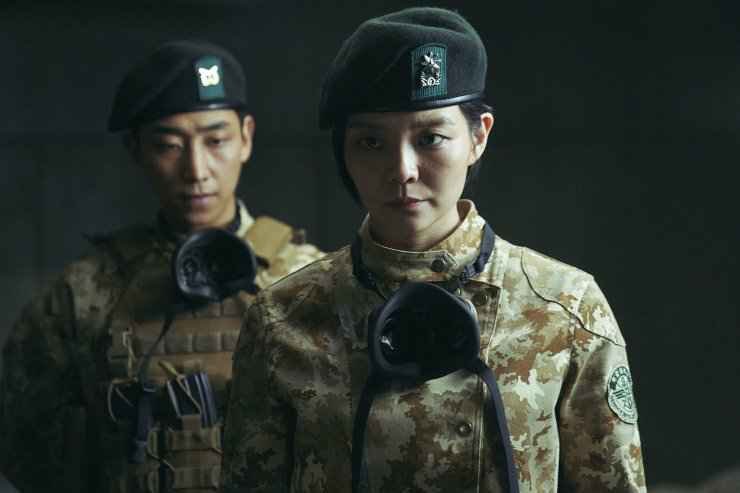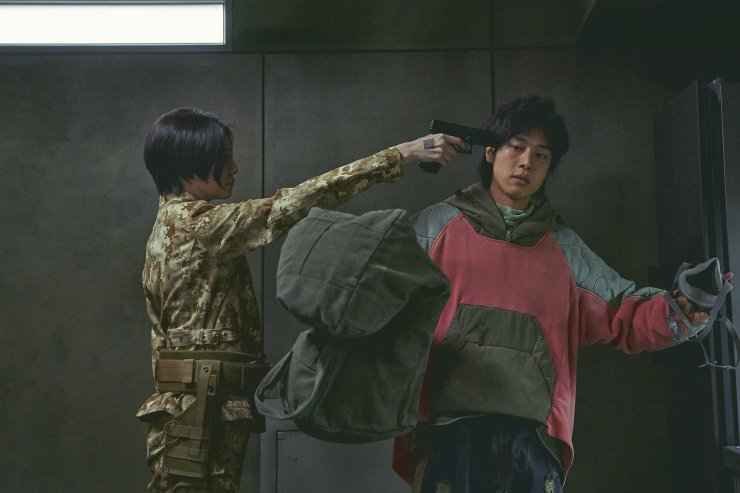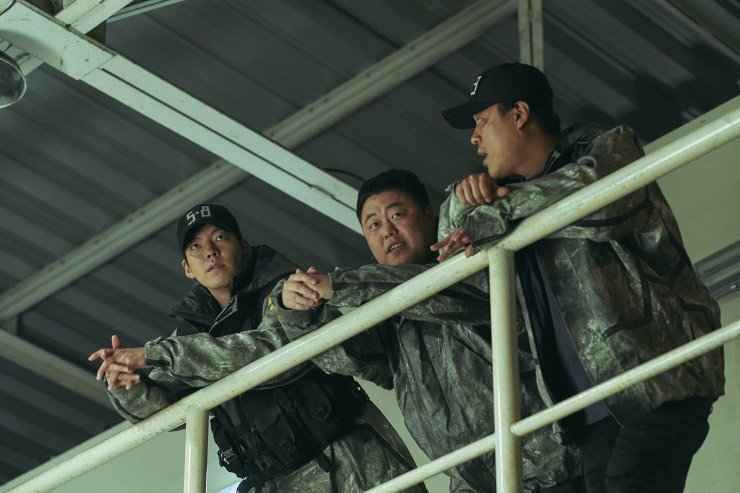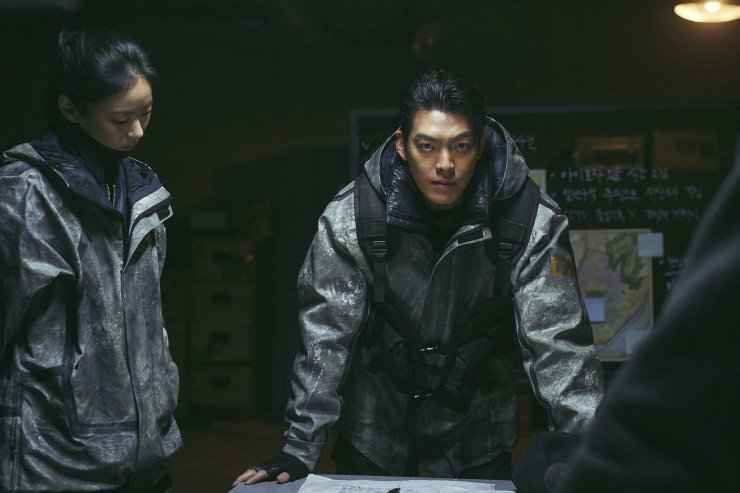 Notes & Facts
Kim Woo Bin earlier starred in Korean drama "Our Blues" (2022).
Song Seung Heon earlier starred in Korean drama "Voice Season 4: Judgment Hour" (2021).
Kang Yoo Seok earlier starred in Korean  drama "Payback: Money and Power" (2023).
Esom earlier starred in Korean drama "Taxi Driver 1" (2021).
"Black Knight" is based on an award-winning webtoon "Taekbaegisa" by Lee Yoon Kyun.
Director: Cho Ui Seok
Scriptwriter: Cho Ui Seok, Lee Yoon Kyun
Where To Watch Online?
You can watch "Black Knight" online only Netflix here.
Trailers & Clips
Episodes 1 short clip
---
*Drama is subject to regional availability.