Korean Dramas are not only entertaining but they also tells a lot about life. Some of them holds a really strong message and some gives you a good life lesson to which many of us can relate to. Also some of them can be truly motivating and inspiring for us.
Korean dramas have a very beautiful way to tell us to always be happy and fighting! in life. Following are such 6 kdramas that have almost been life changing for me. There strong messages left an impression on me. So you must check out the following list.
---
1. My Introverted Boss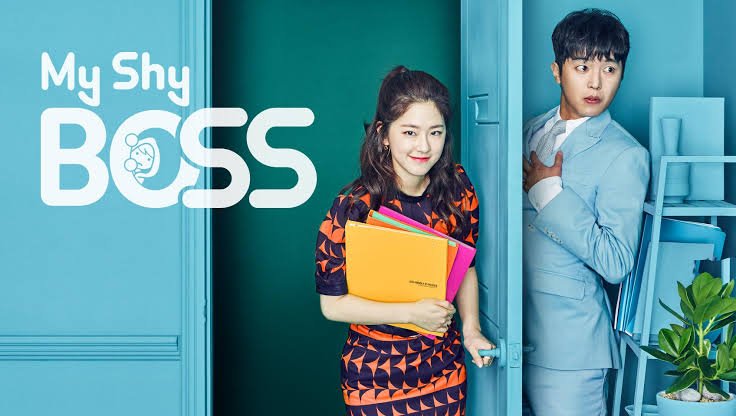 Synopsis- "My Introverted Boss" told a romance story between an introverted boss and his extroverted employee. Chae Ro Woon (Park Hye Soo) is an energetic and hard working woman who just started working at a new company called "Silent Monster". There she tries to find out about her mysterious boss Eun Hwan Ki (Yeon Woo Jin) who is also the CEO of the company.
Eun Hwan Ki is of shy personality and always covers himself with a hood in front of people and never allows anyone to get close to him. This attitude made him a mysterious and cold CEO in front of everybody.
The message that this drama gives is to use your weakness as your strength. Chae Ro Woon helps her shy boss with many difficulties and helps him to overcome his introversion. The drama also has some other characters who have their own kind of weaknesses.
In some episodes the drama especially highlights their weaknesses and show how the characters learn to overcome it. It also highlight the fact that no one is perfect and we all have one or two weak points in us. But that should not stop us from achieving our goals and actually use them as our strengths.
---
2. Age Of Youth (Hello my twenties) 1 & 2
Synopsis- "Age of Youth" tells a slice-of-life story centered around 5 girls who are in their twenties and live in a shared house 'Belle Epoque'. The drama depicts the real life struggles every girl go in their twenties including , relationships, parents generation gap, friendship, job and many more.
This drama is particularly a comforting one to watch if you are in your twenties. This drama literally hugs you. It relates to your life and tells that every problem then and now are just the part of your life and everyone goes through it. Life is sometimes happy and sometimes sad.
The drama will inspire you to enjoy your life no matter what. As friends are always the ones who understands you the most and are ready to help you. The second part of the drama has a one new character and it covers even deeper aspects of life in our twenties.
---
3. Fight My Way
Synopsis :- "Fight For My Way" told everyday life story of 4 young people who are almost in their 30's. Right now they have small jobs but they aim for their big dreams despite their age and qualifications. Ko Dong Man (Park Seo Joon) and Choi Ae Ra (Kim Ji-won) who are long time friends finds themselves falling for each other.
This drama gives the message that it is never too late to pursue your dreams, age is just a number. No matter how much struggling your life is or how much it feels impossible to achieve your dreams the drama inspires you to still go towards your passion in life. We all learn new things at every point of our lives.
---
4. Laughter in Waikiki 1 & 2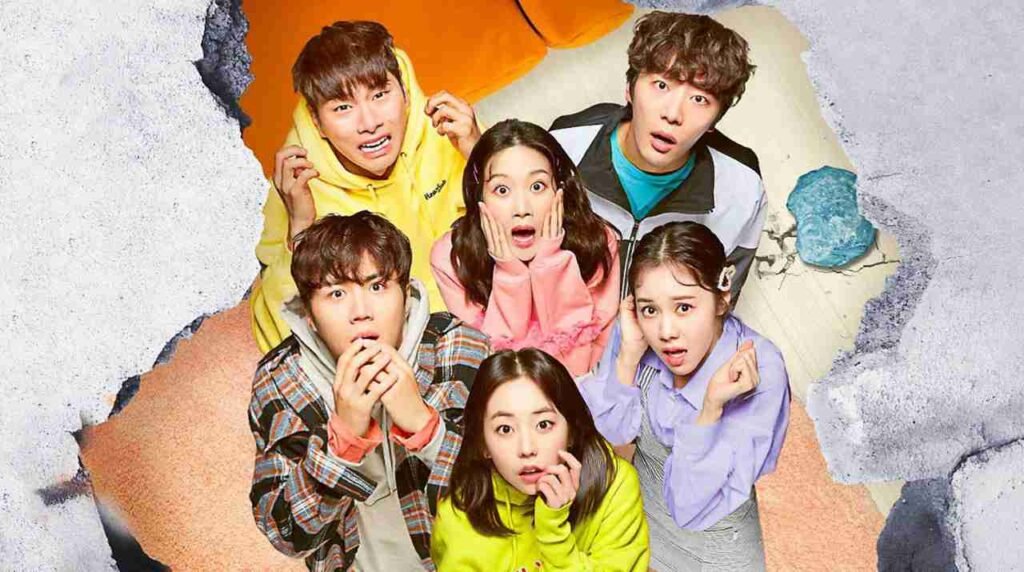 Synopsis :- The story revolves around 6 individuals who run a guesthouse together and also have their own jobs. Their guest house is almost failing and a single mother and her baby is ready to make their life even more complicated.
What to say about this drama, beside giving a strong message about friendship and to have a strong believe in your dreams, the drama is full of comedy. What more do we need, learning about life in a fun way. The drama motivates you to take most of the problems lightly and we are not alone in it. Everybody faces the same issues in their lives and why not face them with a laugh.
---
5. Dream High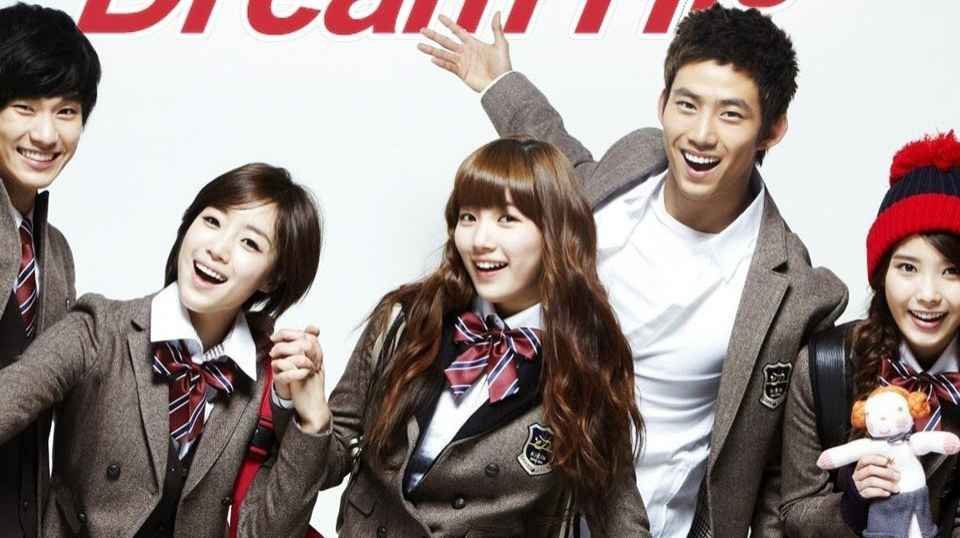 Synopsis :- The drama told the story of 6 high school students each having their own personalities and struggles. They dream to become Kpop idols and take the admission in Kirin High School, a school that helps students to become Kpop idols. But all of them are put under poor sections and teachers. However they learn throughout very well and improve their skills. They overcome their weaknesses despite their circumstances.
The drama tells that no matter where you belong to, whosoever you are, nothing should stop you from achieving your dreams. You need to stay down to earth and success is only to the one who passes all the hurdles and never quits. This drama is sure to inspire you in this sense, also the inspiring music and songs of the drama are an icing on the cake.
---
6. Because This Is My First Life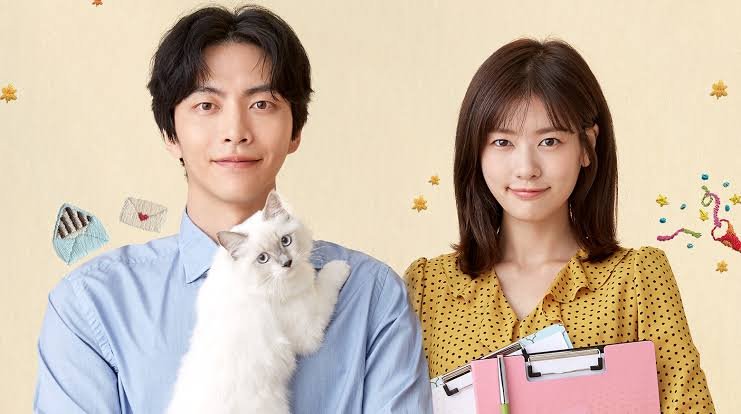 Synopsis :- The story revolves around Nam Se-hee (Lee Min Ki) and Yoon Ji-ho (Jung So Min). Nam Se Hee needs a good housemate and Yoon Ji Ho needs a home in Seoul so that she can pursue her dream of becoming a writer. Both decides to live together.
This drama is one of a kind that relates to the youth of today. The drama starts by comparing how earlier it was easier for people to get job, get a house and settle down in life. But nowadays it is really difficult to have all these things so quickly and they almost feels like a luxury.
The drama talks about all the experiences related to the (above mentioned) a person goes through for the first time in life. It shows its viewers the importance of patience. And also caring and understanding each other could really help you achieve these things in life. And not to worry if life gets difficult as we all come across to our first times and first times are always difficult.
---
So these were the "6 Inspiring Korean Dramas To Watch With Strong Messages About Life". These dramas will literally hug you as they relate a lot. I learned amazing life lessons and inspired myself along the way while watching these Korean dramas, I hope you do too. Do let me know in comment. I'll be waiting!
---
Anneyeong ❤️