Sometimes you just need a change of genre and gender bender, role reversal or say body swap Korean dramas are something that you should give a try for a whole lot of new experience.
Trust me these kind of dramas are full of comedy and oozing romance. You'll laugh and feel the love while watching the series.
There are some perfect Kdramas in this so romantic gender role swap list that you should watch right now.
Here you can even find some new drama recommendations as well. Whether it's a boy dressed as a girl or a girl pretending to be a boy and fooling around some high school boys. And whether it is a complete gender swap or a girl from historical times trying to break the norms by disguising herself as a boy. Everything is included in this list, so you must check out.
---
1. Coffee Prince
Leading lady is Yoon Eun Hye starring along with Gong Yoo.
Go Eun Chan (Yoon Eun Hye) belongs to a poor family. She supports her family by doing various part time jobs. Her appearance is almost like a boy. Choi Han Kyul belongs to a rich family.
His grandmother wants him to marry and settle down soon. So she arranges blind dates for him. Mistook Go Eun Chan as a boy Choi Han Kyul asks her to be his gay lover, so that he can confuse his blind dates. Not knowing Eun Chan is a girl he develops feelings for her later.
---
2. Empress Ki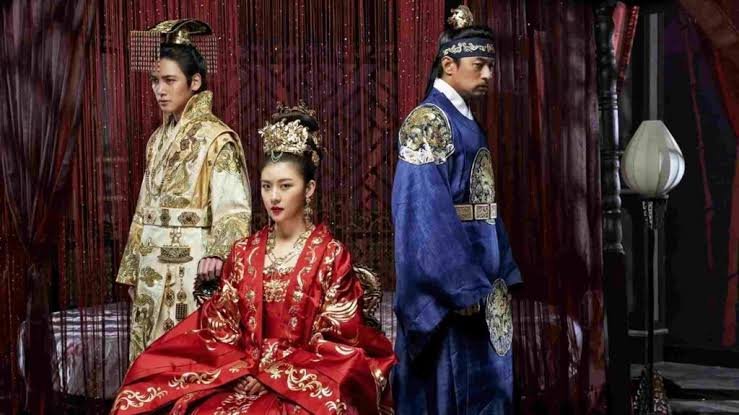 Leading lady is Ha Ji Won starring along with Ji Chang Wook.
It told the story of a warrior girl Ki Seungnyang (Ha Ji Won). She was born in a family with low status in Korea. Later, despite her circumstances she manages to become the empress of the Yuan dynasty after she married the emperor Hui Zhong / Ta Hwan. Ki Seungnyang was taken there as a servant.
---
3. Nail Shop Paris
Leading lady is Park Gyu Ri starring along with Jun Ji Hoo, Song Jae Rim and Cheon Dung.
Hong Yeo Joo (Park Gyu Ri), a writer of the famous internet novel decides to dress as a boy. She does this so that she can write a unique story for her next novel. Now she gets a new job at a famous nail shop Paris disguised as a boy. The shop is full of flower boys nail artists.
---
4. K-POP – The Ultimate Audition
Leading lady is Ko Eun Ah starring along with Park Yoo Hwan and Lee Si Kang.
It tells the story of tomboy girl Ji Seung Yeon (Ko Eun Ah) who dreams of becoming a K-pop artist. She gets an opportunity after M2 Junior a popular boy band holds the audition. M2 Junior just need one new member for their group although their fans were against it. Dressing as a boy she participates.
---
5. Secret Garden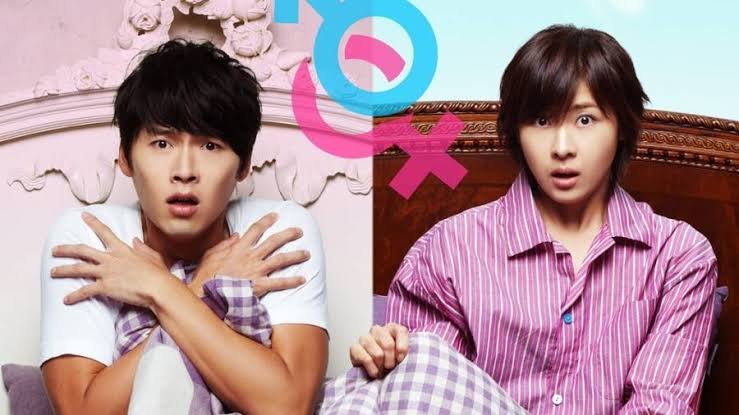 Leading gender swap roles are performed by Hyun Bin and Ha Ji Won starring along with Yoon Sang Hyun and Kim Sa Rang.
It tells the story of near to perfect but eccentric CEO Kim Joo Won (Hyun Bin) and stunt-woman Gil Ra Im (Ha Ji Won). Joo Won confuses Ji Won as actress in his first meeting. Even though they didn't make a good first impression Joo Won gets attracted to Ra Im. One day something leads them to switch bodies with each other.
---
You May Like : 15 Best Korean Dramas In The First Half Of 2020
---
6. Sungkyunkwan Scandal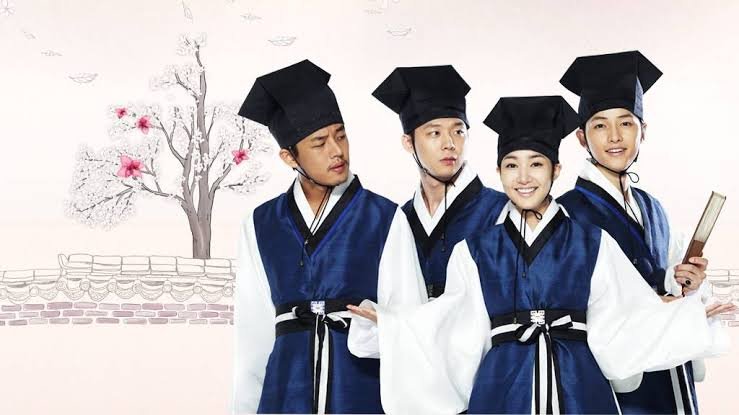 Leading Lady is Park Min Young along with Park Yoo Chun and Song Joong Ki.
Kim Yun Hee (Park Min Young) is the only supporter of her family after her father passed away. She is an intelligent woman and also good in studies. One day Kim Yun Hee participates in the national exam meant for her brother by disguising herself as a boy. She passes and now studies at Sungkyunkwan University living as a boy.
---
7. To The Beautiful You
Leading lady is Sulli starring along with Choi Min Ho and Lee Hyun Woo.
Goo Jae Hee (Sulli) disguises herself as a boy and enters a boy's sports school. She does this to meet her crush and also an inspiration, athlete Tae Joon. They both become roommates and Goo Jae Hee encourages Tae Joon to start high jump again. They end up liking each other.
---
8. Scholar Who Walks The Night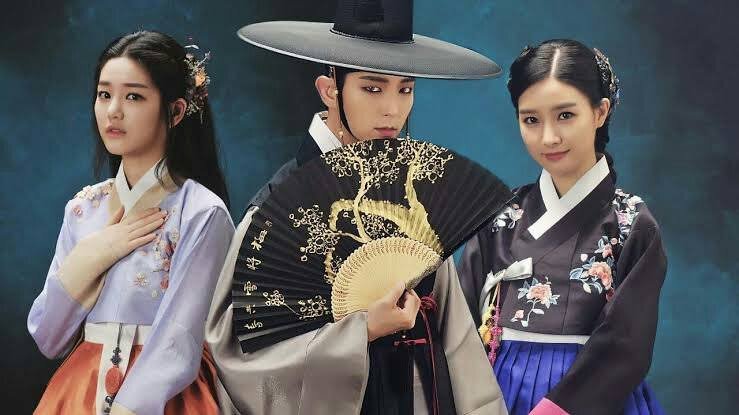 Leading lady is Lee Yoo Bi starring along with Lee Joon Gi.
Based in Joseon era, Jo Yang Sun (Lee Yoo Bi) belongs to a noble family. Her family lost everything after her father was framed for treason. So she dresses as a man and start selling books. One day she meets a scholar walking at night who is actually a vampire.
---
9. Ma Boy
Leading boy dressed as a girl is Kim Sun Woong starring along with Kim So Hyun and Min Hoo.
A web drama about a girl Jang Geu Rim (Kim So Hyun) who takes admission in elite musical high school, so that she could get close to her favourite Kpop artist Tae Joon. Her new roommate is Irene (Kim Sun Woong) who is a popular girl in school. But later she finds out that she is actually a boy.
---
10. Splendid Politics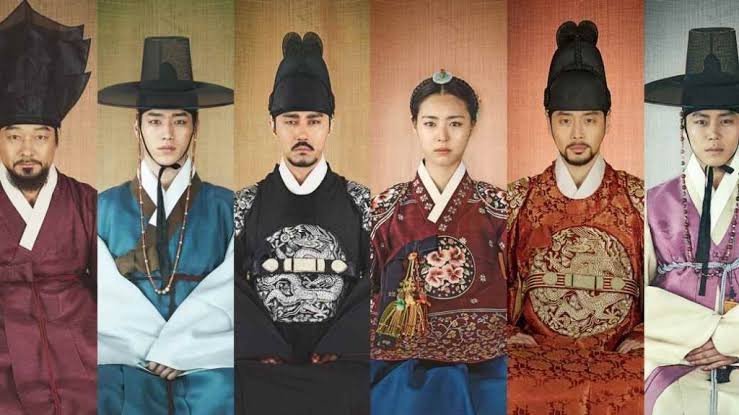 Leading lady is Lee Yun Hee starring along with Cha Seung Won, Kim Jae Won and Seo Kang Joon.
Prince Gwanghae, son of a concubine illegally becomes the King and kills the legitimate son and bans his half sister Princess Jeongmyeong from the palace. Princess Jeongmyeong (Lee Yun Hee) then decides to take revenge and lives as a commoner disguised as a man.
---
You May Like : First Kdrama Of Your Favorite Korean Actor You Might Not Know (Part 1)
---
11. You're Beautiful
Leading lady is Park Shin Hye starring along with Jang Keun Suk, Jung Yong Hwa and Lee Hong Gi.
A new group member Mi Nam was just added to the boy band A.N.JELL. But he needs to go to the States to repair a botched eye job. For the time being their agent decides to put Mi Nam's twin sister Go Mi Nyeo (Park Shin Hye) disguised as a boy in place of him.
---
12. Gu Family Book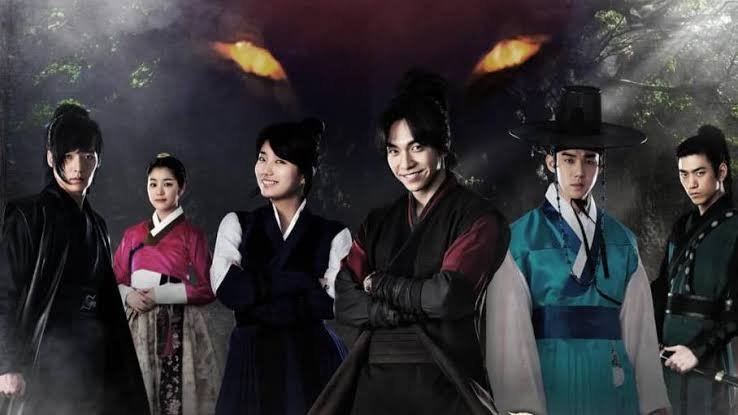 Leading lady is Bae Suzy starring along with Lee Seung Gi.
It tells the story of half human and half gumiho Choi Kang Chi (Lee Seung Gi). He tries to live his life as a human. Meanwhile he meets martial arts instructor Dam Yeo Wool (Bae Suzy). Choi Kang Chi once saved Yeo Wool when she was young. Despite her fate, Yeo Wool decides to stay with Choi Kang Chi to help him.
---
13. The Painter of the Wind
Leading lady is Moon Geun Young along with Park Shin Yang, Bae Soo Bin and Ryu Seung Ryong.
In order to catch her father's murderer Shin Yoon Bok (Moon Geun Young) disguise herself as a boy. Meanwhile, she also meets Kim Hong Do, who teaches her how to paint. They develop a good relationship and she becomes a great painter one day.
---
14. Love In The Moonlight
Leading lady is Kim Yoo Jung starring along with Park Bo Gum, Jung Jin Young, Kwak Dong Yeon and Chae Soo Bin.
Disguised herself as a man Hong Ra On (Kim Yoo Jung) gives dating advice to men and often helps them in their relationships. One day a love letter she wrote for one of her client is discovered by Crown Prince Hyomyeong (Park Bo Gum). They meet each other unaware of each other's true identity. Later Prince Hyomyeong becomes interested in Ra On.
---
You May Like : 10 Korean Dramas With Couple Chemistry So Good That It Caused Dating Rumors
---
15. The Tale Of Nokdu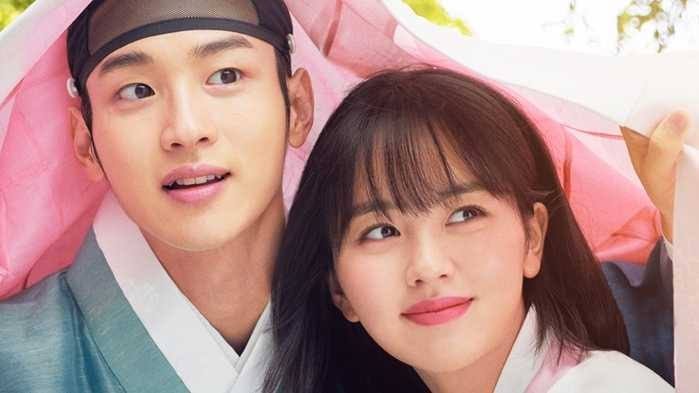 Leading guy turned into a girl is Jang Dong Yoon starring along with Kim So Hyun.
It tells the story Jeon Nok Du (Jang Dong Yoon) who disguise himself as a woman and run to a village where only women lives. He does this to drop the topic of marriage and to find out the secret of his birth.
---
~Update: Bonus Drama~
16. The King's Affection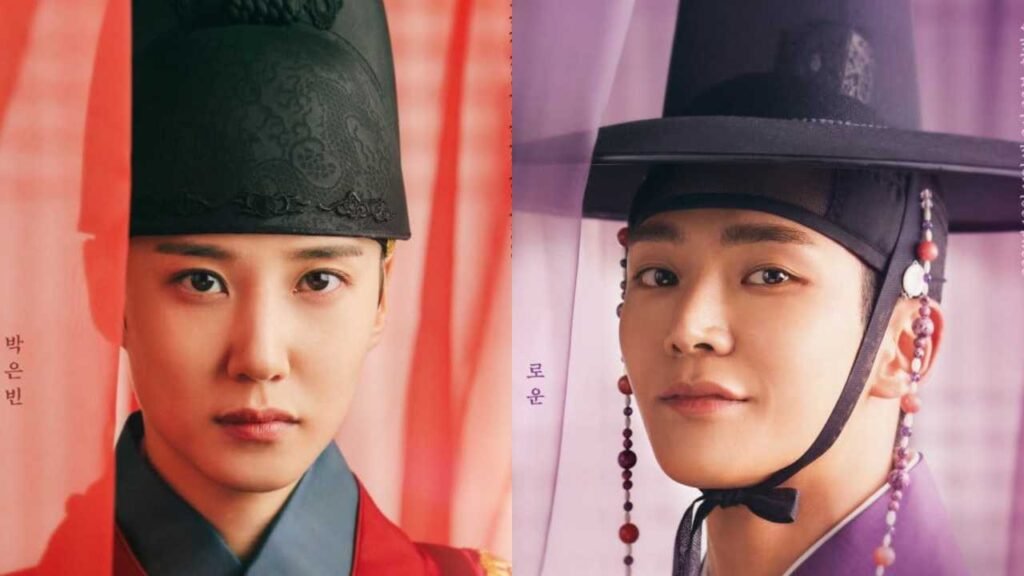 Here the leading female disguised as a King is Park Eun Bin starring alongside Rowoon.
The kdrama "The King's Affection" story goes like this. The king is blessed with twins, one male and one female. One of them is Lee Hwi. She is soon abandoned as she is a girl. But fate takes turn and her brother dies. Now, she disguises herself as a male so that she can become crown prince in her brother's place. Lee Hwi is skilled with literary and martial arts.
While hiding her identity from the rest of the world, she gets attracted to her handsome teacher Jung Ji Woon.
---
So this was it. I am sure you have found some new dramas to watch. Which one you picked? Do Comment!