TVN released the first teaser trailer of upcoming drama "Melancholia" featuring Lee Do Hyun (Youth of May) and Im Soo Jung (Search: WWW).
Kdrama "Melancholia" is centered around a private high school which is actually very corrupt. Math teacher Ji Yoon Soo and a Math prodigy Baek Seung Yoo come together and challenges the social prejudices.
The role of a passionate high school math teacher, Ji Yoon Soo is being played by actress Im Soo Jung. Ji Yoon Soo is of good nature and often inspire her students to like math.
While the role of an extraordinary student, Baek Seung Yoo will be played by actor Lee Do Hyun. Baek Seung Yoo doesn't like to speak much. He is also poor in studies but a genius in math. He is even a math Olympiad champion.
In the trailer, we see Lee Do Hyun and Im Soo Jung walking so close together that their hands are almost about to touch. They are walking in a beautiful University campus and the Mathematical formulas, figures, and equations fills their background. And as Im Soo Jung looks towards Lee Do Hyun the background voice of her says,
"Even if we don't have the answers…" Lee Do Hyun also looks at her and his background voice says, "…the moments that we gave it our all."
tvN also released some first look posters of "Melancholia" which shows a similar kind of atmosphere as in the trailer. Its caption reads, "Even when there was no answer, the moments that we spent absorbed."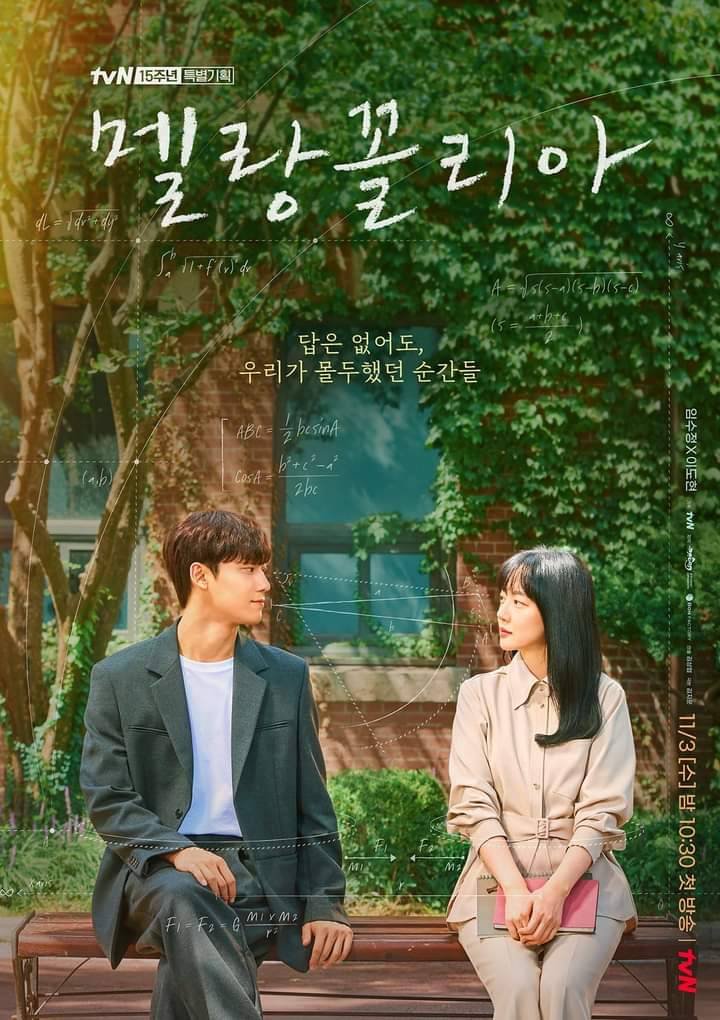 Korean drama "Melancholia" comes from the writer of hit drama "Doctor John" and P. D of hit dramas "Extraordinary You" and "True Beauty". It will release on 3 November at 10:30 p.m. KST.
Watch the trailer here:-
---