Hey there, K-drama enthusiasts and hopeless romantics! Have you ever been swept away by the enchanting love stories in Korean dramas? Well, get ready to relive those heart-fluttering moments as we dive into the world of the 15 most iconic K-drama couples of all time, they will make you believe in love.
From the way they look at each other to their romantic gestures, these couples have set the bar high for all other on-screen romances. These Korean Drama couples have captured the hearts of audiences worldwide with their intense chemistry, heart-warming moments and unforgettable journeys.
From fairy tale romances to office flings, each couple has their unique story to tell. Their stories will continue to enchant viewers for years to come. So, get ready for a dose of warm fuzzies! ❤️
---
1. Kim Bok Joo and Jung Joon Hyung – "Weightlifting Fairy Kim Bok Joo":
Prepare for some serious cuteness overload! This adorable duo will take you on a rollercoaster ride of emotions as they navigate the ups and downs of university life and young love.
Kim Bok Joo (Lee Sung Kyung) is a naturally gifted weightlifter who does not hesitate to beat up boys if they provoke her. She and her childhood friend Jung Joon Hyung (Nam Joo Hyuk) who is now a swimmer, meets again in the college. However, they soon become each other's love interest. Jung Joon Hyung becomes a very caring and loving boyfriend to Kim Bok Joo after she broke her heart because of her crush. Their time spent together is the highlight of this series. Truly they look so cute together.
---
2. Yoon Jin Ah and Seo Joon Hee – "Pretty Noona Who Buys Me Food":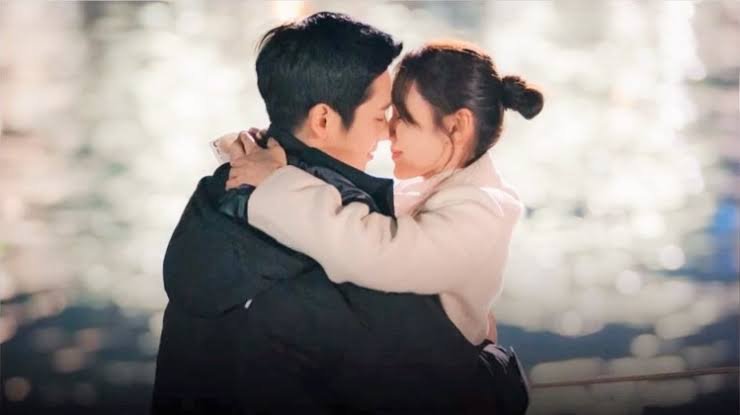 Who said age is just a number? These two lovebirds prove that love knows no boundaries. This Kdrama couple will make you swoon as they defy societal norms and embrace their budding romance.
The drama follows the journey of Yoon Jin Ah (Son Ye Jin), a hardworking career woman in her mid thirties. Fed up from love as her boyfriend dumps her for being unattractive, Yoon Jin Ah unexpectedly falls for her best friend's younger brother, Seo Joon Hee (Jung Hae In). Both Son Ye Jin and Jung Hae In has a steaming chemistry here, and you'll love to see their relationship grow despite facing many struggles and backlashes from their friends and family.
---
3. Do Min Joon and Cheon Song Yi – "My Love from the Star":
Love that transcends time and space? This couple can! This drama features out-of-this-world couple which will make you believe that even across galaxies, love can conquer all.
This cosmic romance tells the story of an alien Do Min Joon (Kim Soo Hyun) who is struck on Earth. Finally after centuries of being on Earth, he gets a chance to return to his planet. But during his last days on Earth he falls for a top celebrity with a crazy personality, Cheon Song Yi (Jun Ji Hyun). Their opposite personalities getting attracted to each other makes them a very fun and refreshing couple to watch. It is really amazing to see them fall for each other despite their differences.
---
4. Moon Gang Tae and Ko Moon Young – "It's Okay, To Not Be Okay":
An interesting couple here that shows the romance that helps each other with mental stability and healing.
The drama tells the story of Moon Gang Tae (Kim Soo Hyun) is a compassionate psychiatric caregiver who doesn't have time for love. He meets the fiercely independent children's book author Ko Moon Young (Seo Ye Ji), whose dark past mirrors her mysterious charm. She has antisocial personality disorder. Their journey of healing and personal growth intertwines as they help each other confront their emotional traumas. Their relationship is a beautiful portrayal of finding strength in vulnerability, embracing imperfections, and realizing that it's okay to not be okay when you have someone by your side.
---
5. Cha Dae Woong and Gumiho – "My Girlfriend is a Gumiho":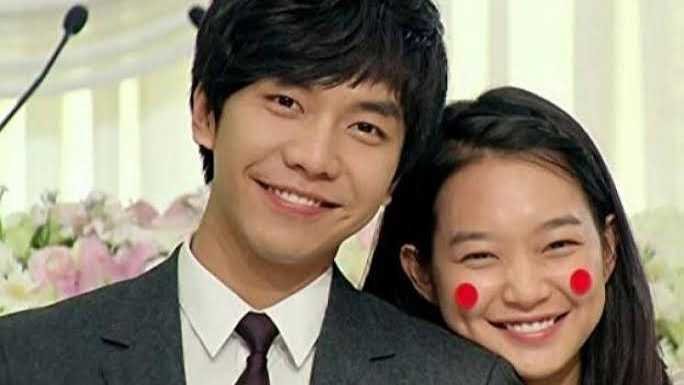 A supernatural love story filled with laughter, sacrifice, and a whole lot of charm. This couple shows that love can bloom even between a human and a mythical creature.
It's story goes like this. One day an ordinary college student Cha Dae Woong (Lee Seung Gi) accidentally frees a mischievous nine-tailed fox, Gumiho (Shin Min Ah). Now, she wishes to become a human, so they strike a deal: she'll lend him her mystical fox bead and in exchange he'll help her become human. But slowly they fall in love after they start living together. The drama is very romantic, with couple moments so sweet and lovely that you would have butterflies in your stomach.
---
6. Gu Jun Pyo and Geum Jan Di – "Boys Over Flowers":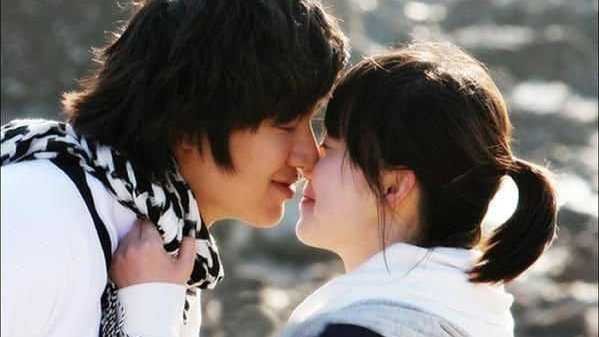 Calling all die-hard K-drama fans! You can't miss this iconic couple that took the world by storm. Join them on their whirlwind romance filled with drama, tears, and, of course, a lot of heartwarming moments.
It follows the story of Geum Jan Di (Ku Hye Sun), a strong-willed girl from a humble background, as she enters the prestigious Shinhwa High School and captures the attention of the school's rich and arrogant leader, Gu Jun Pyo (Lee Min Ho). This is totally a fairy tale like old classic drama that will take you on a rollercoaster ride of love, friendship, and class differences. Even tody fans can feel all the love and emotions this couple had.
---
7. Go Eun Chan and Choi Han Gyul – "Coffee Prince":
Let me introduce you a drama that became the start of gender-bender romance fever in the Kdrama world, "Coffee Prince".
Go Eun Chan (Yoon Eun Hye) who looks like a boy, works various part time jobs to support her family. One day she agrees to be Choi Han Kyul's (Gong Yoo) gay lover, who needs one to confuse his blind dates. Later, she starts working in the coffee shop owned by Choi Han Kyul. Not knowing Eun Chan is a girl he still develops feelings for her. You may find this couple odd in the starting but man! their chemistry is on fire as the drama progresses. These two will leave you smiling from ear to ear. You'll definitely be able to feel their strong love for each other.
---
8. Kim Shin and Ji Eun Tak – "Goblin":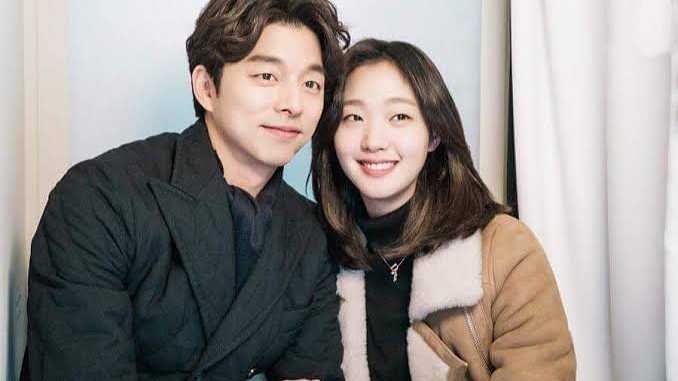 A couple that is not destined to be together yet love each other with full heart. The love story of the "Goblin" couple is a delicate balance of heartache, fate, and bittersweet moments.
The drama tells the story of a 900 years old immortal Goblin Kim Shin (Gong Yoo) who is looking for his bride who will release him from his immortality and end his life. Ji Eun Tak (Kim Go Eun) is the destined Goblin's bride an ordinary girl who has the special ability to see ghosts. The two meet and slowly fall in love with each other. Together as they unravel their intertwined destinies, their love blossoms amidst supernatural forces. Through their journey you will find yourself filled with many emotions. They will make you laugh as well as cry.
---
9. Na Ae Ra and Cha Jung Woo – "Cunning Single Lady":
An iconic couple of its time which still are in the hearts of its fans is Na Ae Ra (Lee Min Jung) and Cha Jung Woo (Joo Sang Wook).
"Cunning Single Lady" presents a delightful and comedic love story between Na Ae Ra and Cha Jung Woo. After divorcing and pursuing their own paths, fate reunites them when Cha Jung Woo becomes a successful CEO. Their hilarious encounters, witty banter, and undeniable chemistry rekindle the feelings they thought they had lost. The drama explores the themes of second chances, personal growth, and the importance of communication in a relationship. With their playful dynamics and genuine affection this iconic couple remind us that love can find its way back, even in the most unexpected circumstances.
---
10. Kim Sam Soon and Hyun Jin Heon – "My Lovely Sam Soon":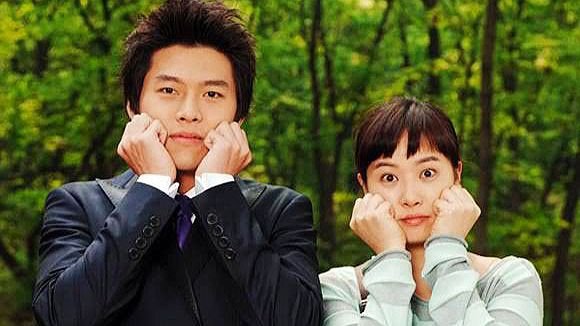 A refreshing and realistic love story that will again make you believe in second chances.
Kim Sam Soon (Kim Sun Ah) is a talented pastry chef who finds her boyfriend cheating on Christmas day and ultimately breaks up with him. Right after, a man named Jin Heon (Hyun Bin) who is a restaurant owner comes in her life. He needs a baker and Sam Soon agrees to be the one. Although in the starting their relationship is bitter as they always fight but, gradually they develop feelings for each other. It's your favourite drama troop enemies-to-lovers couple that you'll surely love to see as their caring and heartwarming nature slowly comes out for each other.
---
11. Kang Chul and Oh Yeon Seo – "W- Two Words":
The mesmerizing chemistry between the lead couple in "W – Two Worlds" will leave you breathless. Their on-screen romance is filled with intense emotions, heart-wrenching sacrifices, and an undeniable connection that defies the boundaries of reality.
One day, Oh Yeon Joo (Han Hyo Joo) accidentally goes into the webtoon world and saves Kang Chul (Lee Jong Suk), a webtoon character. Kang Chul's family gets killed and he decides to find the murderer of his family with Oh Yeon Joo. Together, they navigate the complexities of two parallel worlds, fighting against all odds to protect their love and find a way to be together. Their electric chemistry and unwavering devotion will make you believe in the power of love that transcends even the dimensions of time and space.
---
12. Ri Jeong Hyeok and Yoon Se Ri – "Crash Landing On You":
If they are not the most iconic couple then who are? "Crash Landing On You" couple has an undeniable chemistry without a doubt as the main cast of this series even got married later.
The drama tells a heartwarming tale of love across borders as Yoon Se Ri (Son Ye Jin), a successful South Korean businesswoman, accidentally crash-lands in North Korea while paragliding. There, she meets the charming and stoic Ri Jeong Hyeok (Hyun Bin), an elite North Korean soldier. He gives her shelter and protects her, but both ends up falling in love with each other. The extreme living conditions in North Korea only made it romantic for these two. However, they face many troubles as well. But Against all odds, their forbidden love blossoms.
---
13. Kang Joo Eun and Kim Young Ho – "Oh My Venus":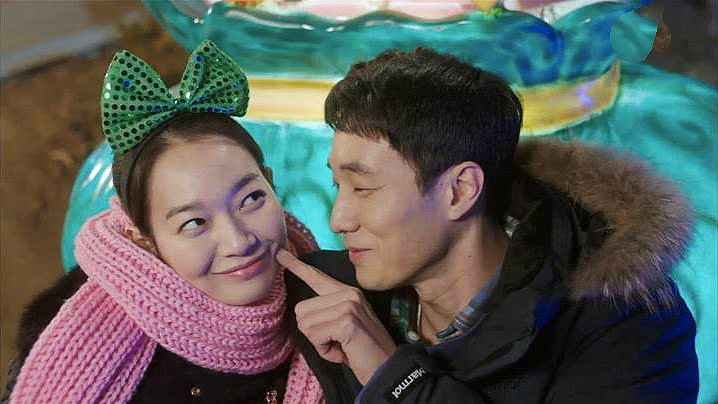 Embrace the journey of self-love and personal growth with this couple who redefine beauty and inspire us to embrace our true selves. Their chemistry is simply electrifying!
The drama follows the story of Kang Joo Eun (Shin Min Ah), a once glamorous lawyer who faces a weight loss journey to regain her confidence. She gets determined after her boyfriend for 15 year dumps her due to her weight. Along the way, she meets Kim Young Ho (So Ji Sub), a celebrity trainer with his own secrets and insecurities. Together, this couple embark on a journey of self-love, fitness, and a steamy yet cute romance.
---
14. Captain Yoo Si Jin and Doctor Kang Mo Yeon – "Descendants of the Sun":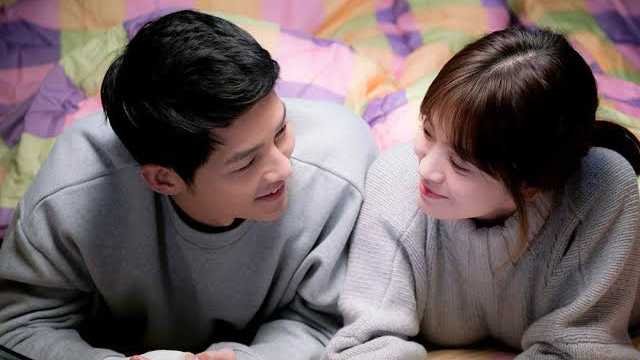 Another kdrama couple with undeniable chemistry and a classic among fans. Amidst danger, sacrifice, and life-or-death situations, this couple's romance shines as a beacon of hope and resilience.
It tells the love story of Captain Yoo Si Jin (Song Joon Ki) an elite soldier, and Doctor Kang Mo Yeon (Song Hye Kyo), a skilled and compassionate surgeon. Yoo Si Jin immediately falls in love with Mo Yeon during their first encounter. Shortly after they start dating each other. However, their conflicting personalities and professional obligations keeps coming in between. They decide to go seperate ways. However, life give them one more chance and this time their love for each other becomes deep and passionate.
---
15. Do Bong Soon and Ahn Min Hyuk – "Strong Woman Do Bong Soon":
I'll tell you a secret, this couple is one of the cutest and most loved onscreen couples of the kdrama world. When the boss and the employee have to stick together for the whole day, it is more likely they fall in love.
"Strong Woman Do Boong Soon" shows an adorable romance between the CEO and his female bodyguard. Do Bong Soon (Park Bo Young), a petite woman with incredible strength, becomes a bodyguard for the CEO of a gaming company, Ahn Min Hyuk (Park Hyung Sik). As they team up to tackle series of kidnapping in her hometown and protect the innocent, their relationship evolves into a sweet and empowering love story.
---
So this is it, these 15 iconic K-drama couples have warmed our hearts and reminded us that love knows no boundaries.
From supernatural encounters to relatable everyday romances, their stories will make you believe in the power of love and may be jealous of them too 😀.
So start binge-watching them right now and let these couples whisk you away into a world of enchanting romance. Love is in the air, and these K-drama couples are here to make you believe!
---