Overview: "Daily Dose of Sunshine" Kdrama (also known as "Morning Comes to the Mental Ward") is a Netflix original drama series that released on November 3, 2023. It will tell the story of a rookie nurse at the psychiatric ward and her patients. "Daily Dose of Sunshine" stars Park Bo Young, Yeon Woo Jin, Jang Dong Yoon and Lee Jung Eun in the main cast. It is available to watch online on streaming platform Netflix*.
Table of Contents
Synopsis
"Daily Dose of Sunshine" Korean drama tells Korean drama "Daily Dose of Sunshine" tells the story of a psychiatric ward through nurse Jung Da Eun (Park Bo Young) and her patients. Da Eun is new in the field of neuropsychiatry, earlier she was in the internal medicine. She lacks skills when it comes to handling patients but still does it with full and pure heart. Gradually she gets better than anyone, becoming a ray of light for those under her care as she navigates through their stories.
Meanwhile, Dr. Dong Go Yoon (Yeon Woo Jin) is a proctologist who likes nurse Da Eun and the way she takes care of her patients. He has a unique personality.
Song Yoo Chan (Jang Dong Yoon) is Da Eun's close friend who hides a deep pain inside.
Song Hyo Shin (Lee Jung Eun) is a highly skilled head nurse at the ward. She always takes care of other nurses working in the psychiatric ward.
Genre
Medical, Comedy
Main Cast & Characters
Park Bo Young as Jung Da Eun (A third year transferred nurse to the Psychiatric Department)
Yeon Woo Jin as Dong Go Yoon (A proctologist)
Jang Dong Yoon as Song Yu Chan (Da Eun's best friend)
Lee Jung Eun as Song Hyo Jin (Chief nurse at the Psychiatric Department)
Supporting Cast
Lee Sang Hee as Park Soo Yeon
Chang Ryul as Hwang Yeo Hwan
Lee Yi Dam as Min Deu Lae
Jeon Bae Soo as Yoon Man Cheon (A nurse of the Psychiatric Department)
Kim Jong Tae as Lim Hyuk Soo
Park Ji Yun as Hong Jeong Ran (Da Eun's college classmate) 
Yoo In Soo as Yoon Gwi Nam 
Jung Woon Sun as Oh Ri Na (Da Eun's first patient who has a bipolar disorder)
Jo Dal Hwan 
Noh Jae Won 
Kwon Han Sol 
Kim Yeo Jin 
Lim Jae Hyeok 
Kong Seong Ha 
Air Time & Schedule
All episodes released on Friday
Episodes & Ratings
Korean drama "Daily Dose of Sunshine" will have a total of 12 episodes.
Still Cuts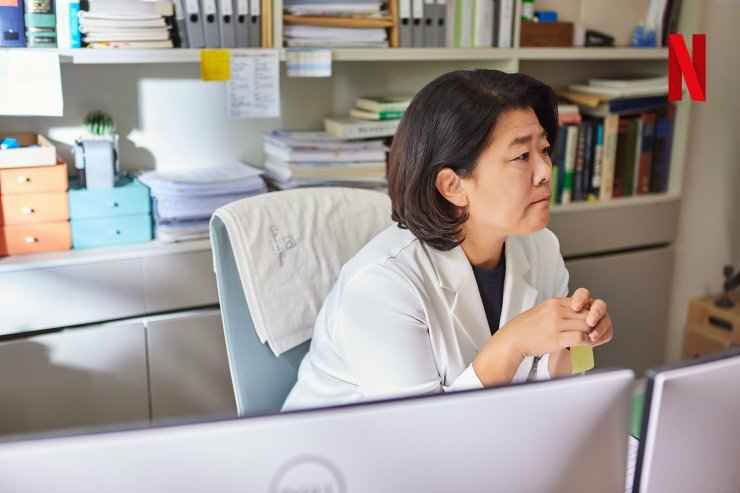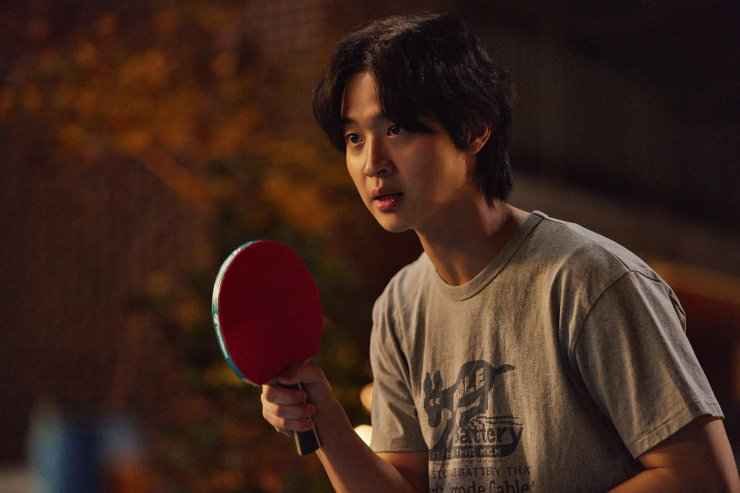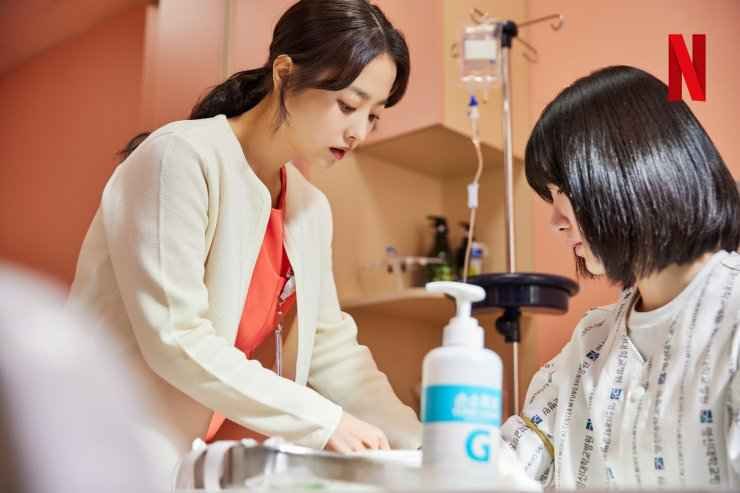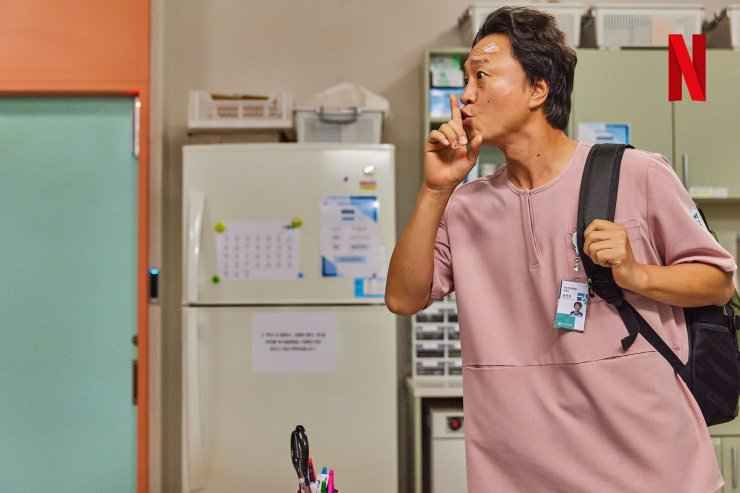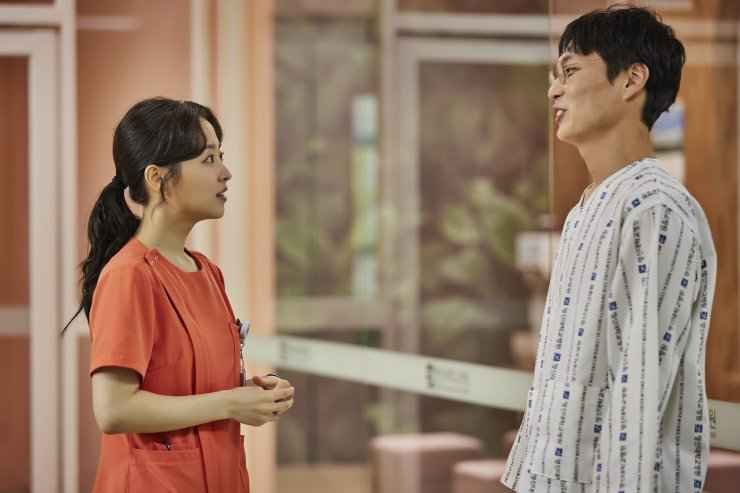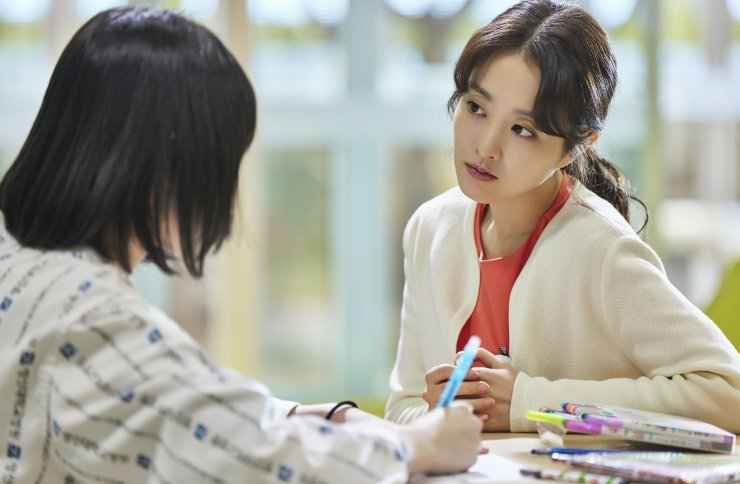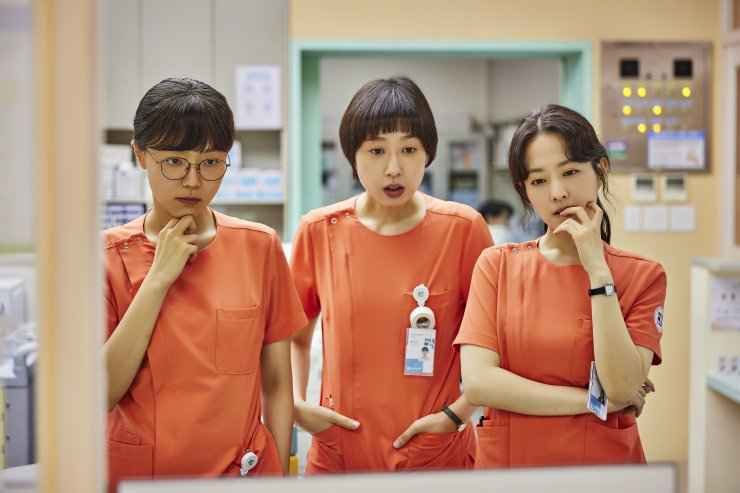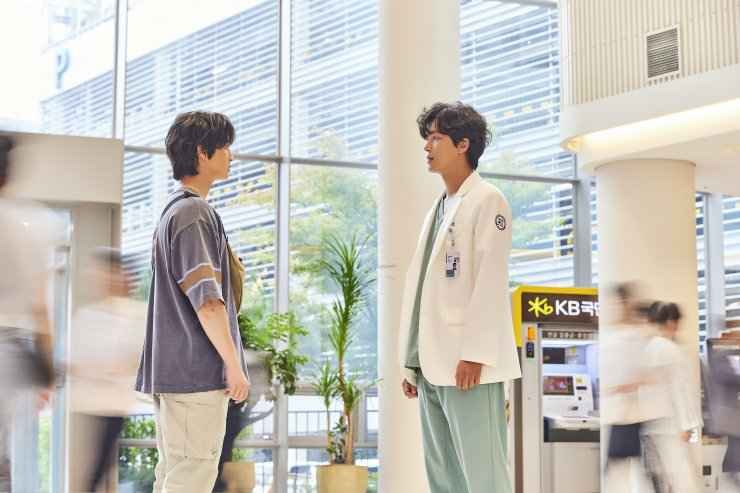 Notes & Facts
Park Bo Young earlier starred in Korean drama "Doom at Your Service" (2021).
Yeon Woo Jin earlier appeared in Korean drama "Thirty-Nine" (2022).
Jang Dong Yoon earlier starred in Korean drama "Oasis" (2023).
Lee Jung Eun earlier starred in Korean drama "Missing: The Other Side Season 2" (2022).
This series is adapted from the webtoon "Jeongsinbyeongdongedo Achimi Wayo" written by Lee Ra Ha, a former nurse, which highlights the author's real-life experiences.
Director: Lee Jae Gyoo
Scriptwriter: Lee Nam Gyu, Kim Da Hee
Where To Watch Online?
You can watch "Daily Dose of Sunshine" online on Netflix here.
Trailers & Clips
*Drama is subject to regional availability.
---