Lawyers in Korean drama not only uphold justice but also radiate a captivating charisma that's impossible to overlook. The performances of these talented actors have breathed life into their characters, infusing them with an irresistible charisma.
These 9 Korean drama lawyers aren't just about their legal prowess – they're a masterclass in charisma too. Whether they're championing justice, unraveling mysteries, or even winning over hearts, one thing remains certain: their magnetic charisma renders these shows utterly unforgettable.
Prepare to delve into the lives of these 9 scorching Korean drama lawyers who have ignited the screen with their magnetic charm — you won't be able to get enough! (P.S. One or Two of them are Prosecutors, but I just couldn't resist their charm to be mentioned here)
---
1. Song Joon Ki (Vincenzo)
Oh, Vincenzo Cassano, played by the one and only Song Joong Ki! In "Vincenzo," Song Joong Ki takes the cake with his Italian-Korean lawyer persona. When Vincenzo Cassano a.k.a Park Joo Hyung goes to South Korea, there he gets stuck between the war of the tenants of Geumga Plaza and Babel Group. 1.5 tons of Gold are stashed inside Geumga Plaza that Babel Group took illegally. Now Joo Hyung must reclaim it. He also meets Hong Yoo Chan a lawyer at Jipuragi Law Firm who can do anything just to win her case. They both join hands and use their methods to deal with Babel Group and injustice. With his killer wit and that smoldering look, he's not just persuing justice – he'll win your heart too.
Watch On: Netflix
Here is the drama cast and characters:-
Song Joon Ki as Vincenzo
Jeon Yeo Been as Hong Yoo Chan
Ok Taecyeon as Jang Jun Woo
Kwak Dong Yeon as Jang Han Seo
Kim Sung Cheol as Hwang Min and more
---
2. Ji Chang Wook (My Suspicious Partner)
Now, who could forget Ji Chang Wook in "My Suspicious Partner"? His magnetic presence and intense performance as a prosecutor add depth to the character as he balances legal battles. But don't be fooled by that, because beneath the courtroom drama lies a dash of romance that will make your heart race. It narrates the tale of Noh Ji Wook, a lawyer, whose trainee prosecutor, Eun Bong Hee, becomes a suspect in her ex-boyfriend's murder. Although their initial meeting wasn't entirely pleasant, Ji Wook still stands up for her. Gradually, they develop feelings for one another. However, a lingering secret from the past casts a shadow over their relationship.
Watch On: Netflix, Viki, WeTV, Disney+
Here is the drama cast and characters:-
Ji Chang Wook as No Ji Wook
Nam Ji Hyun as Eun Bong Hee
Choi Tae Joon as Ji Eun Hyuk
Kwon Na Ra as Cha Yoo Jung
Kim Ye Won as Na Ji Hae
Chansung as Jang Hee Joon
Jang Hyuk Jin as Officer Bang and more
---
3. Lee Dong Wook (Touch Your Heart)
Oh, Lee Dong Wook! He starts off as the seemingly cold lawyer in "Touch Your Heart," but his transformation will warm your heart right up. His charisma levels are through the roof, and his journey from tough guy to total sweetheart is a must-watch. "Touch Your Heart" tells a light romance story which unfolds when famous actress Oh Yoon Seo's career is in jeopardy due to a drug scandal. She becomes a secretary for cold lawyer Kwon Jung Rok to learn about law for a drama role which could literally save her career. Initially against the idea of a naive celebrity becoming his secretary, Jung Rok softens towards Yoon Seo as they spend time together.
Here is the drama cast and characters:-
Lee Dong Wook as Kwon Jung Rok
Yoo In Na as Oh Yoon Seo
Lee Sang Woo as Kim Se Won
Song Sung Yoon as Yoo Yeo Reum
Oh Jung Se as Yeon Joo Kyu and more
---
4. Lee Jong Suk (While You Were Sleeping)
Let's talk about Lee Jong Suk in "While You Were Sleeping." As a prosecutor with the ability to foresee future events, he's not just charismatic; he's got that intriguing air of mystery too. And let's be honest, those dreamy looks definitely don't hurt! In "While You Were Sleeping," three people can see the future in their dreams: reporter Nam Hong Joo, prosecutor Jung Jae Chan, and officer Han Woo Tak. Their dreams often involve crime cases that Jung Jae Chan works to resolve, as well as personal matters. Soon they join hands to solve cases and take down corrupt lawyer Lee Yoo Beom, all while trying to prevent personal losses.
Watch On: Viki, WeTV
Here is the drama cast and characters:-
Lee Jong Suk as Jung Jae Chan
– Nam Da Reum as Jung Jae Chan (young)
Bae Suzy as Nam Hong Joo
Lee Sang Yeob as Lee Yoo Bum
Jung Hae In as Han Woo Tak
---
5. Lee Joong Gi (Lawless Lawyer)
With his fearless attitude and determination to clean up a corrupt city, he's not just a lawyer – he's a legit superhero in a suit. His charismatic presence is like a magnet, pulling you into his world of legal and personal battles. "Lawless Lawyer" story revolves around Bong Sang Pil who grows up living a gangster life, but an accident made him determined to be a lawyer. After becoming a lawyer, he goes after corrupt people in power who think that the law is their toy. Meanwhile, Ha Jae Yi is also a lawyer, but her license gets cancelled after she hits a Judge. She then starts working for Sang Pil. They both get involved with the cases of corrupt people and join hands together to fight for the justice. Soon, he discovers the truth about his past and the reason behind his father's death.
Here is the drama cast and characters:-
Lee Joon Gi as Bong Sang Pil
Seo Ye Ji as Ha Jae Yi
Lee Hye Young as Cha Moon Sook
Choi Min Soo as Ahn Oh Ju
Cha Jung Won as Kang Yeon Hee
Choi Dae Hoon as Seok Gwan Dong
Ahn Nae Sang as Choi Dae Woong
---
6. Park Hyung Sik (Suits)
Who would've thought a college dropout could be this charismatic? Park Hyung Sik in the Korean version of "Suits" proves that smarts and style can go hand in hand. He's like a walking charm bomb in every scene! "Suits" tells the story of a top layer who sees the talent in a boy and immediately hires him as his associate illegally. Choi Kang Seok is a skillful and respected lawyer from the law firm "Kang & Ham,". Risking his career, Kang Sook enlists the help of a young man named Go Yeon Woo who doesn't have a law degree. But, Yeon Woo possesses an exceptional memory. This storyline draws inspiration from the American TV show "Suits."
Watch On: None
Here is the drama cast and characters:-
Jang Dong Gun as Choi Kang Seok
Park Hyung Sik as Go Yeon Woo
Jin Hee Kyung as Kang Ha Yeon
Chae Jung An as Hong Da Ham
Lee Yi Kyung as Park Joon Pyo
---
7. Yoo Seung Ho (Remember War of The Sun)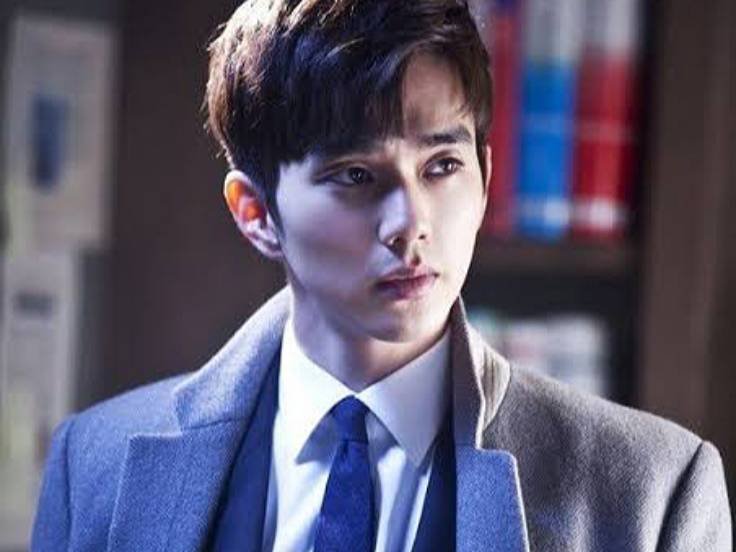 Yoo Seung Ho in "Remember: War of the Son" is like a legal prodigy with a memory that's sharper than a chef's knife. The drama tells the heartbreaking story of Seo Jin Woo who becomes a lawyer to prove the innocence of his father, falsely accused of murder. He suffers from a unique condition where he can perfectly remember every single detail of that day. He has a childhood friend, Lee In Ah who later becomes his girlfriend. She's the only one who believes in Jin Woo and supports him unconditionally. Later on, she becomes a prosecutor to assist Jin Woo in his father's case. His journey to prove his father's innocence will tug at your heartstrings, while his charisma will keep you hooked.
Watch On: Viki
Here is the drama cast and characters:-
Yoo Seung Ho as Seo Jin Woo
Park Sung Woong as Park Dong Ho
Namgoong Min as Nam Gyu Man
Park Min Young as Lee In Ah
Jung Hye Sung as Nam YeonKyung
---
8. Namgoong Min (One Dollar Lawyer)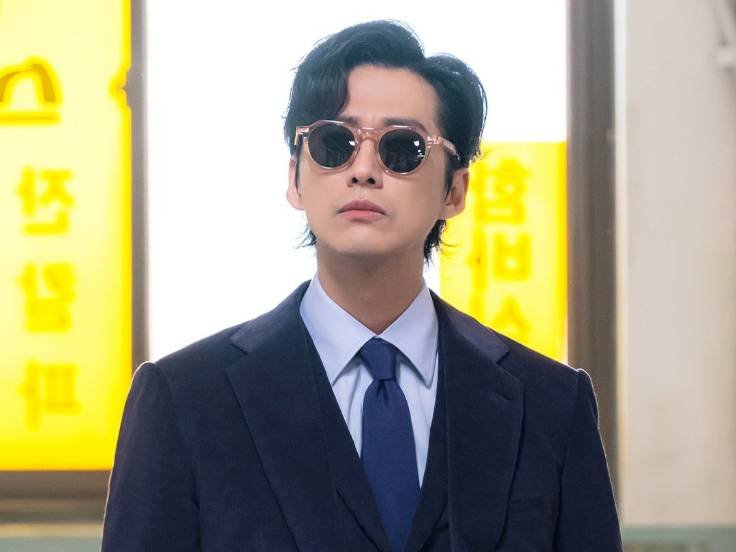 Another lawyer with swag and killer fashion is Namgoong Min in "One Dollar Lawyer". Exuding both charm and competence, Cheon Ji Hoon captivates with his dashing presence while tirelessly championing justice. The Korean drama tells the story of a highly skilled lawyer Cheon Ji Hoon who only charges 1000 won ($1 almost) from his clients. He does this as a rebel against the expensive lawyers who are hired by the rich people to escape the law. Cheon Ji Hoon also wants to help the people without money and connections. His dedication to justice and his unwavering commitment to helping the underprivileged make him a remarkable and inspiring legal force.
Watch On: Disney+
Nam Goong Min as Chun Ji Hoon
Kim Ji Eun as Baek Ma Ri
Choi Dae Hoon as Seo Min Hyuk
---
9. Kang Ki Young (Extraordinary Attorney Woo)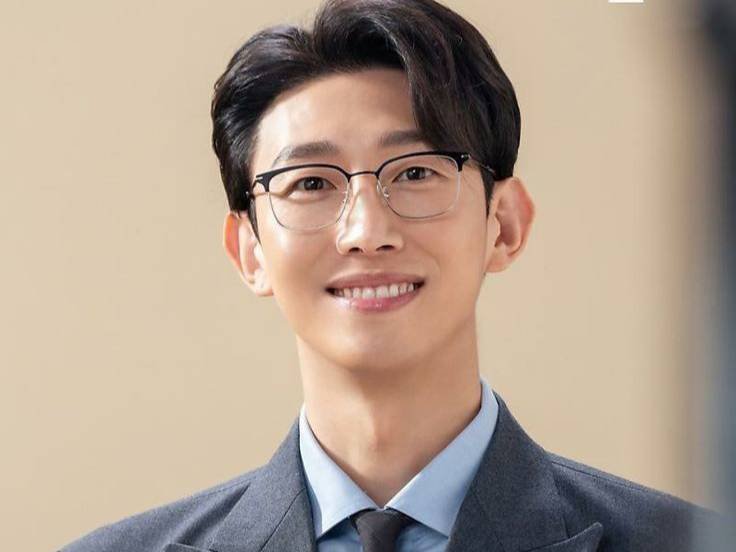 Another legal eye candy I spotted was in "Extraordinary Attorney Woo". Kang Ki Young's character is a true defination of a mentor who beautifully bridges the gap between experience and empathy. His on-screen presence and impressive acting skills left a lasting impression, cementing his status as a rising star. And did I tell you? He just looked so dashing here. "Extraordinary Attorney Woo" tells the story of 27 years old Woo Young Woo who has a high IQ of 164 but, suffers from autism spectrum disorder. She starts to work as a rookie lawyer at a law firm, where she faces prejudice. But, soon she impresses everyone with her excellent skills to solve cases. Jung Myung Seok (Kang Ki Yong) is a senior attorney and also Woo Young Woo's mentor. In a remarkable portrayal, he handles the unique challenge of guiding Woo Young Woo.
Watch On: Netflix
Park Eun Bin as Woo Young Woo
Kang Tae Oh as Lee Joon Ho
Kang Ki Young as Jung Myung Seok
Jeon Bae Soo as Woo Gwang Ho
Baek Ji Won as Han Seon Young
Jin Kyung as Tae Soo Mi
---