Recently, the official first still has released for the upcoming webtoon-based drama "Daily Dose of Sunshine" featuring one of its main leads Park Bo Young.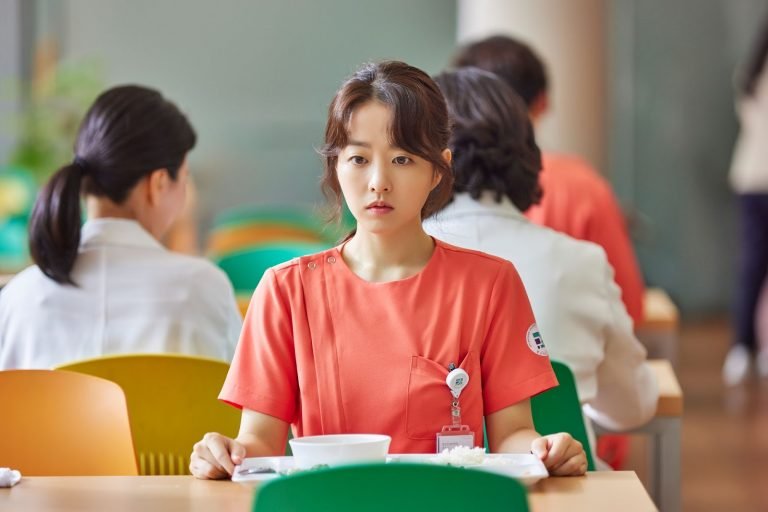 In the still you can see Park Bo Young as a nurse sitting alone with the food lost in thoughts. She is probably thinking about the difficulties of her job as a new nurse at the psychiatric ward.
Kdrama "Daily Dose of Sunshine" will tell the story of a psychiatric ward through nurse Jung Da Eun and her patients. Da Eun is new in the field of neuropsychiatry, earlier she was in the internal medicine. She lacks skills when it comes to handling patients but still does it with a full and pure heart. Gradually she becomes better than anyone.
Park Bo Young who will play the role of nurse Da Eun will star alongside Yeon Woo Jin (Thirty Nine), Lee Jung Eun (Our Blues) and Jang Dong Yoon (Oasis).
Actor Yeon Woo Jin will portray the role of proctologist, Dong Go Yoon. He is of unique personality. He likes nurse Da Eun and the way she takes care of her patients.
Veteran actress Lee Jung Eun will play the role of head nurse, Song Hyo Shin. She is very skillful and always takes care of other nurses working in the psychiatric ward.
While, Jang Dong Yoon will play the role of Da Eun's close friend Song Yoo Chan. He hides a deep pain inside.
The series "Daily Dose of Sunshine" will be directed by the P.D. of the Netflix series "All of Us are Dead" and is expected to released in 2023 sometimes between October to December.
---