A Webtoon trailer featuring Korean celebrities is something new in the industry.
Recently, a trailer featuring Han So Hee, Cha Eun Woo & Lee Soo Hyuk has released on kakaopage, which shows the actors in dramatic characters for the upcoming Webtoon "The Villainess Is A Marionette" for episode 1.
According to Koreaboo, this is the first of its kind, the three actors will help to create what Kakaopage calls dramatic trailers. They are not full episodes of a drama or a webtoon. Rather, they are short trailer clips that help to promote the next chapter of the original web novel and webtoon.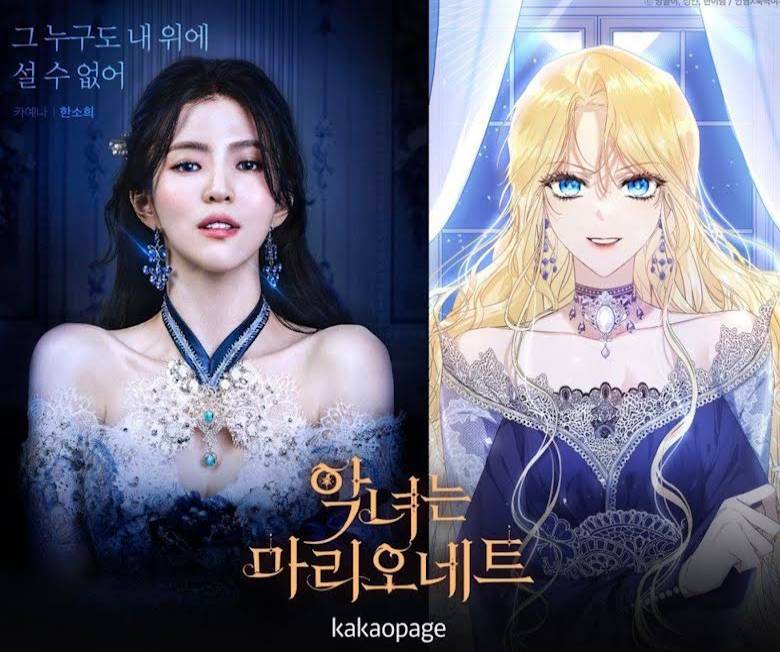 Han So Hee is portraying princess Kayena who is treated like a puppet by his brother Rezef.
Lee Soo Hyuk portrays the evil brother Rezef.
And Cha Eun Woo is portraying the character of Duke Kidrey who join hands with princess Kayena to fight against her brother Rezef.
You can read the prologue episode of the Webtoon here.
The first episode trailer will be out on October 7, 2022. Watch the promotional trailer of "The Villainess Is A Marionette" here:
---